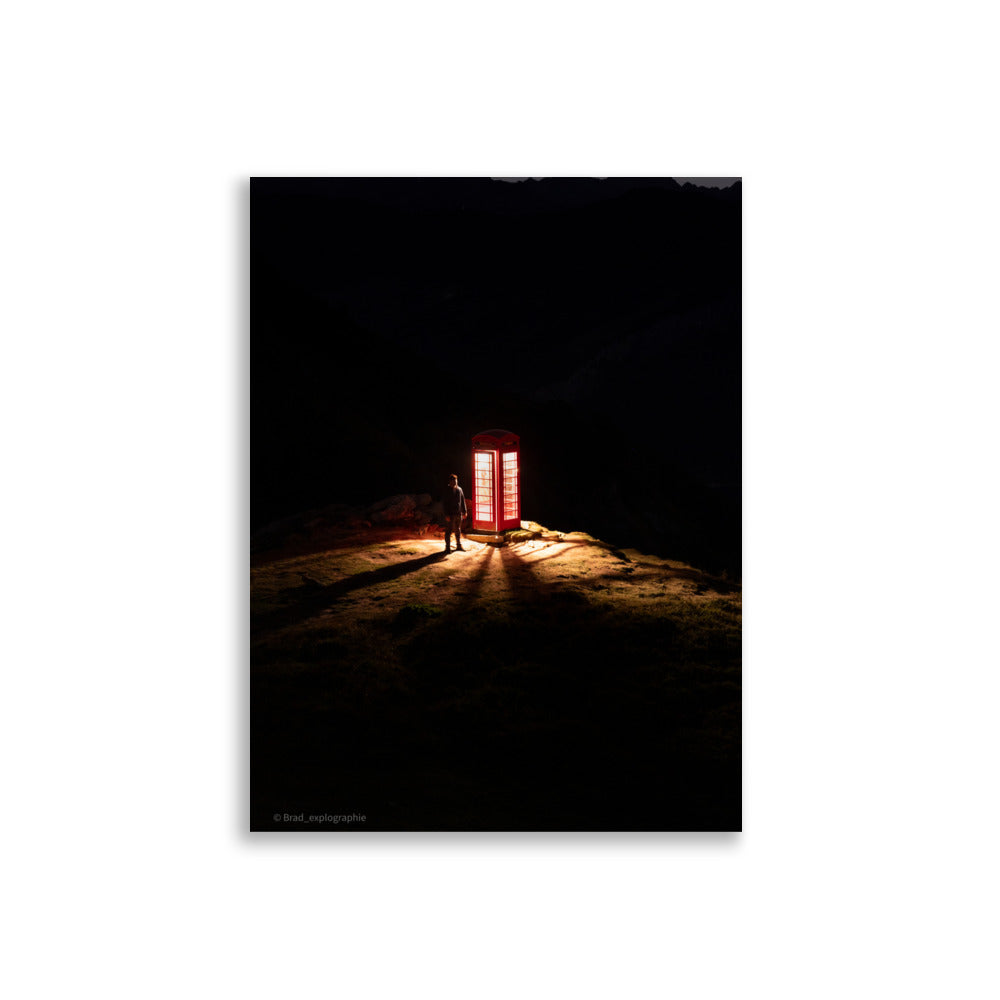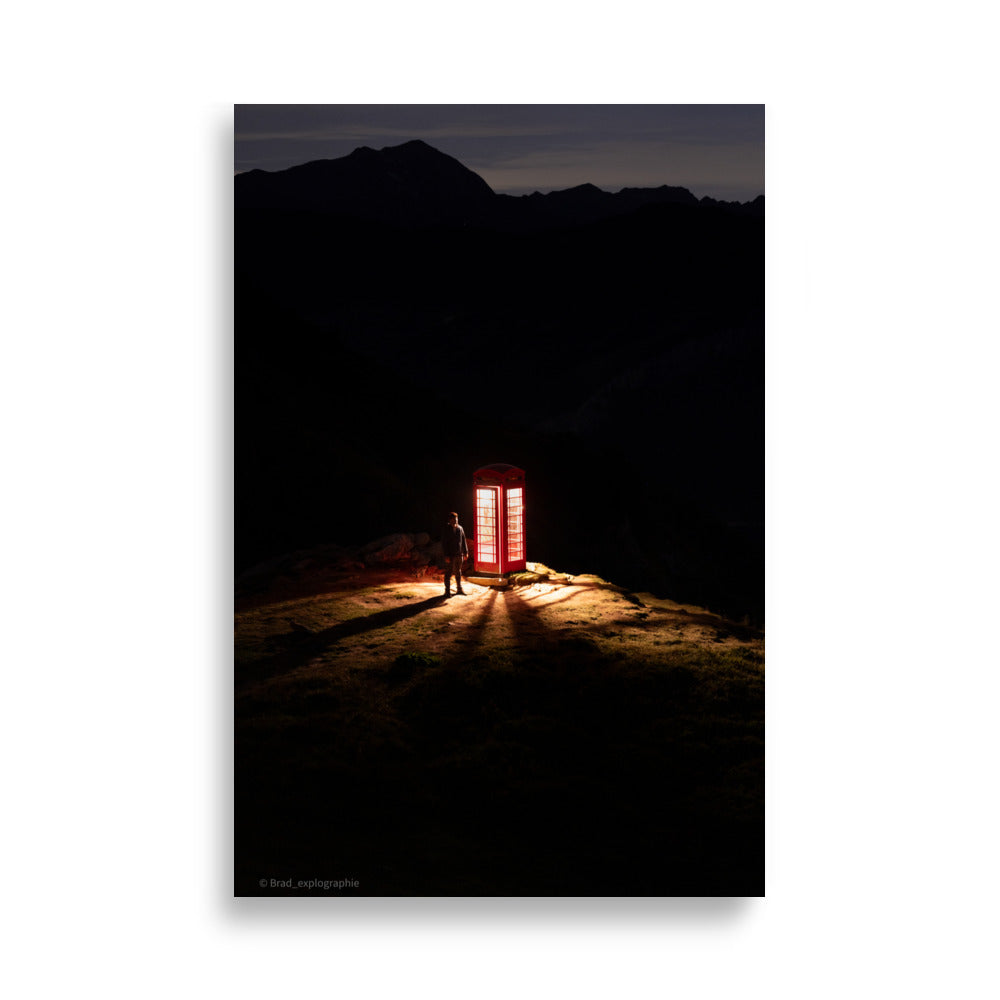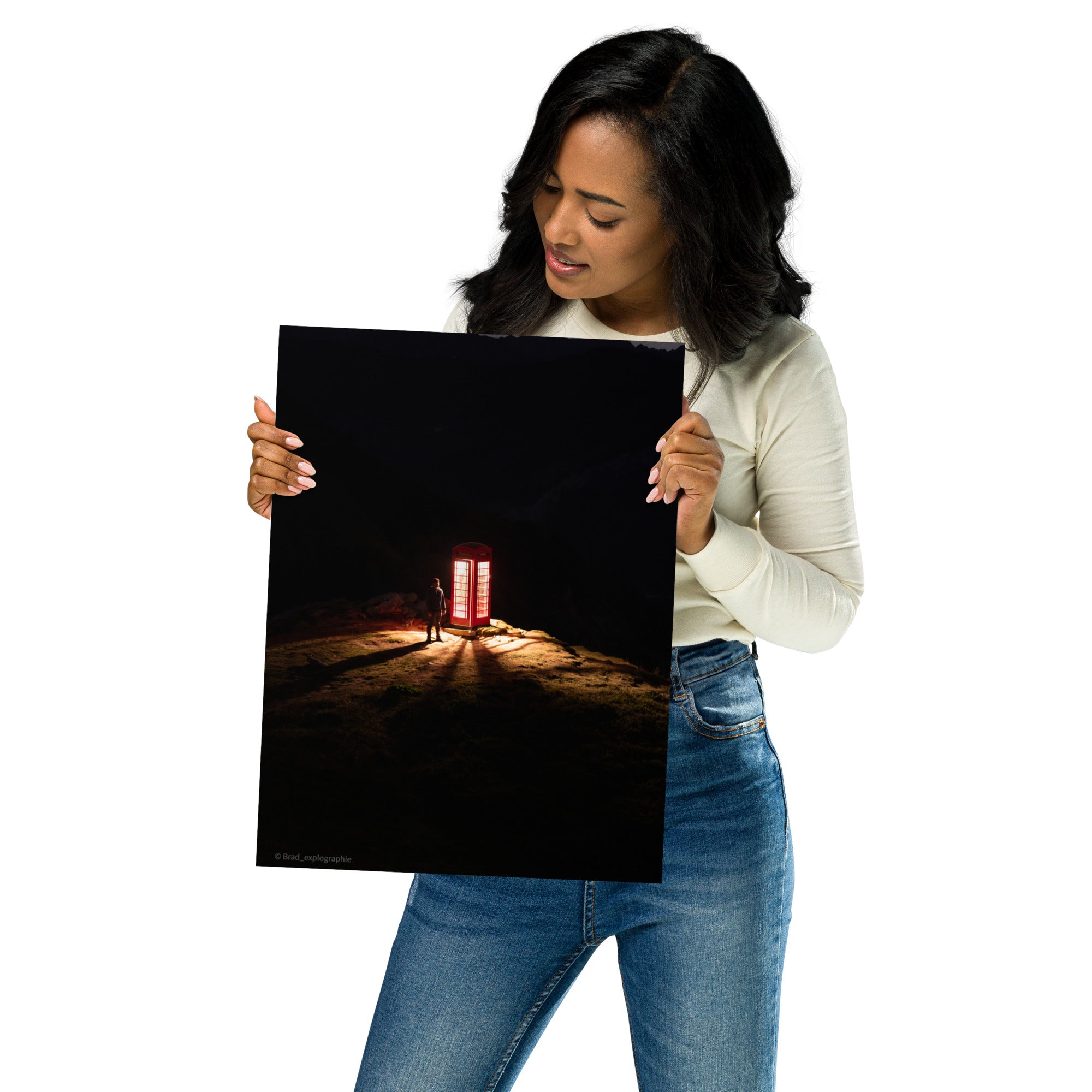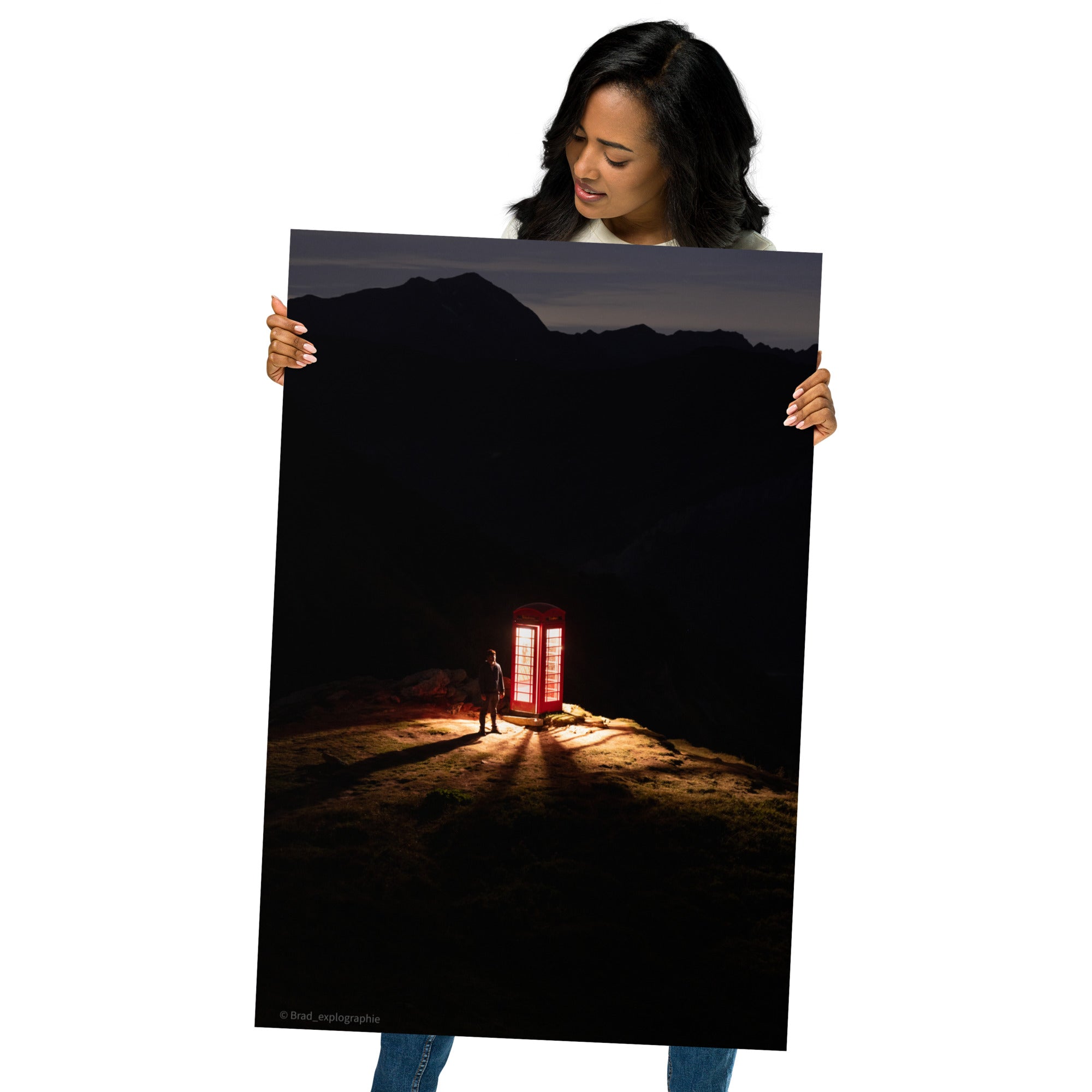 L'appel de la lumière - Poster
L'appel de la lumière

Photographie par Brandon Valette, alias Brad_explographie

Description du Poster

Découvrez une vision onirique et surprenante avec le poster "L'appel de la lumière". Au cœur d'une obscurité enveloppante, une cabine téléphonique, vestige d'une époque révolue, se dresse fièrement au milieu de la nature. Éclairée de l'intérieur, elle devient un phare, une lueur d'espoir dans la nuit, symbolisant peut-être le désir de connexion dans un monde souvent trop isolé. Cette œuvre artistique évoque le contraste entre le moderne et le naturel, entre l'obscurité et la lumière, créant un récit visuel intrigant et profond.

Caractéristiques du Poster



Disponible en différents formats, du 21x30cm au XXL 70x100cm


Impression de qualité musée sur un papier mat de premier choix assurant une excellente durabilité


Épaisseur du papier: 10,3 mil


Poids du papier: 189 g/m²


Opacité: 94%



Apportez de l'Art à votre Espace

Ce poster ne manquera pas de devenir un point focal dans n'importe quel espace. Son charme mystérieux et son esthétique unique ajouteront une touche artistique à votre intérieur, qu'il soit placé dans un salon, une chambre ou un bureau.

À propos du Photographe

Brandon Valette, plus connu sous son pseudonyme Brad_explographie, est un talentueux photographe français dont le travail allie souvent réalité et imagination, capturant des moments qui transcendent le quotidien.
Delivery 4-8 days in secure packaging. Each poster purchase contributes to the planting of 10 trees, thanks to your support.
Each poster we offer is designed in an original and exclusive way by our talented artists. You won't find them on any other site.
We are committed to providing you with the highest quality posters , designed with passion and dedication. Every poster you buy from us is created to arouse admiration and satisfaction.
Click to discover our presentation video. Youtube.
Bring style to your walls with my unique
wall posters