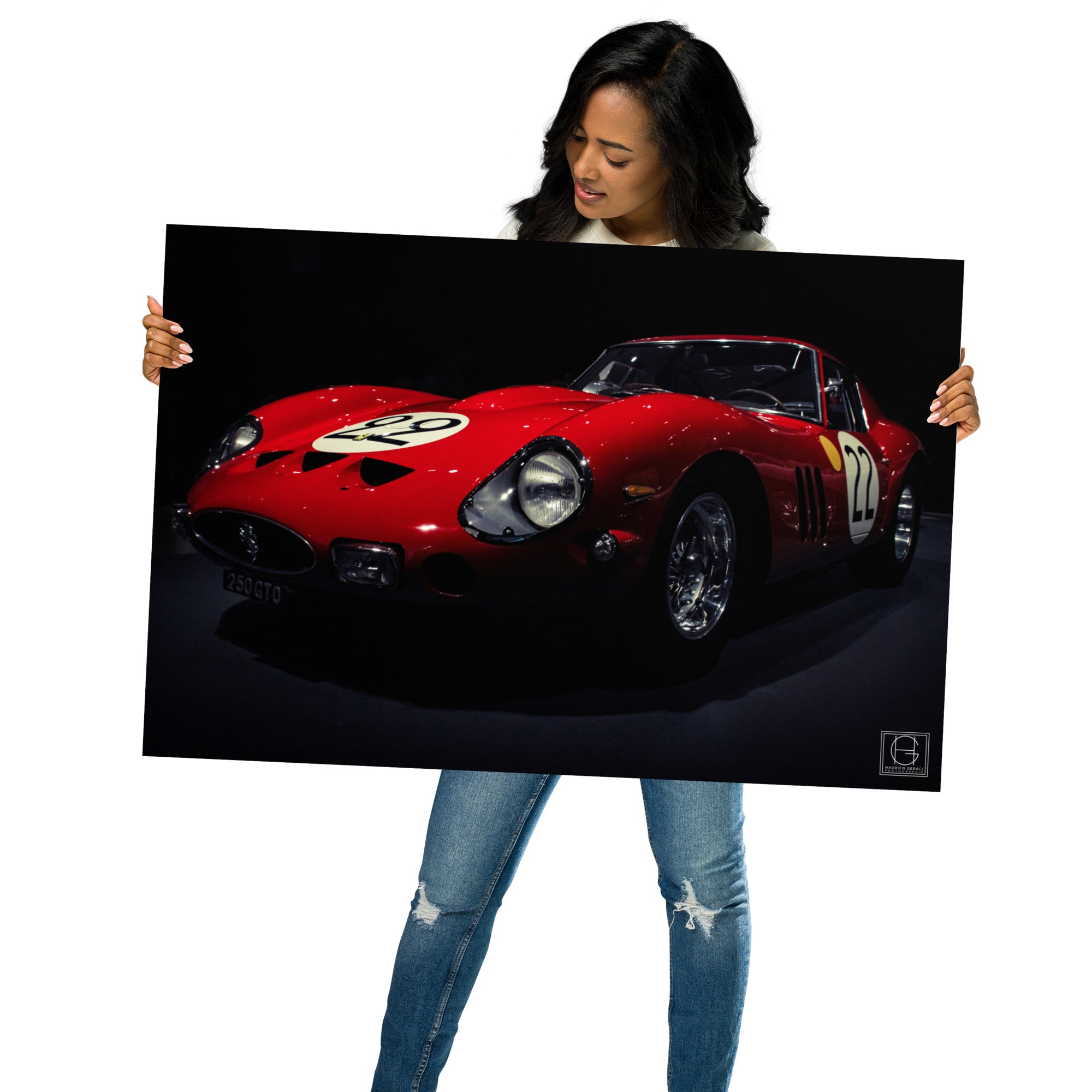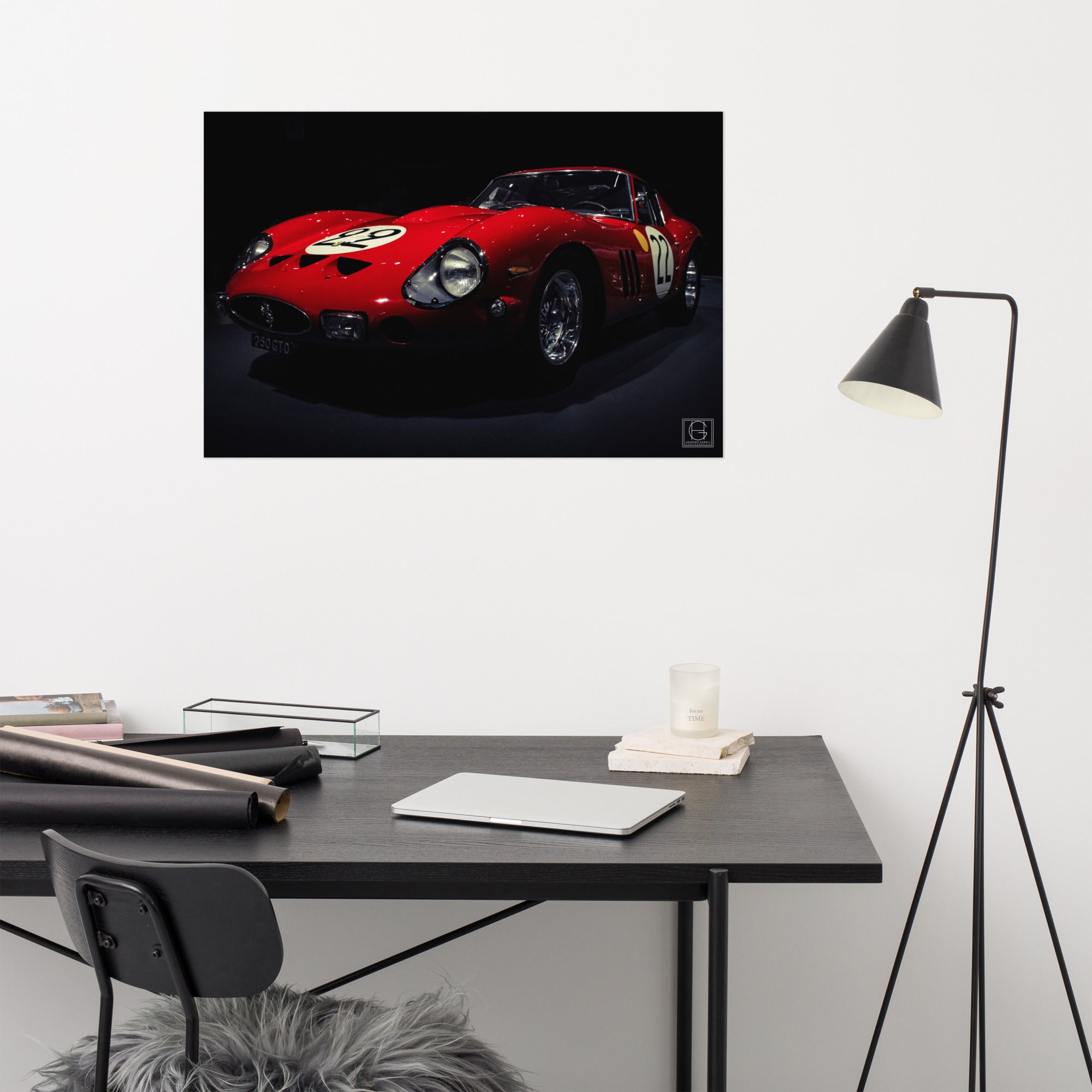 La Ferrari 250 GTO - Poster
Poster 'La Ferrari 250GTO' par Hadrien Geraci

Une Ode aux Véhicules de Collection

Tirée d'une série dédiée aux véhicules de collection, cette photographie met en lumière la rarissime Ferrari 250 GTO, un joyau mécanique dont il n'existe que 36 exemplaires dans le monde.

Plus qu'une Voiture, une Œuvre d'Art

La Ferrari 250 GTO transcende sa nature matérielle pour devenir un symbole de raffinement et de luxe. Elle est le reflet d'une époque et d'une passion pour l'artisanat et la précision. On peut être détaché du matérialisme tout en se laissant séduire par des objets de cette envergure.

Un Choix de Prédilection

Cette photographie a trouvé sa place dans la chambre d'un jeune admirateur, preuve de son attrait universel et de sa capacité à captiver les cœurs et les esprits.

Qualité et Durabilité

Impression de qualité musée sur un papier mat épais, garantissant une préservation optimale du cliché. Chaque détail, chaque reflet est restitué avec fidélité.

Une Touche d'Élégance Pour Votre Intérieur

Avec son format XXL de 61x91cm, cette pièce apportera une touche de sophistication à n'importe quelle pièce, qu'il s'agisse d'un bureau, d'un salon ou d'une chambre.

Spécifications du Papier



Épaisseur: 10,3 mil


Poids: 189 g/m²


Opacité: 94%



Photo tirée d'une série réalisée sur le thème des véhicules de collections. Cette photo a pris place dans la chambre d'un de ses fils sur sa demande et nous pouvons le comprendre. La Ferrari 250 GTO est la plus rare au monde avec seulement 36 exemplaires. On peut ne pas être matérialiste mais aimer les belles choses comme cette voiture digne de la plus fine joaillerie.
Delivery 4-8 days in secure packaging. Each poster purchase contributes to the planting of 10 trees, thanks to your support.
Each poster we offer is designed in an original and exclusive way by our talented artists. You won't find them on any other site.
We are committed to providing you with the highest quality posters , designed with passion and dedication. Every poster you buy from us is created to arouse admiration and satisfaction.
Click to discover our presentation video. Youtube.
Bring style to your walls with my unique
wall posters