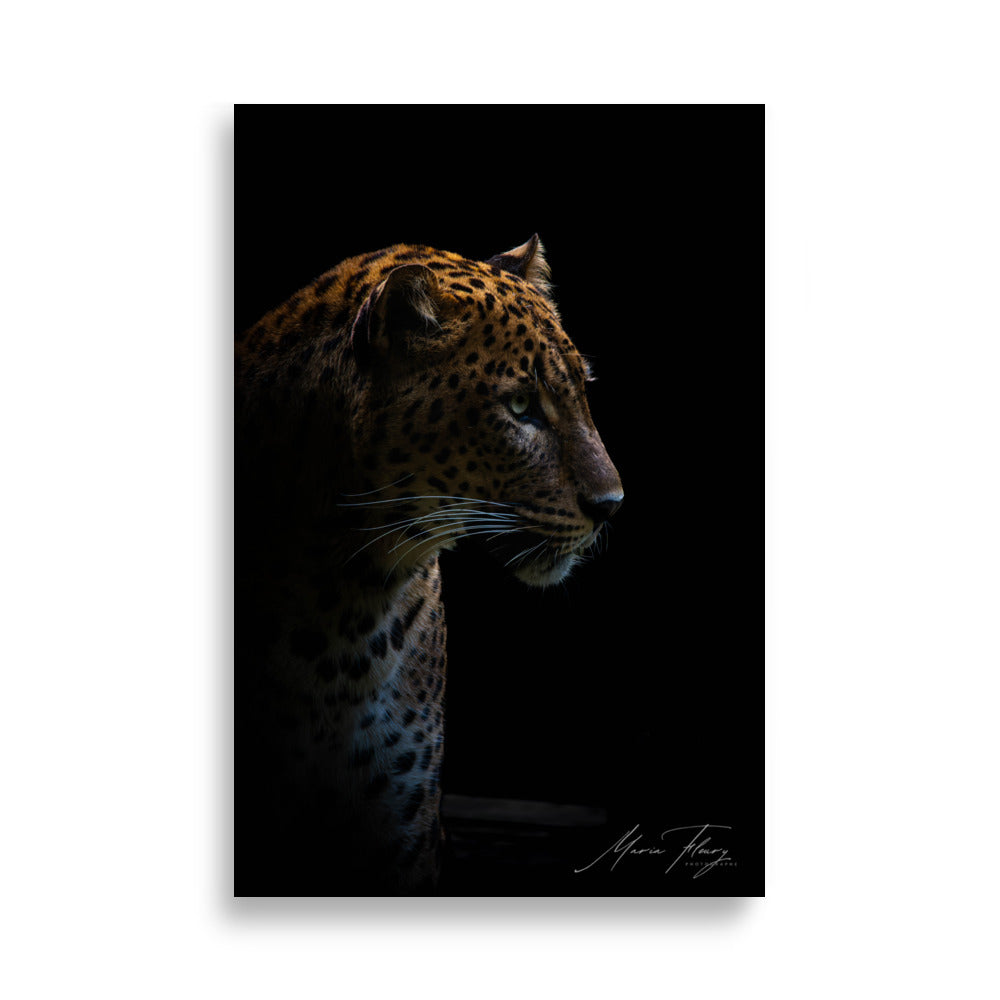 Le bon Profil - Poster
Poster Photographique 'Le bon profil' de Maria Fleury

Une vision d'exception

Évoquant bien plus qu'une simple image, cette photographie révèle le talent incommensurable de Maria Fleury. Plus qu'une panthère du Sri Lanka, c'est un chef-d'œuvre qui se dévoile sous nos yeux, alliant subtilité, légèreté et complicité.

L'émotion à travers le regard

Maria Fleury, à travers ses photographies animalières, transcende l'acte photographique. Le regard de la panthère, empreint de calme et de sérénité, nous suggère que l'artiste a su se fondre dans cet environnement, créant une véritable alchimie avec son sujet. Ce cliché est la preuve de la place respectée de Maria parmi ces créatures sauvages.

Qualité et esthétisme au rendez-vous

Conçu pour ravir tant par son contenu que par sa forme, ce poster s'intégrera parfaitement dans tous les intérieurs, apportant une touche d'évasion et de raffinement.

Caractéristiques du papier

Opacité : 94 %, pour un rendu optimal

Signature d'une artiste de renom

Chaque photographie est authentifiée par la signature de Maria Fleury, également connue sous le pseudonyme 'Mademoiselle M' dans l'univers numérique, gage de son originalité et de sa qualité.
Delivery 4-8 days in secure packaging. Each poster purchase contributes to the planting of 10 trees, thanks to your support.
Each poster we offer is designed in an original and exclusive way by our talented artists. You won't find them on any other site.
We are committed to providing you with the highest quality posters , designed with passion and dedication. Every poster you buy from us is created to arouse admiration and satisfaction.
Click to discover our presentation video. Youtube.
Bring style to your walls with my unique
wall posters