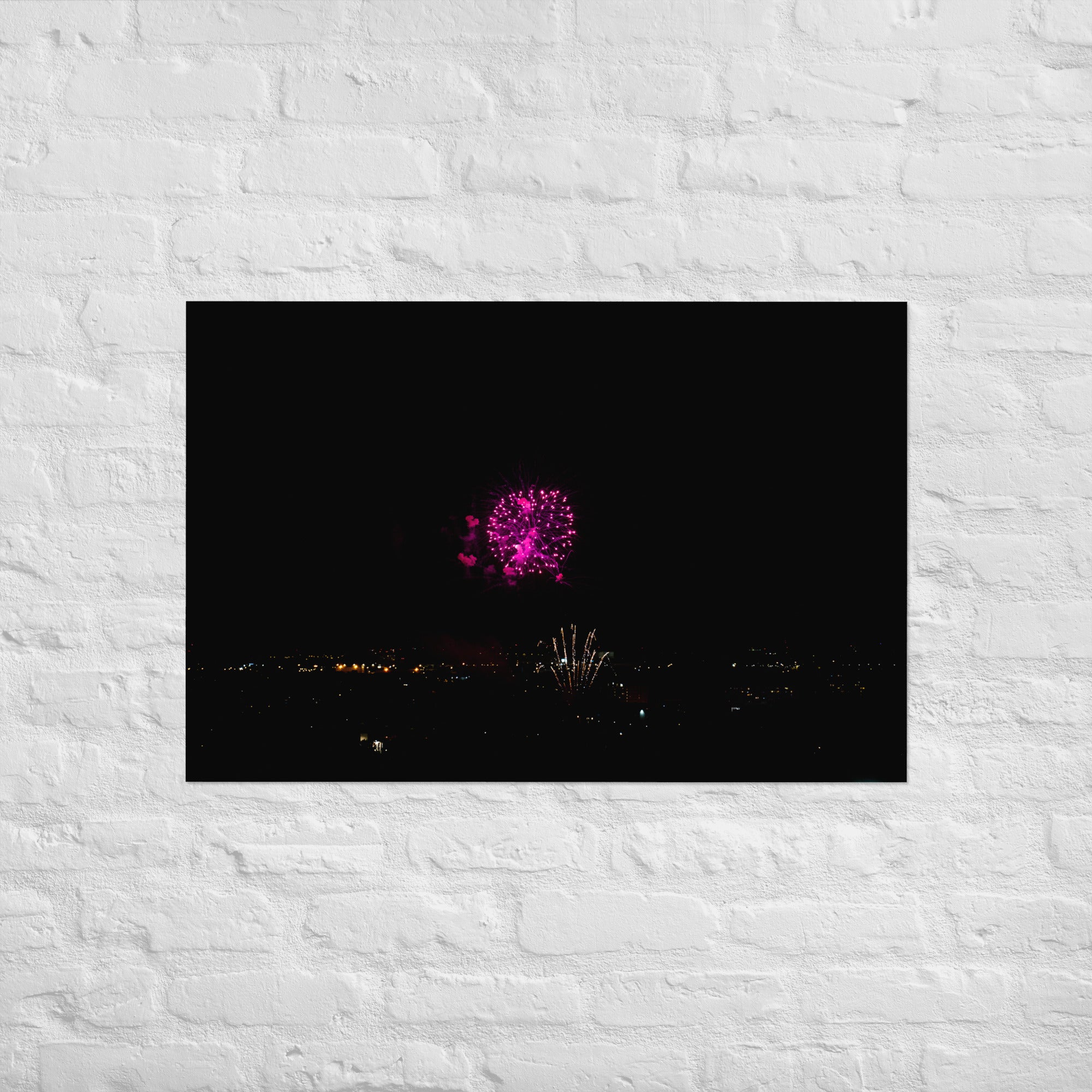 14th of July Pink - Poster
Poster 'Pink July 14' - Celestial Celebration - Varied Formats from 30x40cm to 70x100cm

Tribute to the National Day

The '14 Juillet Rose' poster captures the effervescence of the French national holiday. The photograph captures a spectacle of fireworks, a 14th of July tradition, lighting up the sky with a rosy glow.

hearts in the sky

What sets this fireworks show apart is its unique heart-shaped design. Each explosion draws a pink heart in the sky, symbolizing love and unity during this national celebration.

Print Quality

This poster is printed with great precision to highlight every detail of the pyrotechnic work. It features superb image quality that does justice to the beauty of this spectacular event.

Sizes Available

The 'July 14 Rose' poster is available in several sizes, ranging from 30x40cm up to XXL 70x100cm, to adapt to any space.
Delivery 4-8 days in secure packaging. Each poster purchase contributes to the planting of 10 trees, thanks to your support.
Each poster we offer is designed in an original and exclusive way by our talented artists. You won't find them on any other site.
We are committed to providing you with the highest quality posters , designed with passion and dedication. Every poster you buy from us is created to arouse admiration and satisfaction.
Click to discover our presentation video. Youtube.
Bring style to your walls with my unique
wall posters