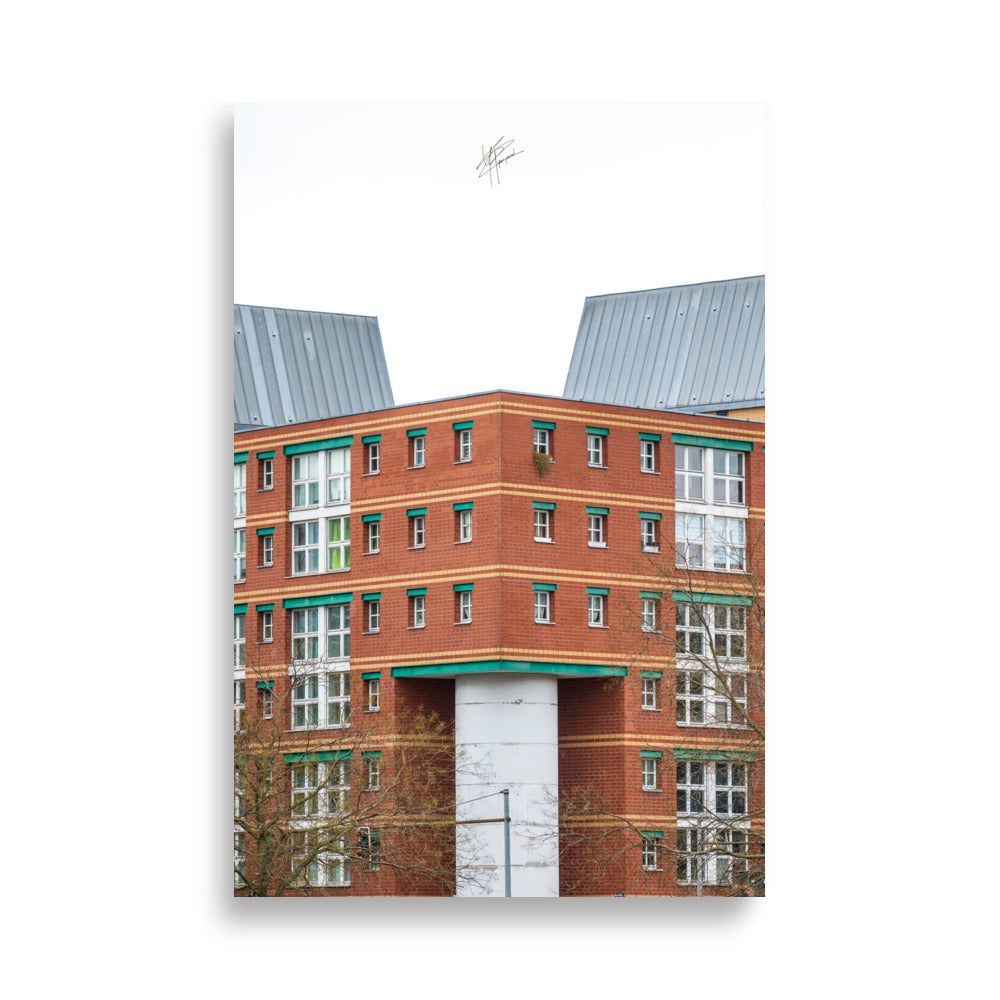 Aldo Rossi - Poster
Poster 'Aldo Rossi'

Architectural Tribute to a Grand Master

This architectural photograph majestically captures a building in Berlin, built in homage to the distinctive style of Italian architect Aldo Rossi. Winner of the prestigious Pritzker Prize in 1990, Aldo Rossi is recognized for his unparalleled contributions to the discipline of architecture.

Poster Features



Sizes available: From 30x40cm to an impressive 70x100cm


Museum quality poster, printed on thick matte paper


Paper thickness: 10.3 mil


Paper weight: 189 gsm


Opacity: 94%



Architectural Elegance For Your Space

This work magnifies not only the talent of Aldo Rossi, but also the art of architectural photography. Perfect for lovers of architecture and design, this poster will transform any space into a sanctuary of elegance.

Authenticity Guarantee

Each photograph is signed, ensuring its authenticity and provenance. A testament to the artistry and passion reflected in every print.
Delivery 4-8 days in secure packaging. Each poster purchase contributes to the planting of 10 trees, thanks to your support.
Each poster we offer is designed in an original and exclusive way by our talented artists. You won't find them on any other site.
We are committed to providing you with the highest quality posters , designed with passion and dedication. Every poster you buy from us is created to arouse admiration and satisfaction.
Click to discover our presentation video. Youtube.
Bring style to your walls with my unique
wall posters