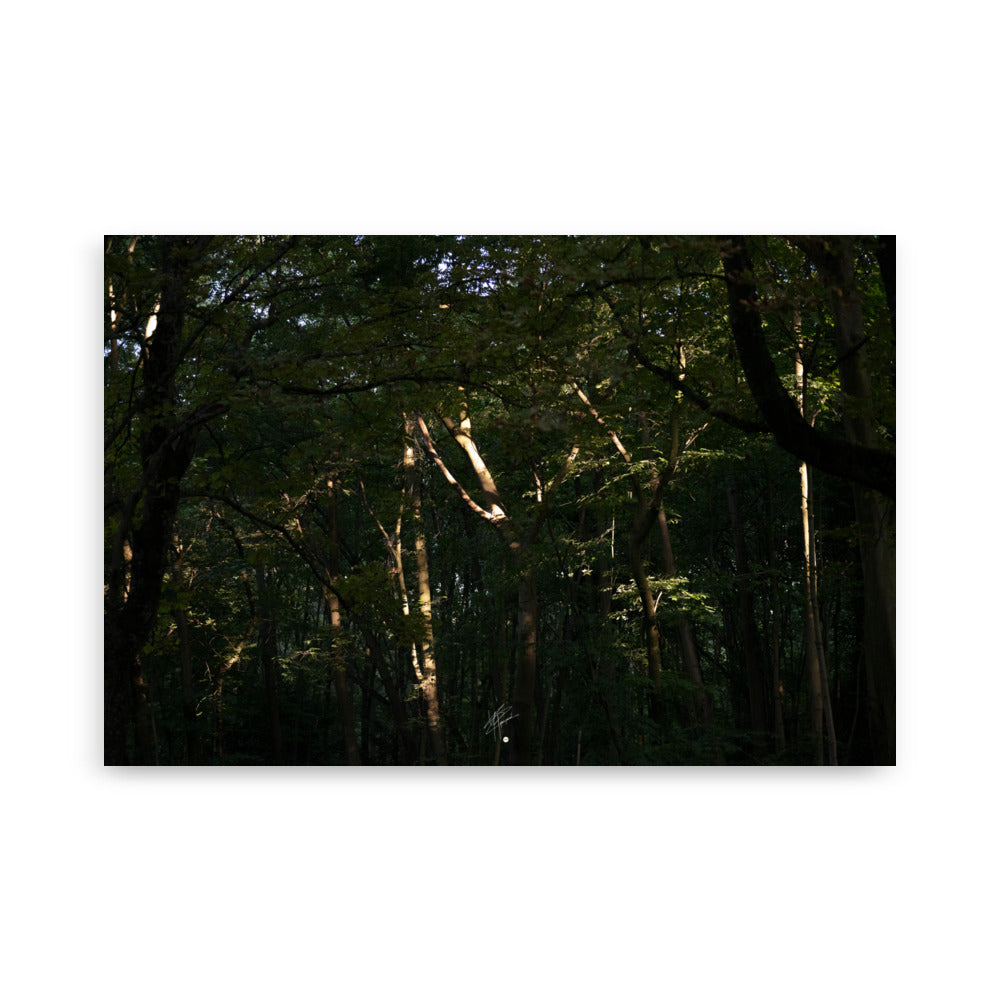 Art.Forest N07 - Poster
Photographic Poster 'Art.Forest N07'

Capturing Natural Light

Discover the seventh work in the Art.Forest series, where nature reveals its magic. Observe the way the sun's rays filter through the branches, illuminating the forest from below, reminiscent of the beauty of the sun's rays piercing the clouds.

Poster Features



Choose between the standard 30x40cm format or the impressive XXL 70x100cm format.


With museum quality, each poster is printed on thick matte paper, ensuring long life and optimum image preservation.



Improve Your Space

Whether hung in your bedroom, office or any other space, this poster will bring a bright and harmonious touch, brightening up any environment.

Poster Technical Details



The thickness of 10.3 mil and the weight of 189 gsm confirm the sturdiness of the paper.


An opacity of 94% guarantees a clear image without transparency.


Each photograph is signed by the hand of the photographer, attesting to its authenticity.


Delivery 4-8 days in secure packaging. Each poster purchase contributes to the planting of 10 trees, thanks to your support.
Each poster we offer is designed in an original and exclusive way by our talented artists. You won't find them on any other site.
We are committed to providing you with the highest quality posters , designed with passion and dedication. Every poster you buy from us is created to arouse admiration and satisfaction.
Click to discover our presentation video. Youtube.
Bring style to your walls with my unique
wall posters