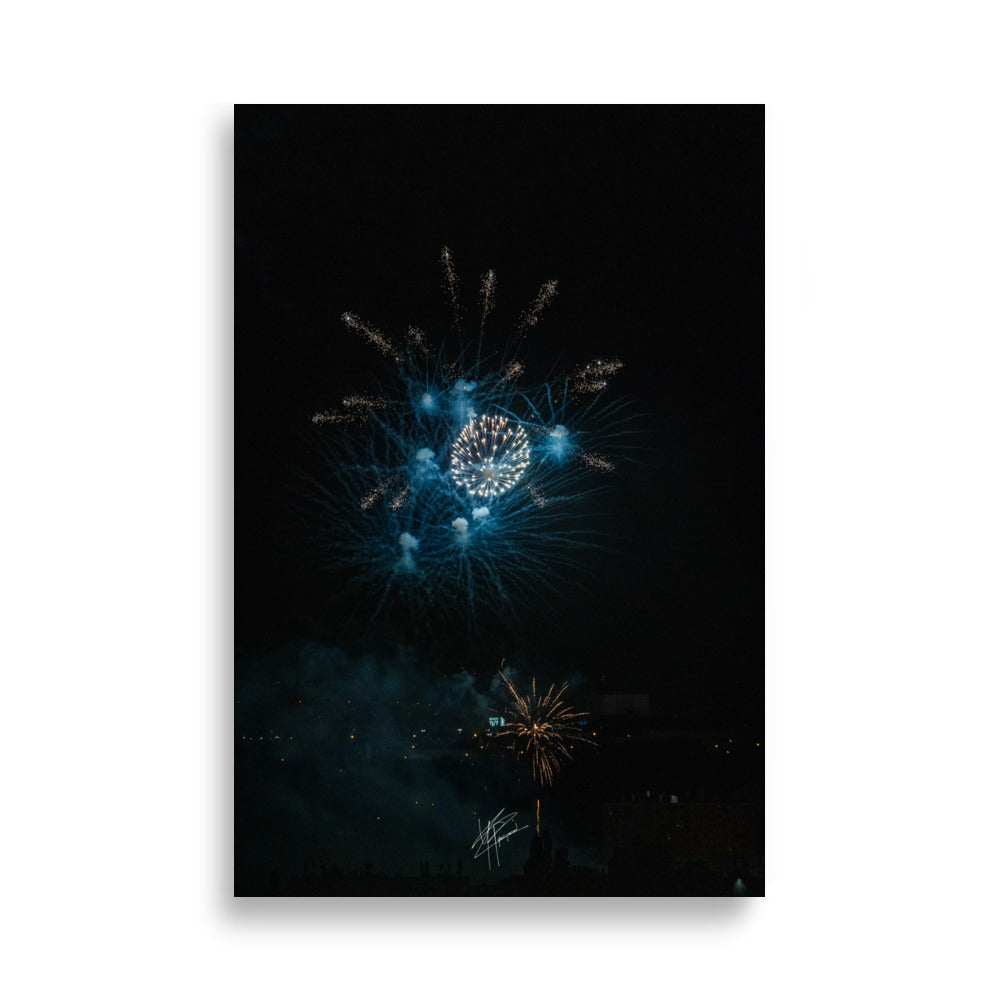 Artifice N01 - Poster
Poster 'Artificial N01'

A Captured Light Show

Relive the magic of July 14, 2023 with this striking photograph of the fireworks lighting up the night sky. Every burst of color and every sparkle has been captured with remarkable precision, delivering an accurate depiction of this momentous night.

Poster Features



Sizes available: From 30x40cm to a majestic 70x100cm


Museum Quality: Printed on thick matte paper


Paper thickness: 10.3 mil


Paper weight: 189 gsm


Opacity: 94%



Elevate the Aesthetics of Your Space

Let this poster bring a touch of wonder and brightness to your space, whether it's your living room, office or bedroom. Fireworks, symbols of celebration and joy, can now light up your daily life.

Authenticity Guaranteed

This photograph is signed by the artist, guaranteeing its authenticity and originality. Treat yourself to a unique work of art that is sure to spark admiration and conversation.
Delivery 4-8 days in secure packaging. Each poster purchase contributes to the planting of 10 trees, thanks to your support.
Each poster we offer is designed in an original and exclusive way by our talented artists. You won't find them on any other site.
We are committed to providing you with the highest quality posters , designed with passion and dedication. Every poster you buy from us is created to arouse admiration and satisfaction.
Click to discover our presentation video. Youtube.
Bring style to your walls with my unique
wall posters