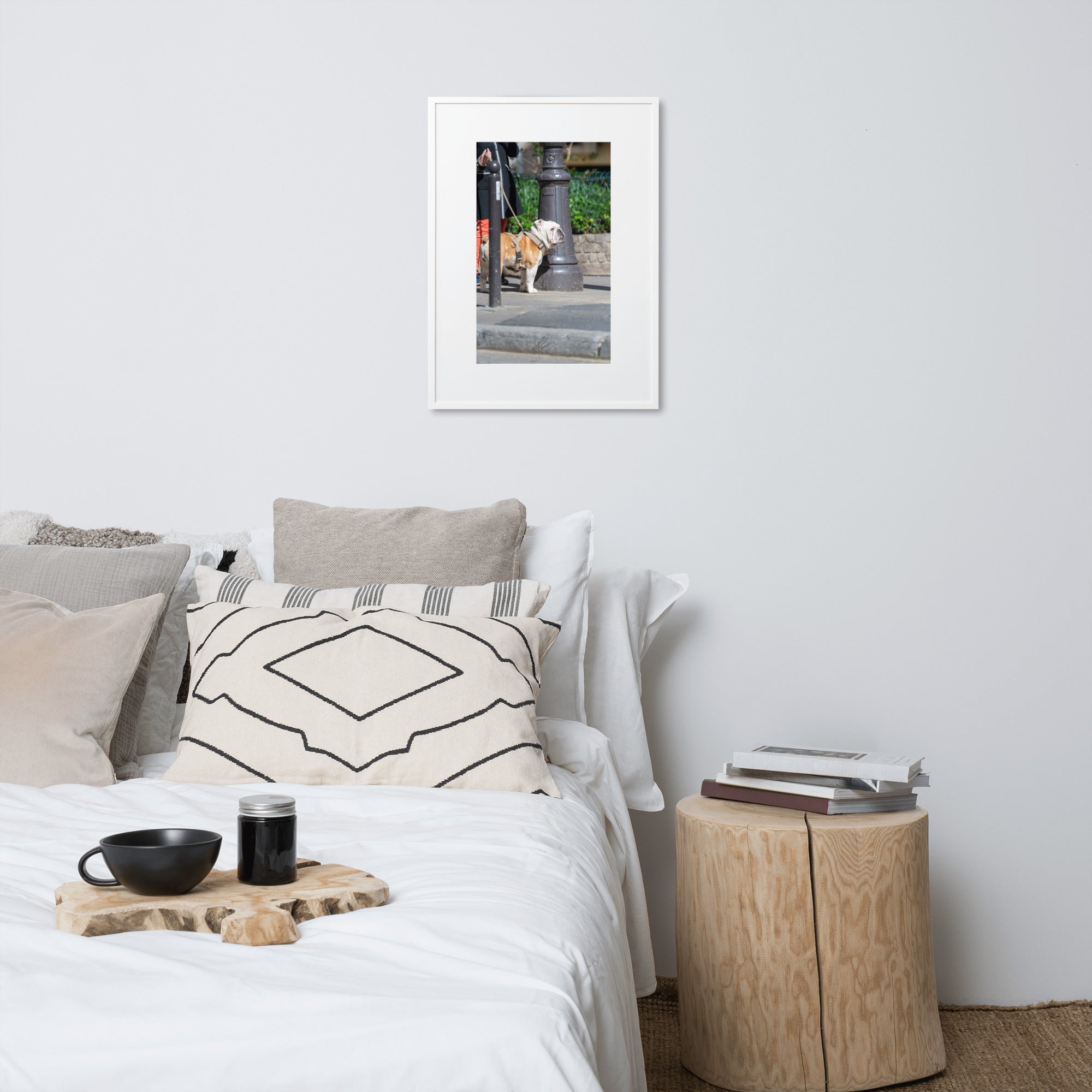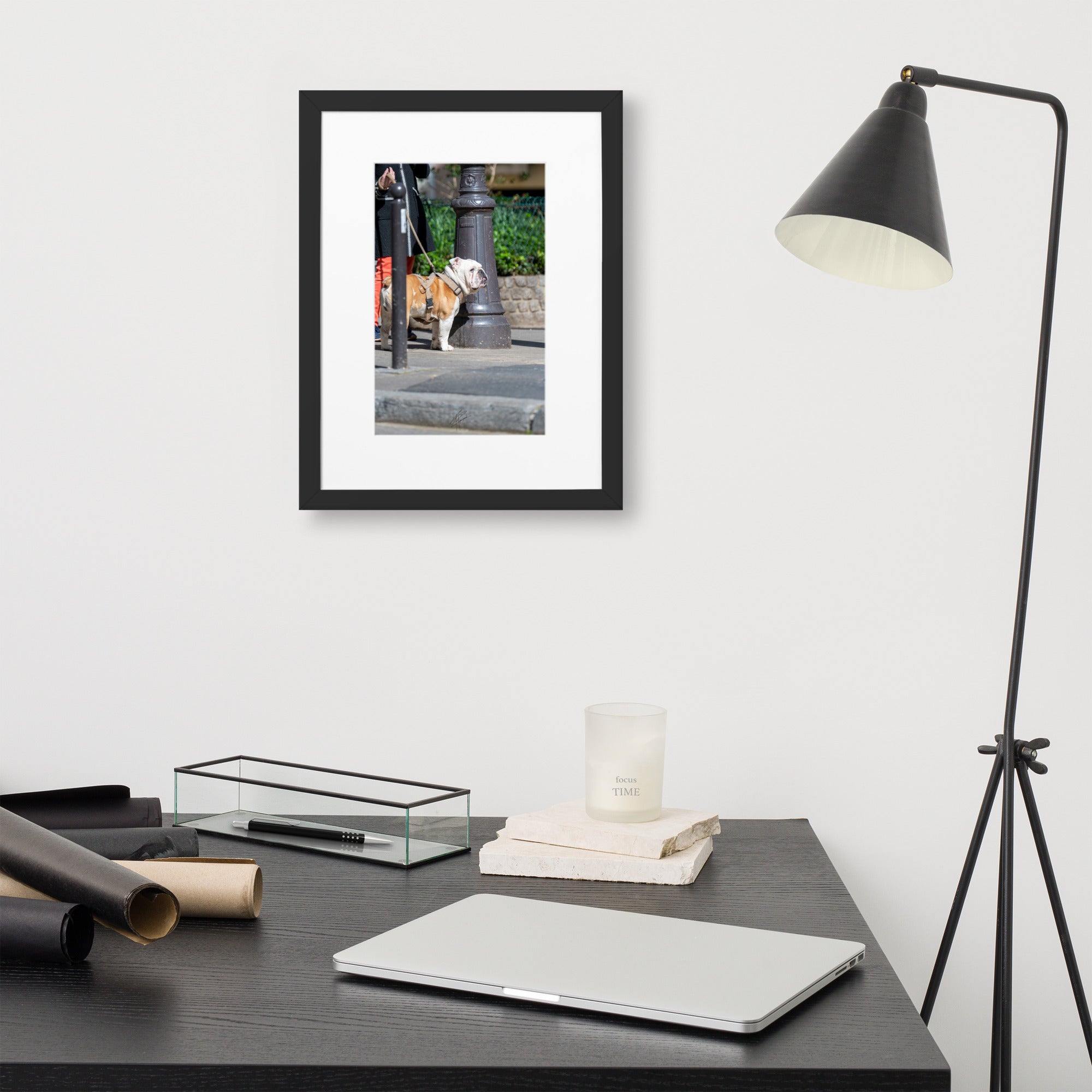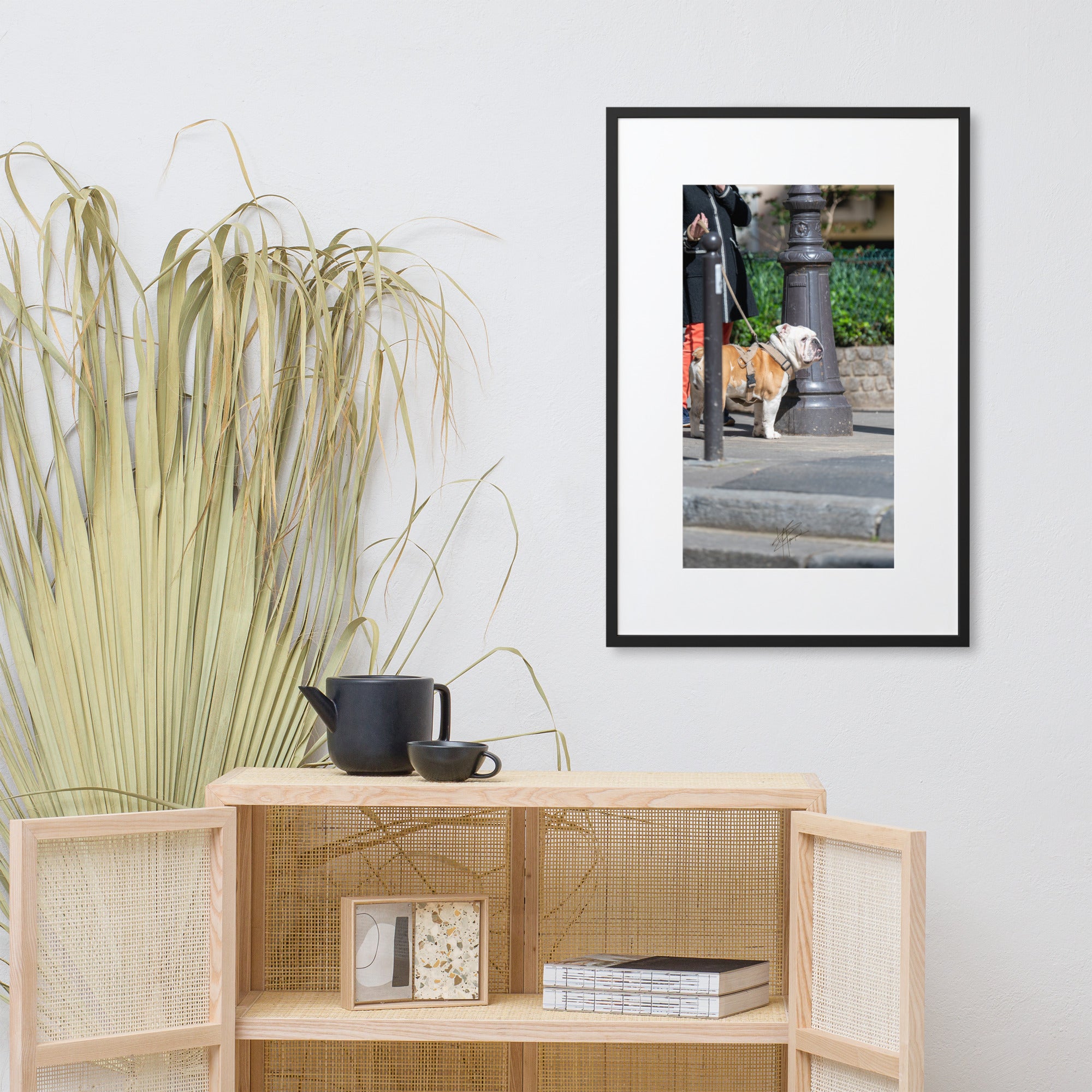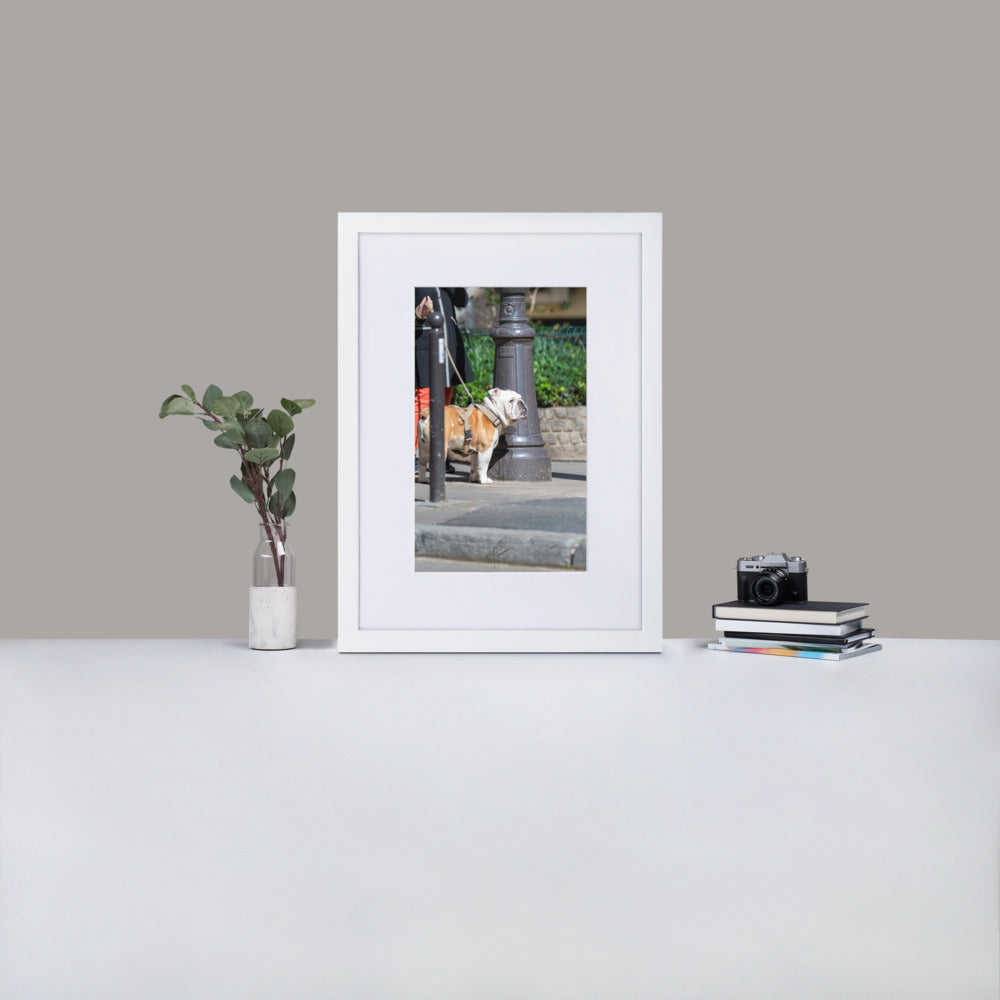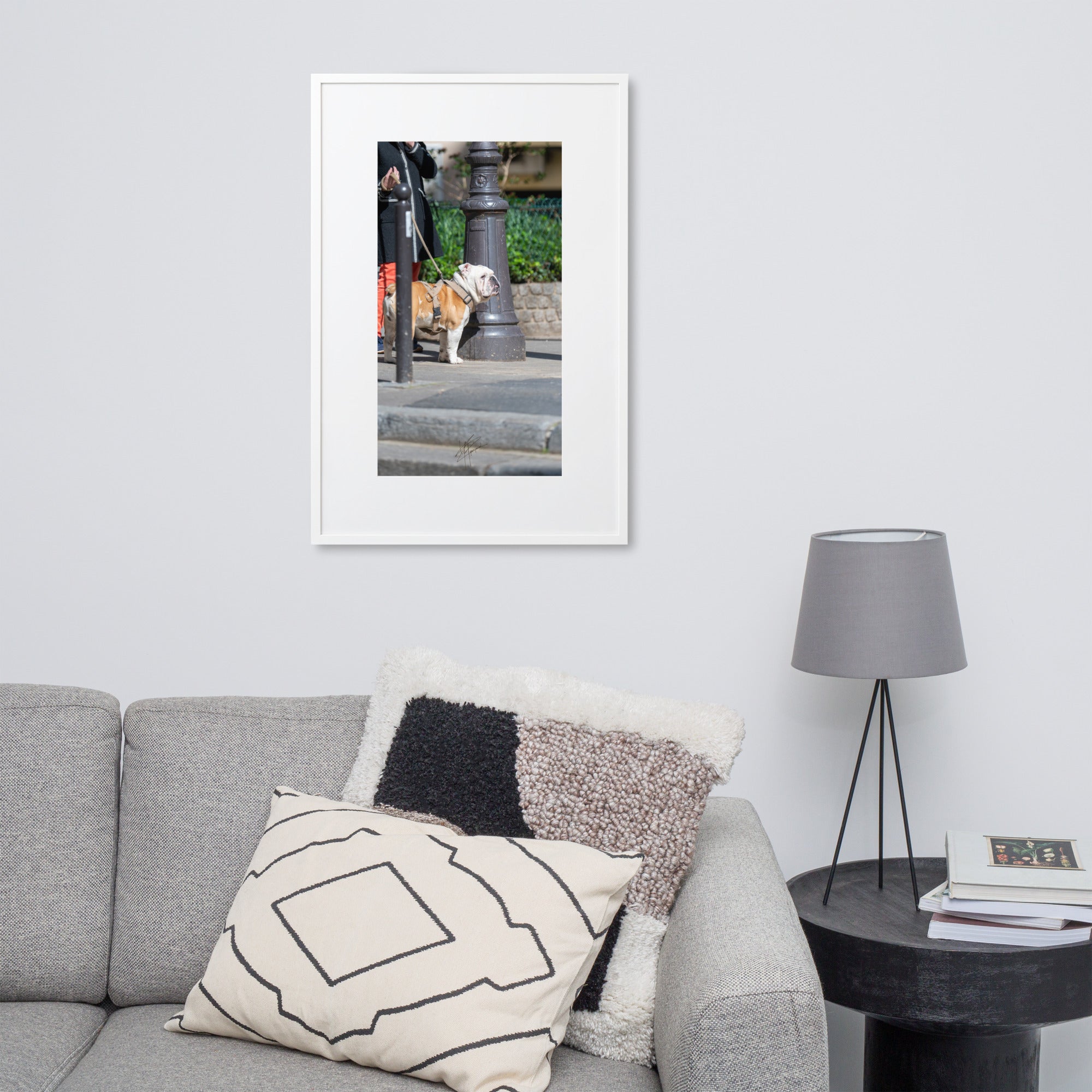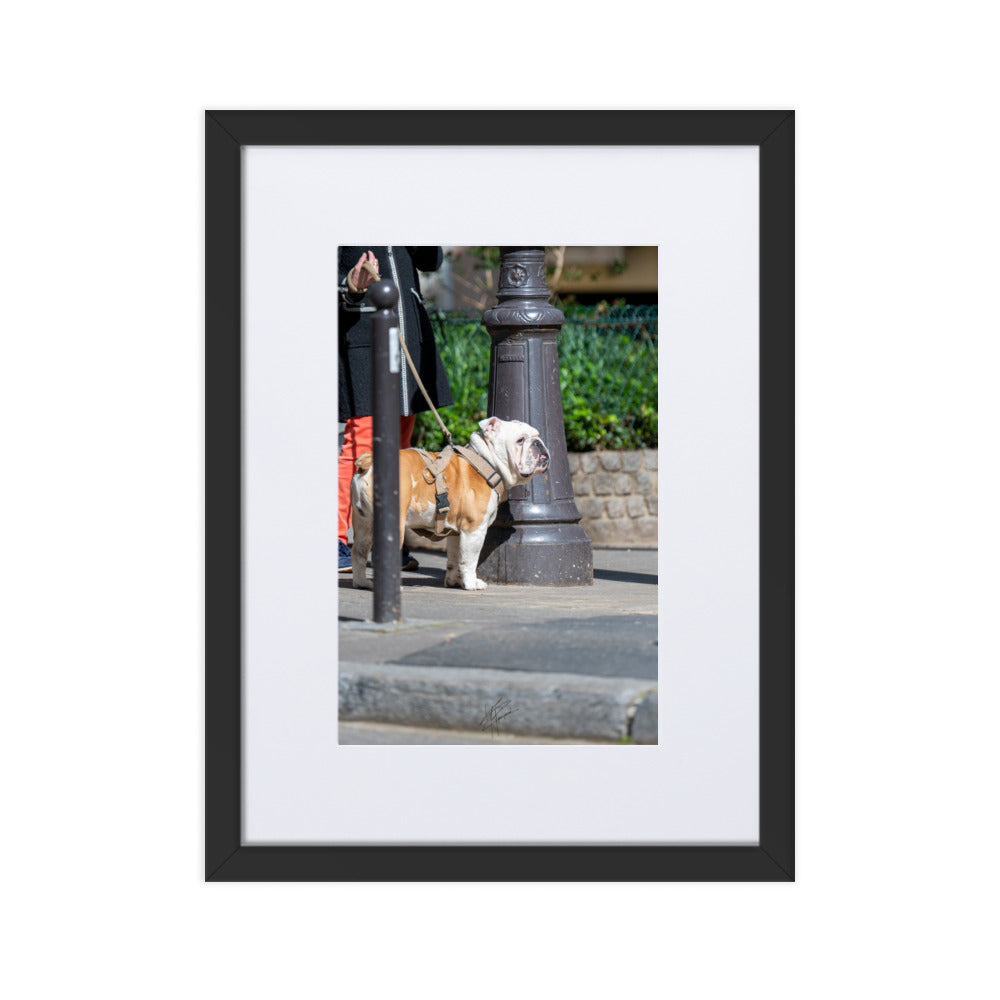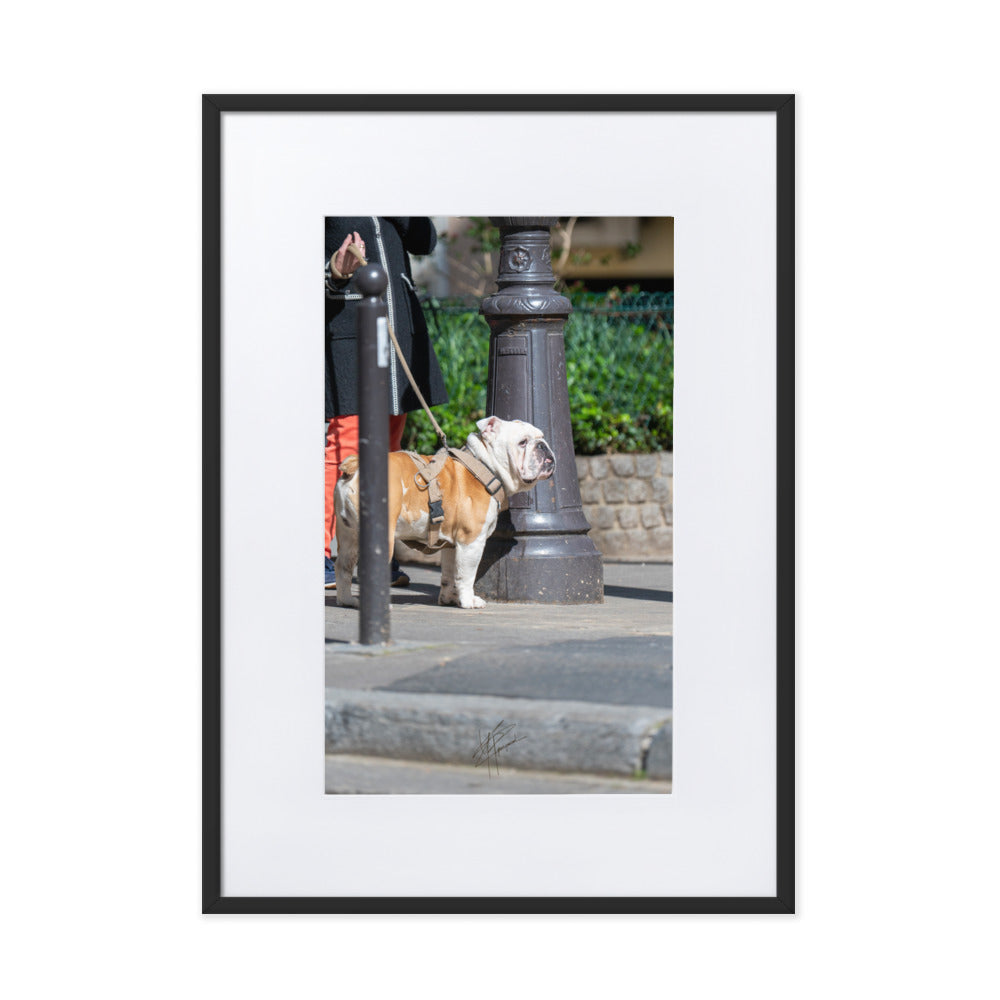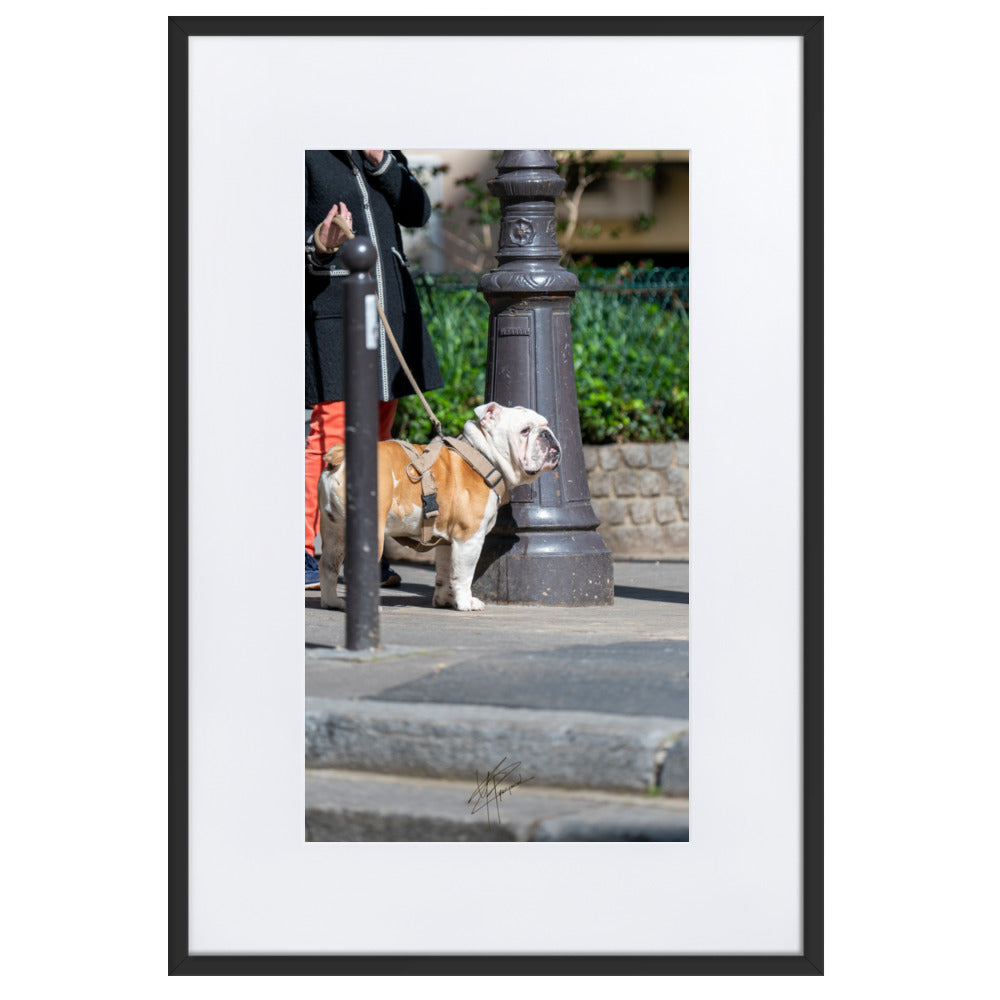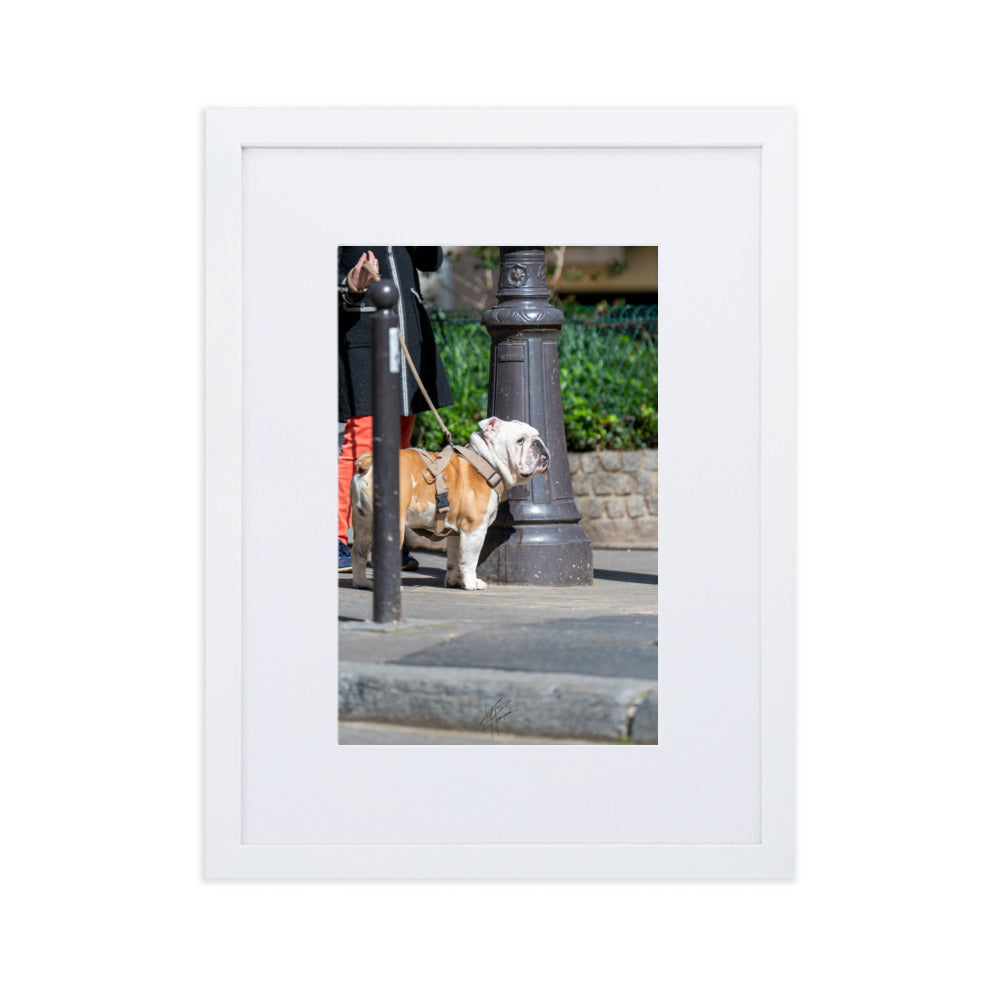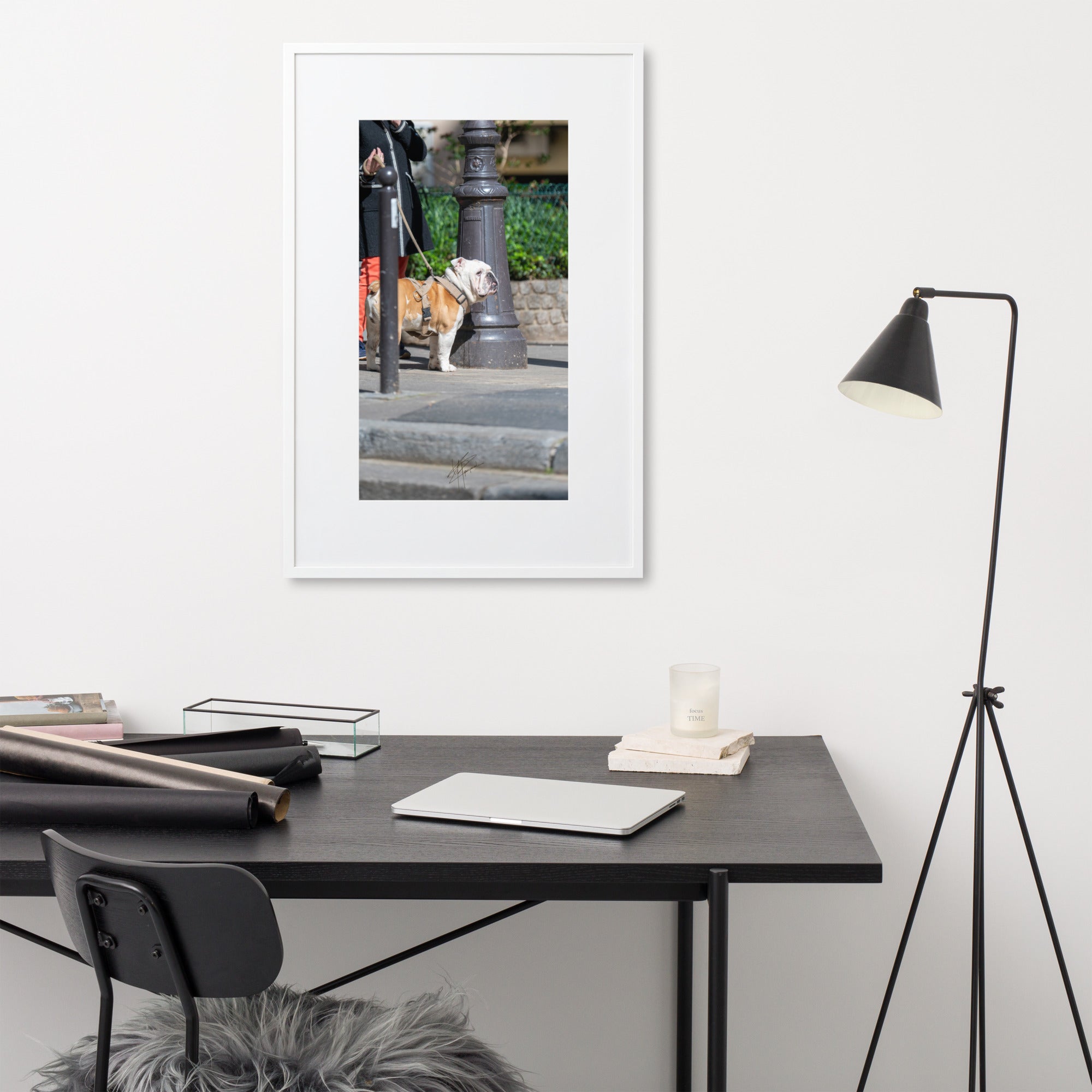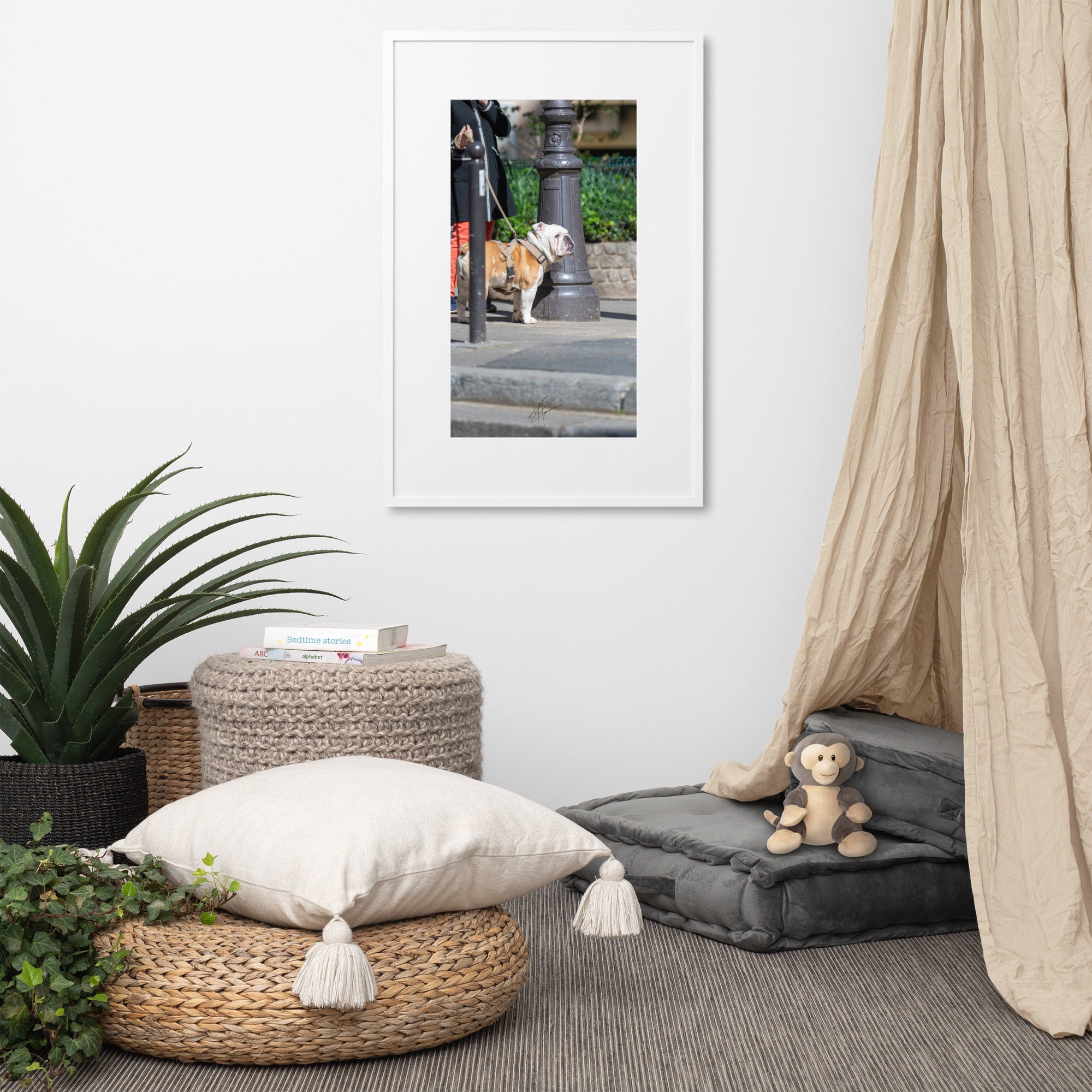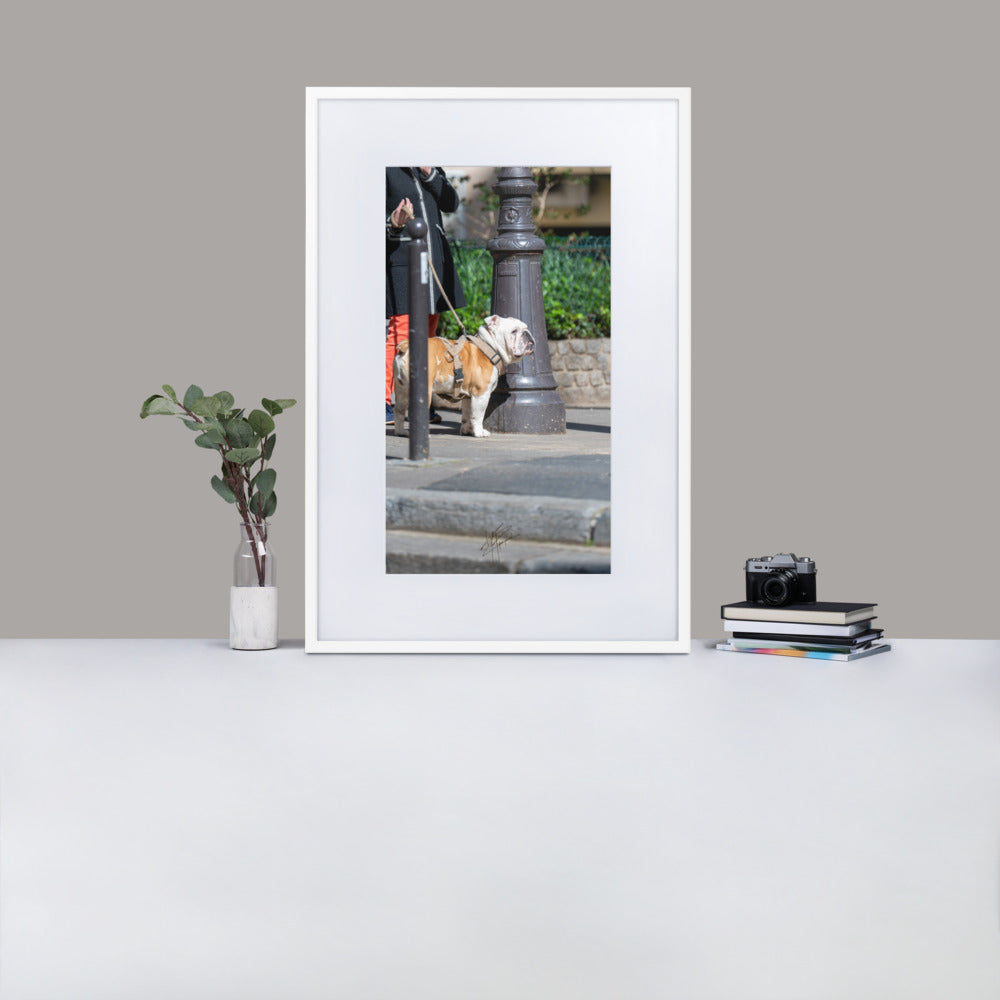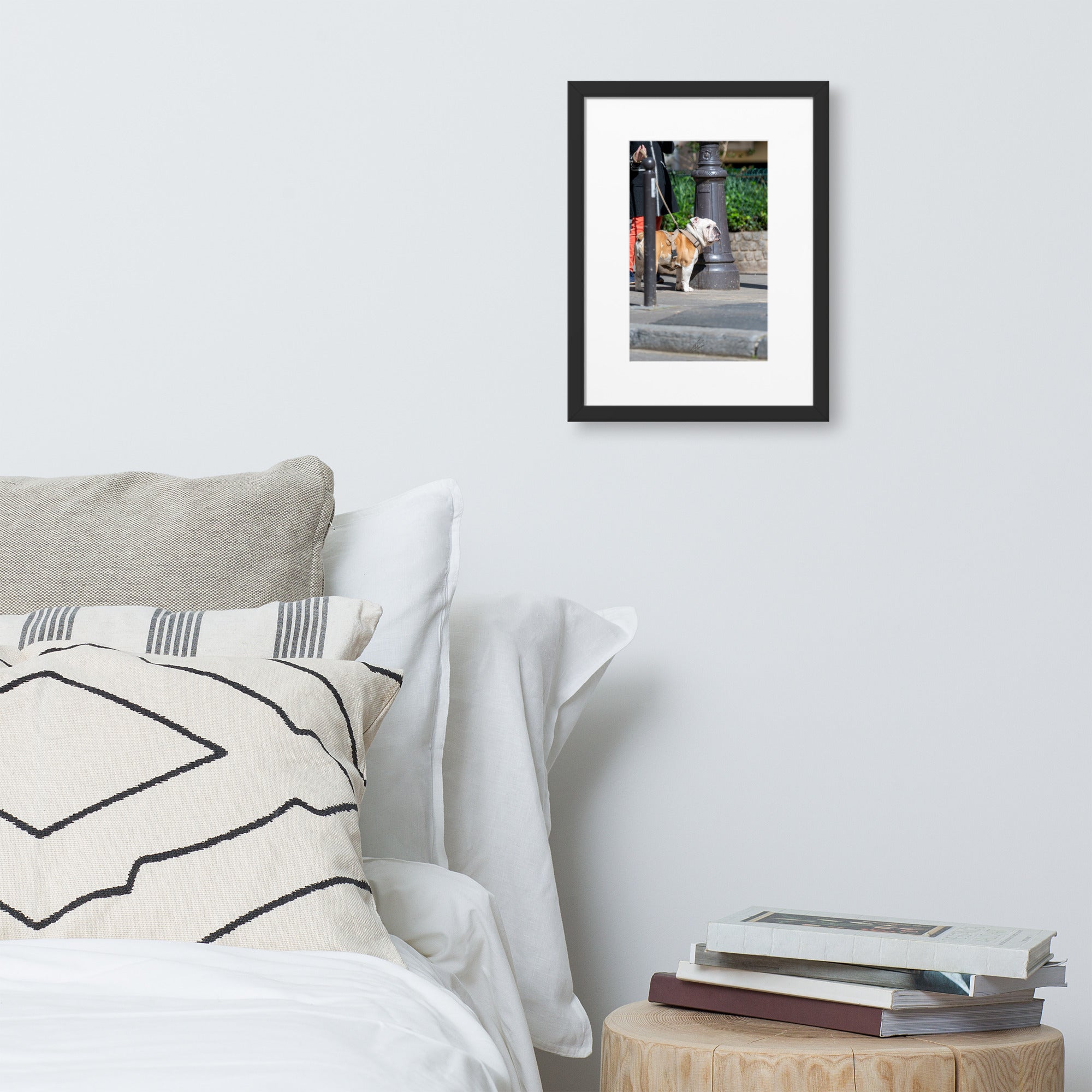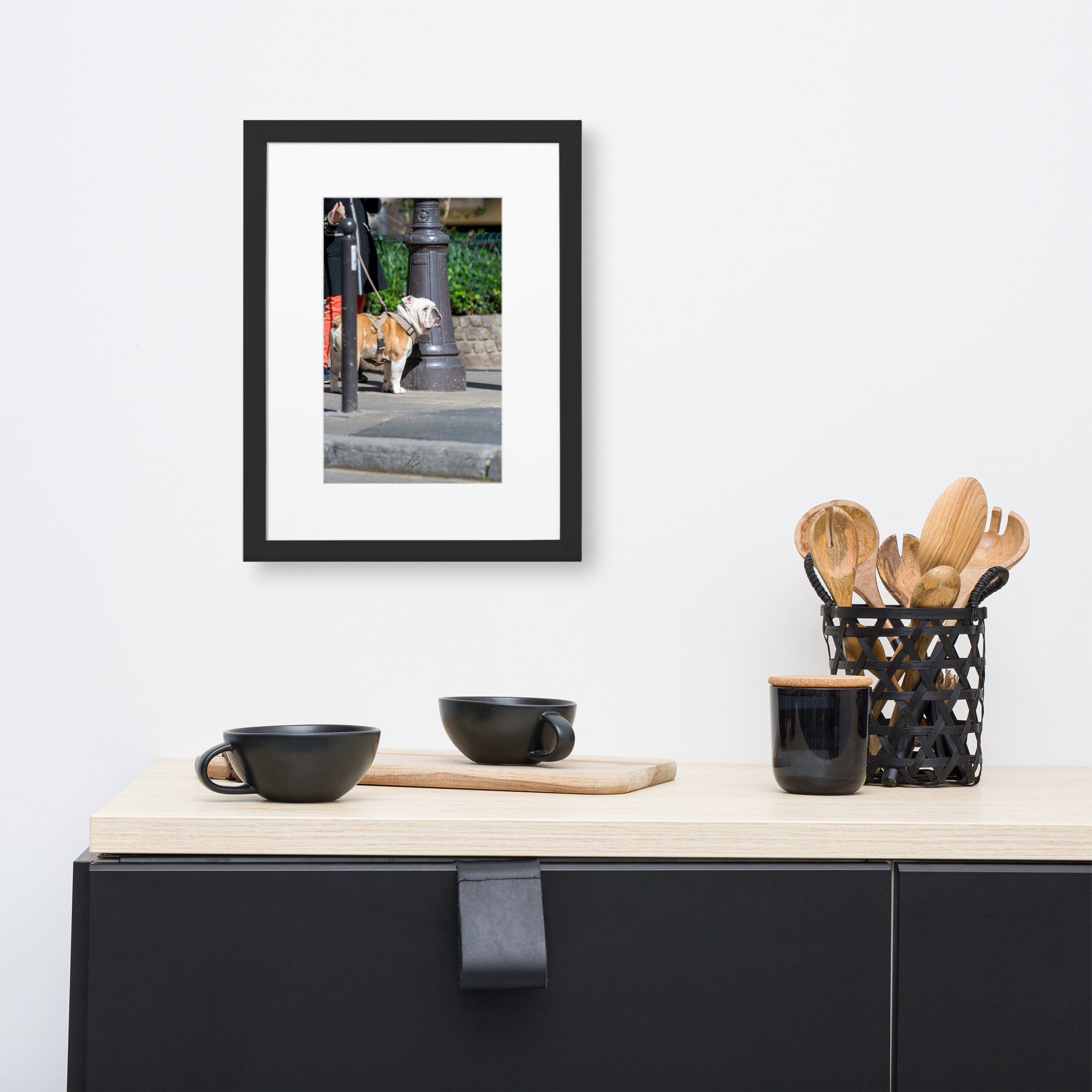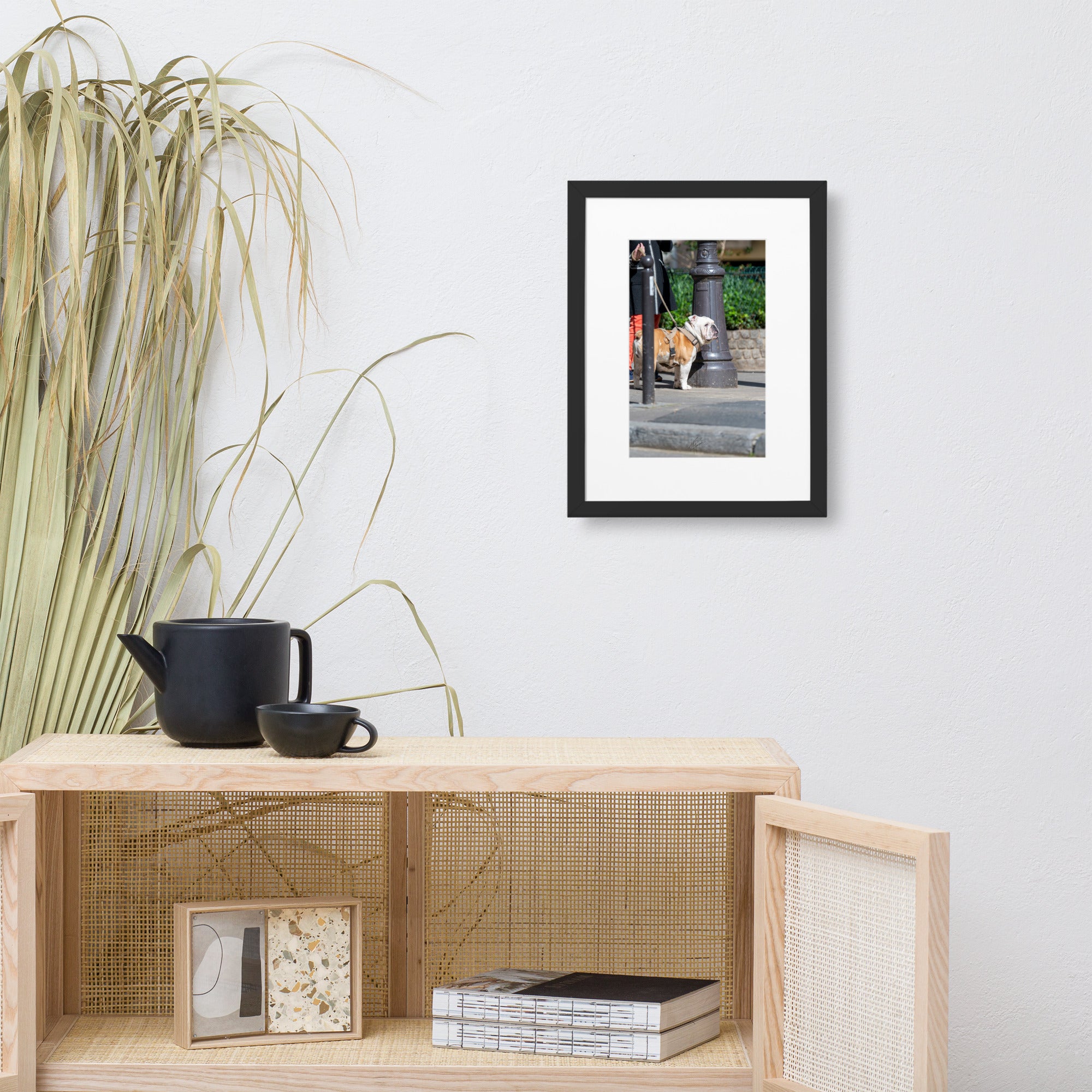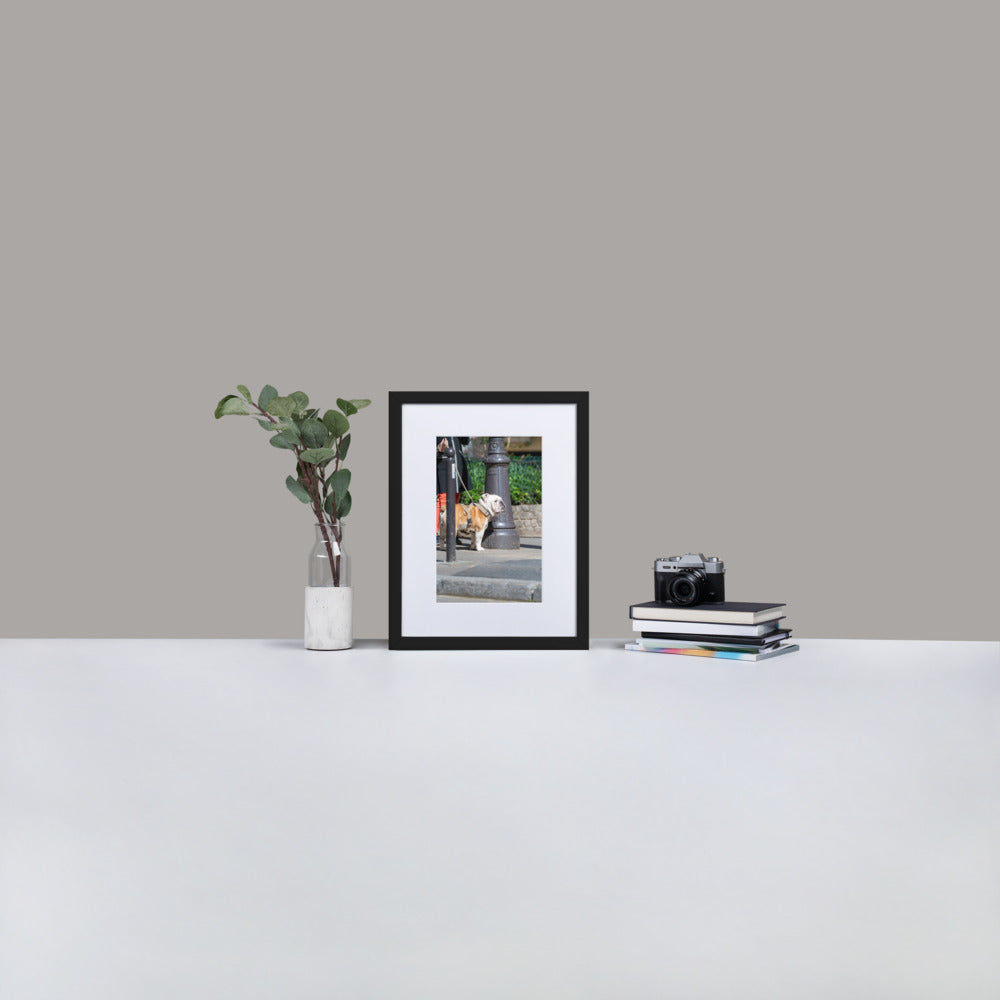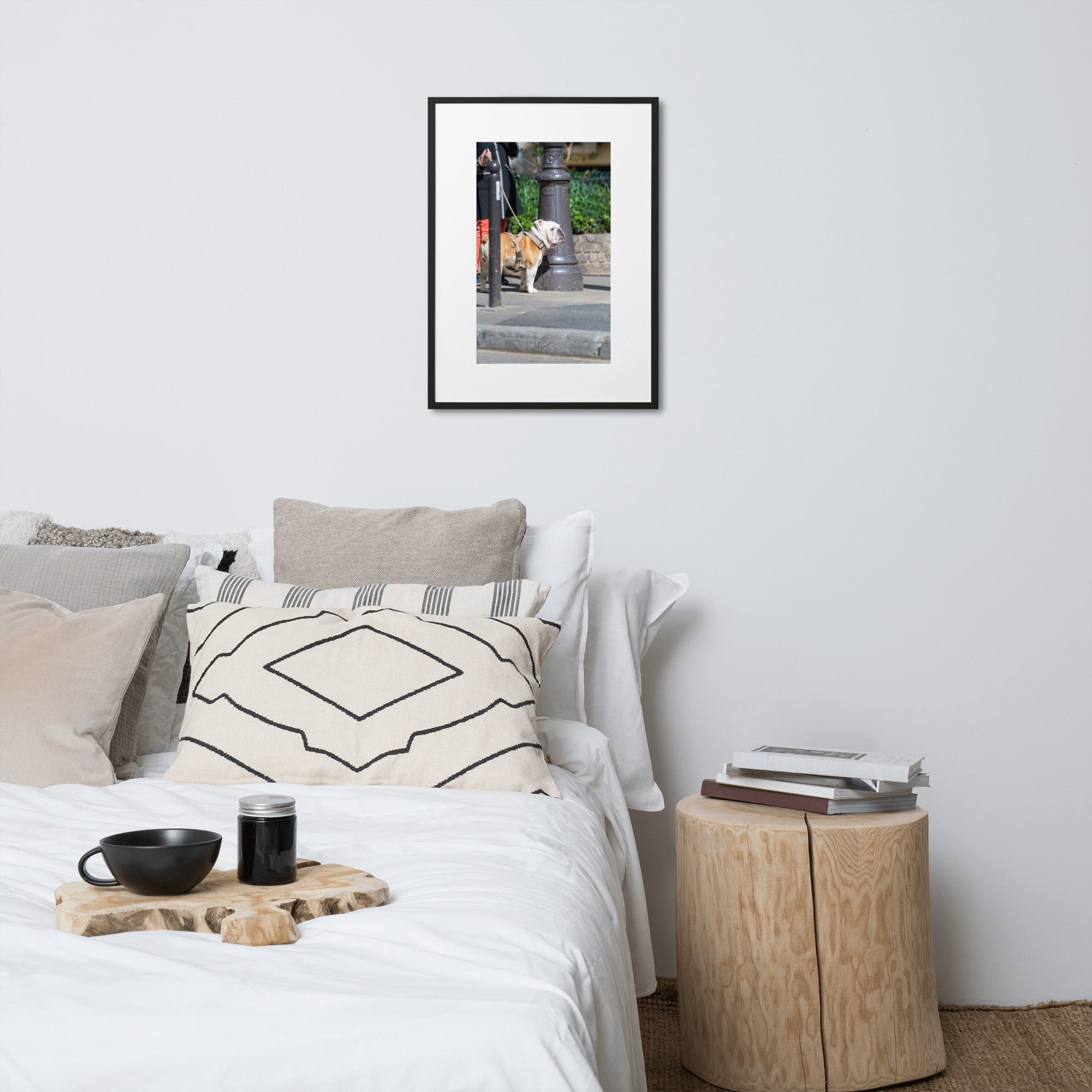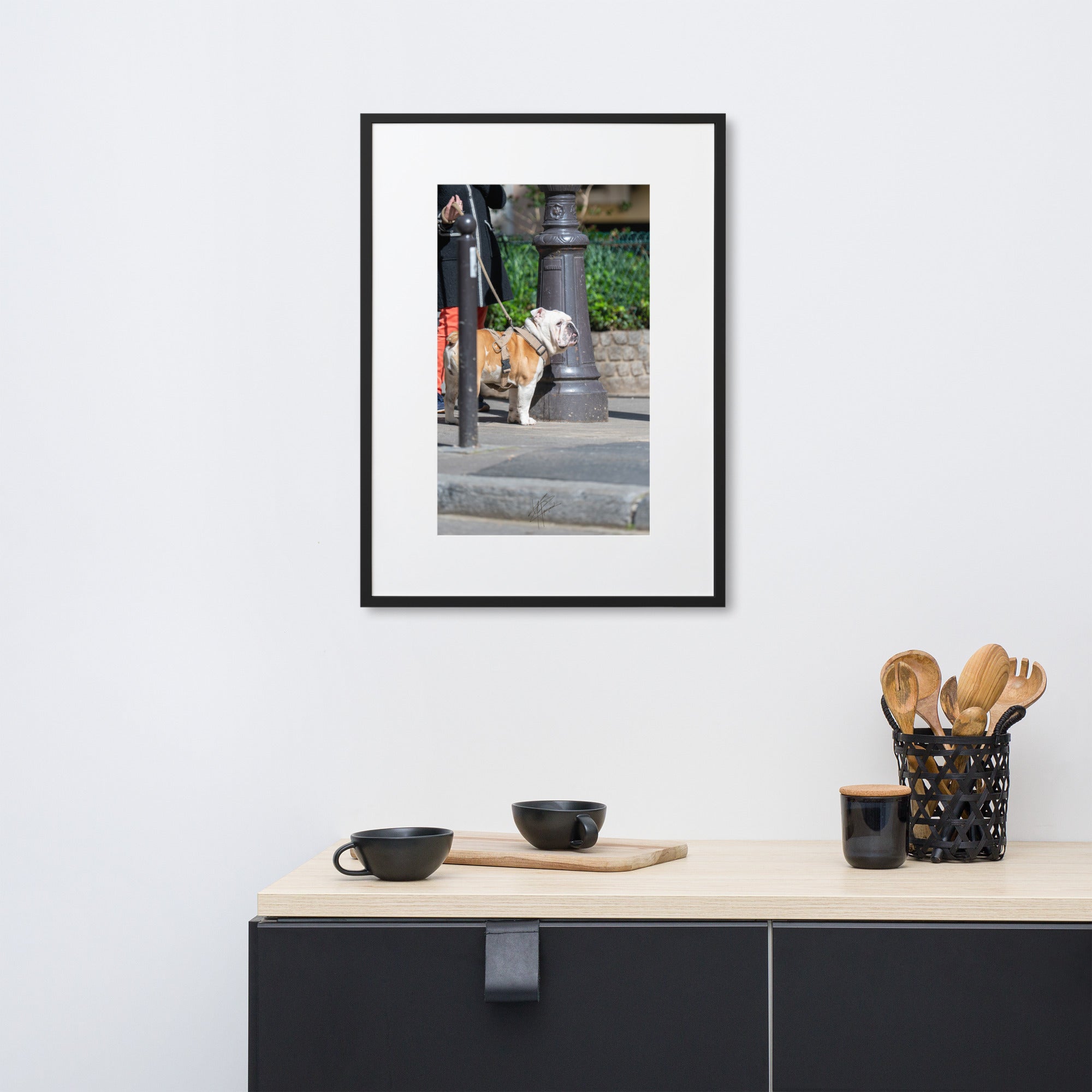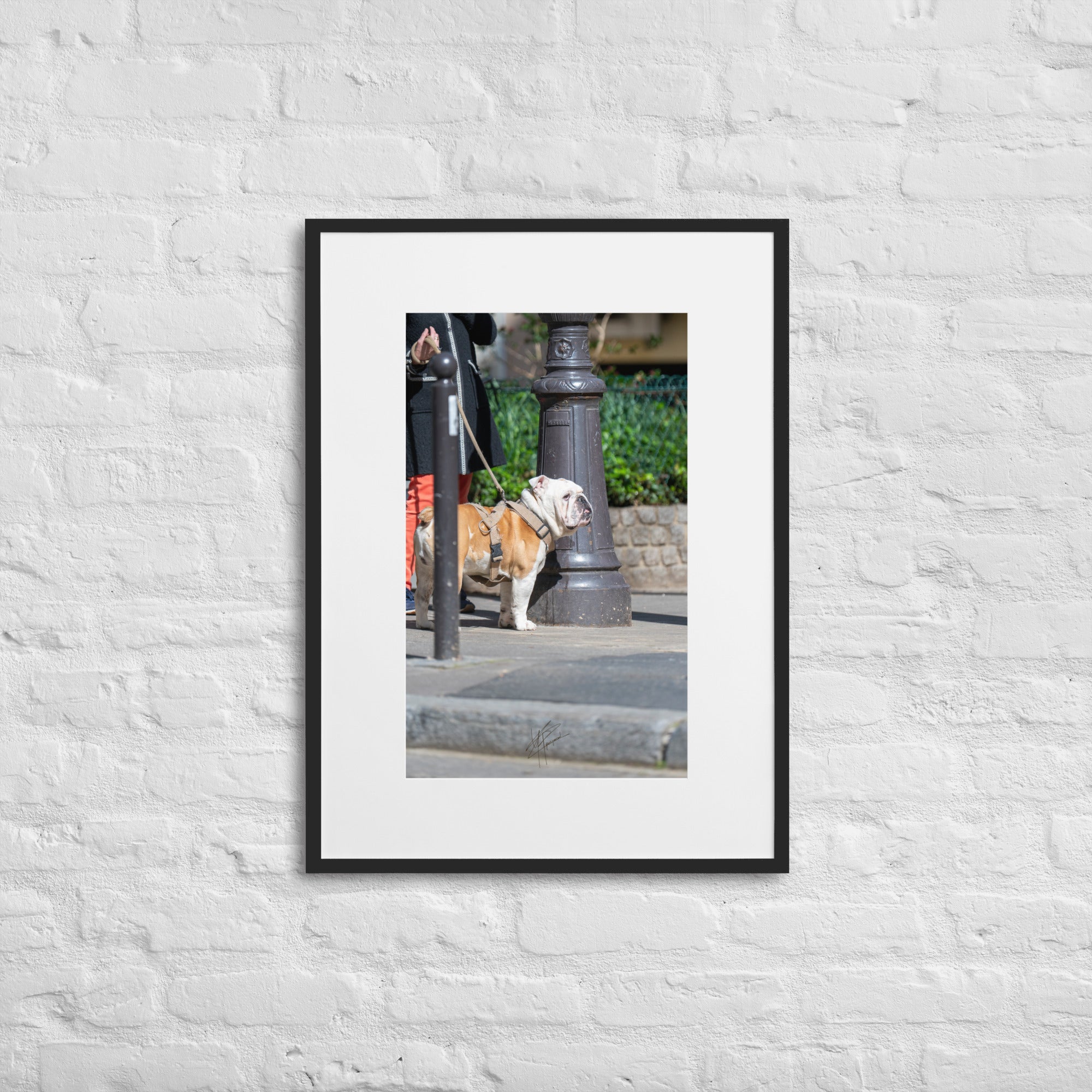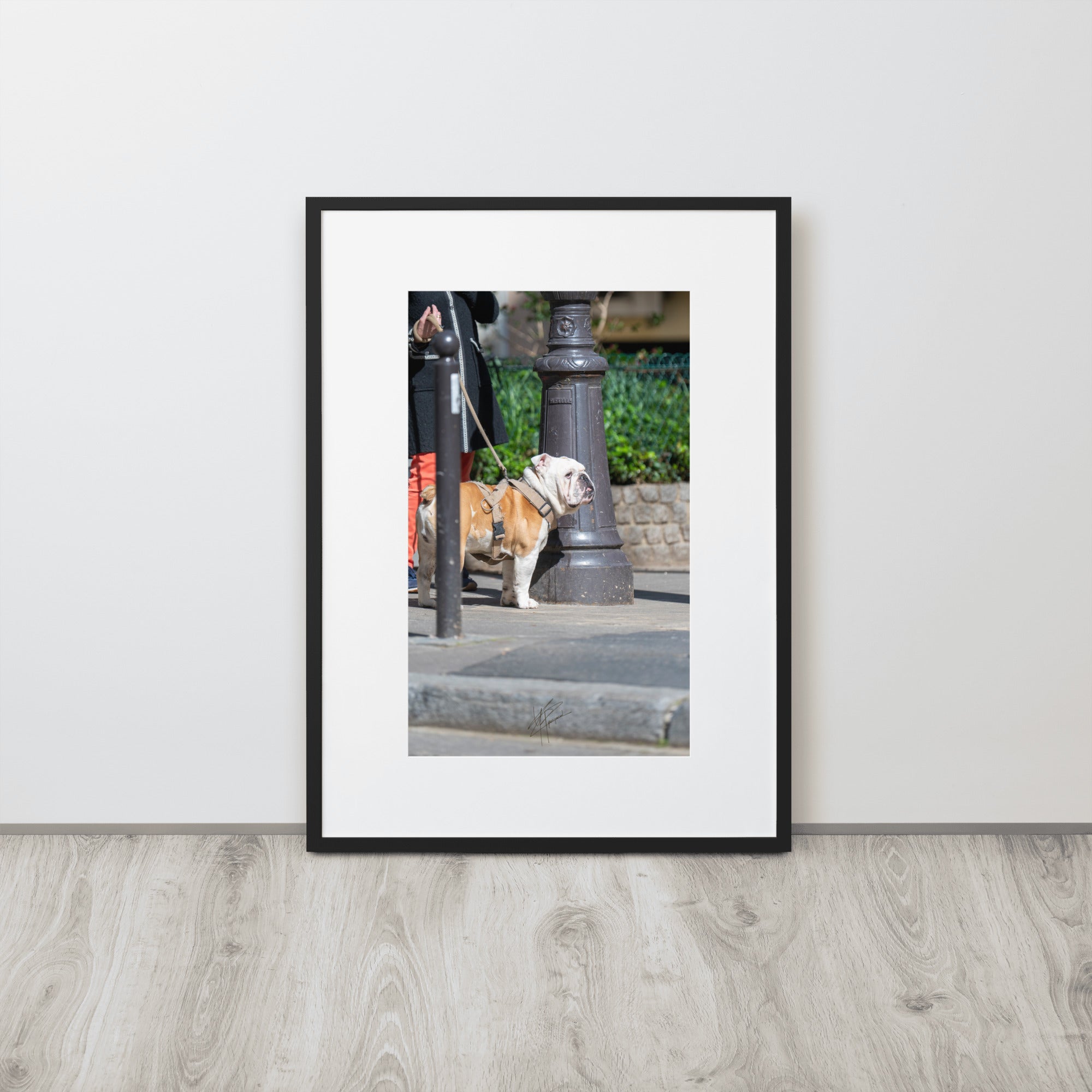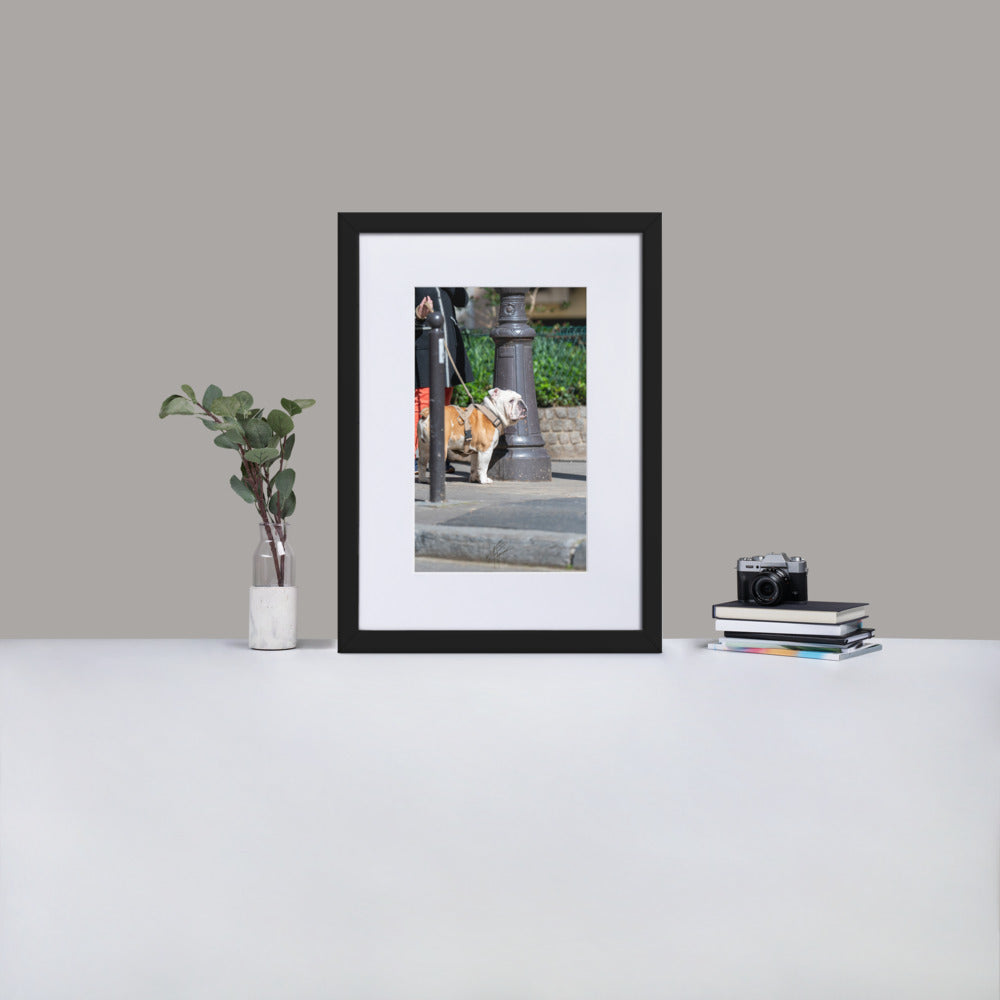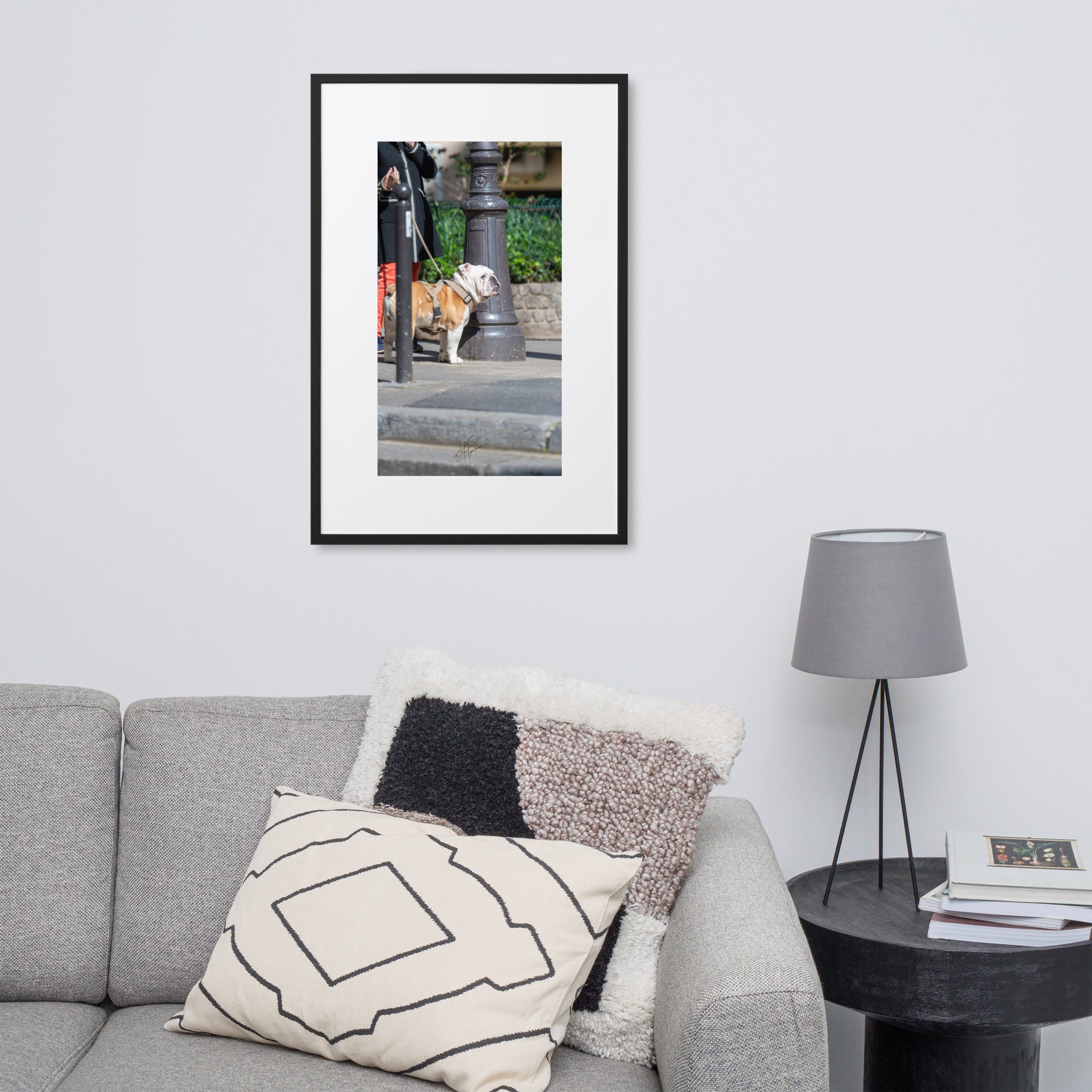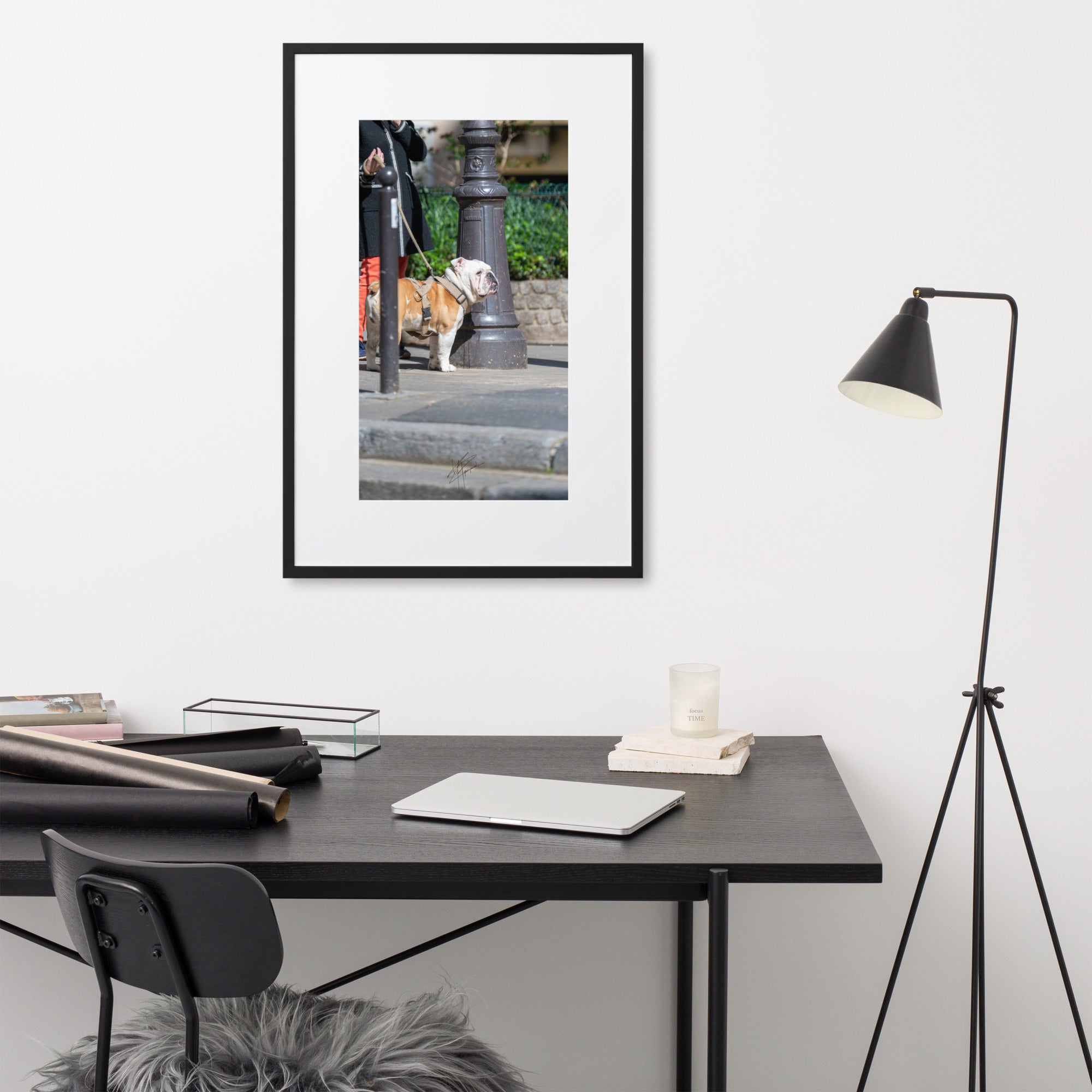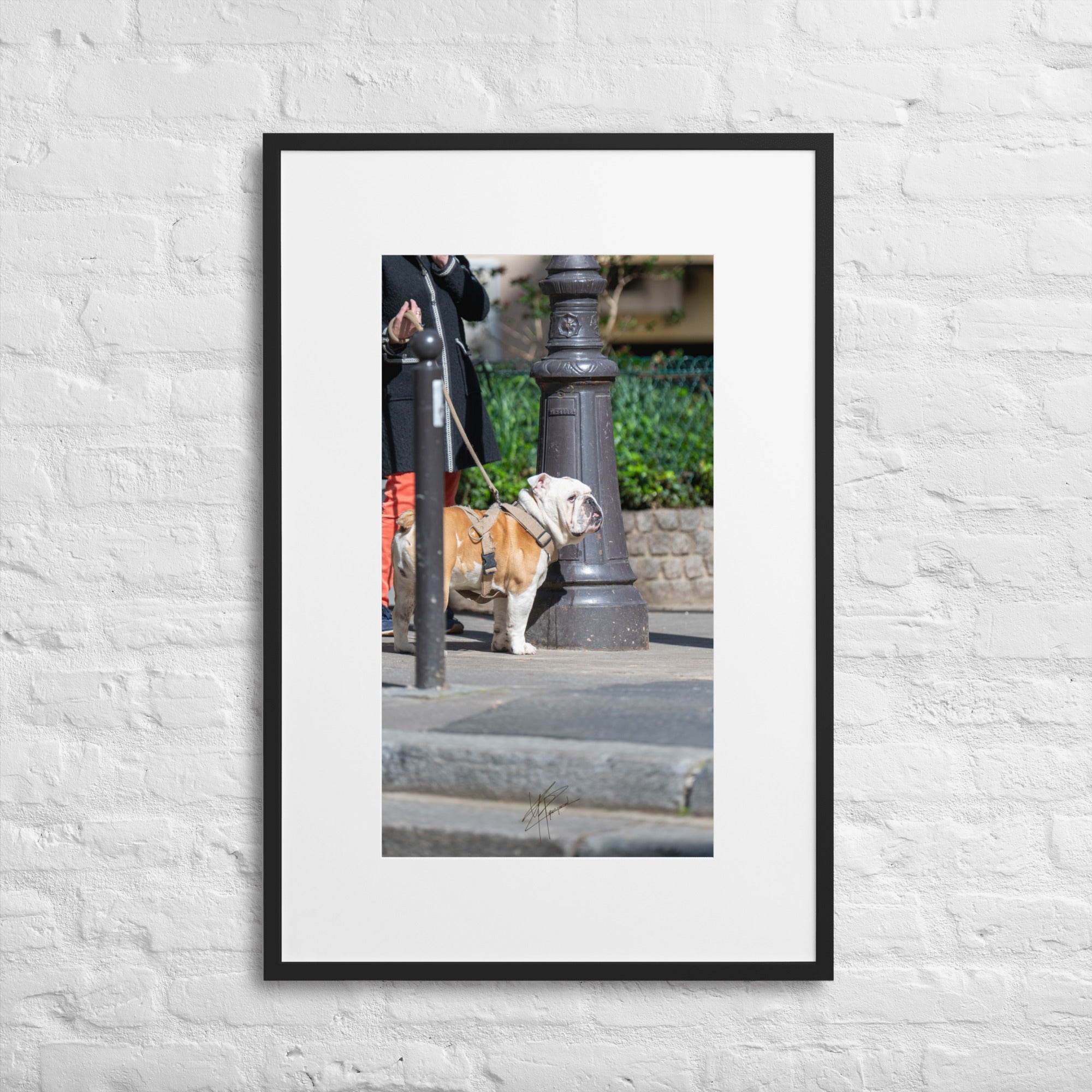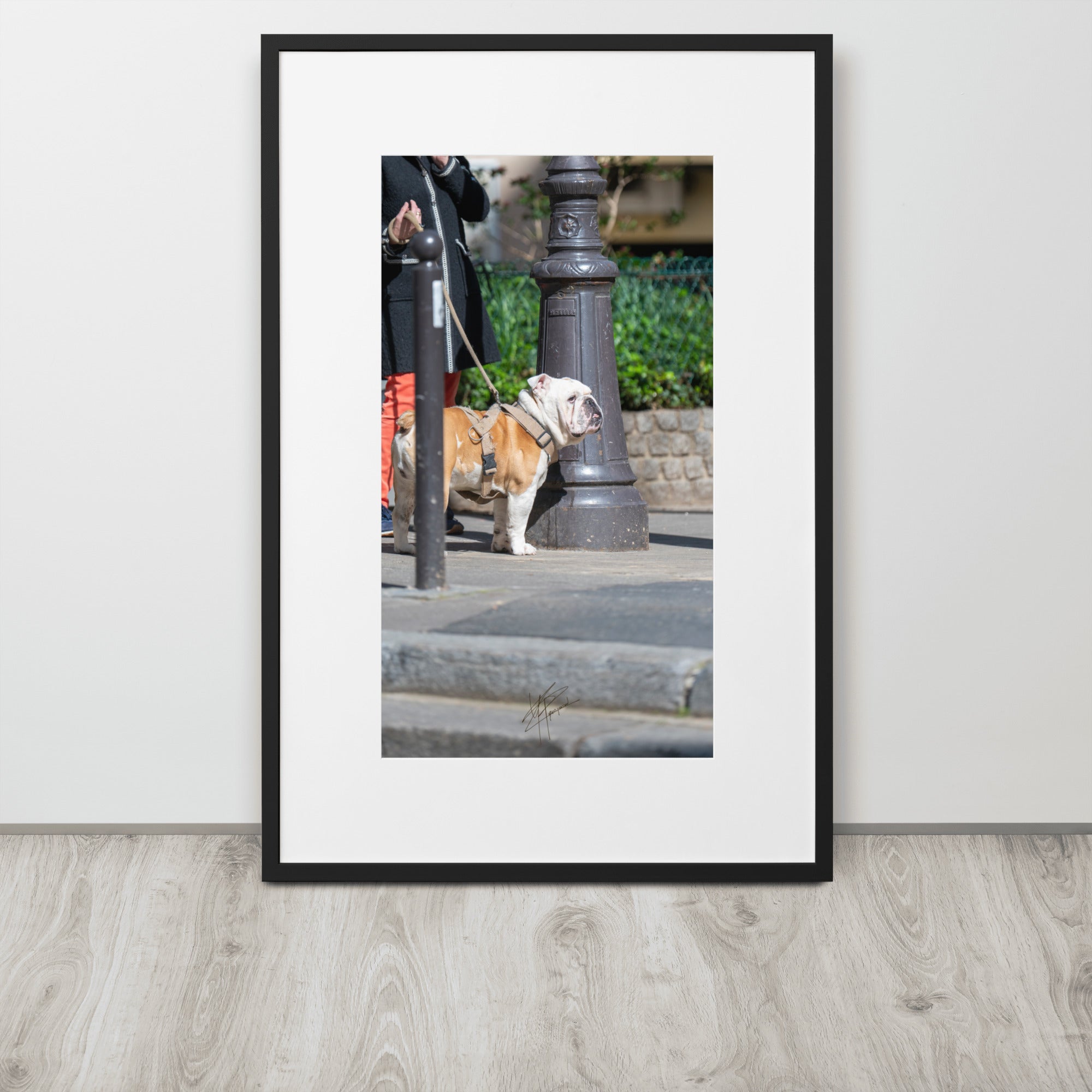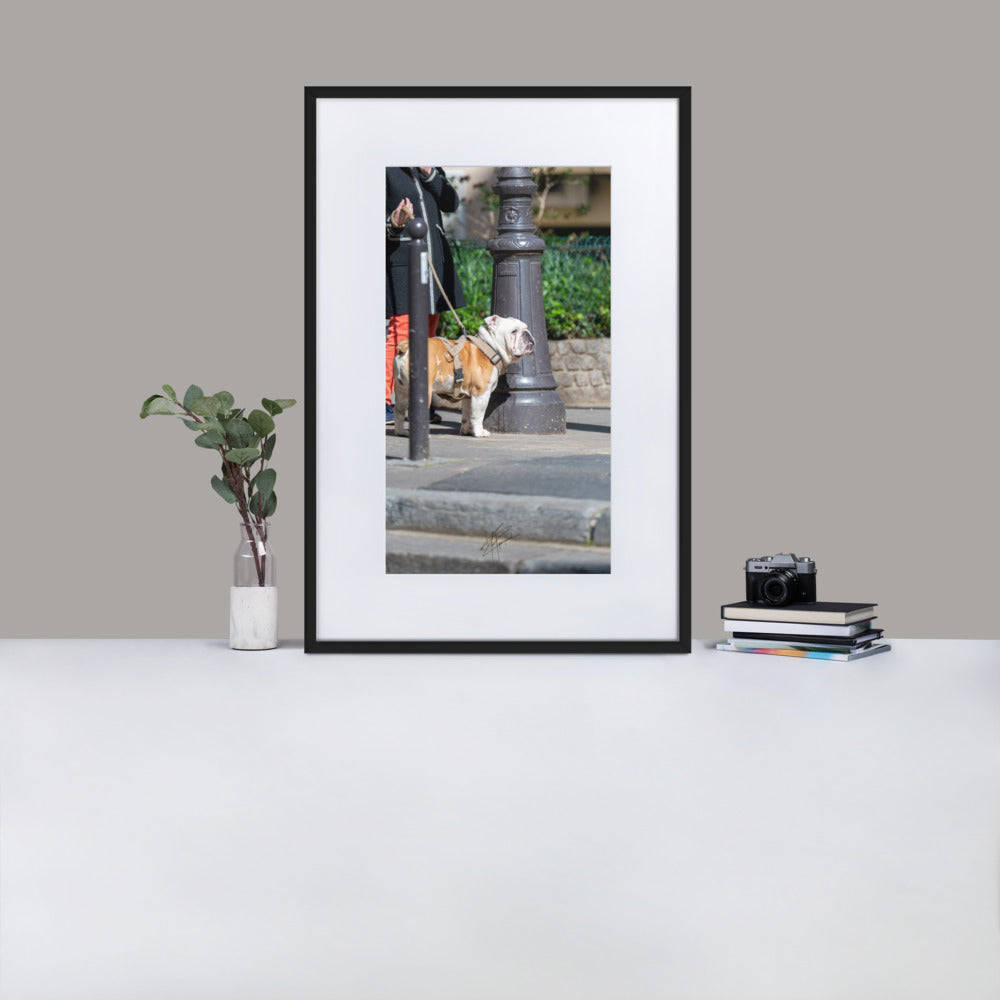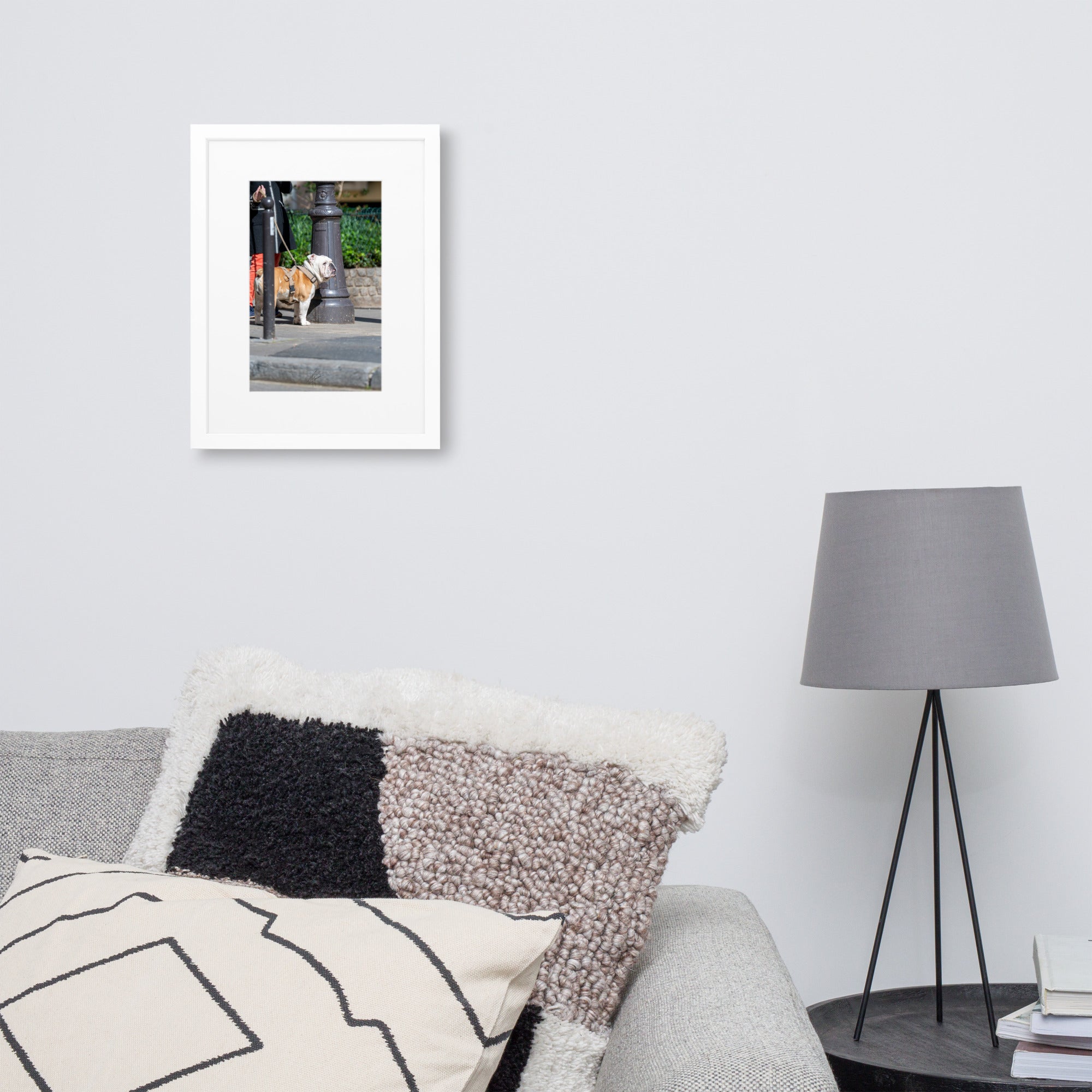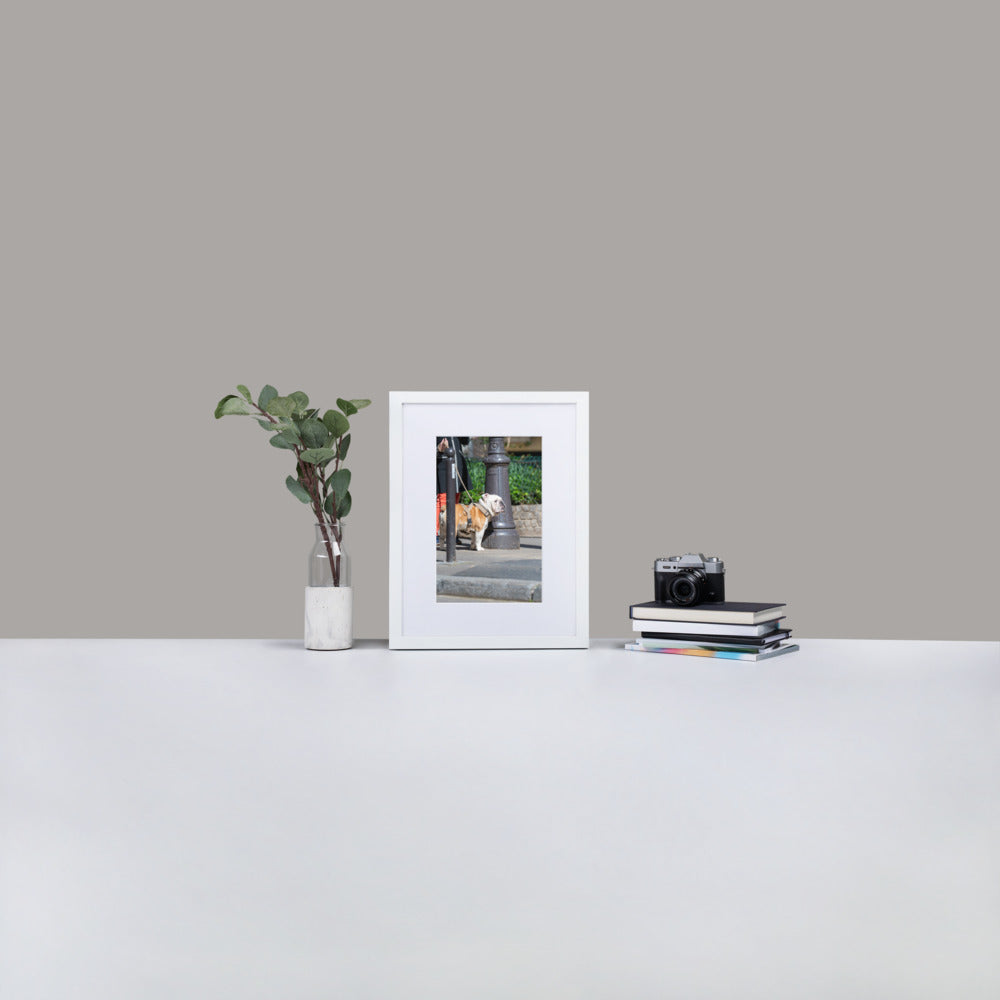 English Bulldog - Framed Poster
English Bulldog Framed Photo Poster

Poster Description


Capture the sweetness and beauty of an English Bulldog on a walk with his owner with our charming framed poster titled "English Bulldog". This street photograph captures a bonding moment between the adorable English Bulldog and its owner, creating a warm and endearing scene.


Sophisticated Aesthetics


Add a touch of elegance to any room by hanging this smooth white panel framed poster. The timeless beauty of the English Bulldog, captured in this quality photograph, will add a sophisticated note to your interior decoration.


Management

Paper Thickness


The paper used is 10.3 mil thick, ensuring a strong and durable texture to preserve this quality work of art.


Paper Weight


With a weight of 189 gsm, the quality matte paper ensures faithful reproduction of photographic detail and vibrant colours.


Ayous Wood Frame


This poster is framed in an ayous wood frame, providing a tasteful presentation and showcasing the photograph of the English Bulldog.


Protection and Hanging

Acrylic Front Protection


To preserve this treasured photograph, an acrylic front cover is included to protect it from scratches and debris, while maintaining a clear view of the image.


Matte White Cardboard


A matte white card is used to showcase the photograph and provide a neat and professional presentation.


Hanging Hardware Included


Hanging hardware is included, allowing you to quickly and easily display your framed poster upon receipt.


Add Character to Your Interior


Add a touch of charm and tenderness to your interior with this "English Bulldog" framed poster. Let this moving scene brighten up your living space and witness the unconditional love between man and his canine best friend.

Delivery 4-8 days in secure packaging. Each poster purchase contributes to the planting of 10 trees, thanks to your support.
Each poster we offer is designed in an original and exclusive way by our talented artists. You won't find them on any other site.
We are committed to providing you with the highest quality posters , designed with passion and dedication. Every poster you buy from us is created to arouse admiration and satisfaction.
Click to discover our presentation video. Youtube.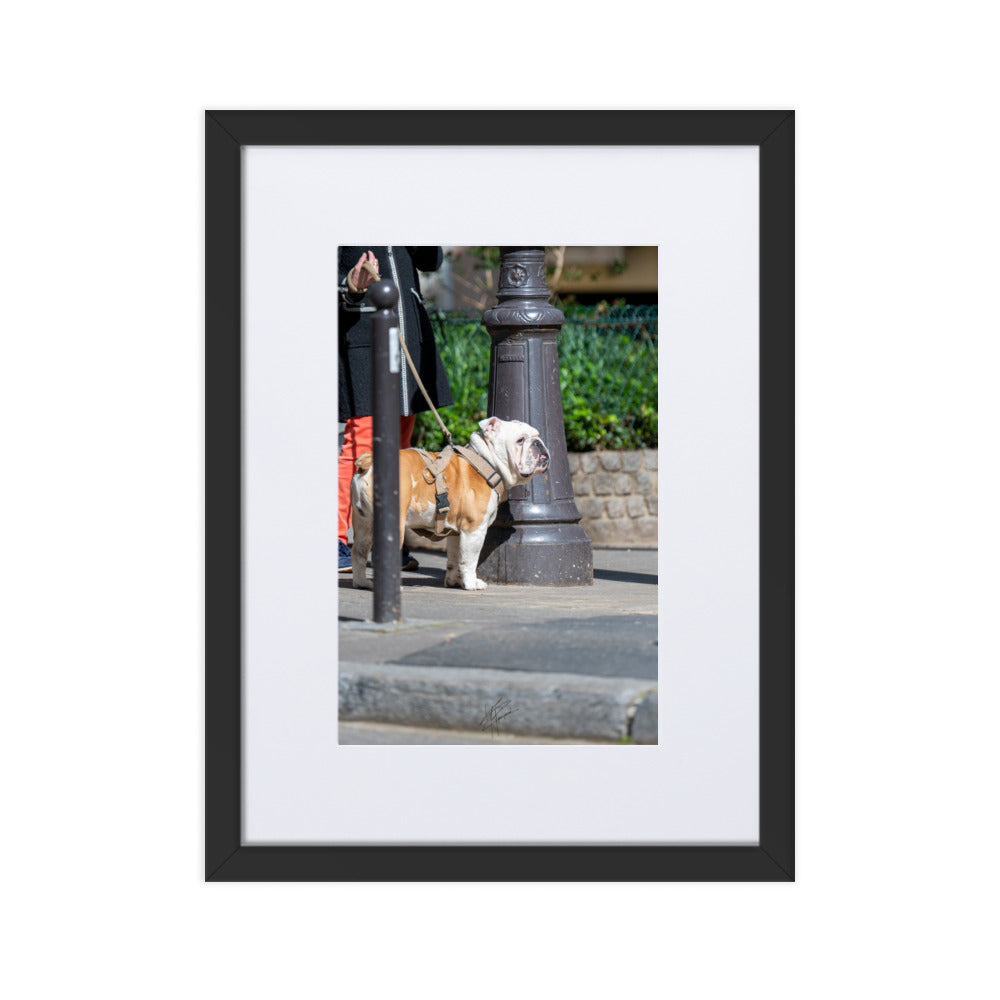 Bring style to your walls with my unique
wall posters