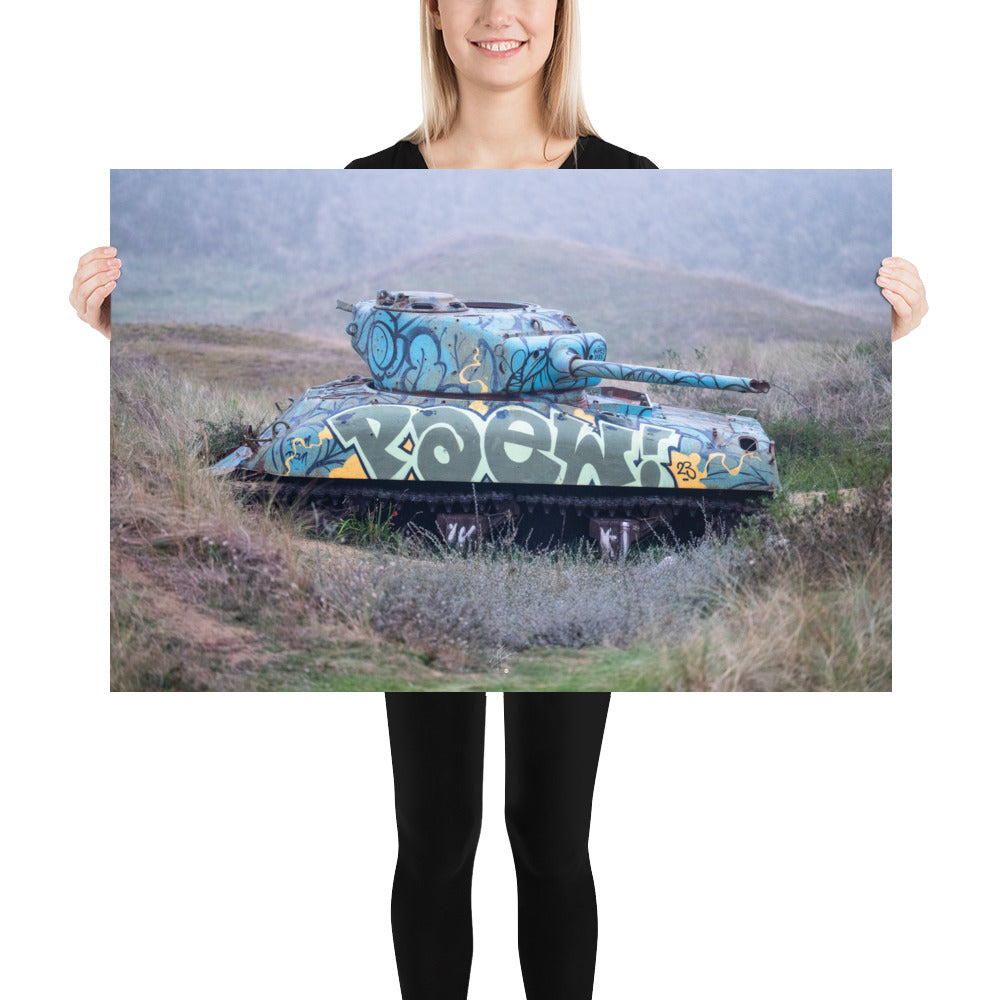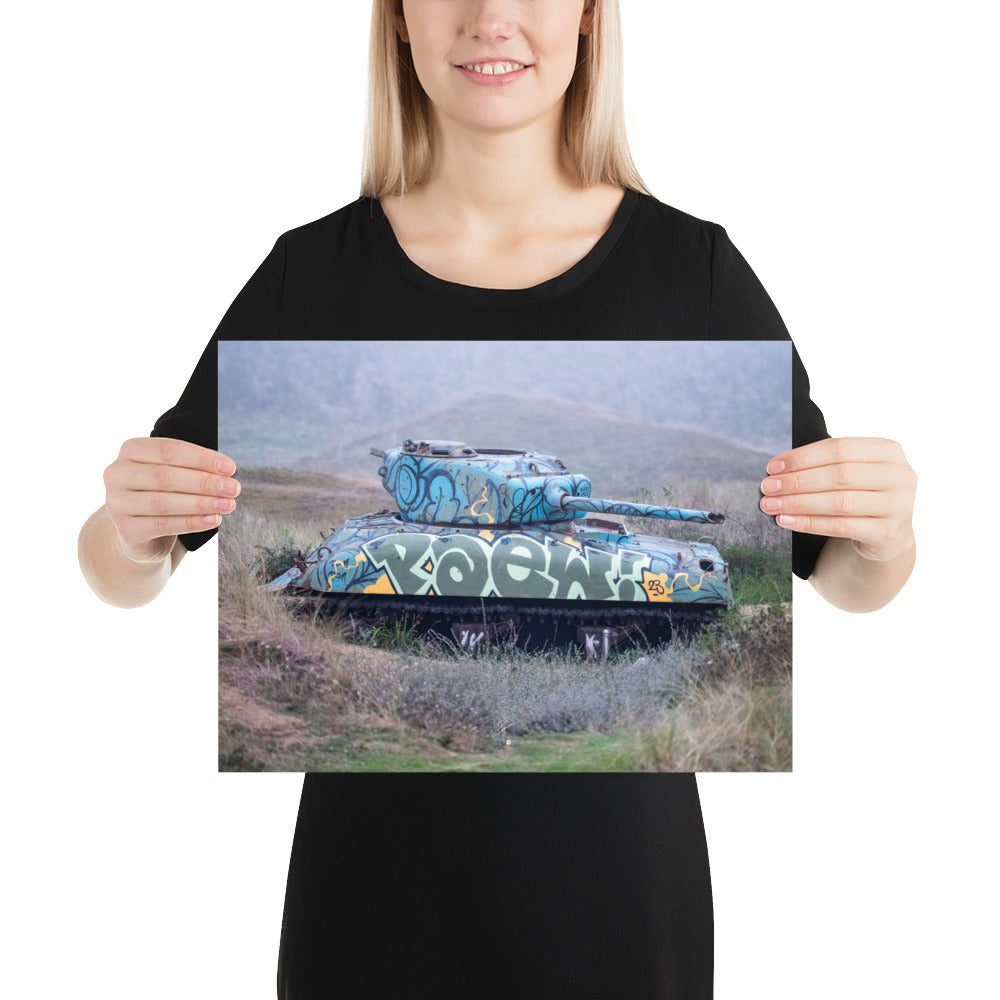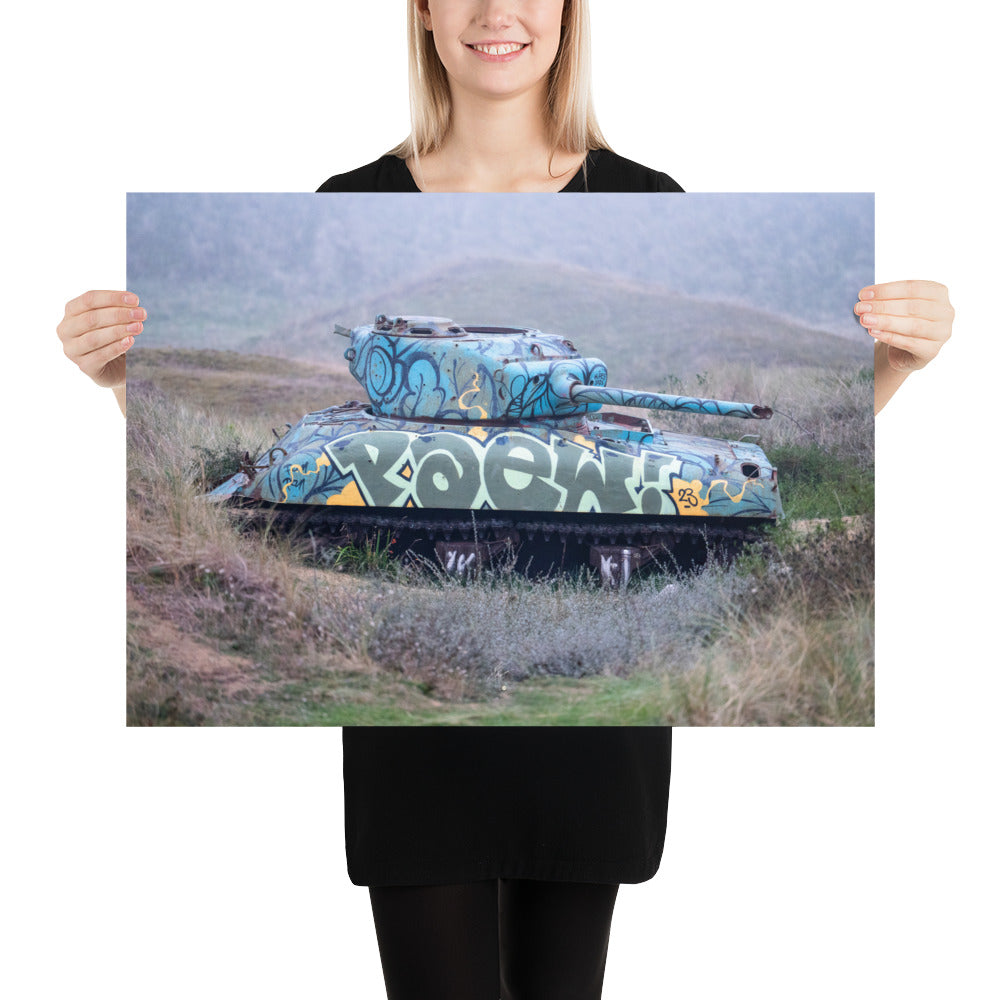 Char Sherman - Poster
Poster Photographique 'Char Sherman' - Vestige du Temps de Guerre

Description du Poster 'Char Sherman'

Plongez dans le passé avec cette photographie poignante d'un char Sherman, oublié parmi les dunes, témoin silencieux des batailles d'antan. Comme figé dans le temps, ce vestige évoque la puissance, la bravoure, mais aussi les ravages de la guerre.

Impression de Haute Qualité

Nos affiches sont produites avec les standards les plus exigeants, garantissant des couleurs vives, une clarté d'image irréprochable et une résistance exceptionnelle.

Spécifications Techniques du Papier



Épaisseur: 10,3 mil


Poids: 189 g/m²


Opacité: 94%



Adapté à Tout Espace Intérieur

Ce poster 'Char Sherman' est plus qu'une simple décoration : c'est une fenêtre sur l'histoire. Il apportera caractère et élégance à n'importe quel espace, que ce soit un salon, une chambre ou un bureau.

Garantie d'Authenticité

Chaque photographie est accompagnée de la signature de son auteur, attestant de son authenticité et de sa qualité unique.
Delivery 4-8 days in secure packaging. Each poster purchase contributes to the planting of 10 trees, thanks to your support.
Each poster we offer is designed in an original and exclusive way by our talented artists. You won't find them on any other site.
We are committed to providing you with the highest quality posters , designed with passion and dedication. Every poster you buy from us is created to arouse admiration and satisfaction.
Click to discover our presentation video. Youtube.
Bring style to your walls with my unique
wall posters