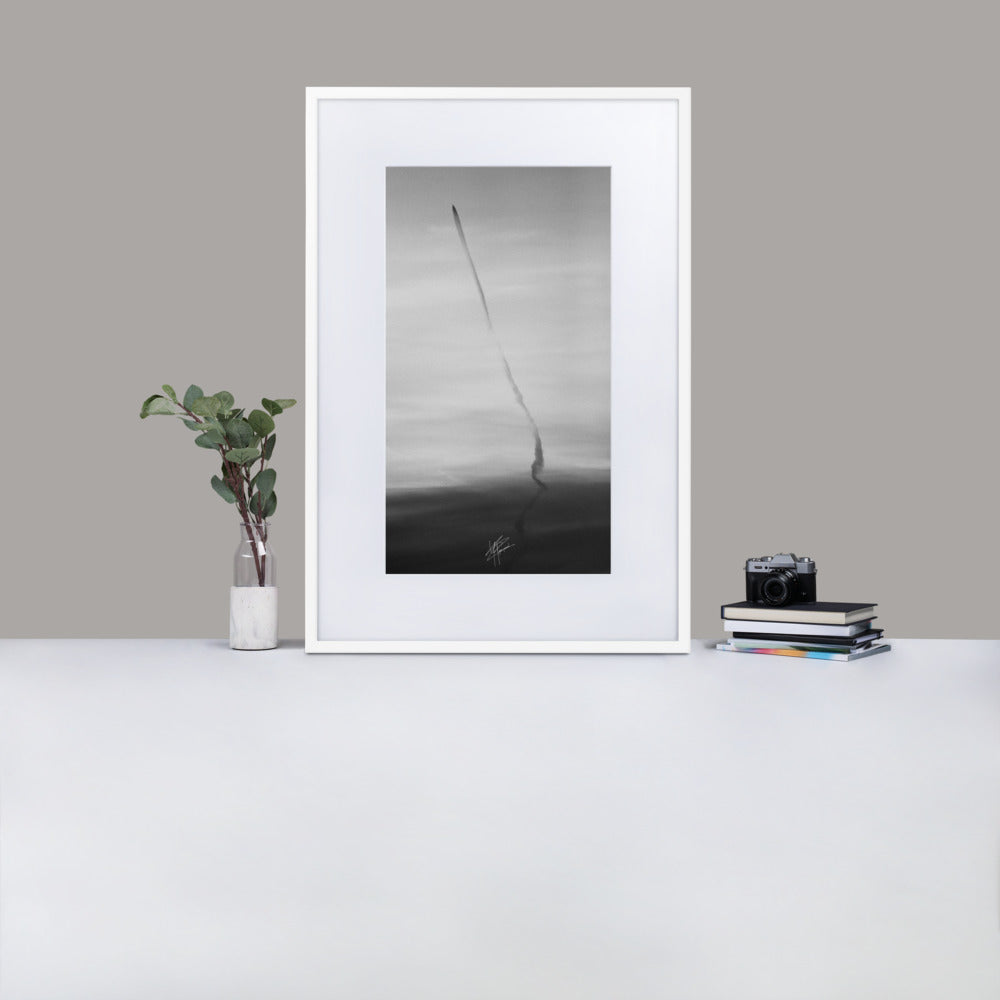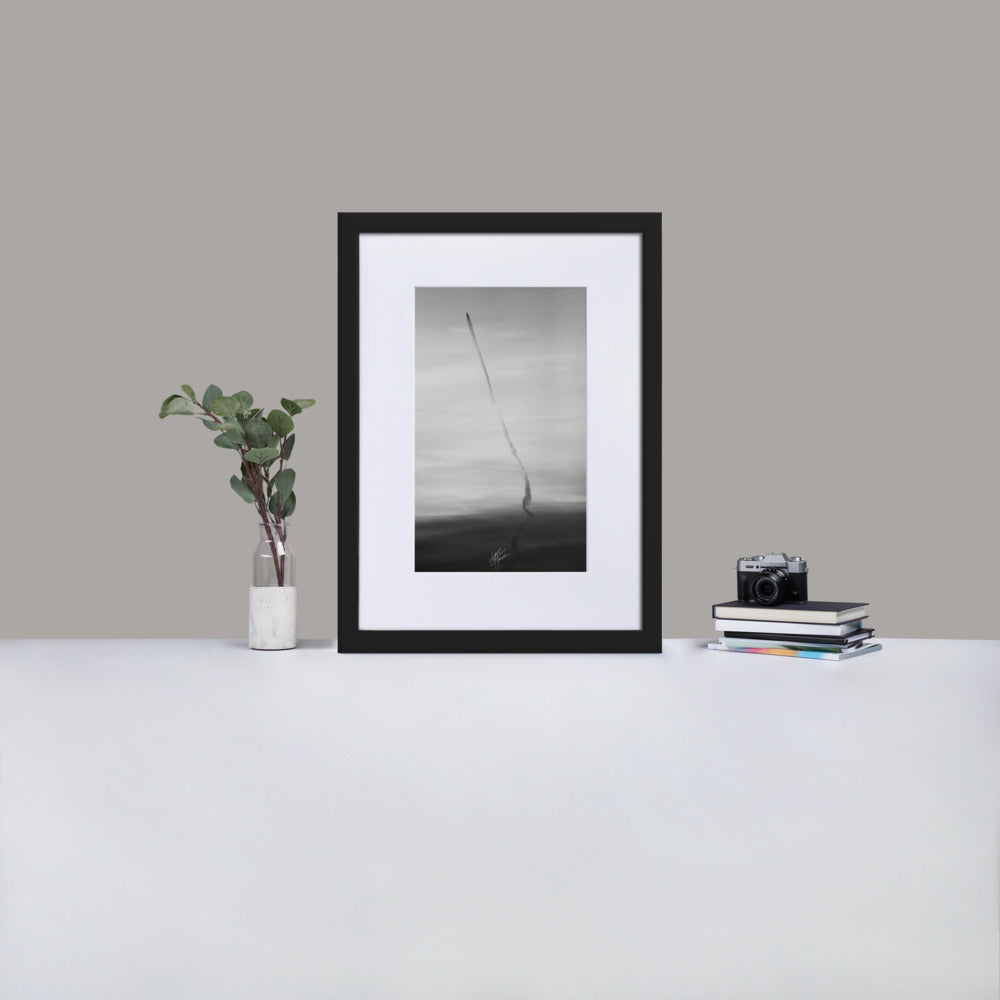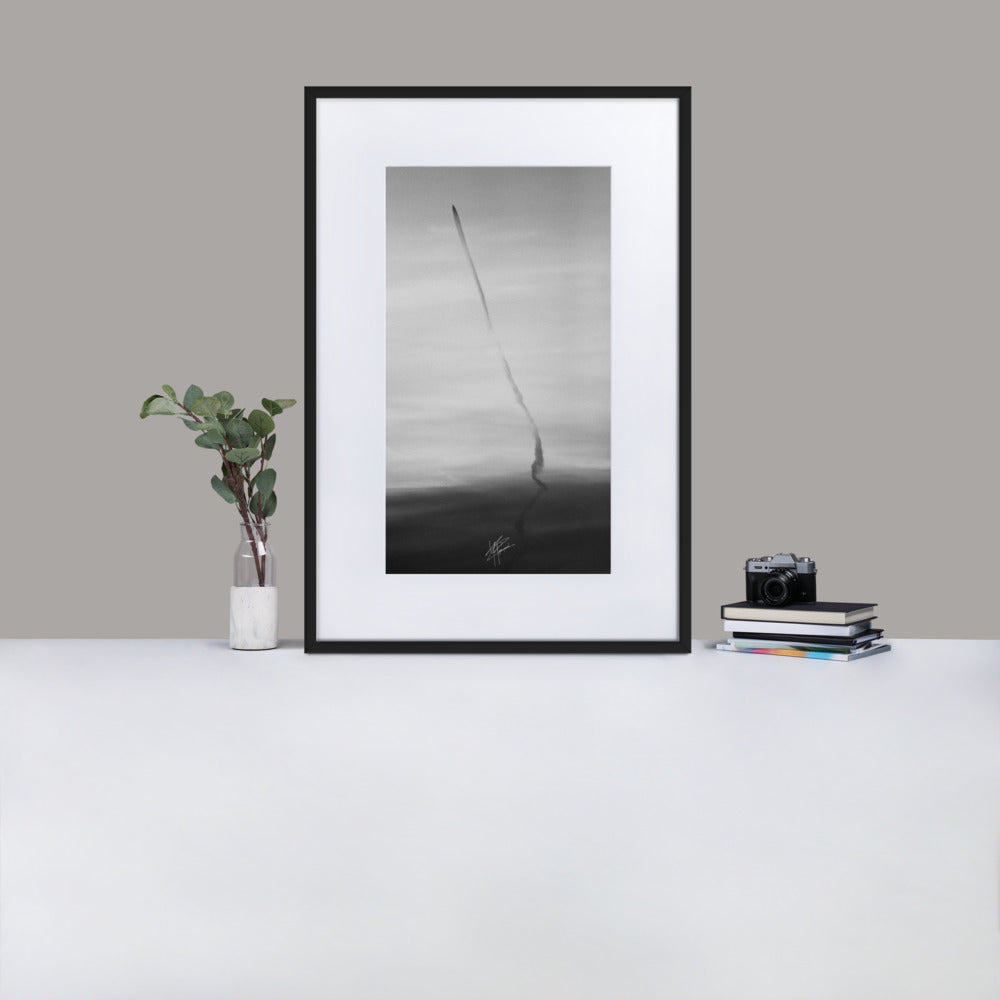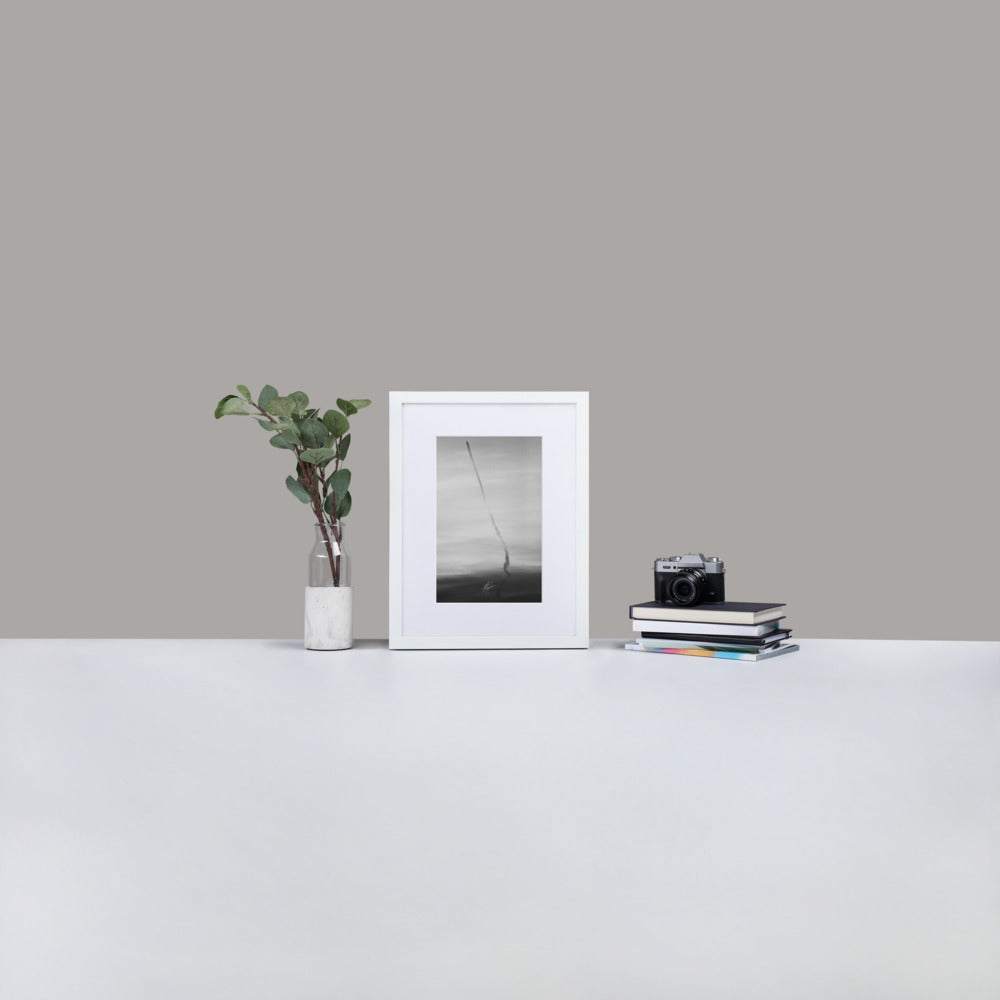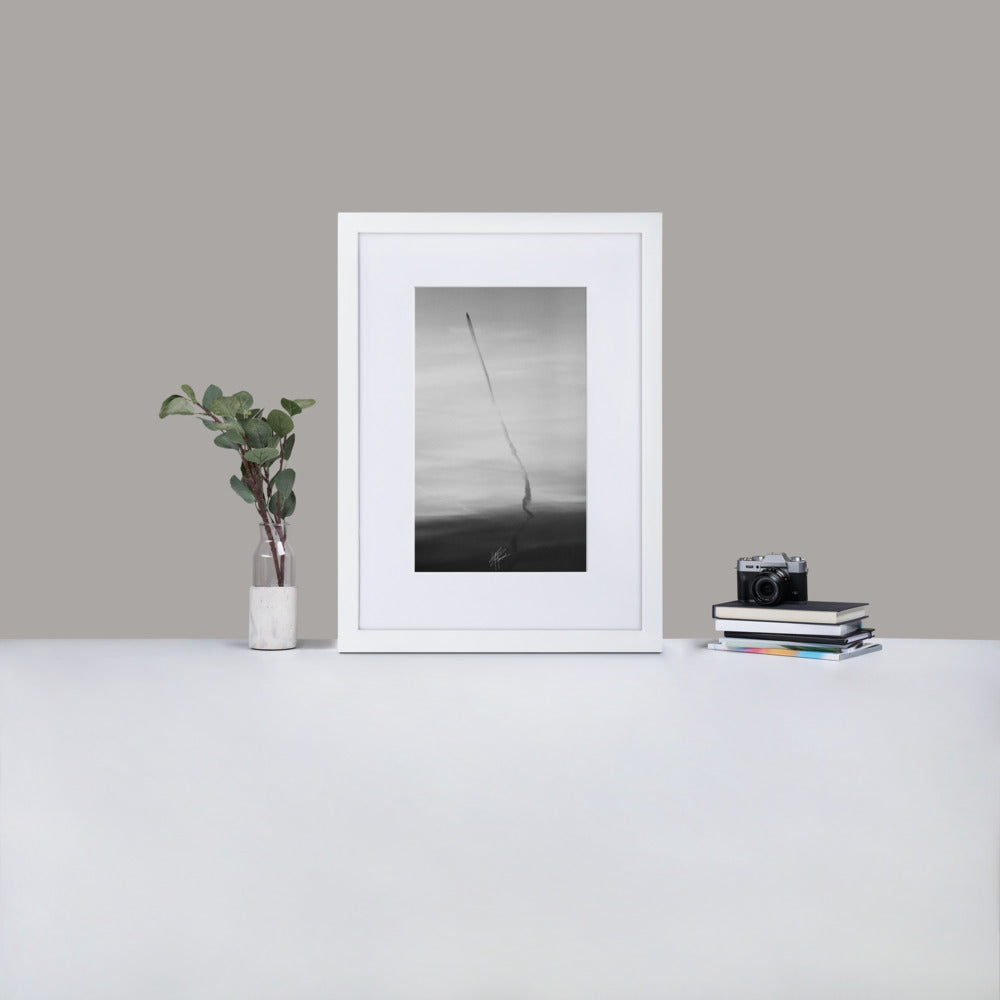 Takeoff - Framed Poster
Framed Photograph Poster "Take off"

Poster Description


Discover the elegance and artistry in the sky with our captivating framed poster entitled "Takeoff". This black and white photograph shows a sky dotted with traces left by planes, forming a long black line that extends from the bottom to the top of the image, thus drawing a mysterious path in the airspace.


Sophisticated Aesthetics


The sophisticated look of this black and white photograph adds an artistic and contemporary feel to any room, catching the eye and causing thought about the vastness and beauty of the sky.


Sizes Available


The "Takeoff" framed poster is available in a standard format to easily adapt to your artistic and decorative needs.


Management

Paper Thickness


Printed on a high quality paper with a thickness of 10.3 mil, this piece of art is guaranteed to have a durable and resistant texture.


Paper Weight


The 189 gsm matte paper offers faithful reproduction of photograph detail and striking contrast, ensuring museum quality.


Ayous Wood Frame


This poster is framed in a smooth white ayous wood frame, providing a refined and clean presentation that showcases the photograph.


Protection and Hanging

Acrylic Front Protection


To protect this artwork, an acrylic front cover is included to preserve the photograph from scratches and debris, while providing visual clarity.


Matte White Cardboard


A matte white board is used to showcase the photograph and ensure a clean and neat presentation.


Hanging Hardware Included


Hanging hardware is included, making it easy to install and display your framed poster upon receipt.


Add Character to Your Interior


Add a touch of contemporary art and elegance to your interior with this "Take off" framed poster. Let this mesmerizing photograph capture your imagination and give your space a unique and inspiring character.

Delivery 4-8 days in secure packaging. Each poster purchase contributes to the planting of 10 trees, thanks to your support.
Each poster we offer is designed in an original and exclusive way by our talented artists. You won't find them on any other site.
We are committed to providing you with the highest quality posters , designed with passion and dedication. Every poster you buy from us is created to arouse admiration and satisfaction.
Click to discover our presentation video. Youtube.
Bring style to your walls with my unique
wall posters