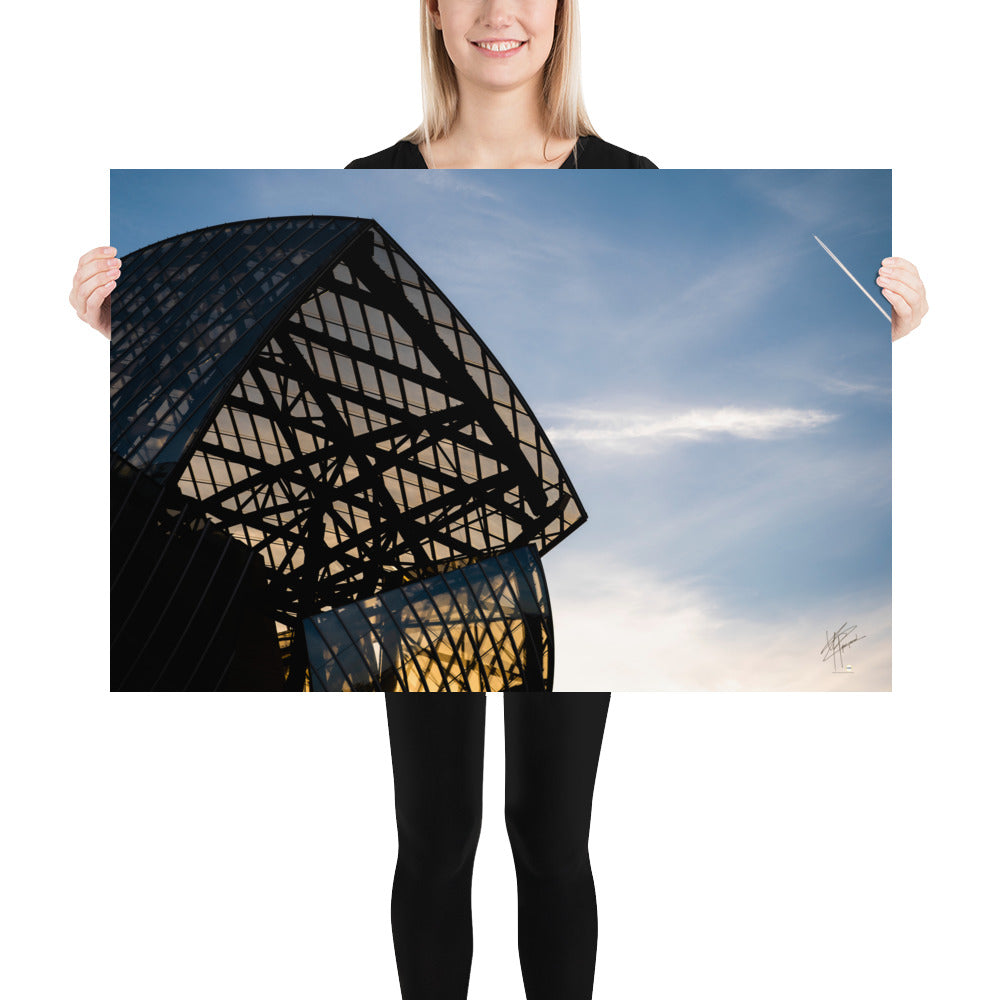 Louis Vuitton Foundation - Poster
Architectural Poster 'Louis Vuitton Foundation'

Stunning Capture of Modern Architecture

Admire the architectural grandeur of the emblematic building of the Louis Vuitton Foundation, enhanced by a brilliant blue sky. A representation that exalts the fusion of contemporary design with natural beauty.

Poster Features



Two formats to adapt to your needs: the standard 30x40cm or the majestic XXL 70x100cm format.


Printed on high quality matte paper, ensuring detail preservation and durability.



Refinement for Your Space

These artistic posters, of rare elegance, will bring a touch of sophistication to your interior, whether in your bedroom, office or living room. Work signed by the photographer for an authentic touch.

Poster Technical Specifications



A thick 10.3 mil paper, synonymous with robustness.


189gsm paper weight for crisp, accurate printing.


94% opacity, ensuring rich color and optimal rendering.


Delivery 4-8 days in secure packaging. Each poster purchase contributes to the planting of 10 trees, thanks to your support.
Each poster we offer is designed in an original and exclusive way by our talented artists. You won't find them on any other site.
We are committed to providing you with the highest quality posters , designed with passion and dedication. Every poster you buy from us is created to arouse admiration and satisfaction.
Click to discover our presentation video. Youtube.
Bring style to your walls with my unique
wall posters