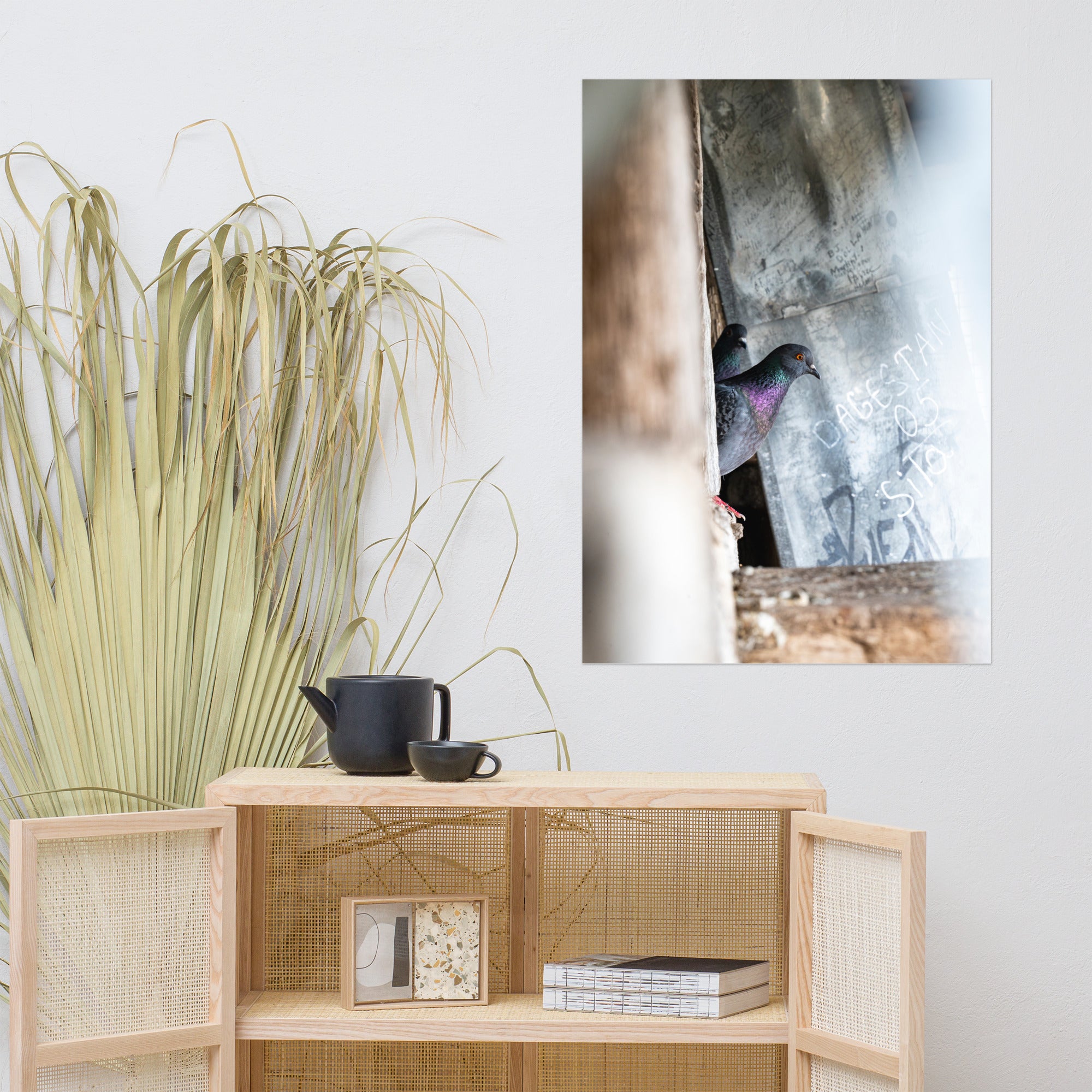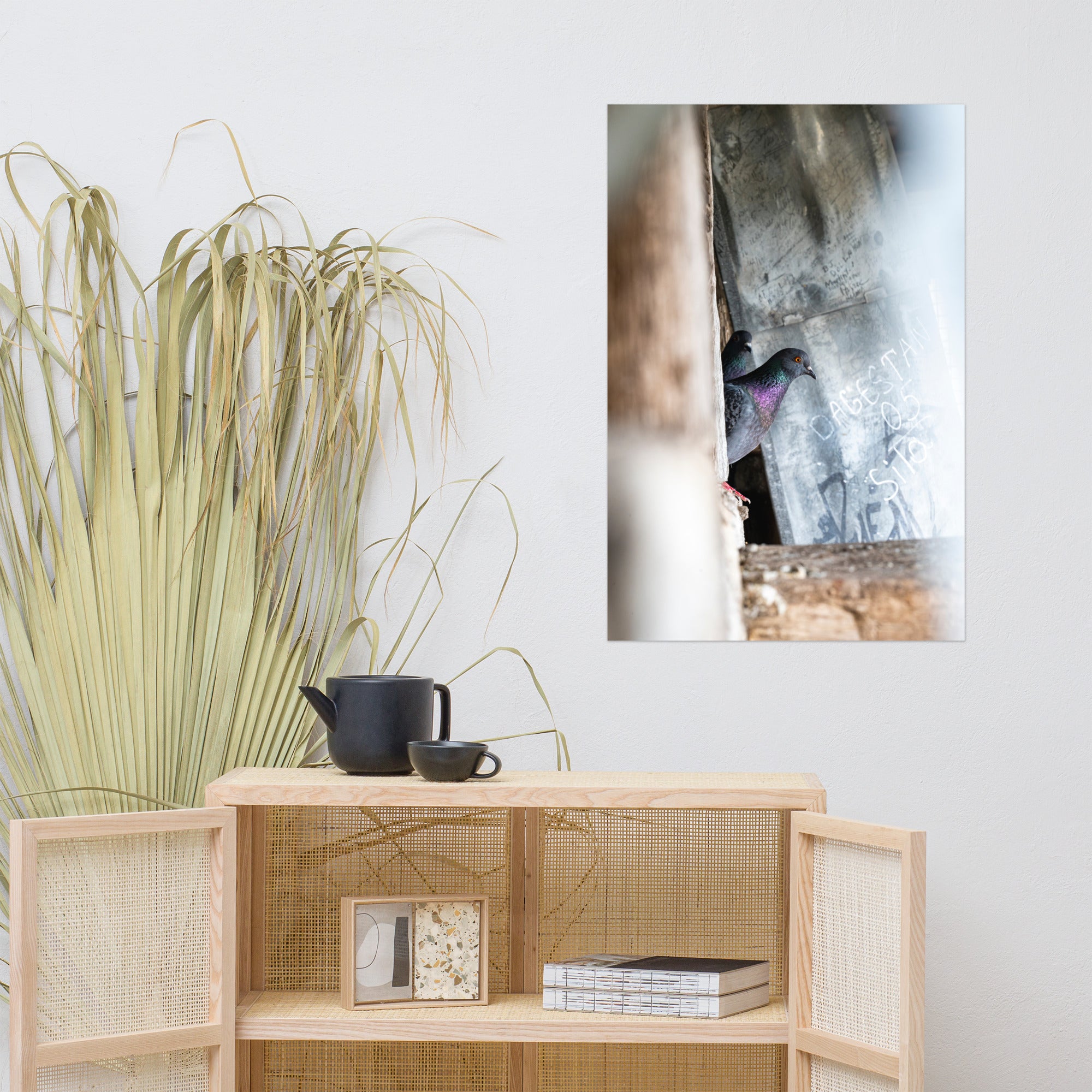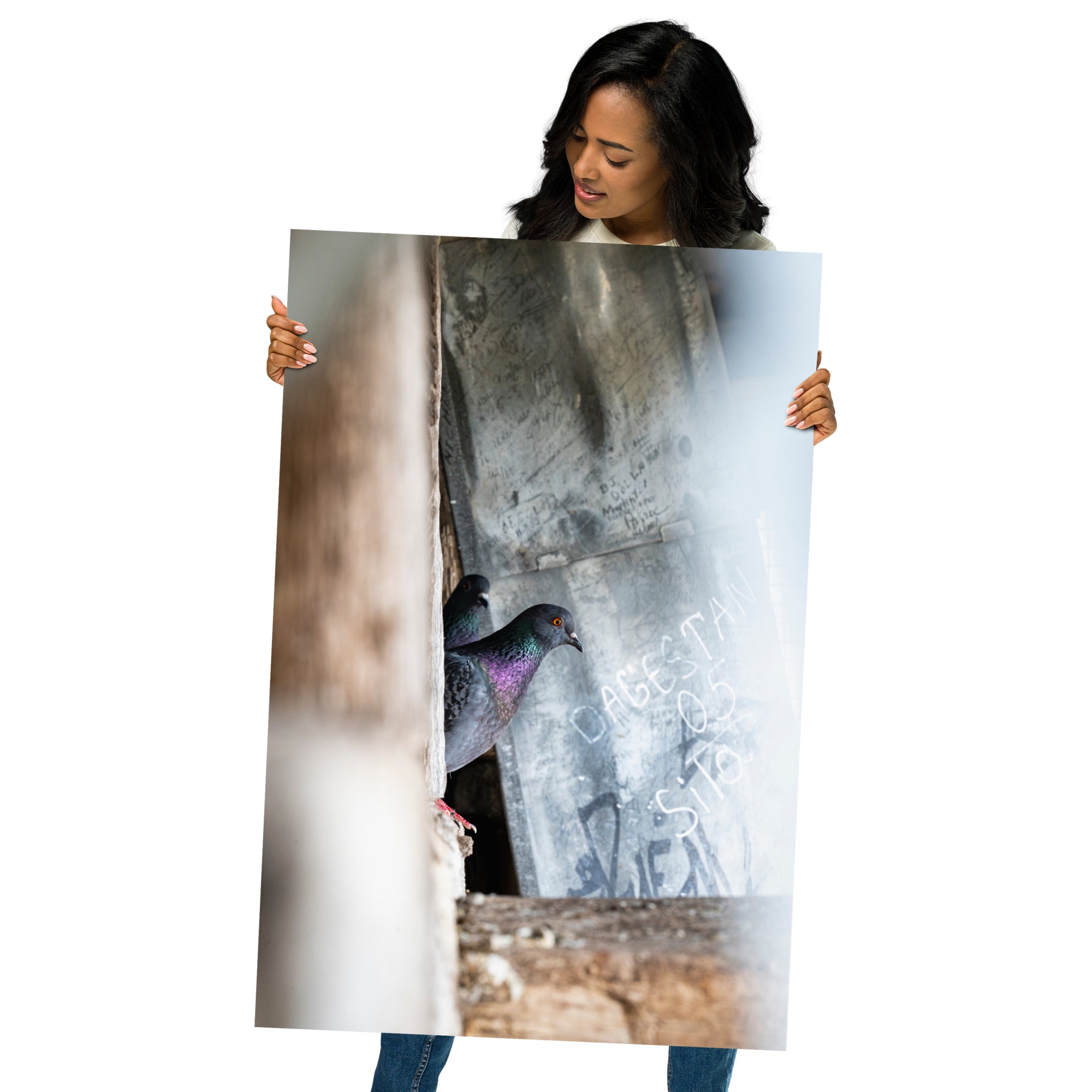 The Carrier Pigeon - Poster
Poster The Carrier Pigeon | Captivating photograph of a pigeon in a steeple

Discover our The Carrier Pigeon poster, a captivating photograph that showcases the beauty and grace of this iconic bird. This image emphasizes the piercing brown eye of the pigeon, which stands out with intensity, adding a touch of mystery to the whole.

This photograph was taken in a bell tower, providing a stark contrast between the ancient architecture and the intrigue of the pigeon's presence. The artistic composition highlights the natural grace of the bird, capturing its elegance.

Printed on museum-quality paper, this poster offers faithful reproduction of color and detail, showcasing the pigeon's unique expression and adding a note of natural beauty to your home decor.

Order now and receive your Le Pigeon Voyageur poster in 4-8 working days. Add a touch of elegance and mystery to your space with this captivating photograph.
Delivery 4-8 days in secure packaging. Each poster purchase contributes to the planting of 10 trees, thanks to your support.
Each poster we offer is designed in an original and exclusive way by our talented artists. You won't find them on any other site.
We are committed to providing you with the highest quality posters , designed with passion and dedication. Every poster you buy from us is created to arouse admiration and satisfaction.
Click to discover our presentation video. Youtube.
Bring style to your walls with my unique
wall posters