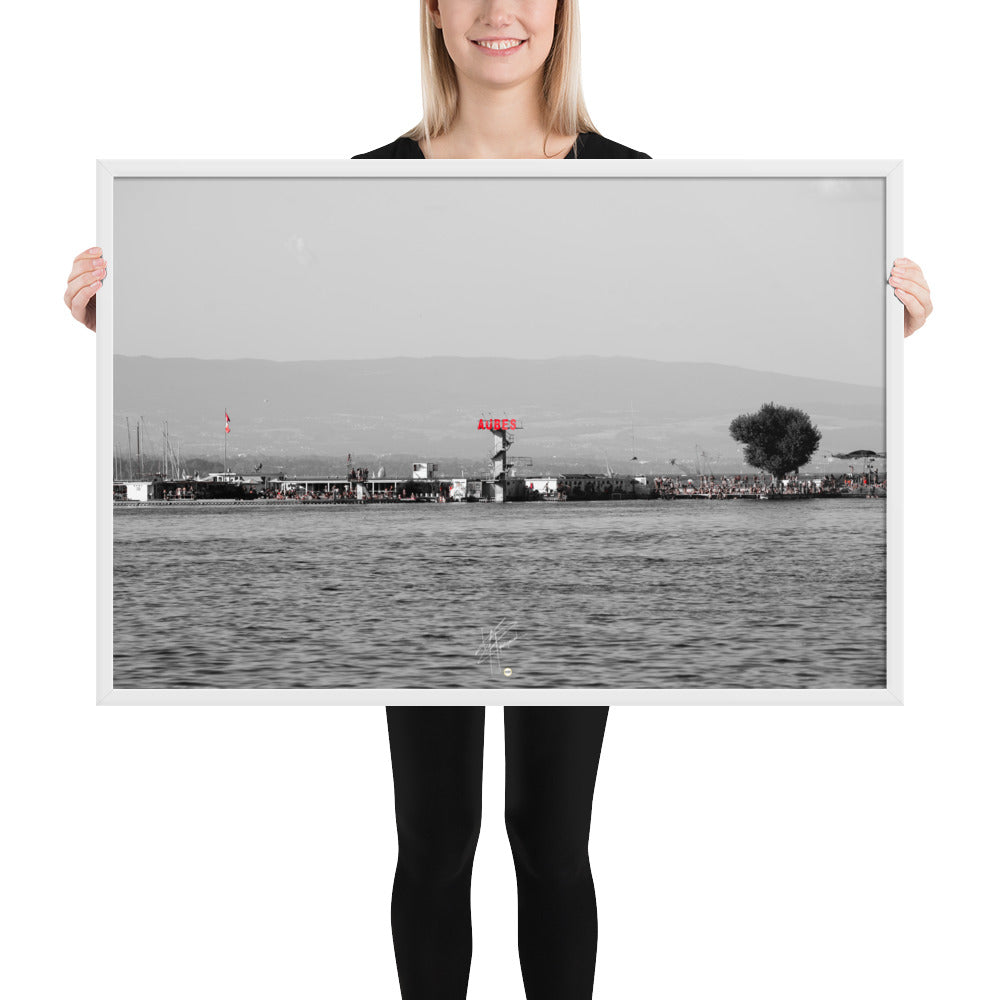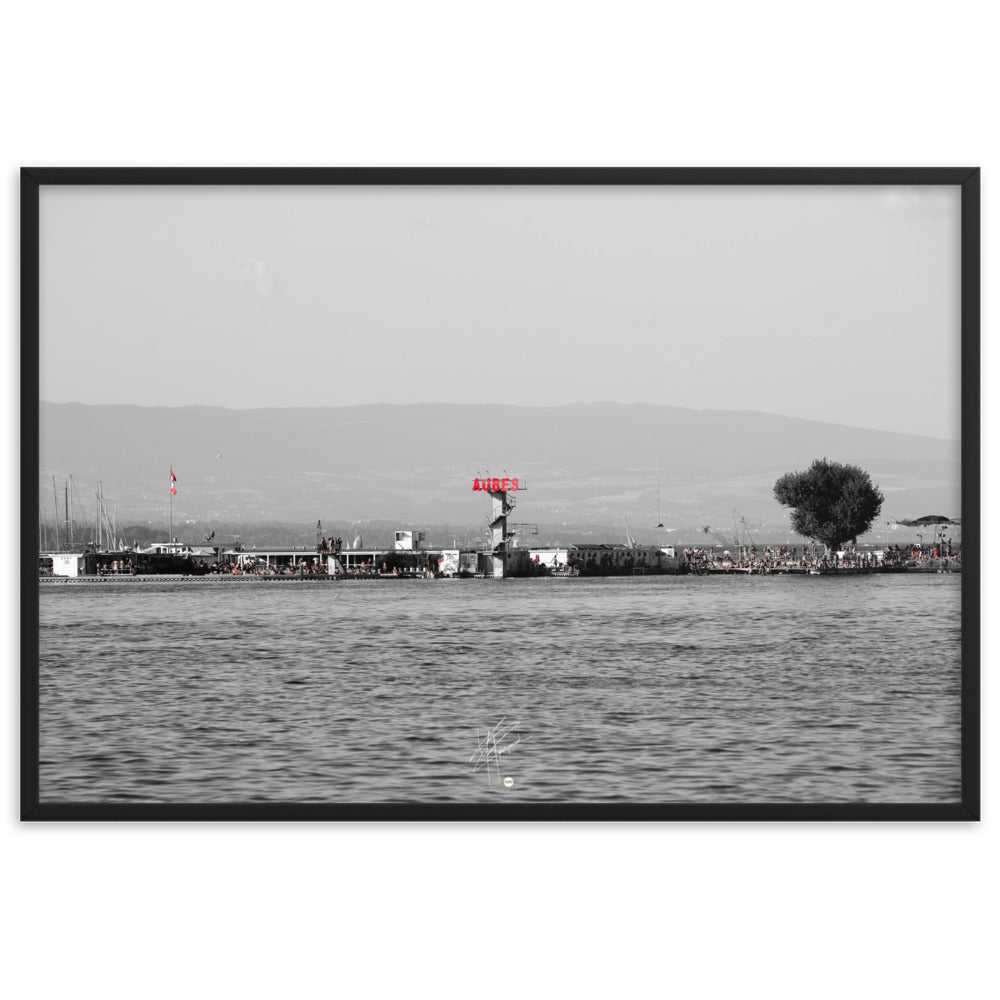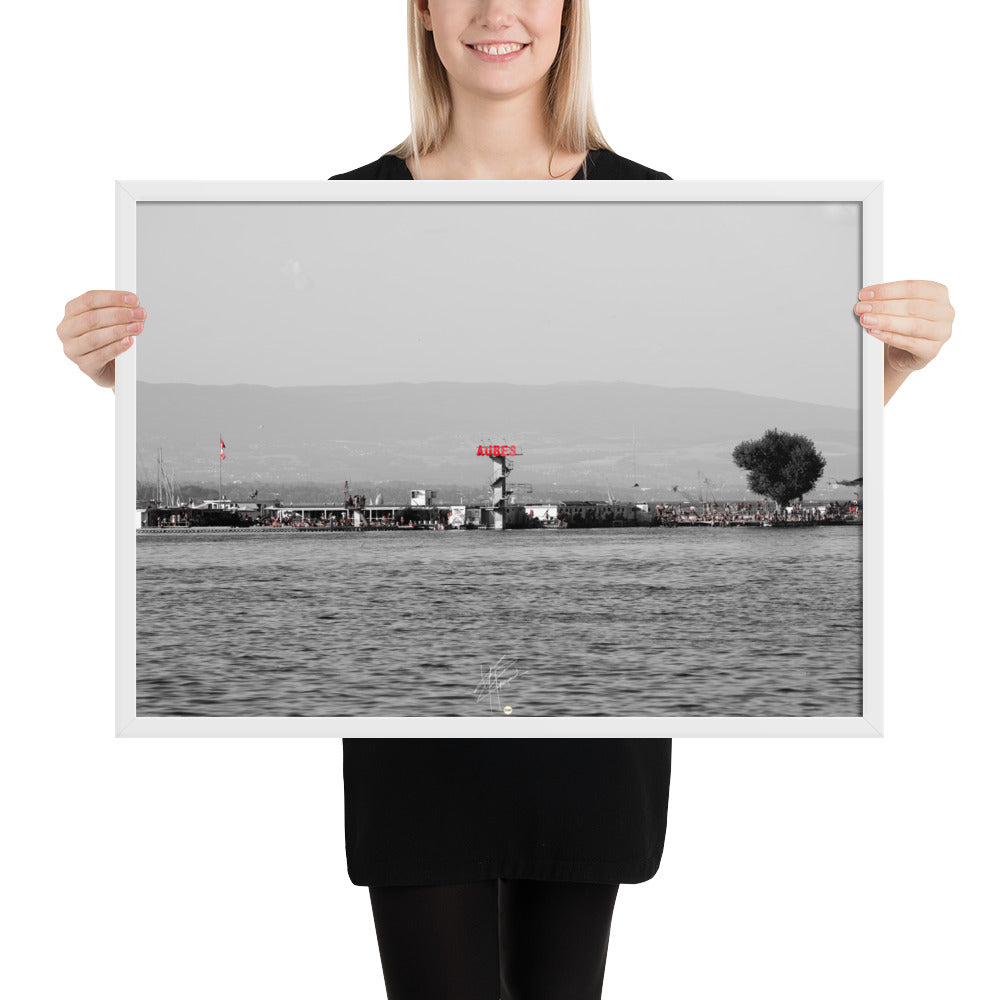 Les Aubes - Poster Encadré
Poster Encadré 'Les Aubes' – Immortalisant Les Aubes Musicales aux Bains des Pâquis

Charme Colorimétrique et Détails Subtils

Cette photographie unique utilise un traitement colorimétrique pour mettre en avant uniquement la couleur rouge, capturant ainsi les grandes lettres disposées en hauteur et les maillots de bain des personnes profitant des aubes musicales.

Panorama des Bains des Pâquis

Offrez-vous une vue panoramique captivante des Bains des Pâquis, célèbres pour leurs aubes musicales annuelles. Le format paysage intègre également une portion du lac Léman.

Options de Cadre et Style

Des cadres en chêne massif ou en aulne semi-dur, disponibles en noir et blanc, s'accordent parfaitement avec tout intérieur, ajoutant une touche d'élégance et de caractère.

Qualité de Musée

Avec un papier mat épais de 189 g/m², ces affiches offrent une qualité et une durabilité exceptionnelles.

Authenticité et Certification

Chaque photographie est signée par le photographe et certifiée par Pecpictureidf, assurant l'authenticité et la qualité de chaque œuvre.

Caractéristiques Techniques

Protection frontale en PVC pour une longévité accrue.
Matériel d'accrochage inclus pour une installation aisée.
Disponible dans des formats variés, du 21x30cm au XXL 61x91cm.
Delivery 4-8 days in secure packaging. Each poster purchase contributes to the planting of 10 trees, thanks to your support.
Each poster we offer is designed in an original and exclusive way by our talented artists. You won't find them on any other site.
We are committed to providing you with the highest quality posters , designed with passion and dedication. Every poster you buy from us is created to arouse admiration and satisfaction.
Click to discover our presentation video. Youtube.
Bring style to your walls with my unique
wall posters