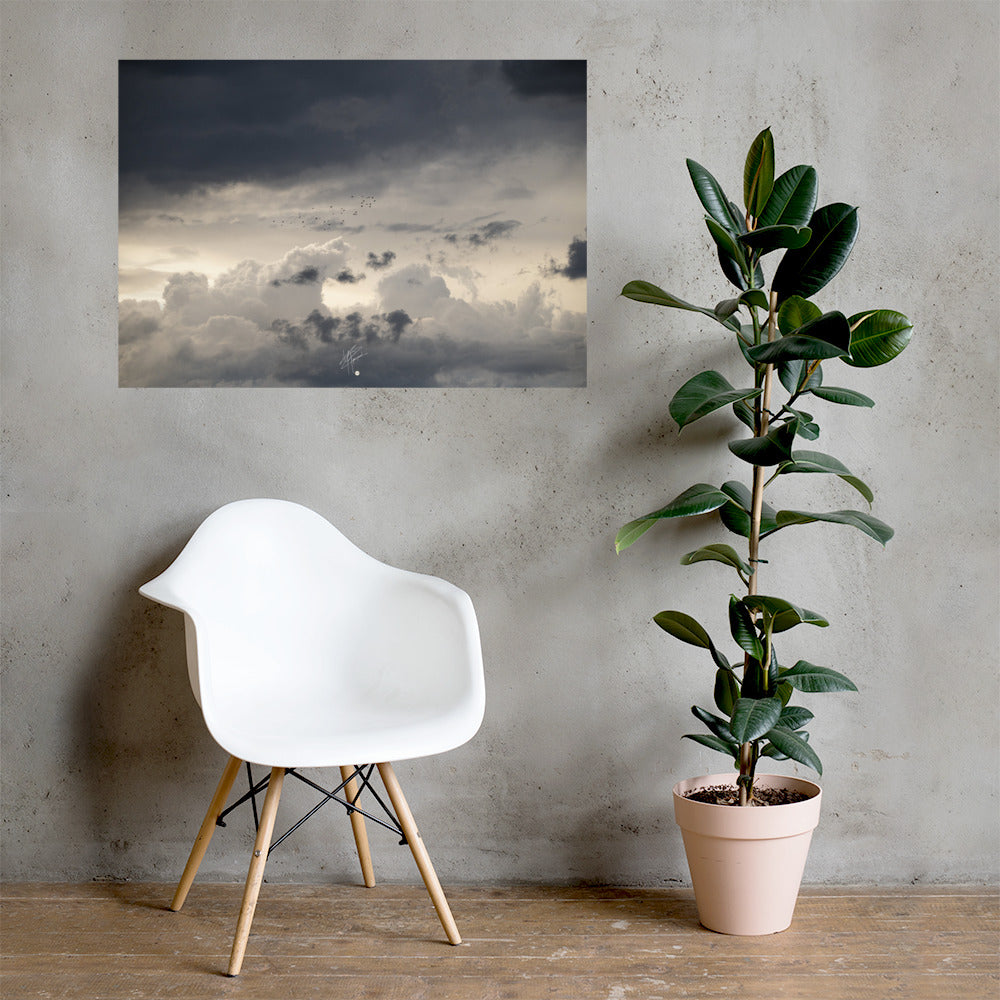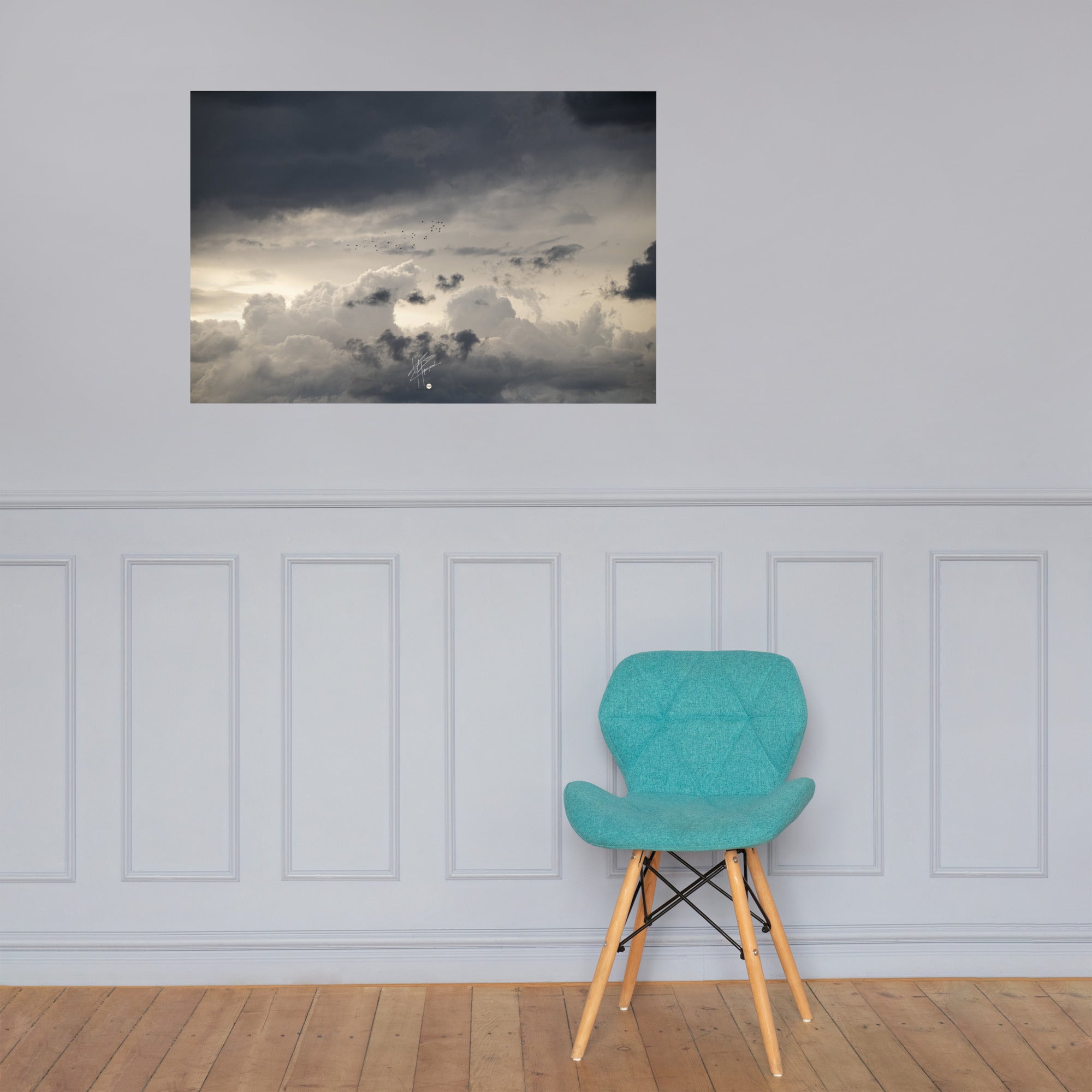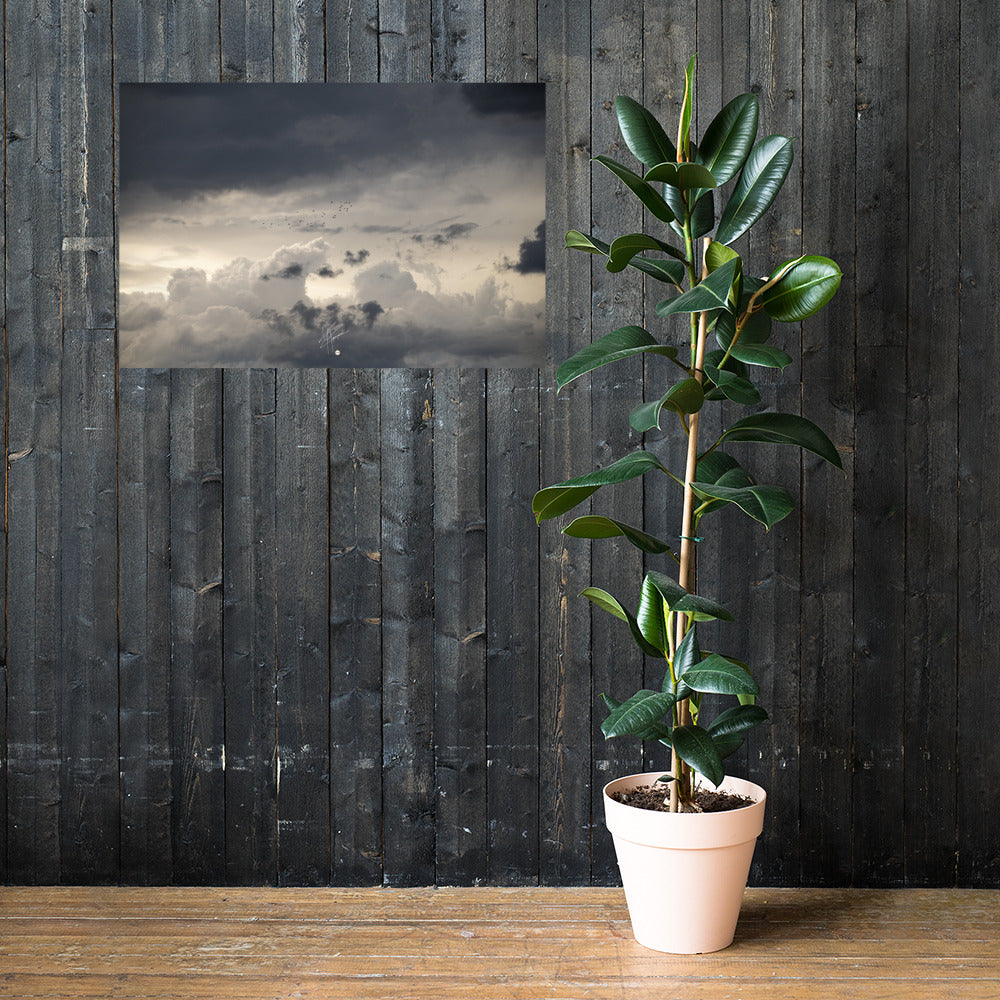 Observe the magic in the sky - Poster
'Observe the Magic in the Sky' Poster: A Celestial Journey

Heaven Like Never Seen Before

Immerse yourself in a celestial scene that transcends reality. With 'Observe the Magic in the Sky', the sky is no longer just a blue expanse, but a magical canvas. The white and dark clouds evoke a story, an impending storm or an ethereal paradise, while being flown over by birds, adding to the depth of this captivating photograph.

An Ideal Complement to Your Space

Choose from a range of sizes, from the compact 21x30cm up to the impressive 70x100cm.
These posters illuminate both a bedroom and an office, instantly transforming the atmosphere.

Guarantee of Excellence and Authenticity

Each print is made on museum quality matte paper, 10.3 mil thick and 189 gsm weight, offering 94% opacity.
The seal of authenticity is assured by the signature of the photographer.

Our Clouds Poster invites you to observe the magic in the sky. This stunning photo depicts a sky filled with expressive and majestic clouds, creating a captivating mood. With its poetic allure, this poster is ideal for bringing a touch of magic to your wall decoration.

Printed on museum quality paper with high quality inks, our Clouds Poster offers unparalleled image reproduction and exceptional durability. Every detail is painstakingly captured, allowing you to appreciate the beauty of clouds in your home.

Order our Clouds Poster now and bring the beauty of clouds into your home.
Delivery 4-8 days in secure packaging. Each poster purchase contributes to the planting of 10 trees, thanks to your support.
Each poster we offer is designed in an original and exclusive way by our talented artists. You won't find them on any other site.
We are committed to providing you with the highest quality posters , designed with passion and dedication. Every poster you buy from us is created to arouse admiration and satisfaction.
Click to discover our presentation video. Youtube.
Bring style to your walls with my unique
wall posters