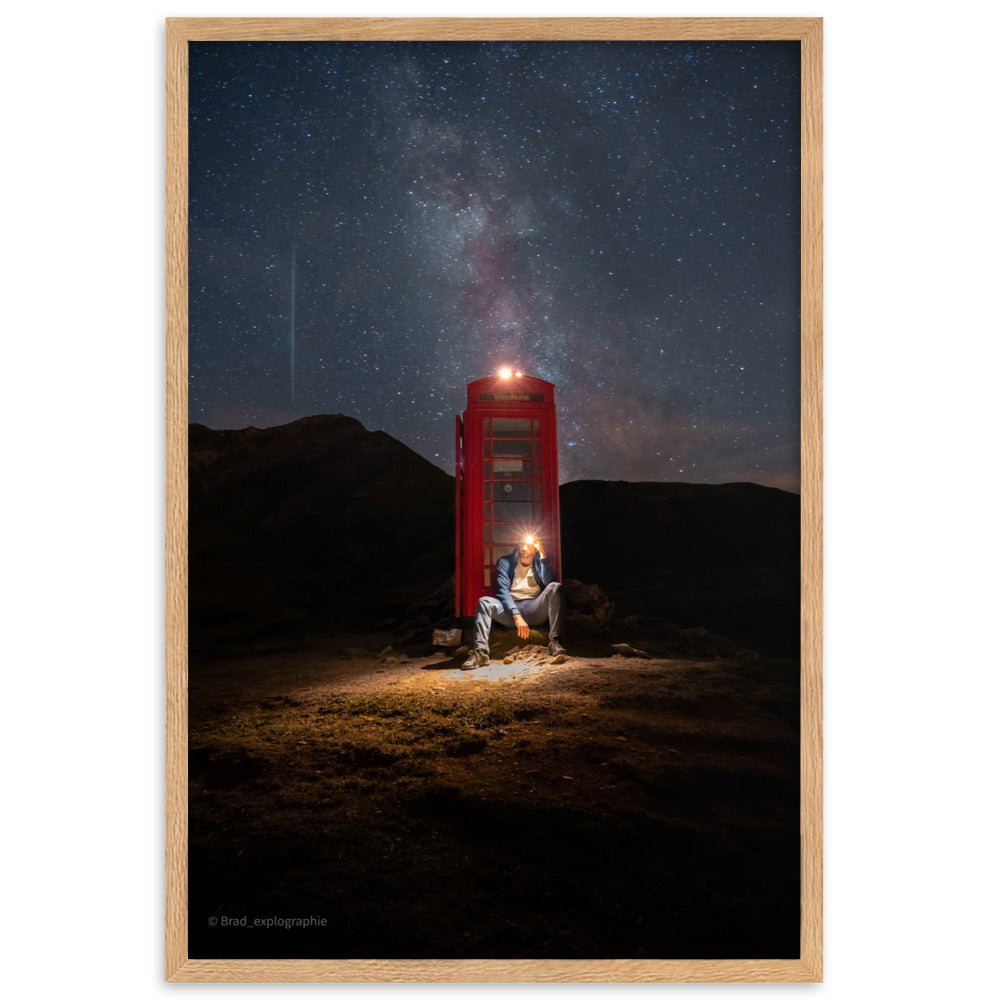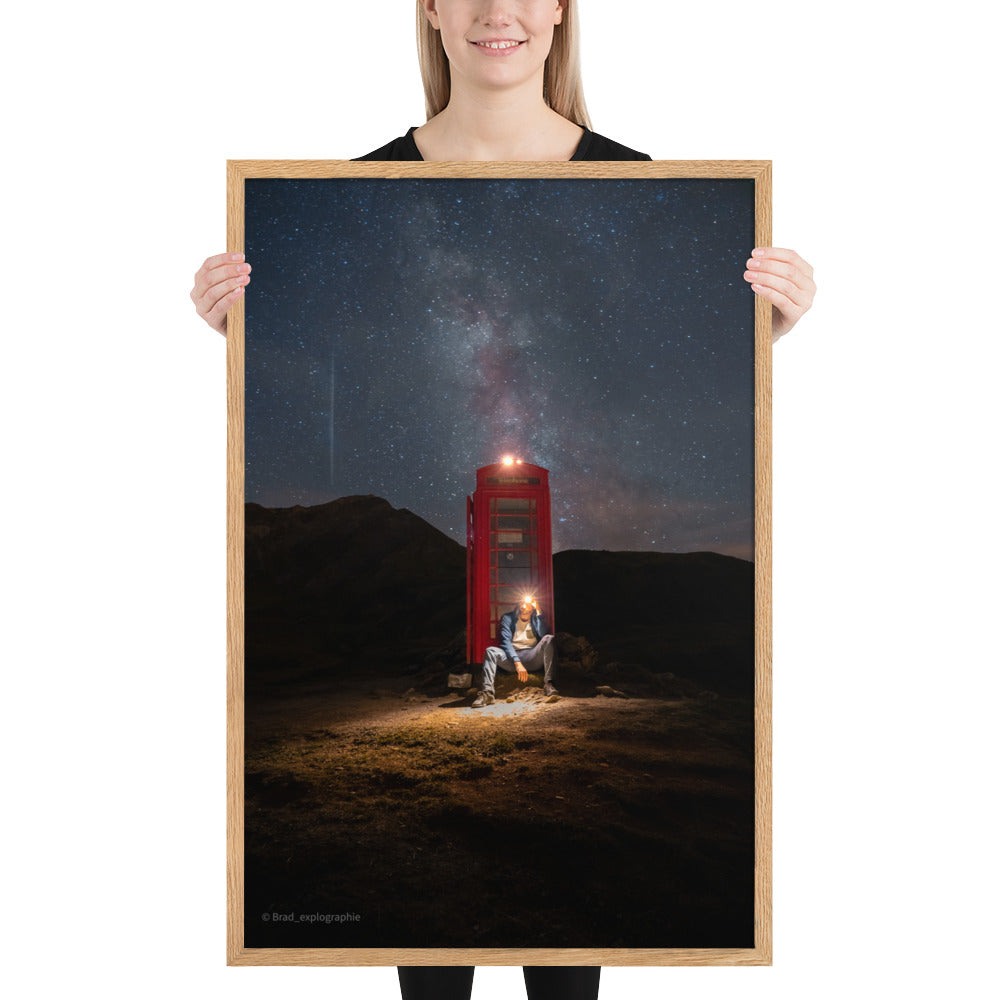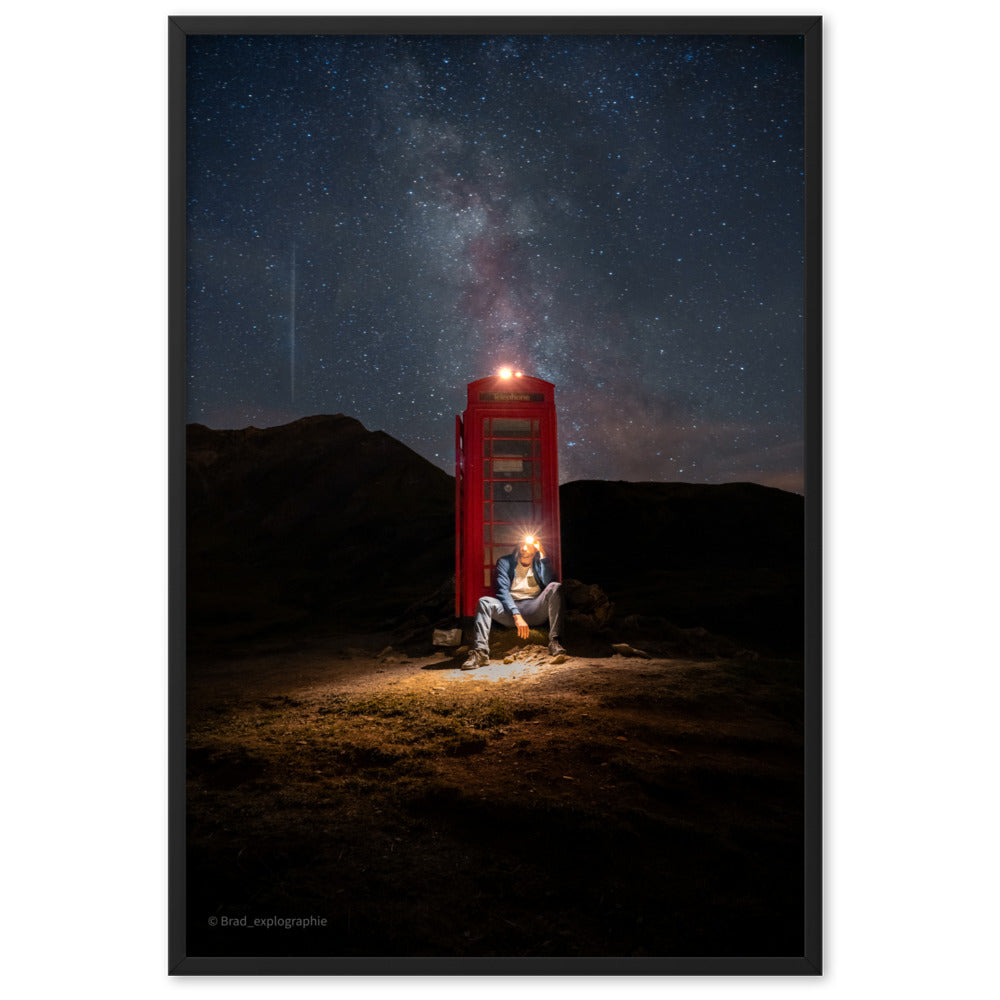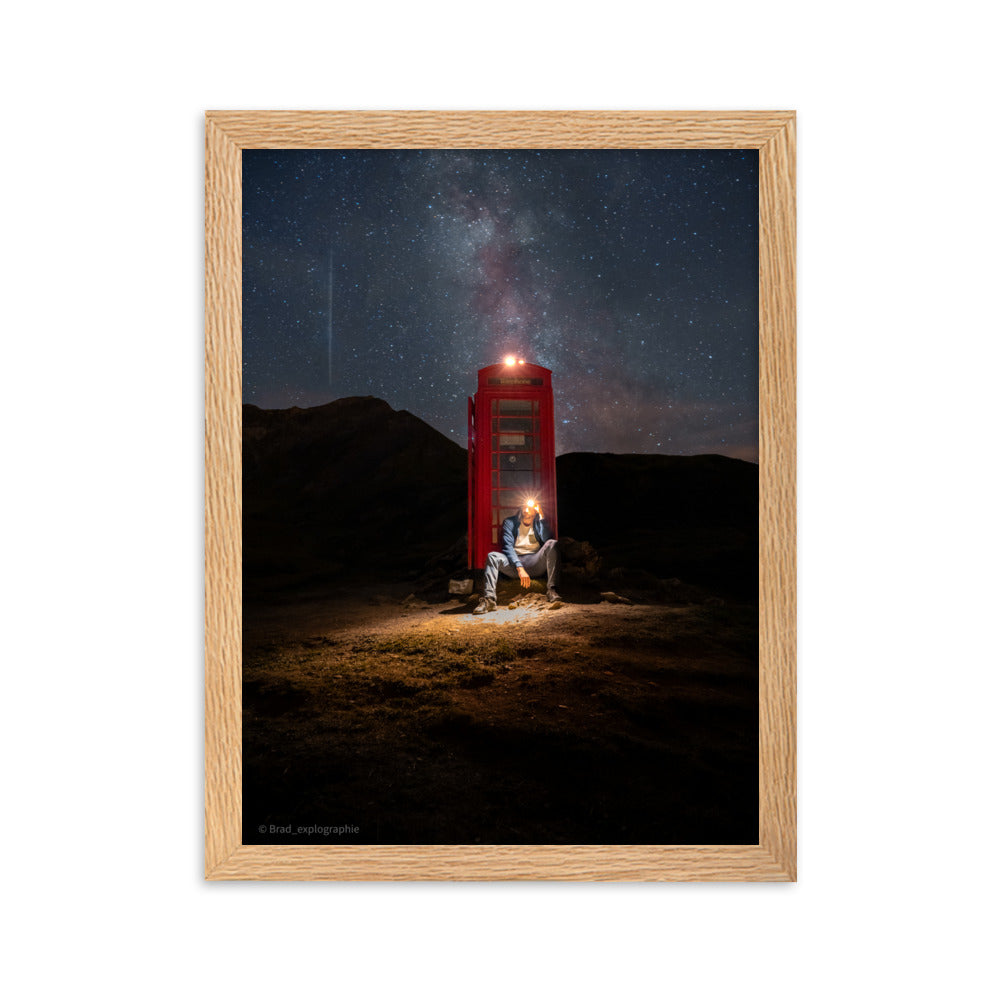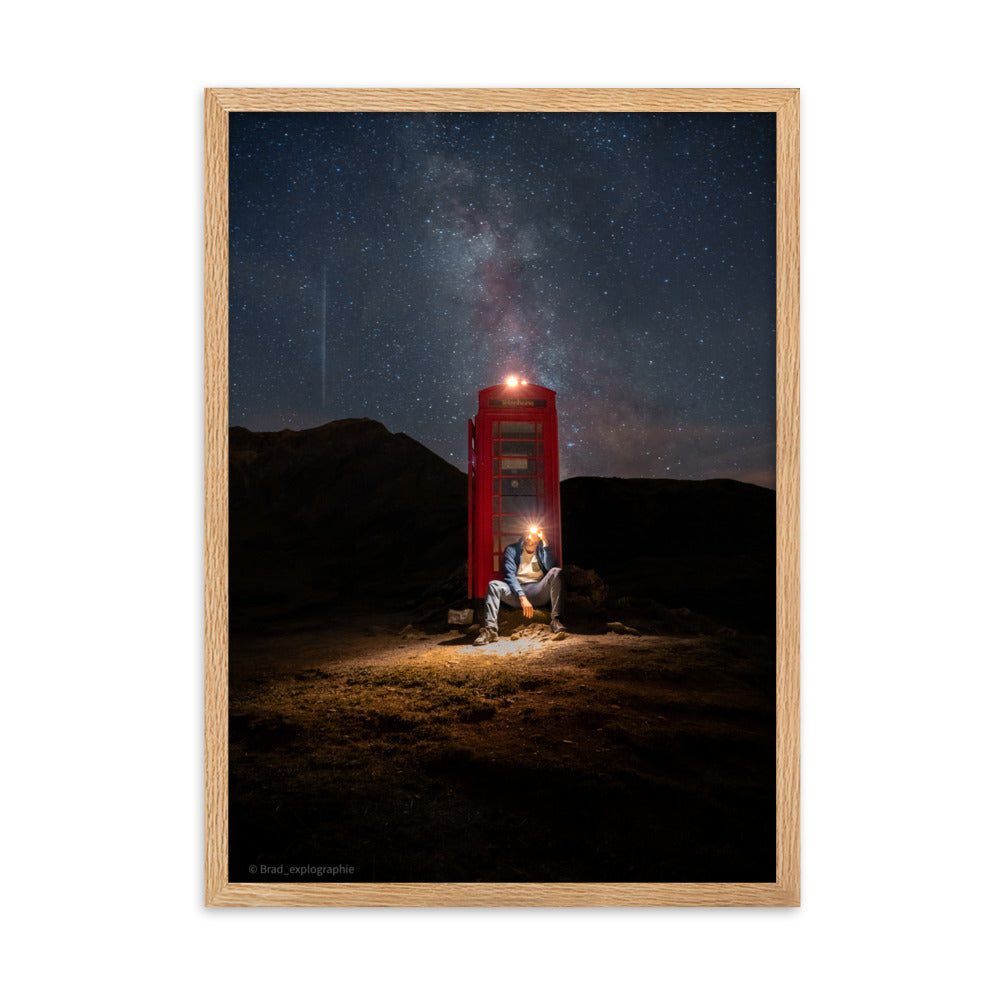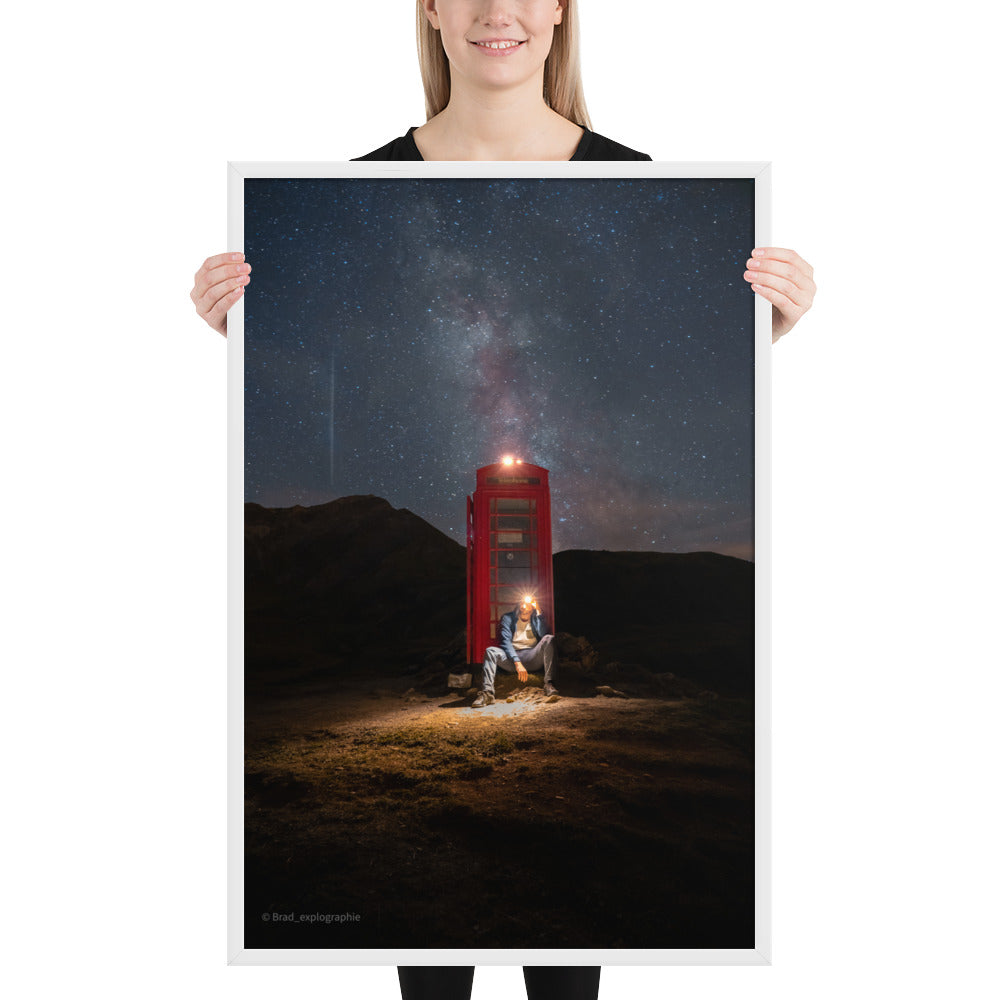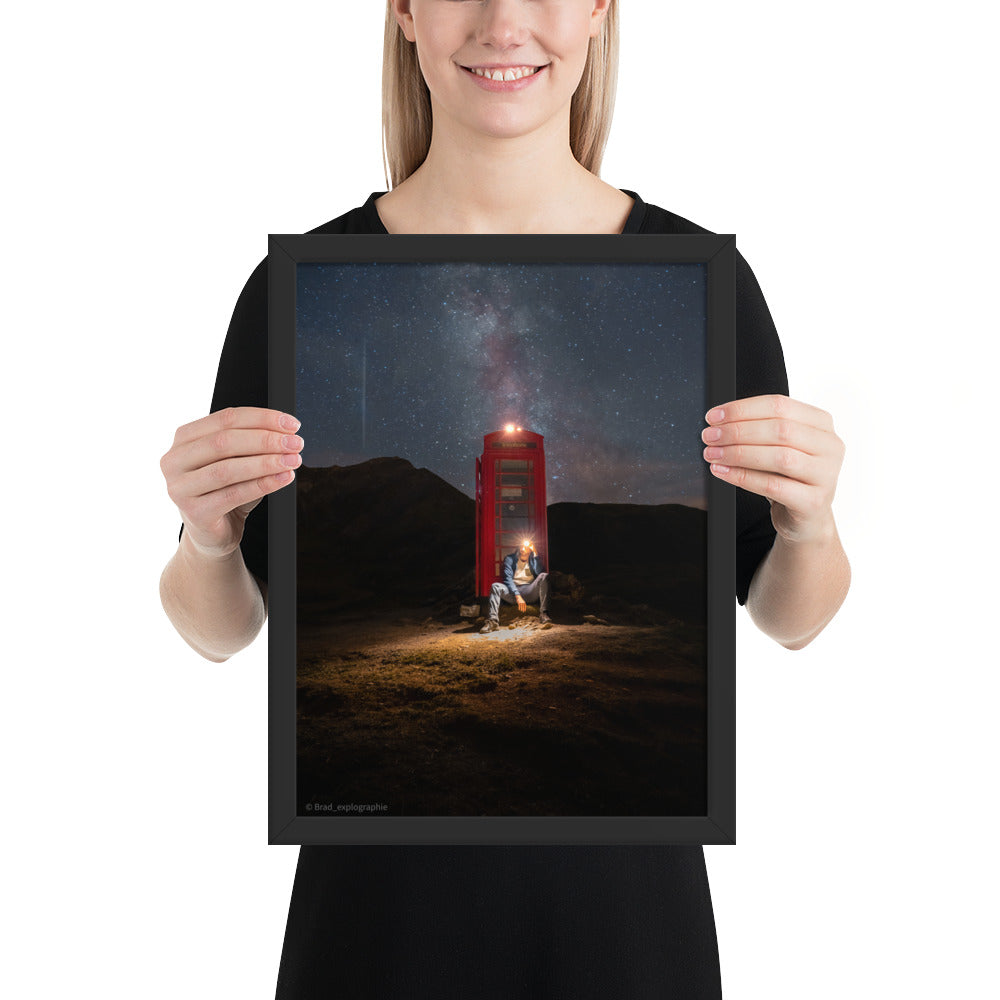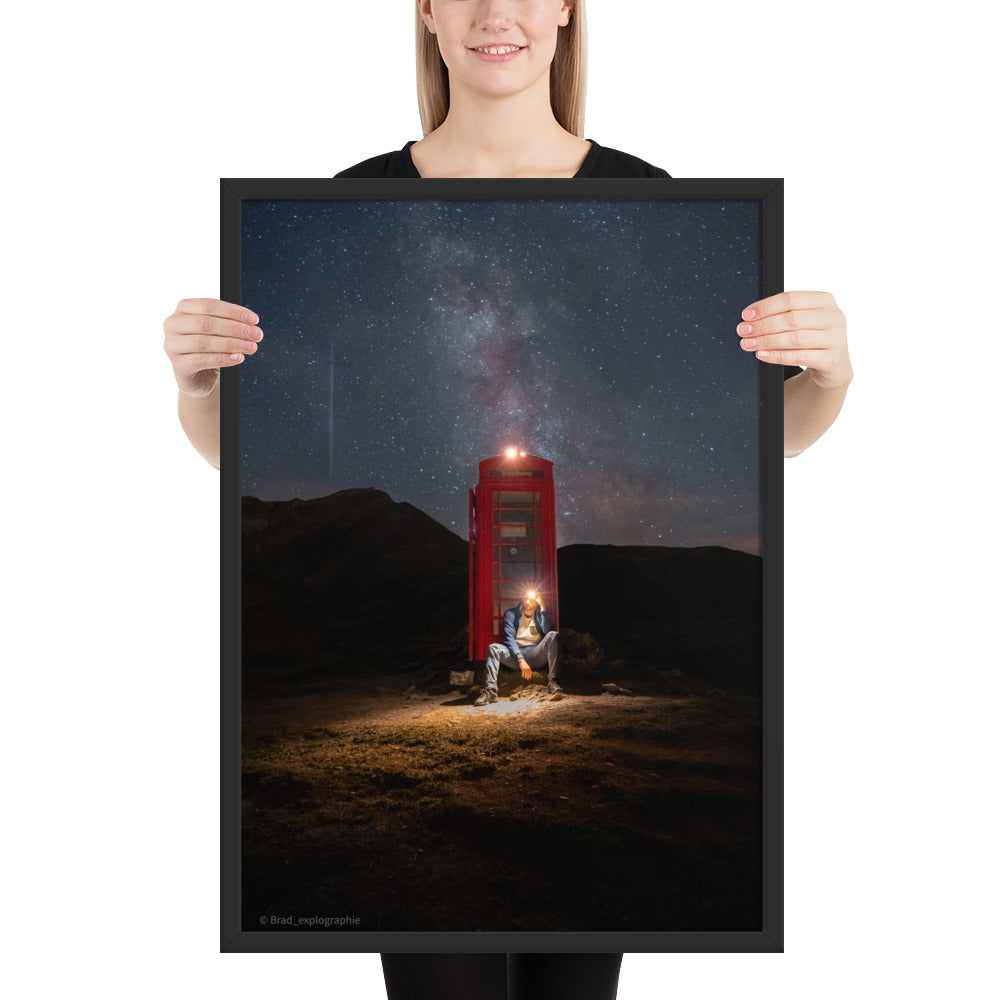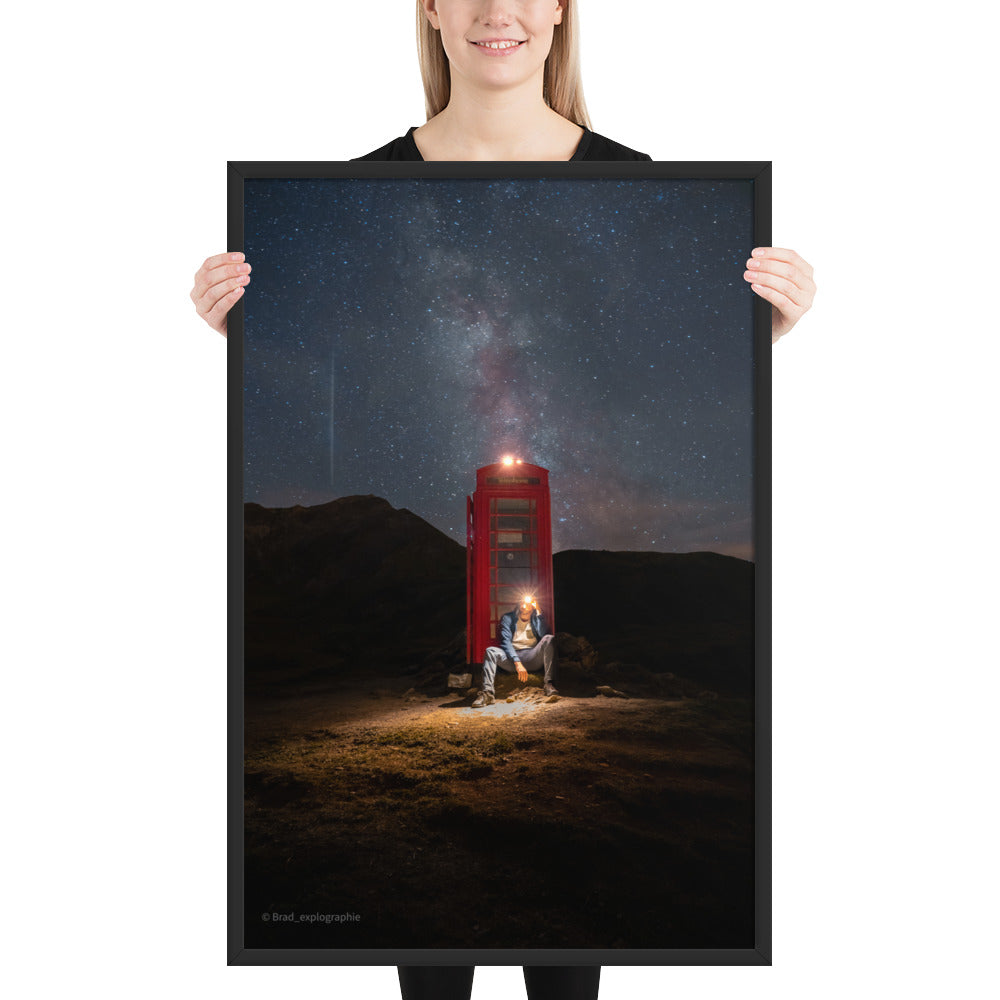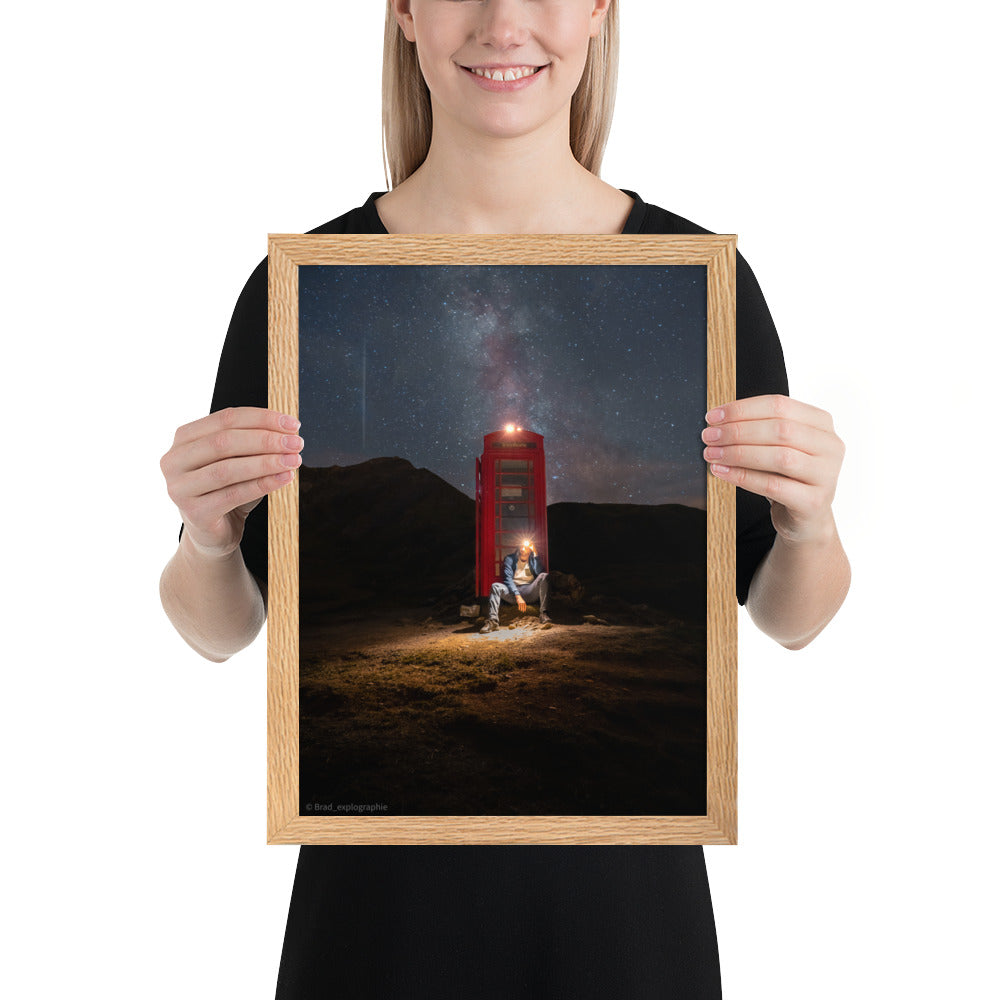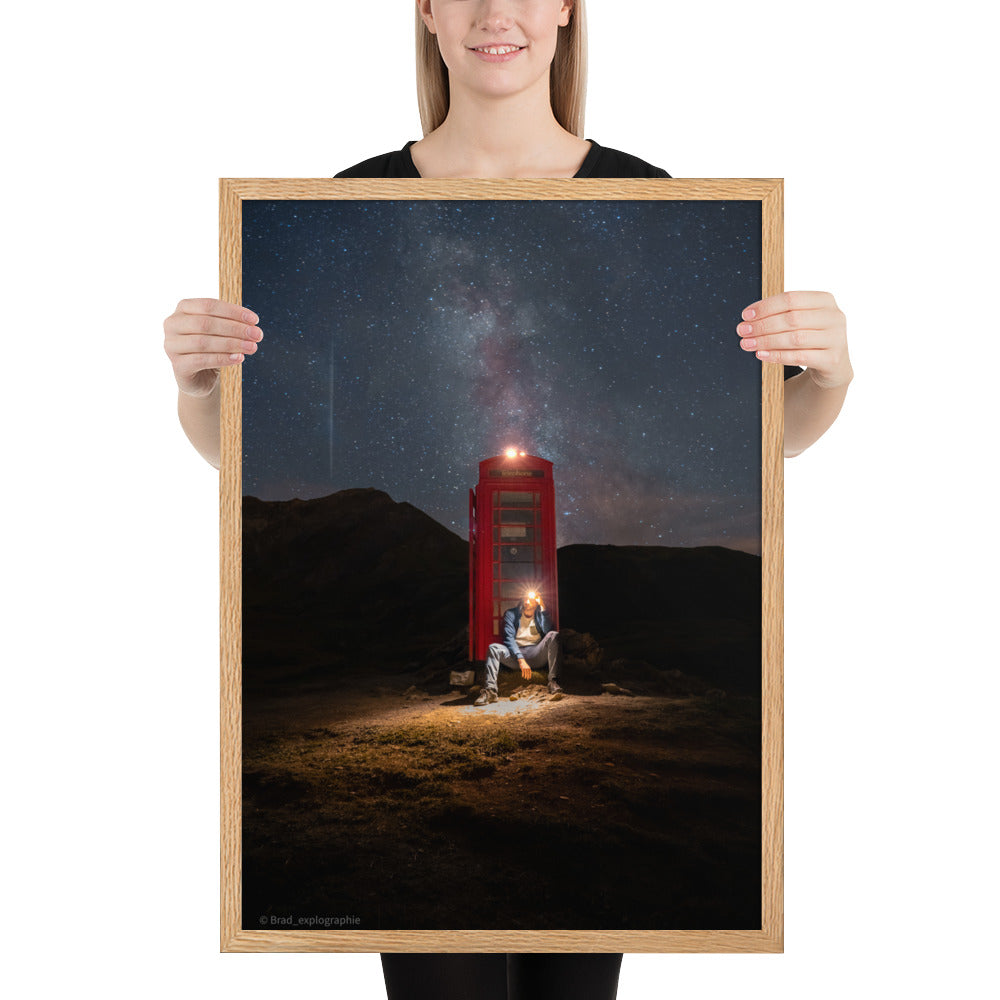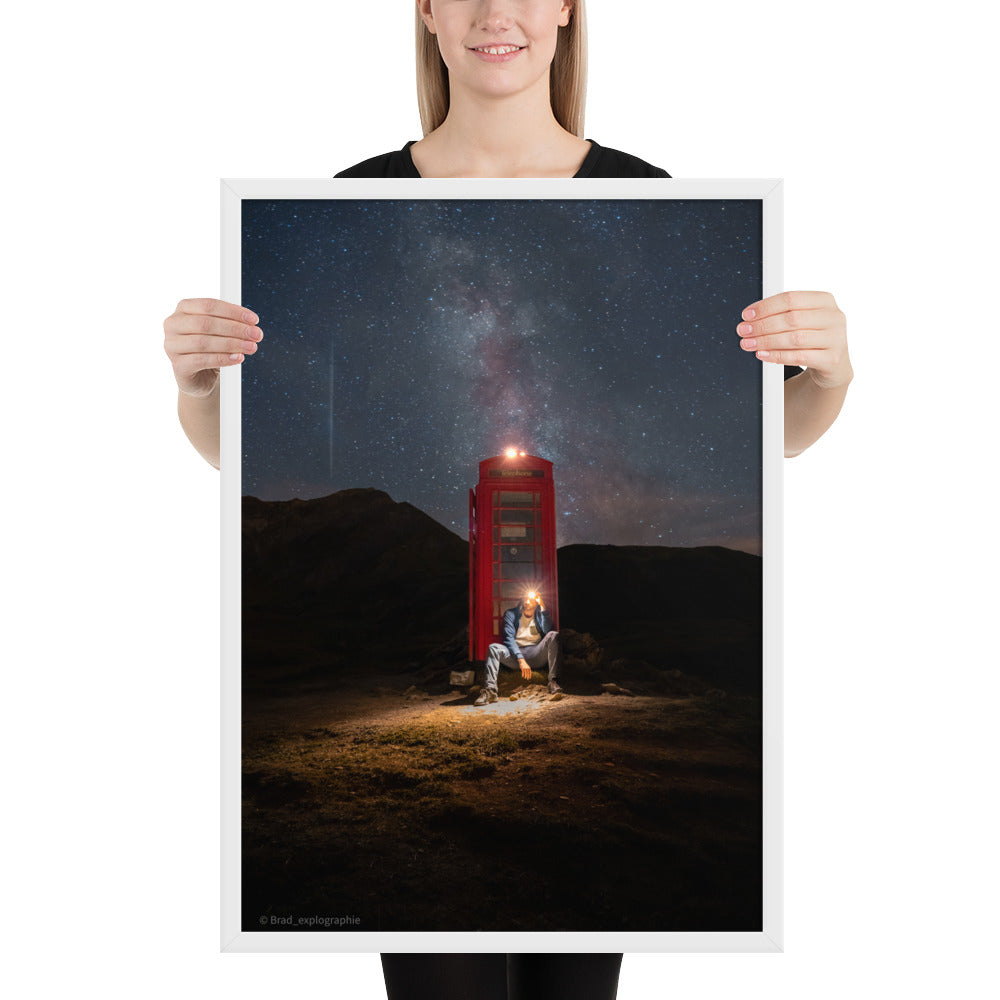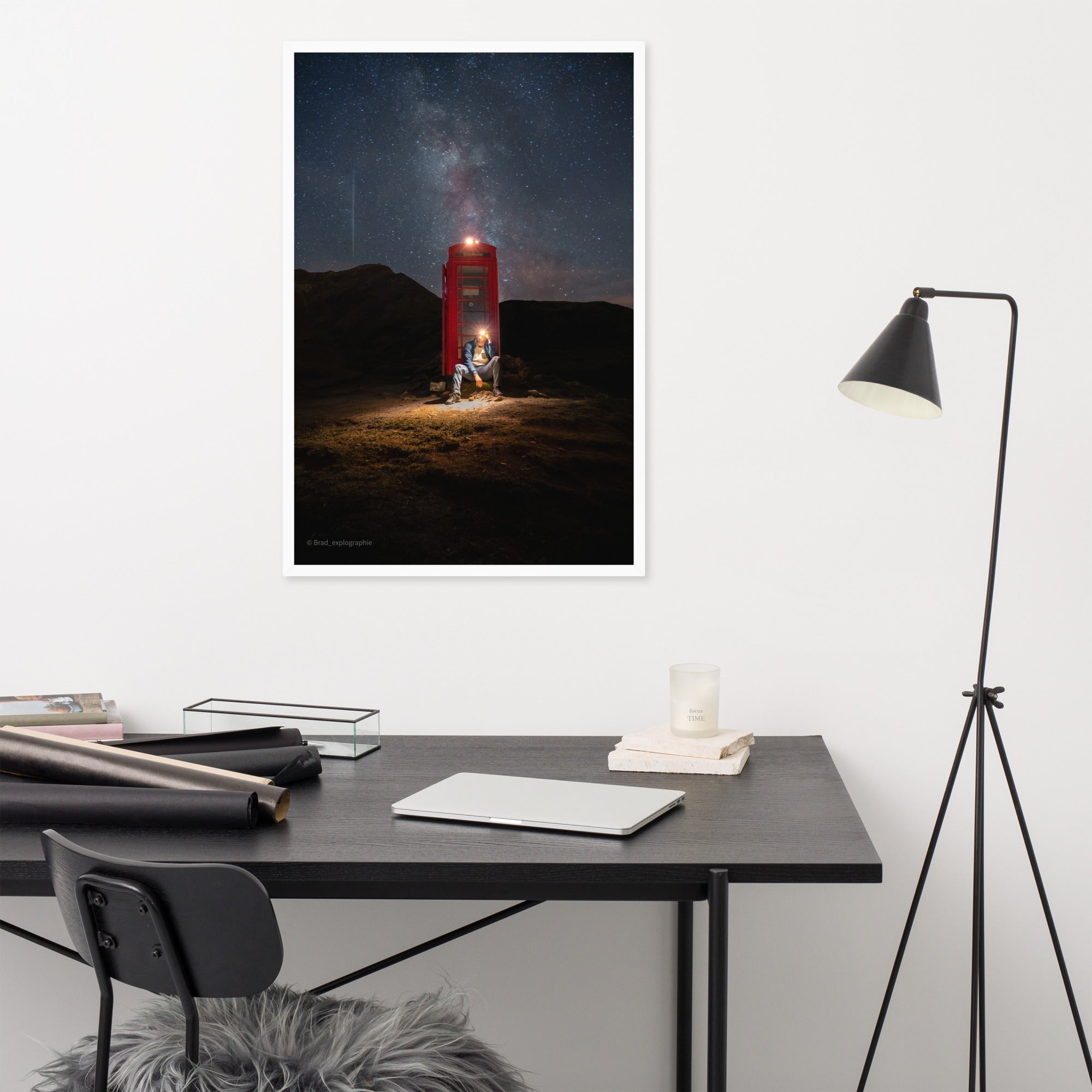 Cabine - Poster Encadré
Poster Encadré 'Cabine' – Un Appel Hors du Temps

Un Saut dans une Autre Dimension

Imaginez une photographie si impressionnante qu'elle pourrait être prise pour une affiche de film de science-fiction. Au cœur d'un paysage montagneux nocturne, une cabine téléphonique rouge, lumineuse et vitrée, semble émettre un appel mystique. Bien qu'elle ne fonctionne plus, elle sert de balise dans l'obscurité, indiquant le lieu unique où le réseau passe.

L'Homme, la Cabine et la Voie Lactée

Accentuant l'étrangeté et le caractère cinématographique de la scène, un homme, lampe frontale allumée, est assis près de la cabine. Et comme pour ajouter une touche finale à cette composition magique, la Voie Lactée dessine ses étoiles brillantes dans le ciel nocturne.

Transformez Votre Espace

Ce poster est plus qu'une simple photographie : c'est une porte vers l'imaginaire. Placez-le dans votre chambre, bureau ou salon et laissez-vous transporter chaque jour vers ce lieu fantastique.

Choix et Qualité

Que vous préfériez le format compact de 21x30cm ou l'impressionnante taille XXL de 61x91cm, cette affiche de qualité musée, imprimée sur du papier mat épais, embellira durablement votre intérieur.

Une Œuvre Signée

Authentifiée par la signature du talentueux photographe français Brandon Vallette, connu sous le pseudo de Brad_explographie, cette photographie est un gage d'originalité et d'exclusivité.

Caractéristiques et Encadrement

Poids du papier : 189 g/m².

Encadrement raffiné : cadre noir et blanc en aulne semi-dur ou cadre bois en chêne massif.

Protection frontale en PVC pour préserver l'œuvre.

Matériel d'accrochage fourni pour une installation facile.
Delivery 4-8 days in secure packaging. Each poster purchase contributes to the planting of 10 trees, thanks to your support.
Each poster we offer is designed in an original and exclusive way by our talented artists. You won't find them on any other site.
We are committed to providing you with the highest quality posters , designed with passion and dedication. Every poster you buy from us is created to arouse admiration and satisfaction.
Click to discover our presentation video. Youtube.
Bring style to your walls with my unique
wall posters