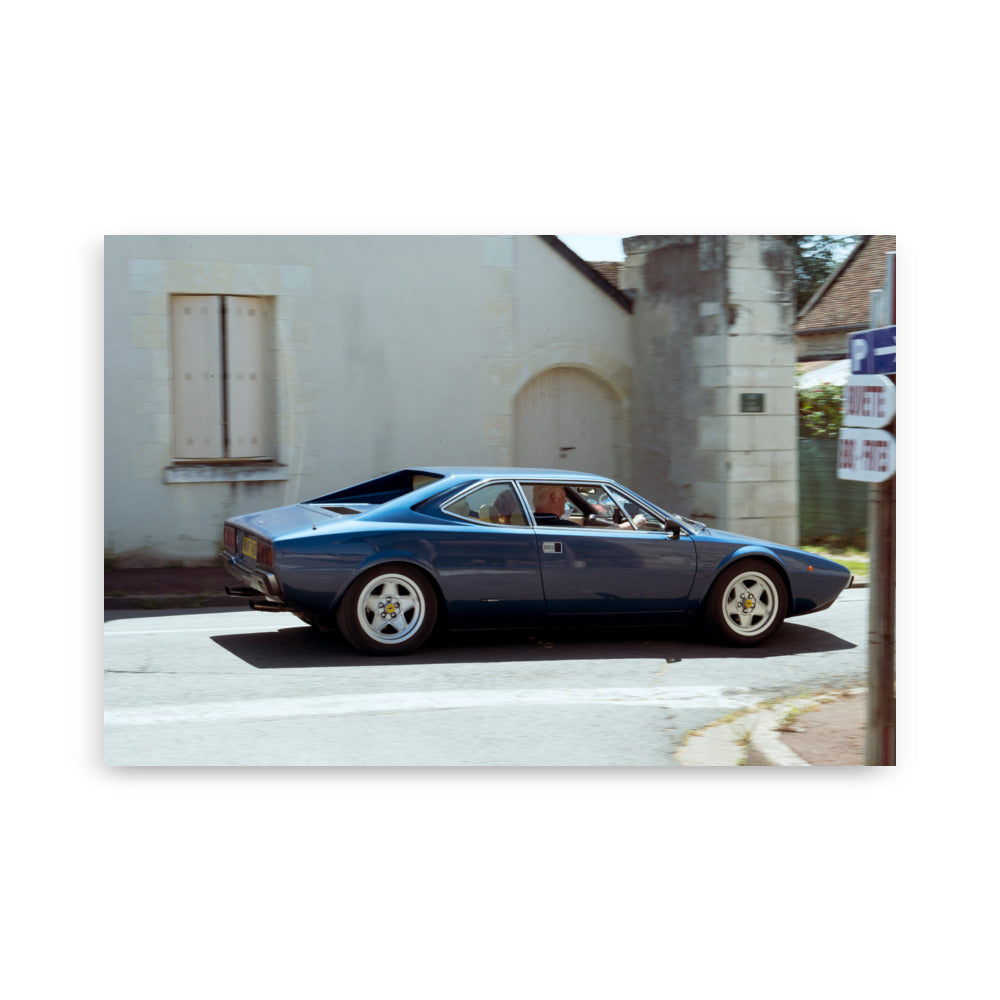 Ferrari 308 GT4 - Poster
Poster 'Elegant Speed' - Ferrari 308 GT4 En Route To Île-Bouchard - Various Sizes

Capture the Motion: Elegant Speed

Feel the speed and the elegance with our 'Elegant Speed' poster. Capturing a Ferrari 308 GT4 speeding towards L'Île-Bouchard, this poster is an ode to mechanical power and the beauty of automotive design. It's a style statement for car enthusiasts and Ferrari fans.

Select the Size That Suits Your Space

Our 'Elegant Speed' poster is available in several sizes, ranging from 30x40 cm to the XXL format of 70x100 cm. Choose the format that fits your space perfectly.

High Quality Printing and Environmental Commitment

Printed on museum quality paper, this poster guarantees an accurate reproduction of this scene of speed and elegance. For every poster you buy, we plant 10 trees, reaffirming our commitment to protecting the environment.

Fast and Secure Delivery

Order your 'Elegant Speed' poster now and receive it in 4 to 8 days, delivered in secure packaging.
Delivery 4-8 days in secure packaging. Each poster purchase contributes to the planting of 10 trees, thanks to your support.
Each poster we offer is designed in an original and exclusive way by our talented artists. You won't find them on any other site.
We are committed to providing you with the highest quality posters , designed with passion and dedication. Every poster you buy from us is created to arouse admiration and satisfaction.
Click to discover our presentation video. Youtube.
Bring style to your walls with my unique
wall posters