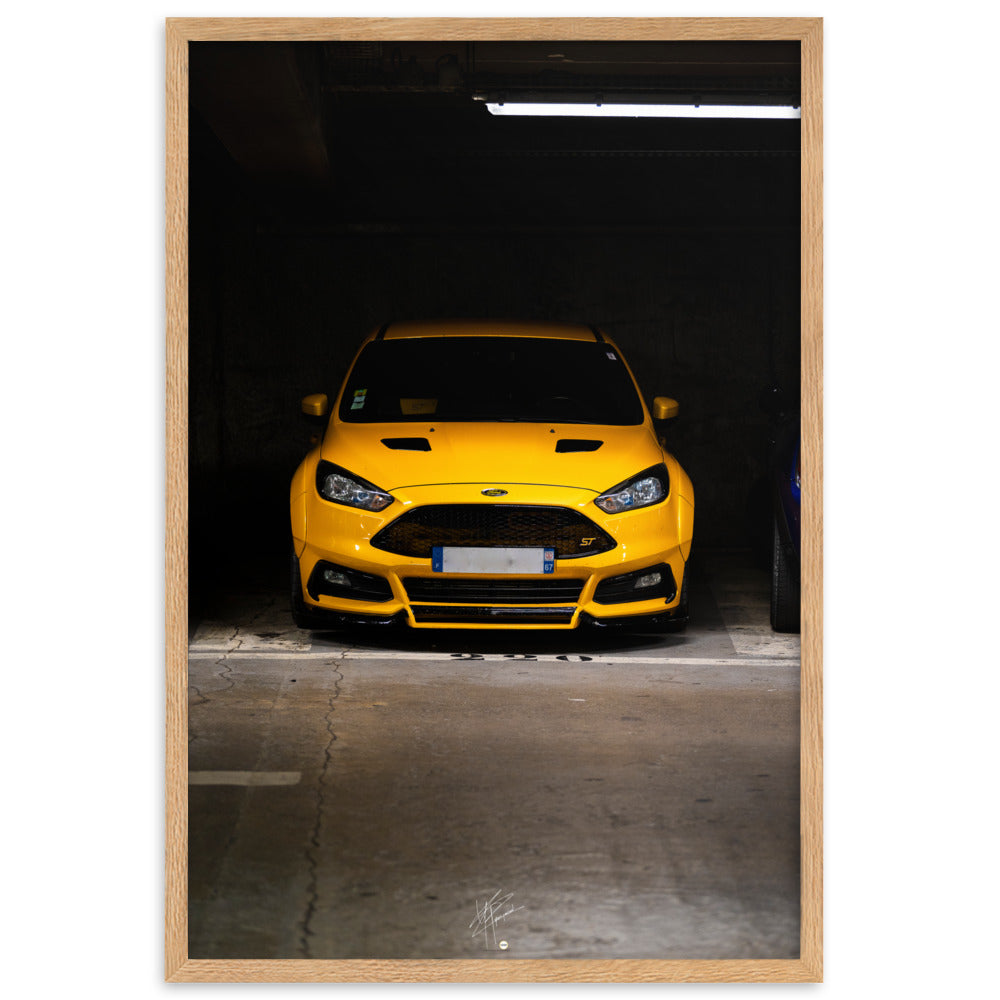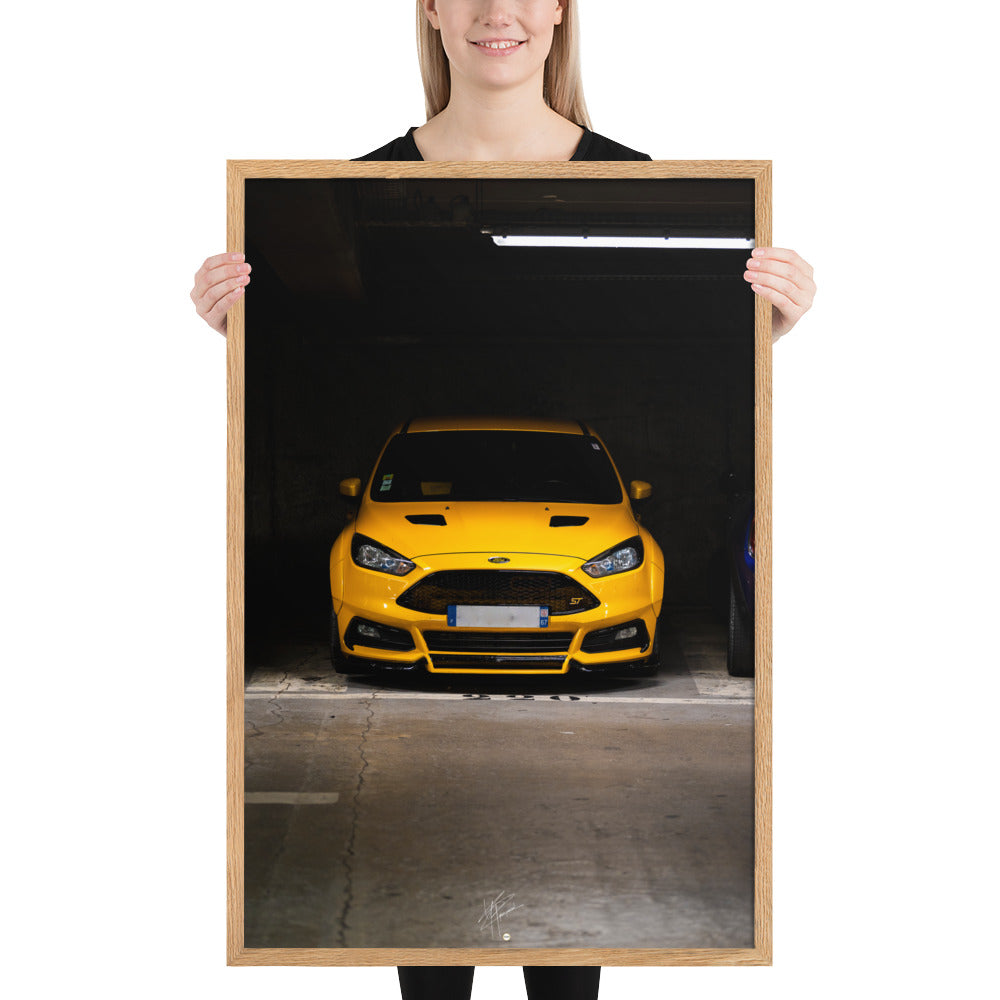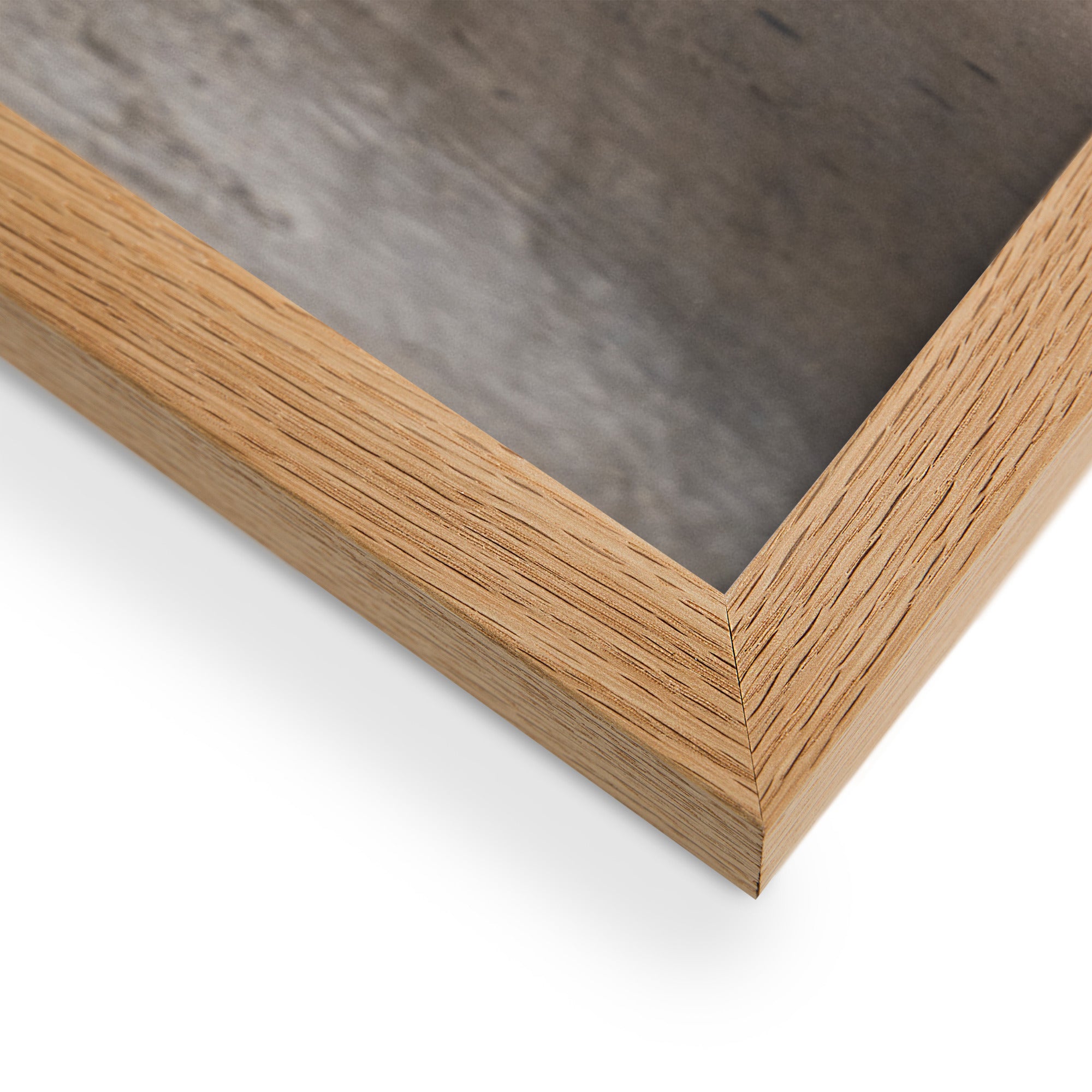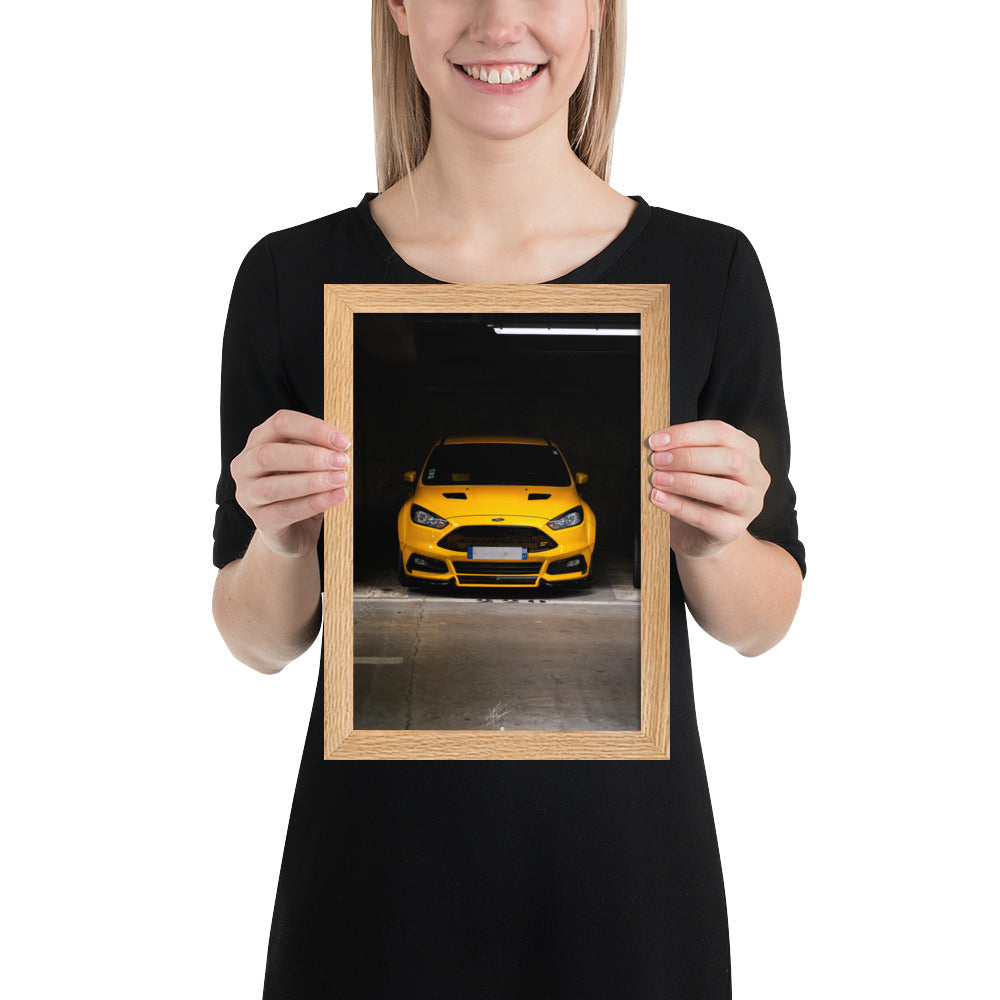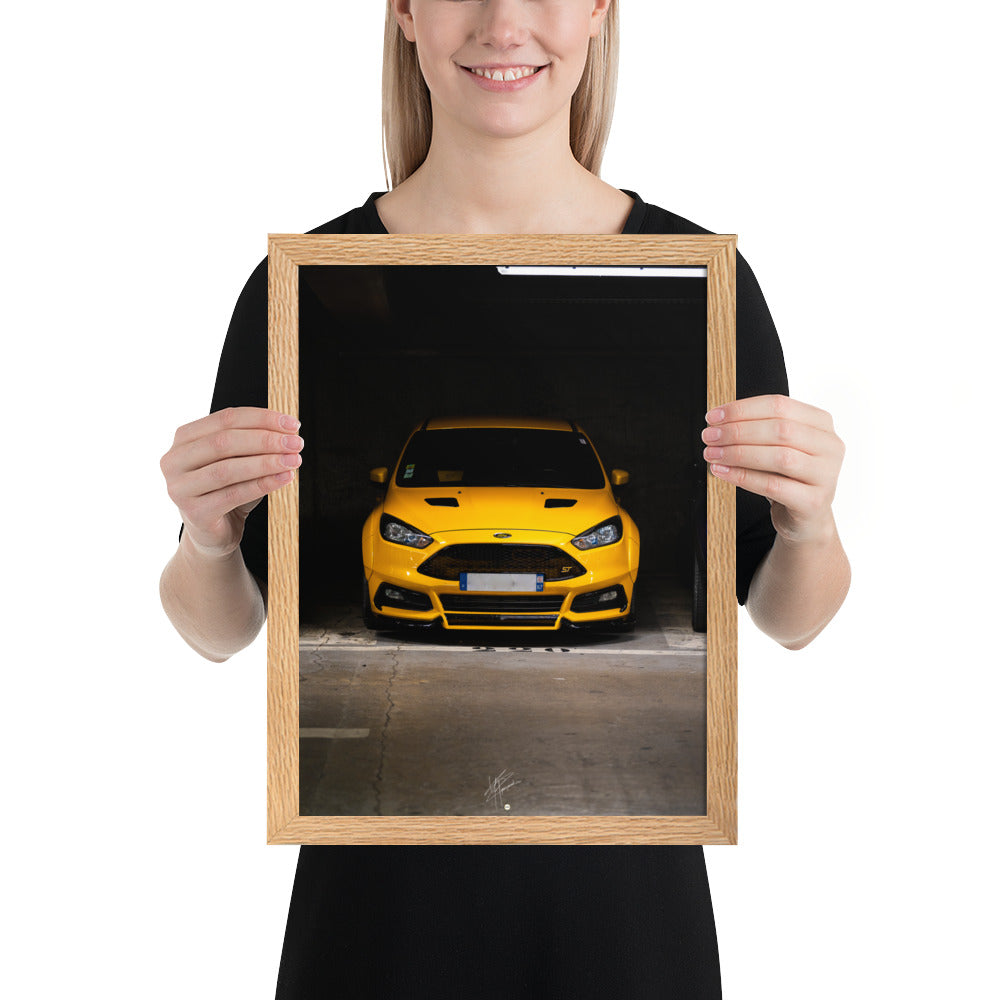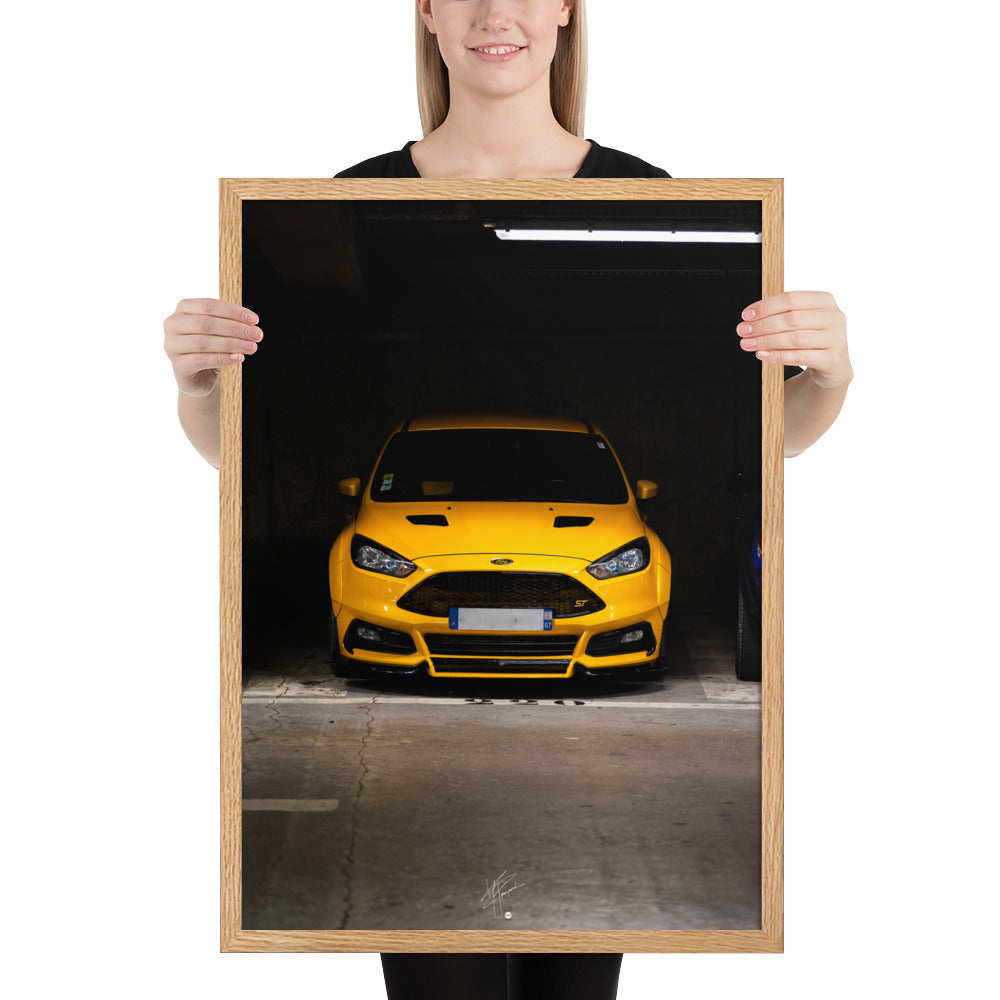 Ford Focus ST N02 - Framed Poster
Poster 'Ford Focus ST N02': The Mystery of a Yellow Sports Car

Description of the Photography

The quiet power of a Ford Focus ST is captured to perfection in this striking photograph. Located in an underground parking lot and bathed in distinct lighting (visible in the photo), the vibrant yellow hue of the car contrasts with the surrounding darkness. Focusing on the front, from bumper to windshield, the image reveals every detail, while the dark background evokes a feeling of mystery, as if the car is hiding a secret. This is the second photograph in a series of three that captures the essence of this iconic sports car.

Print Formats and Quality



Choice of sizes, from the intimate 21x30cm format to the large XXL format of 61x91cm.


Printed on high quality matte paper, for a sharp and precise image rendering.



Bring Your Space to Life

Whether it's a living room, office or bedroom, this framed poster will bring a touch of modernity and energy to any space, while arousing admiration and curiosity.

Technical details



Robust paper, weighing 189 g/m², for a long life.


Solid oak wood frame, both elegant and solid.


Protection provided by a transparent PVC front panel.


Easy installation with included hanging hardware.



Authenticity and Signature

Each work is accompanied by the photographer's signature, attesting to its originality. Certified by Pecpictureidf, symbol of excellence and French quality.
Delivery 4-8 days in secure packaging. Each poster purchase contributes to the planting of 10 trees, thanks to your support.
Each poster we offer is designed in an original and exclusive way by our talented artists. You won't find them on any other site.
We are committed to providing you with the highest quality posters , designed with passion and dedication. Every poster you buy from us is created to arouse admiration and satisfaction.
Click to discover our presentation video. Youtube.
Bring style to your walls with my unique
wall posters