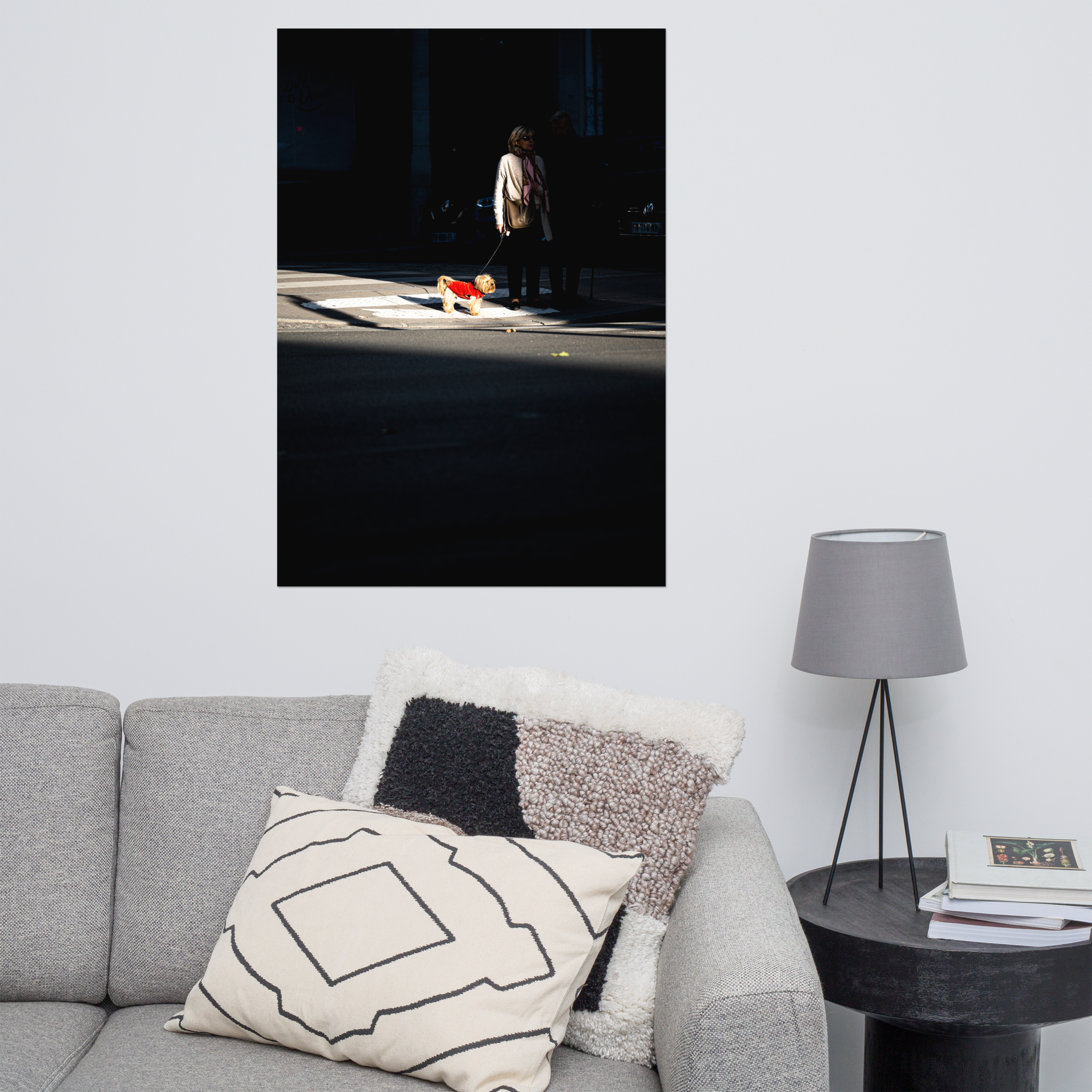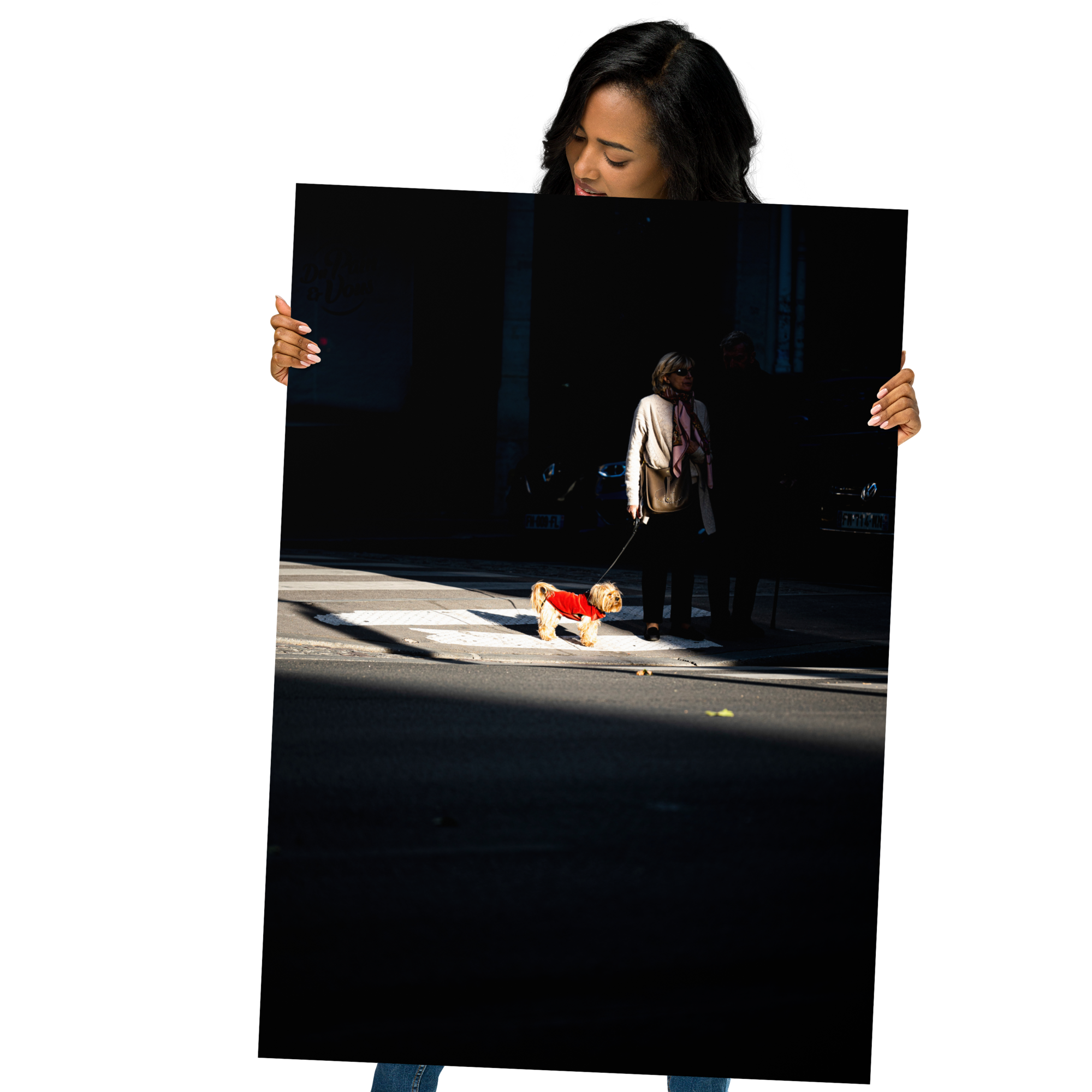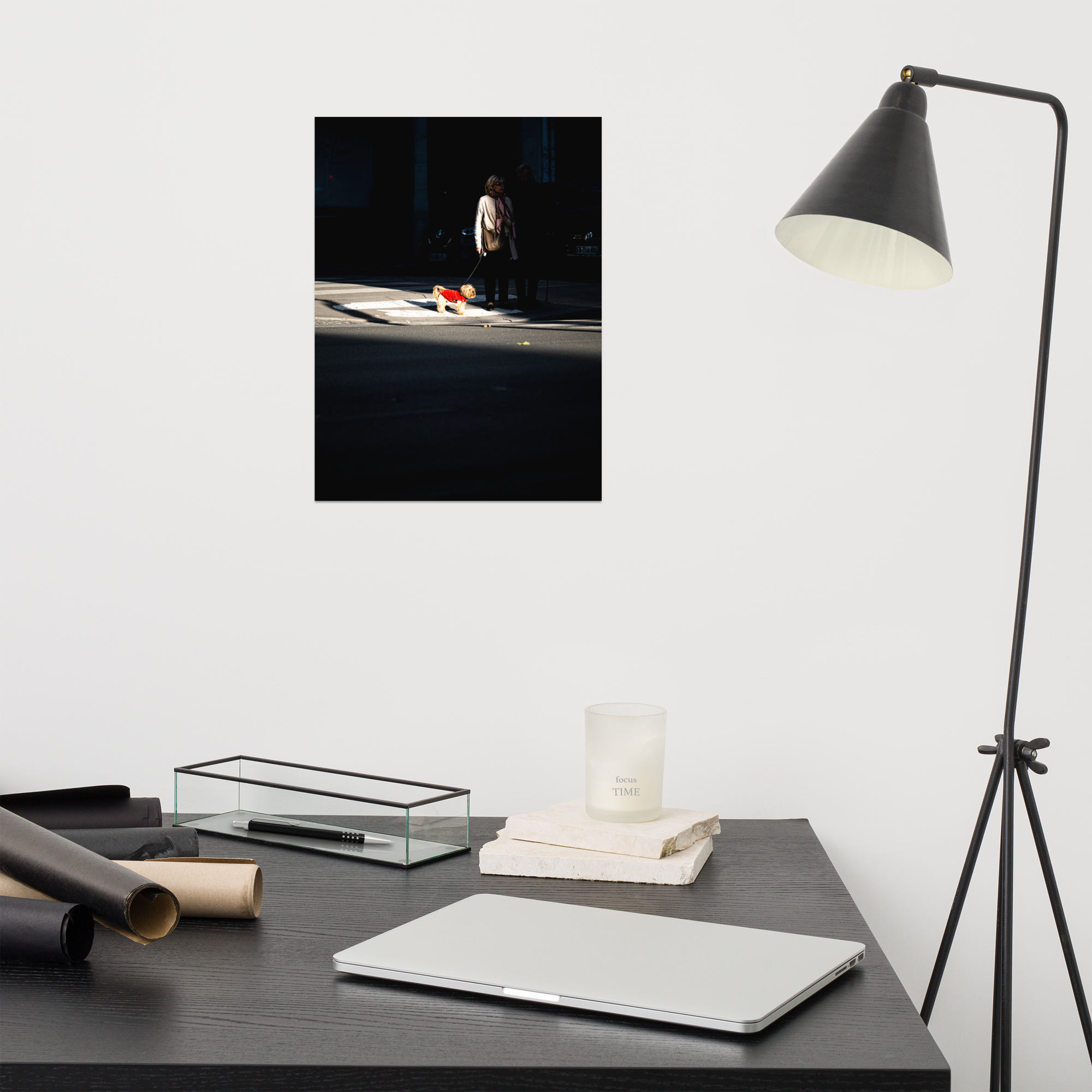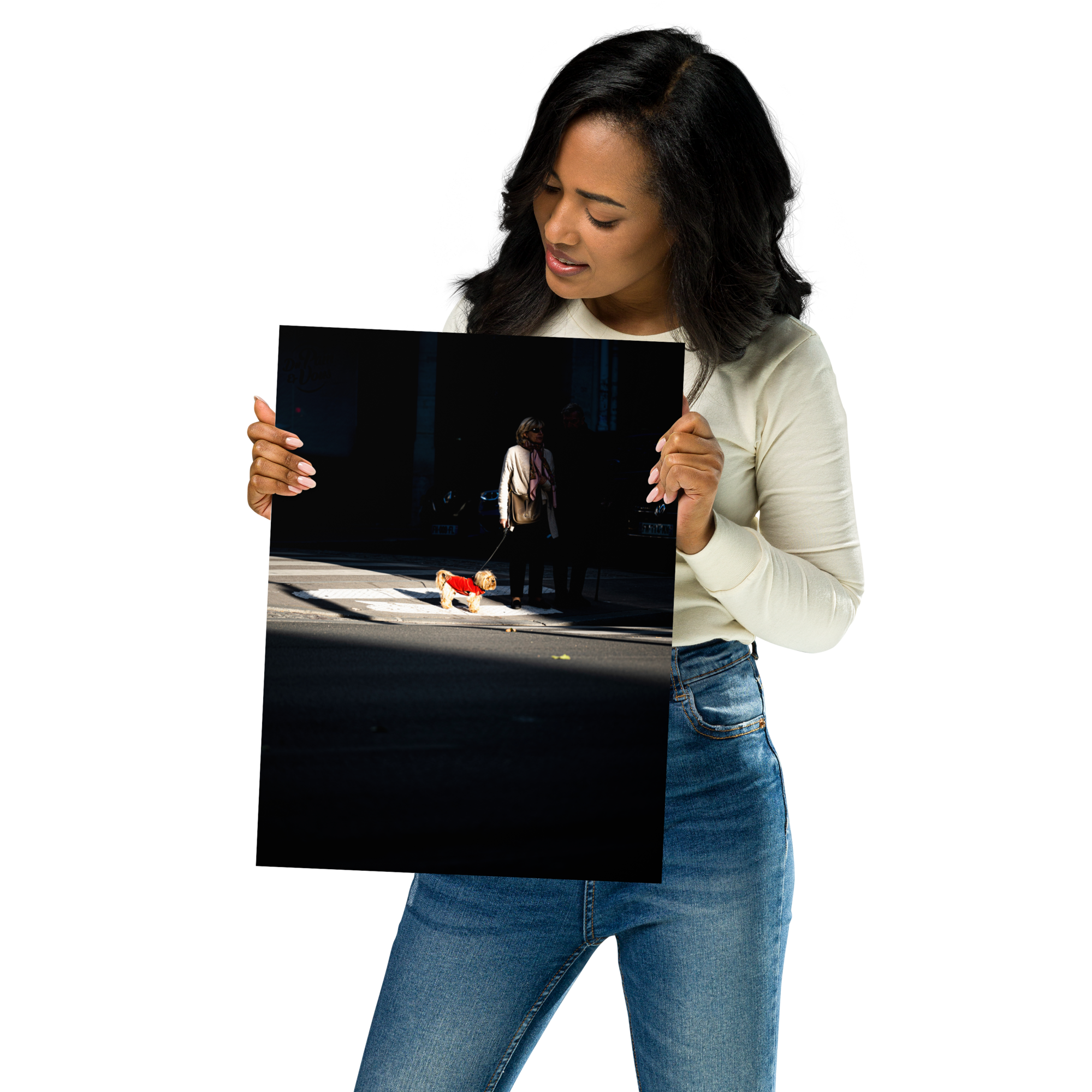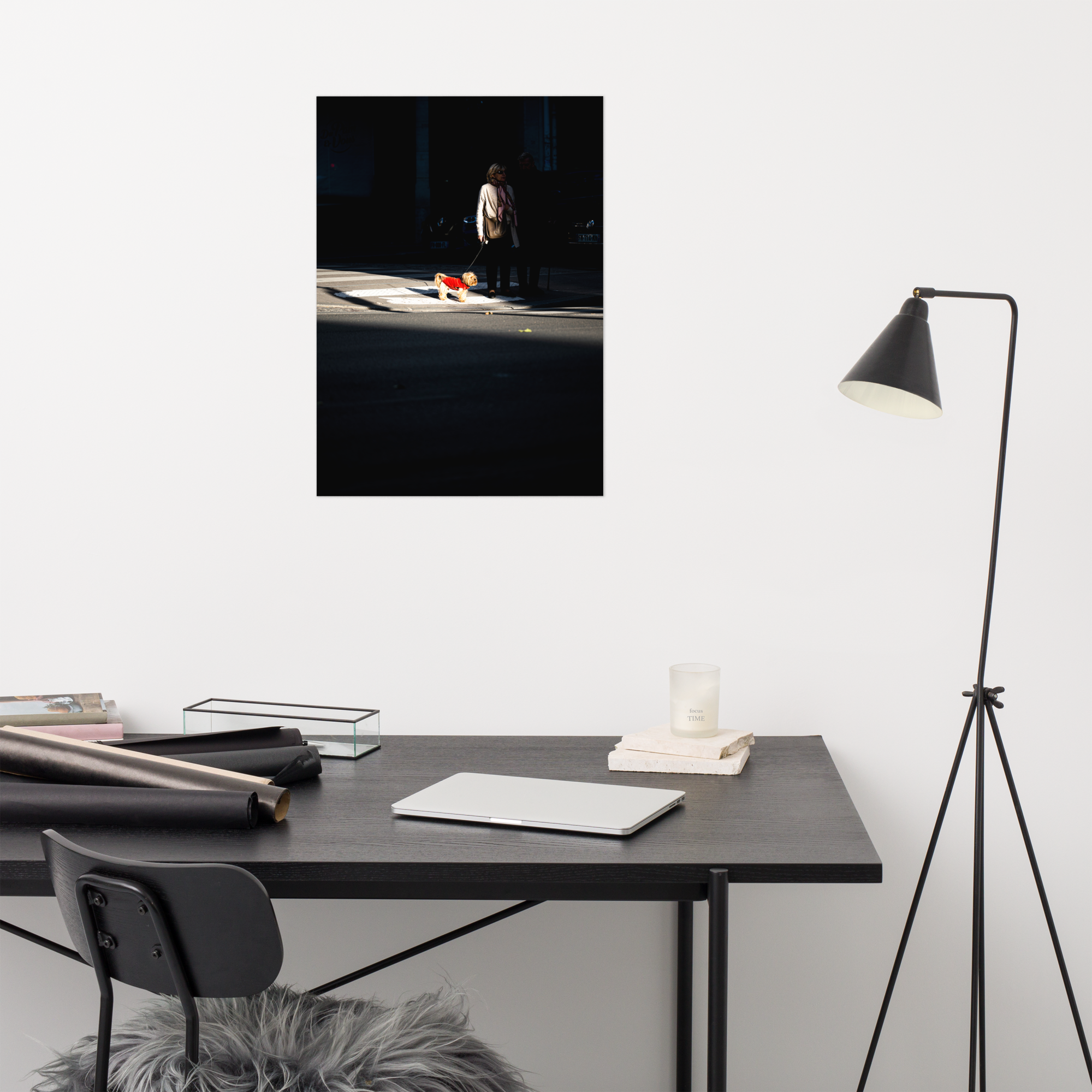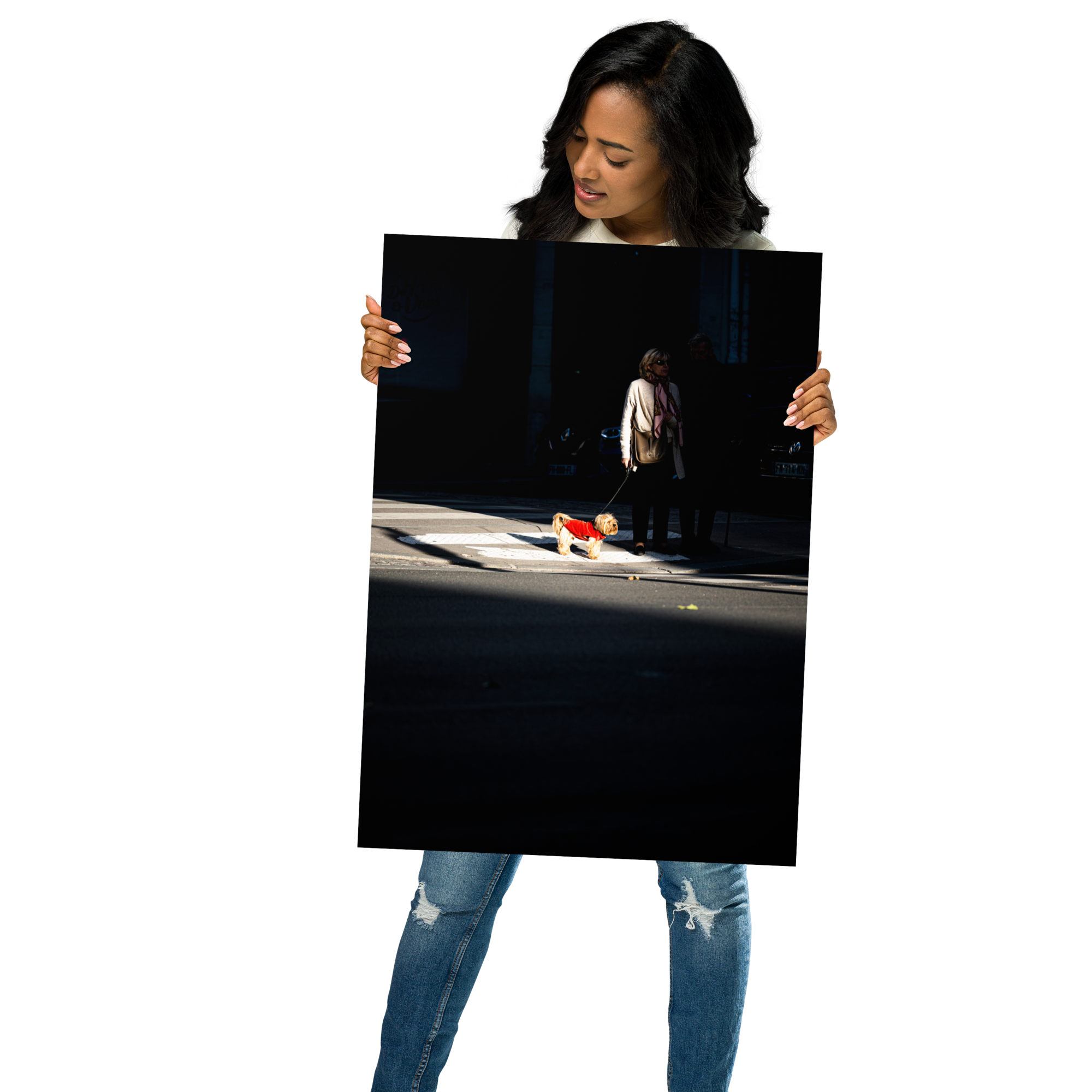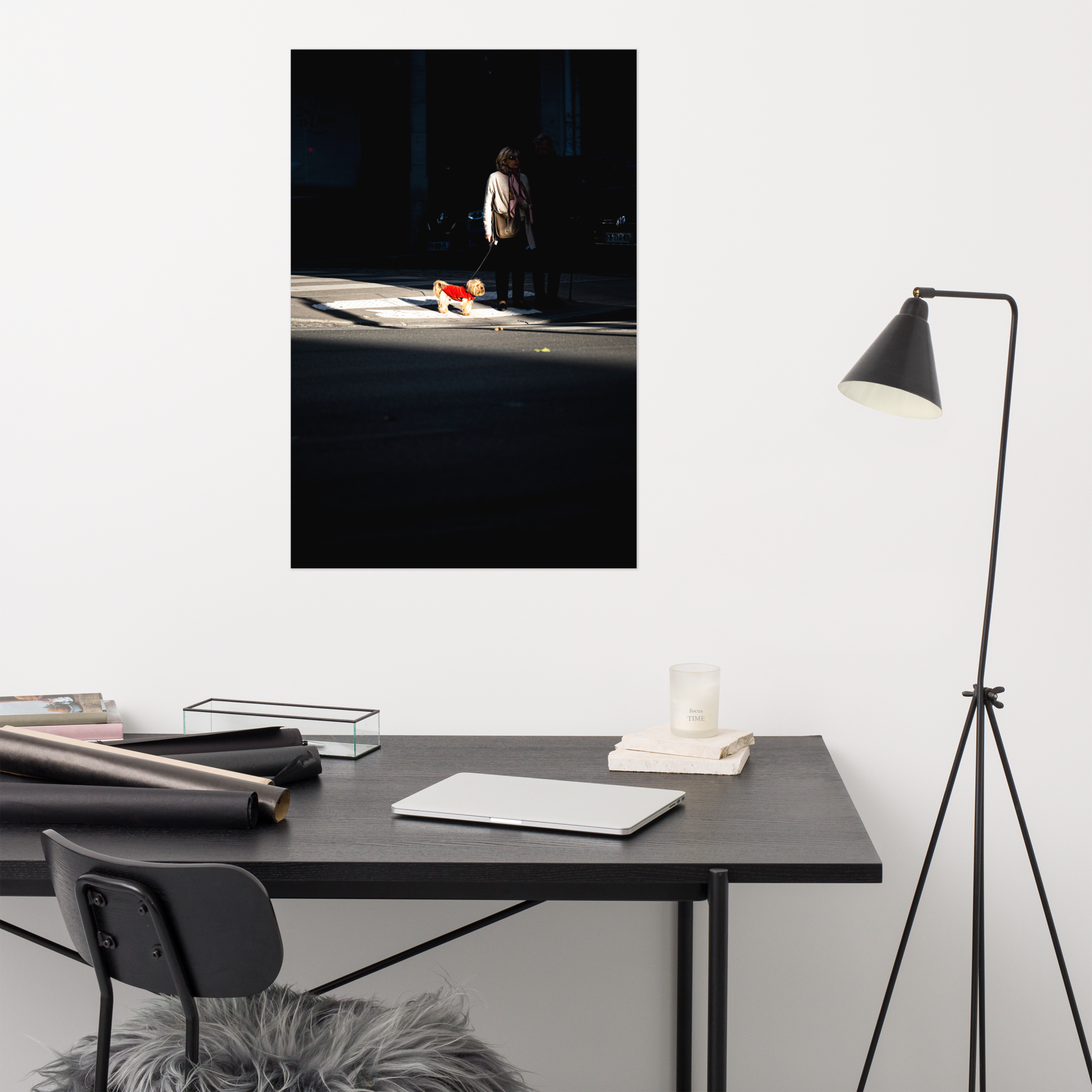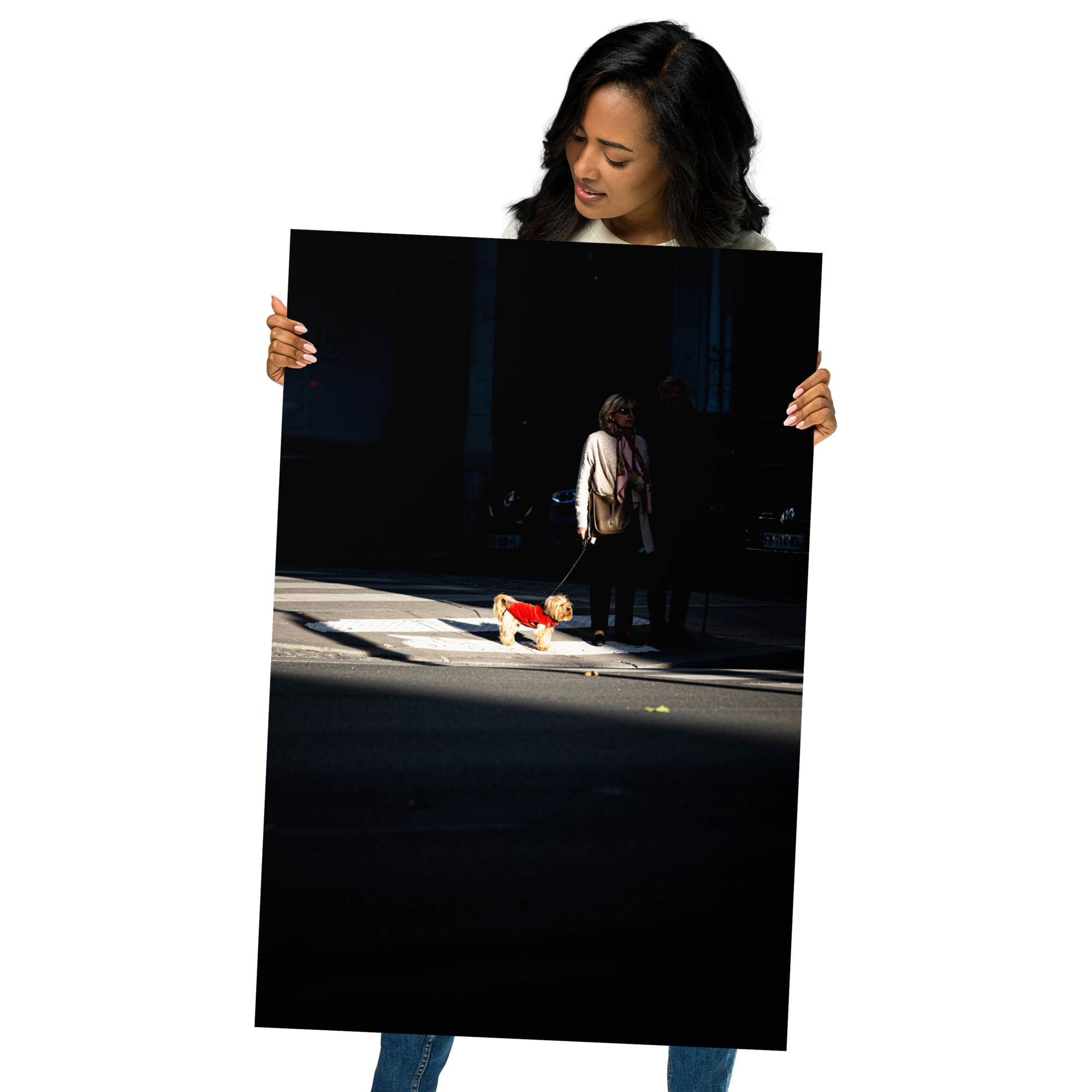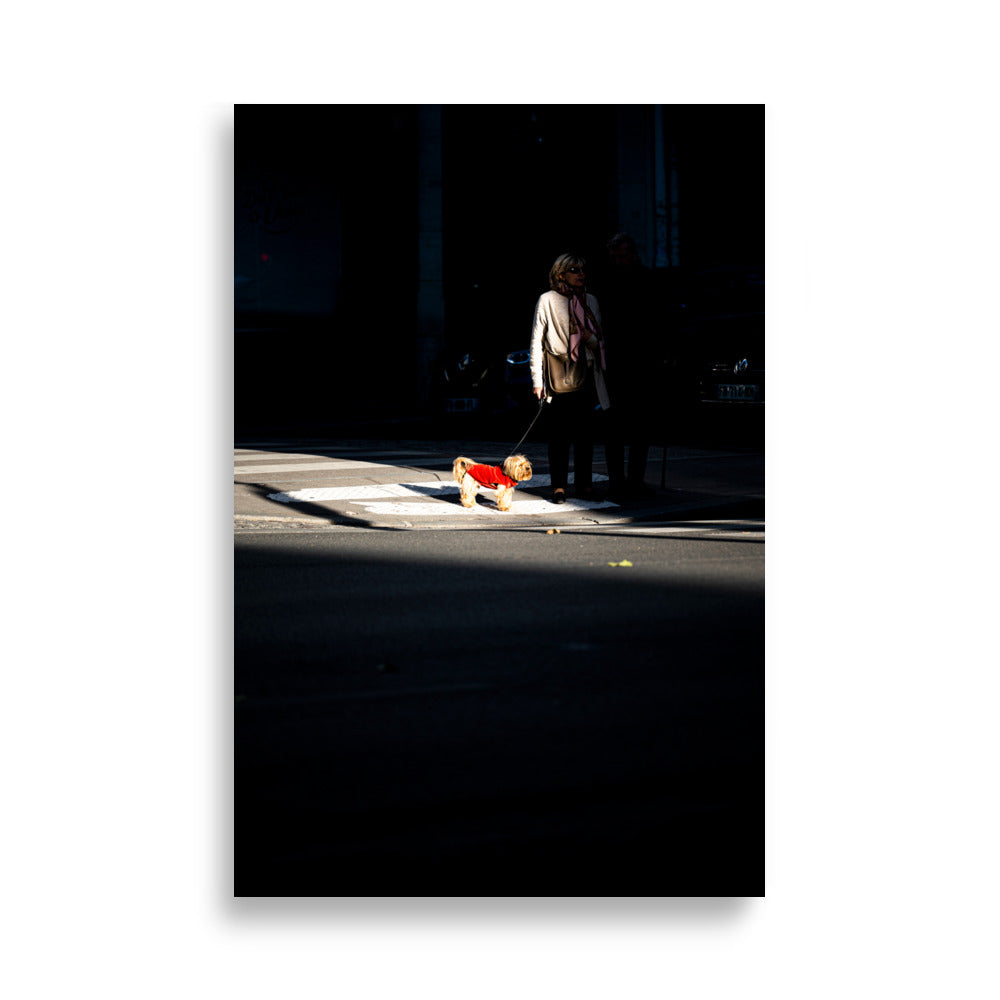 Street Photography - Poster
Poster - Woman and Dog at the Crossroads - Various Sizes

The Game of Light that Tells a Story

The poster presents an everyday scene imbued with poetry: a woman and her dog at a crossroads, waiting to cross the road. The dog, captured in the sunlight, stands out as its mistress remains in the shadows. A fascinating allegory of life and its nuances.

Formats for Every Space

Whether you're looking to spruce up a small space or make a bold statement, our 'Light and Life' poster is available in a variety of sizes, from 30x40cm to XXL 70x100cm.

Museum Quality and Environmental Responsibility

Printed on museum-quality paper for a faithful and durable rendering, each purchase of this poster comes with the planting of 10 trees, demonstrating our commitment to the environment.

Fast and Secure Delivery

Receive your 'Lumière et Vie' poster in just 4 to 8 days, delivered in secure packaging to guarantee its protection during transport.
Delivery 4-8 days in secure packaging. Each poster purchase contributes to the planting of 10 trees, thanks to your support.
Each poster we offer is designed in an original and exclusive way by our talented artists. You won't find them on any other site.
We are committed to providing you with the highest quality posters , designed with passion and dedication. Every poster you buy from us is created to arouse admiration and satisfaction.
Click to discover our presentation video. Youtube.
Bring style to your walls with my unique
wall posters