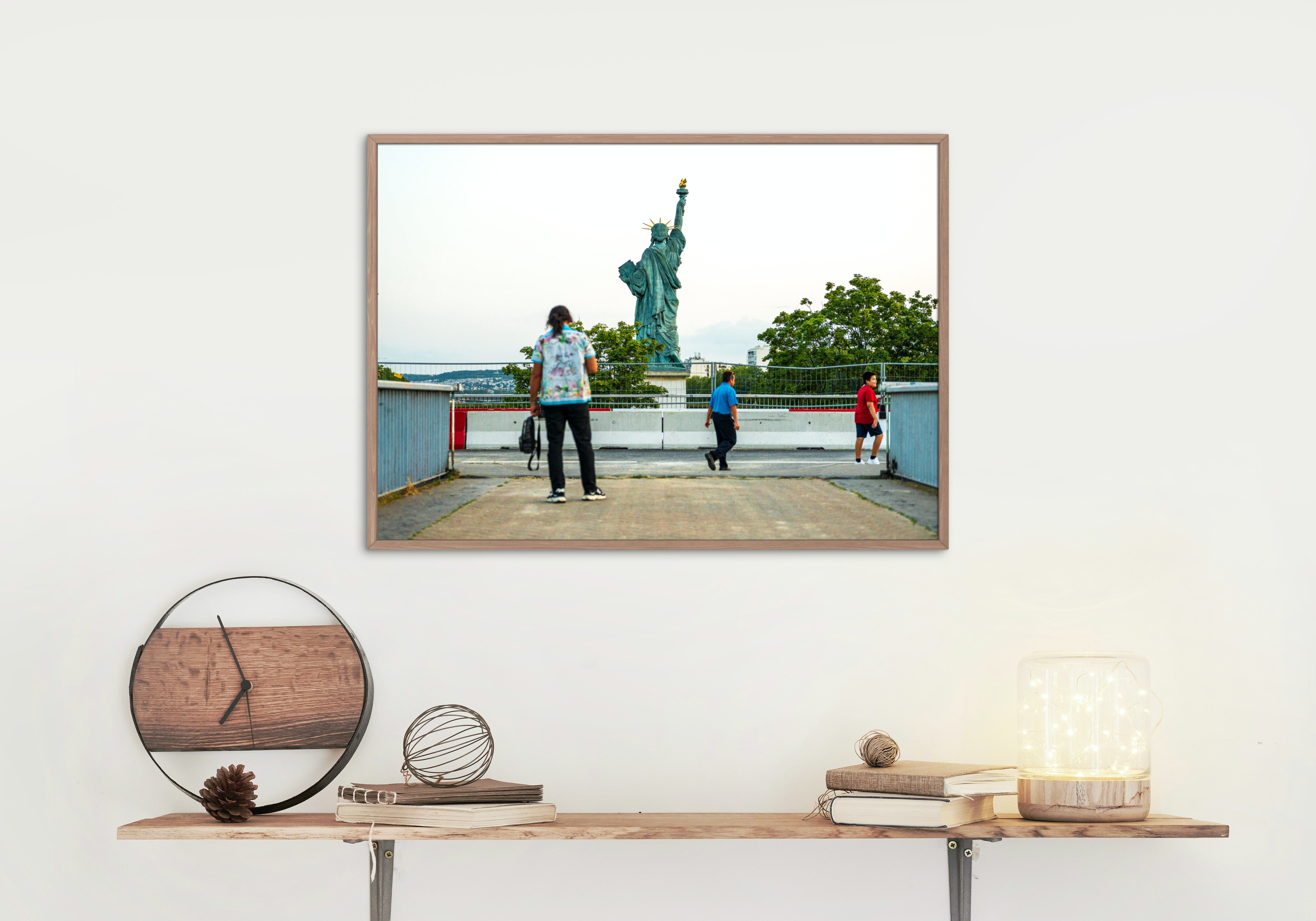 The Statue of Liberty - Poster
Poster 'Statue of Liberty in Paris' - An International Symbol in Paris - XXL format 70x100cm

The Statue of Liberty in the Parisian Landscape

Take a piece of New York to Paris with this poster of a photograph of the Statue of Liberty in Paris. With its unique Parisian background, this photograph adds an international touch to your decoration.

XXL Format for Maximum Impact

This Statue of Liberty in Paris poster is available in the XXL format of 70X100 cm , offering a strong and impressive presence in your space.

Superior Printing Quality and Ecological Commitment

Our posters are printed on museum quality paper, ensuring vibrant colors and long life. In addition, for each poster sold, we plant 10 trees to help preserve the environment.

Fast and Secure Delivery

Your 'Statue of Liberty in Paris' poster will be delivered in 4 to 8 days in secure packaging, guaranteeing it arrives at your doorstep in perfect condition.
Delivery 4-8 days in secure packaging. Each poster purchase contributes to the planting of 10 trees, thanks to your support.
Each poster we offer is designed in an original and exclusive way by our talented artists. You won't find them on any other site.
We are committed to providing you with the highest quality posters , designed with passion and dedication. Every poster you buy from us is created to arouse admiration and satisfaction.
Click to discover our presentation video. Youtube.
Bring style to your walls with my unique
wall posters