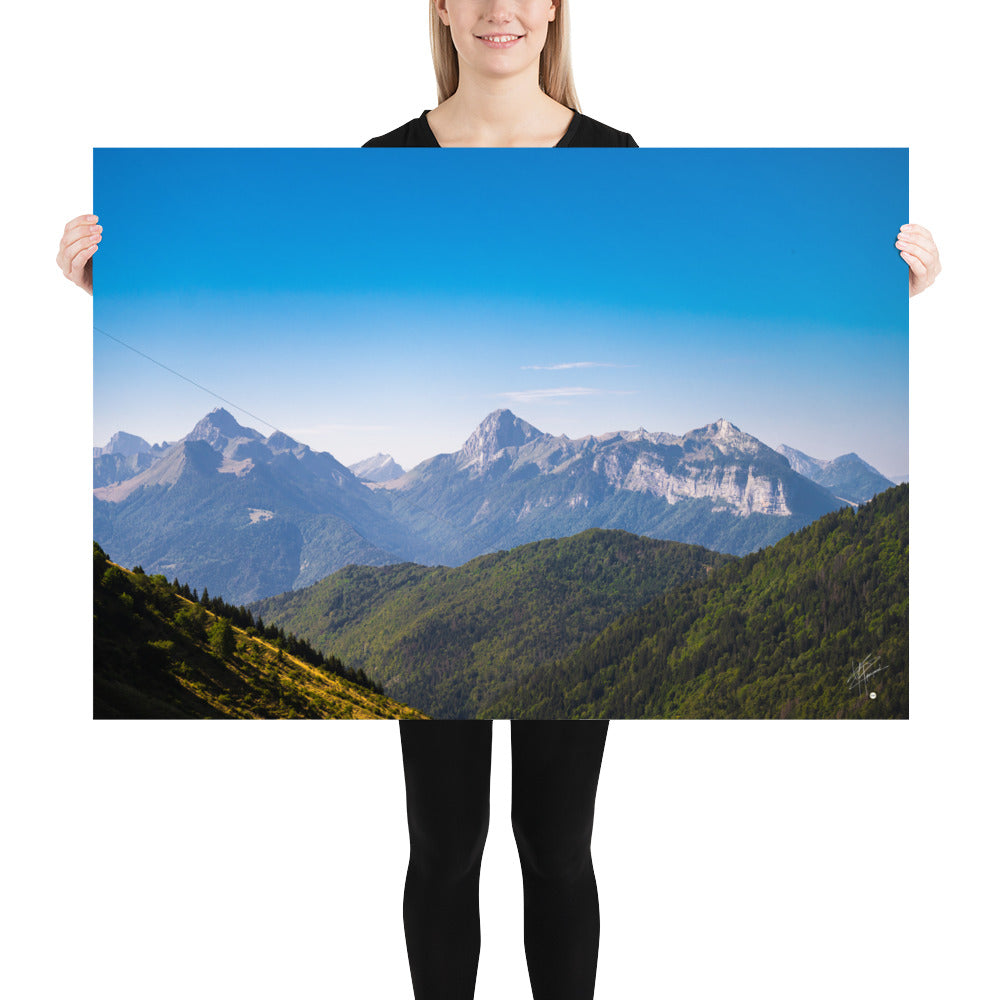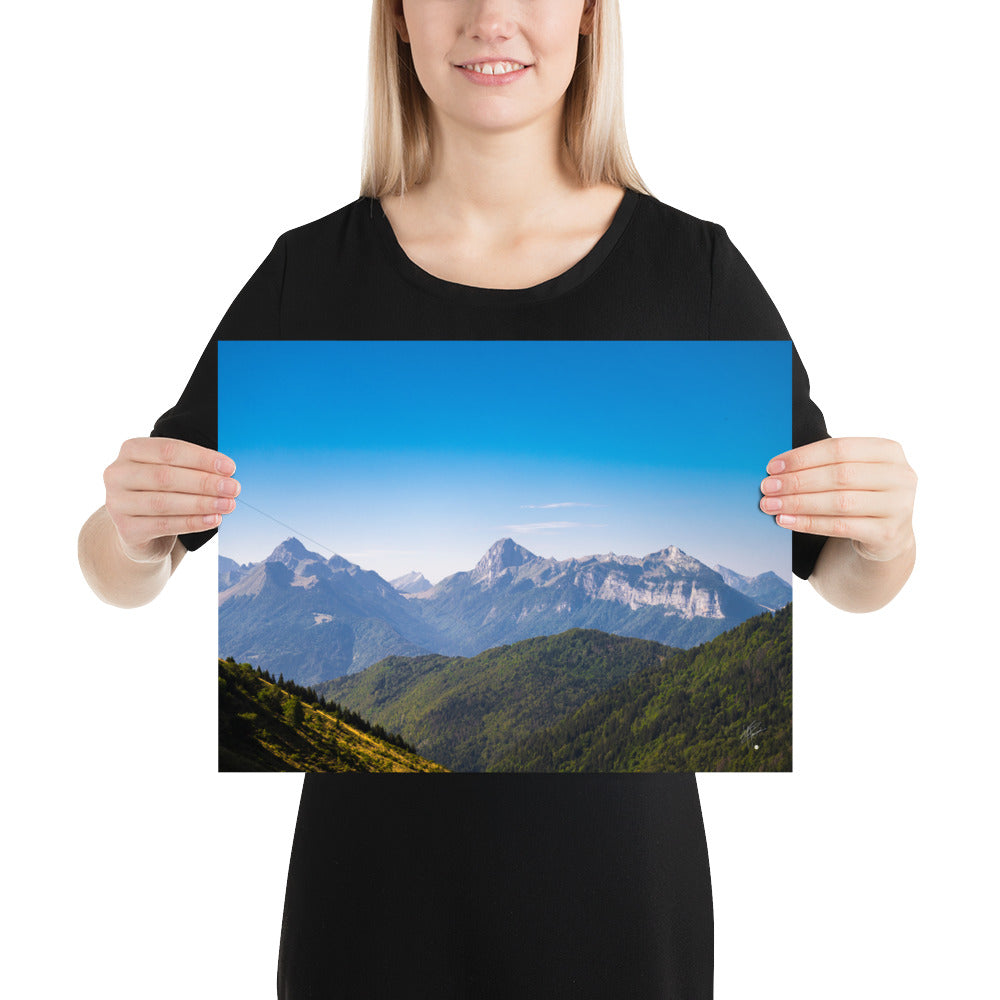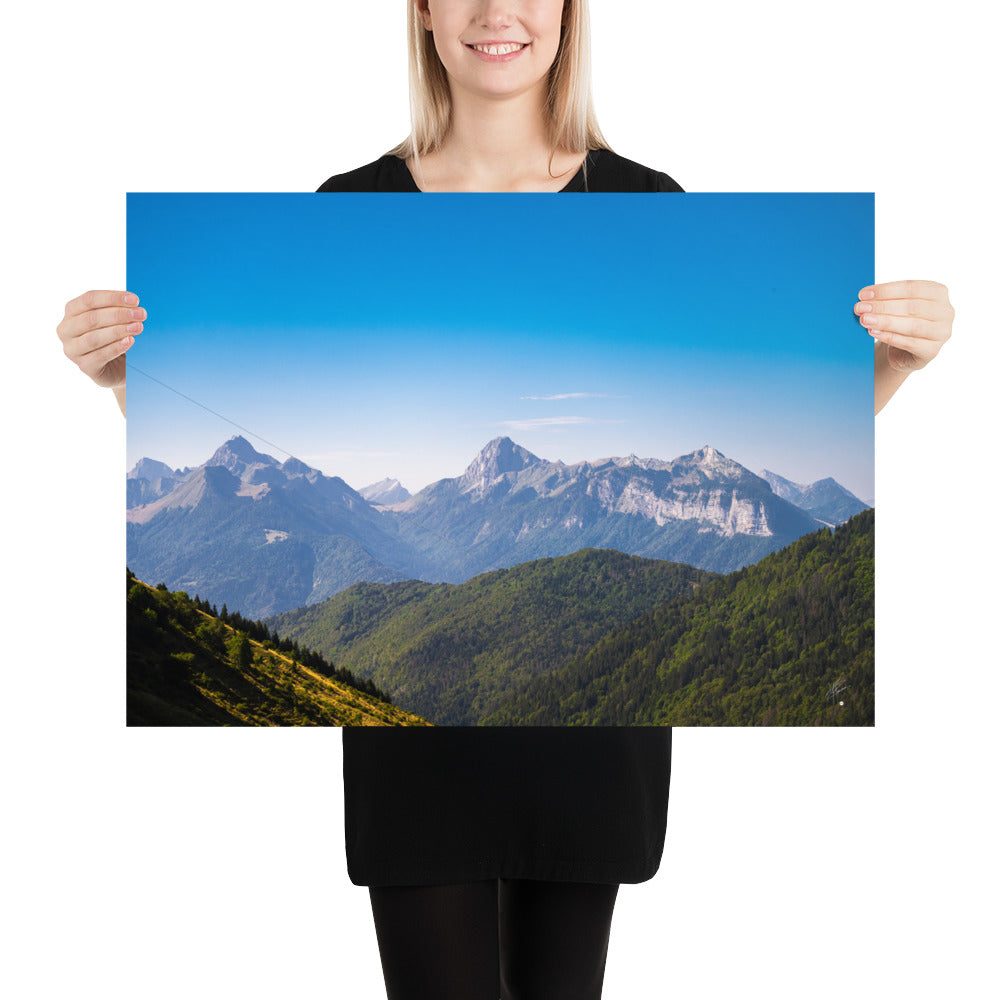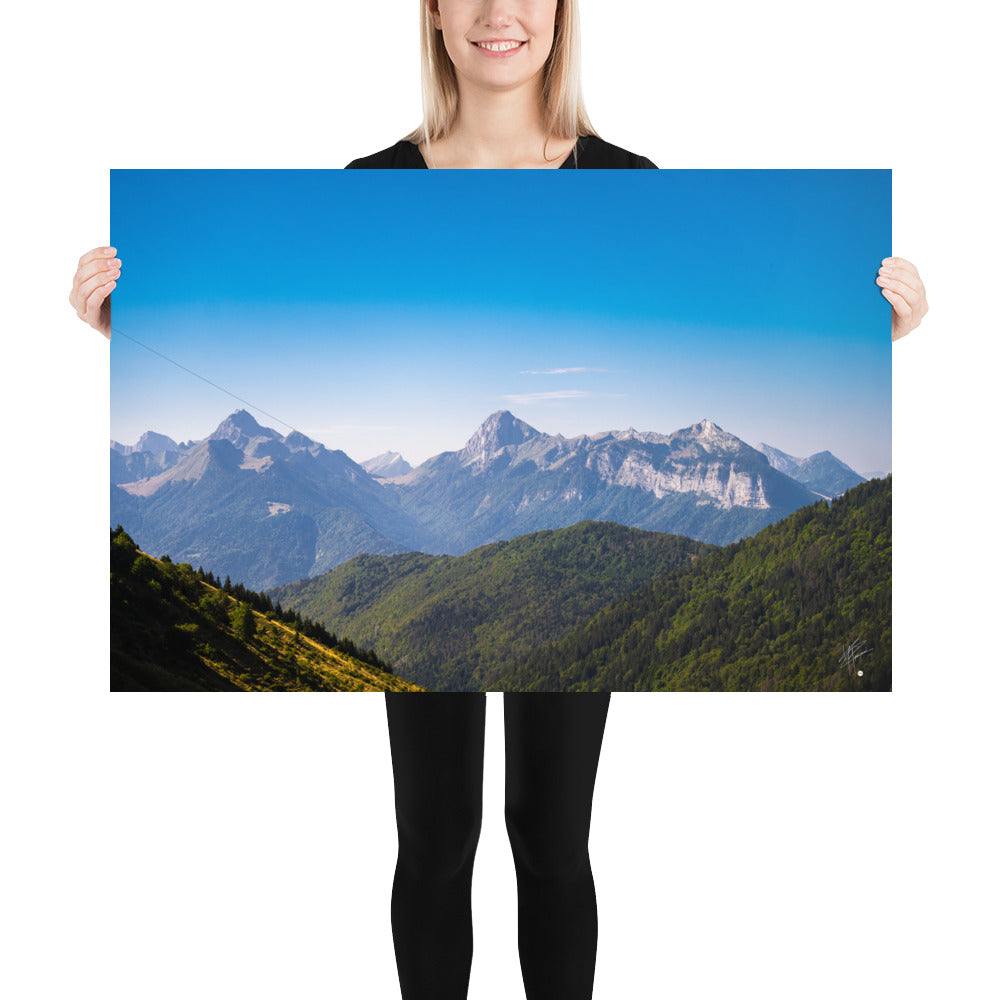 The Wallows - Poster
Photographic Poster 'Les Bauges' – Capture the Essence of the Haute-Savoie Mountains

Explore the Majesty of 'Les Bauges'

Immerse yourself in the natural beauty of the Haute-Savoie mountains with this captivating photograph titled 'Les Bauges'. This wall art perfectly captures the essence and charm of mountain landscapes.

Accent Item for Your Home Decor

This poster will be the focal point of any environment, bringing a sense of tranquility and natural grandeur to your living space, bedroom or office.

Availability and Size Options



Choose from several sizes to suit your needs, from 30x40cm to XXL 70x100cm.


Built to last, each poster is printed on thick, museum-quality matte paper.



Signed and Certified

To guarantee its authenticity and quality, each photograph is signed by the photographer himself.

Product Features



Paper thickness: 10.3 mil.


Paper weight: 189 gsm.


Opacity: 94%.


Delivery 4-8 days in secure packaging. Each poster purchase contributes to the planting of 10 trees, thanks to your support.
Each poster we offer is designed in an original and exclusive way by our talented artists. You won't find them on any other site.
We are committed to providing you with the highest quality posters , designed with passion and dedication. Every poster you buy from us is created to arouse admiration and satisfaction.
Click to discover our presentation video. Youtube.
Bring style to your walls with my unique
wall posters