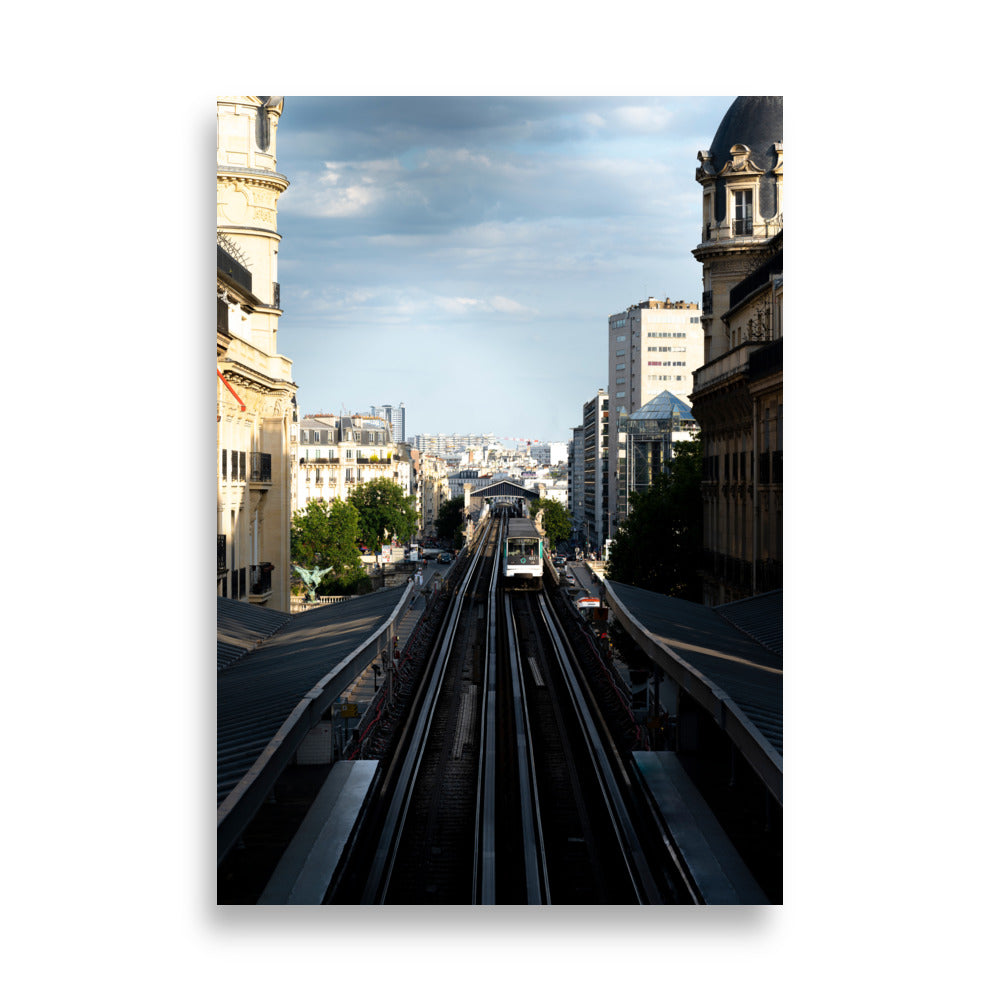 Subway Passy - Poster
Poster 'Metro Passy' - The elegance of Parisian architecture in photography - Available in size 30x40cm up to XXL 70x100cm

Immersion in the heart of Paris

Bring Paris into your home with the 'Métro Passy' poster. Capturing one of the most beautiful metro stations in the city, this photograph offers a unique perspective on the tracks of the Paris metro, evoking the quintessence of the Parisian spirit.

A nod to French architecture

With its focus on Passy station, this poster highlights the beauty and elegance of Parisian architecture. Each detail is rendered with great finesse, for a rendering as faithful as possible to reality.

Print quality and durability

Thanks to high-definition printing on high-quality paper, the 'Métro Passy' poster offers you remarkable visual results and great longevity.

Various formats to adapt to your interior

Available in several sizes, from 30x40cm to 70x100cm in XXL, the 'Métro Passy' poster will fit perfectly into your interior decoration, whatever space you have.
Delivery 4-8 days in secure packaging. Each poster purchase contributes to the planting of 10 trees, thanks to your support.
Each poster we offer is designed in an original and exclusive way by our talented artists. You won't find them on any other site.
We are committed to providing you with the highest quality posters , designed with passion and dedication. Every poster you buy from us is created to arouse admiration and satisfaction.
Click to discover our presentation video. Youtube.
Bring style to your walls with my unique
wall posters