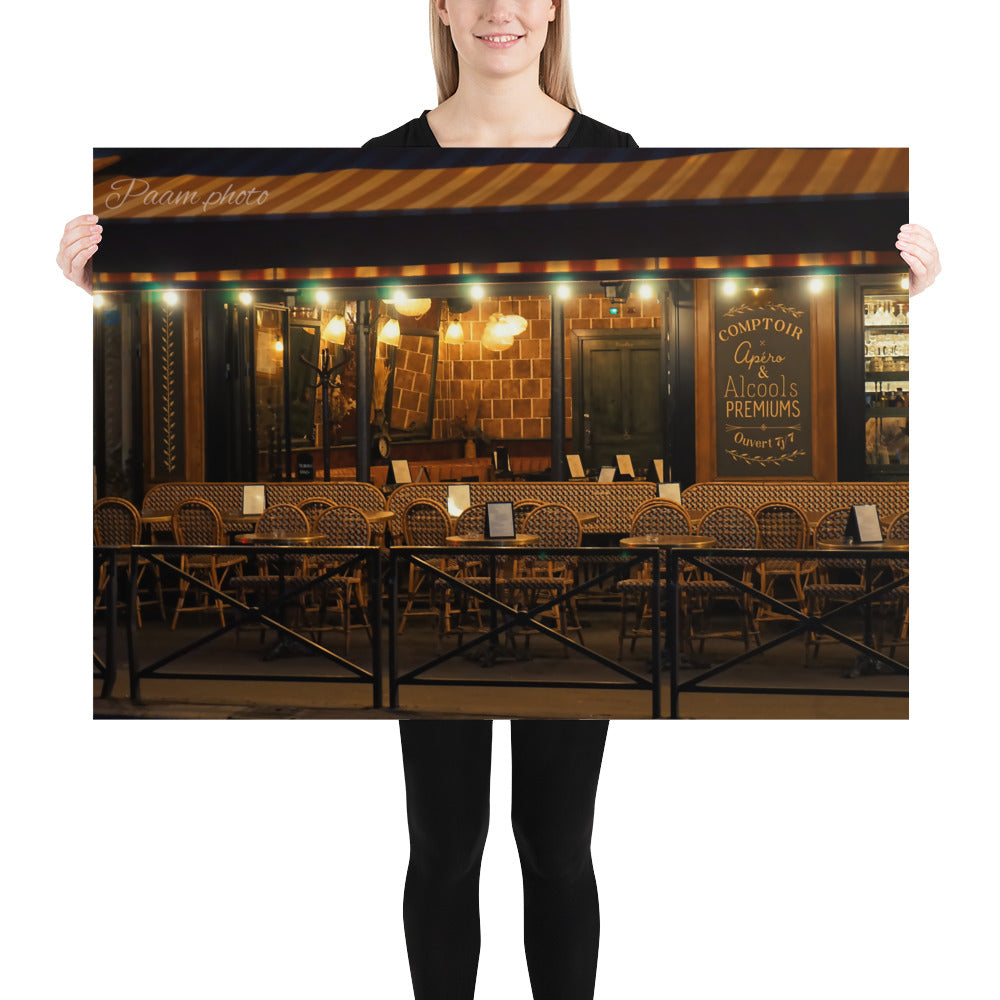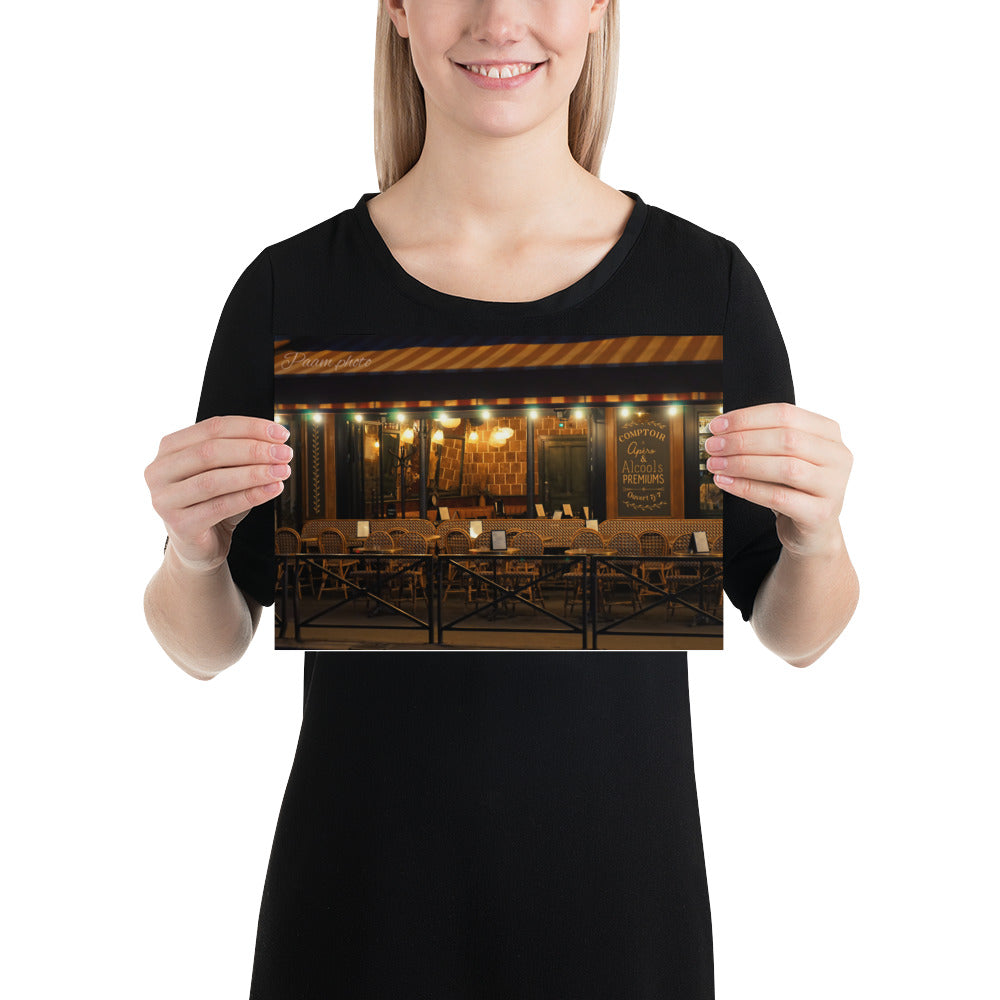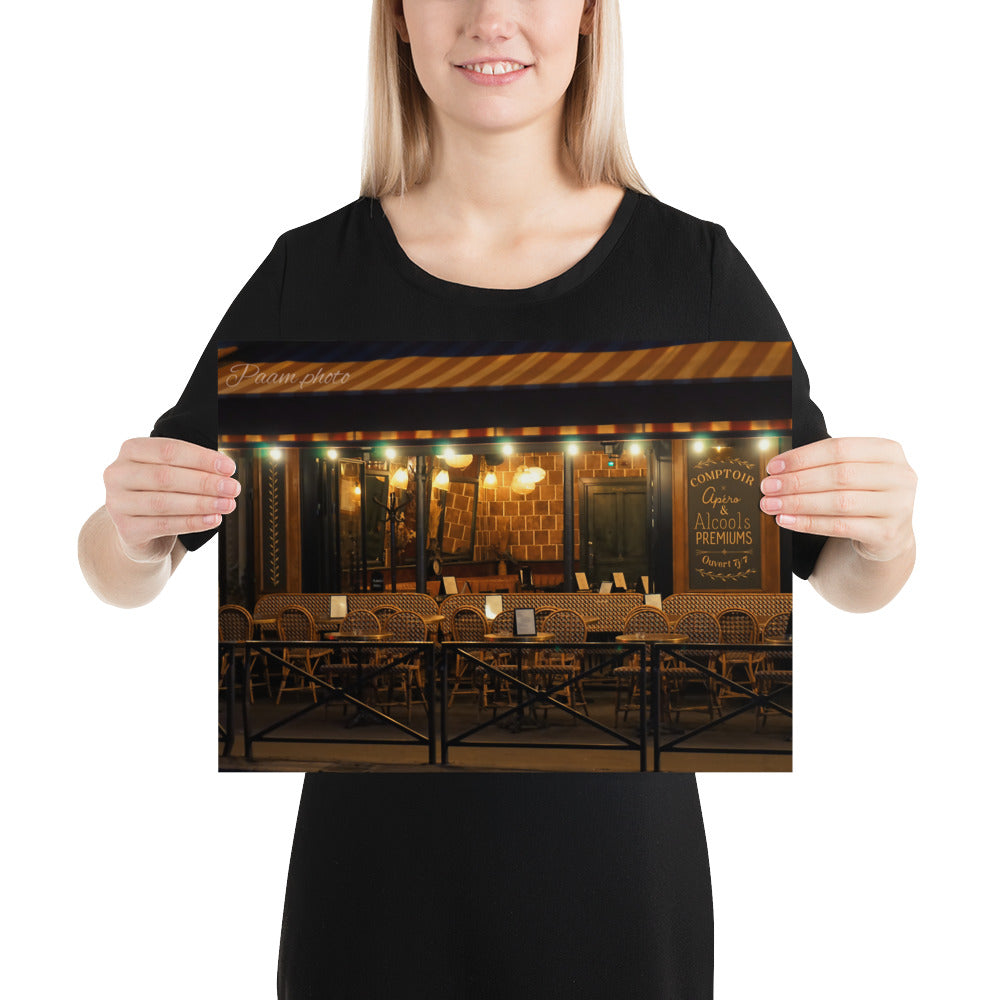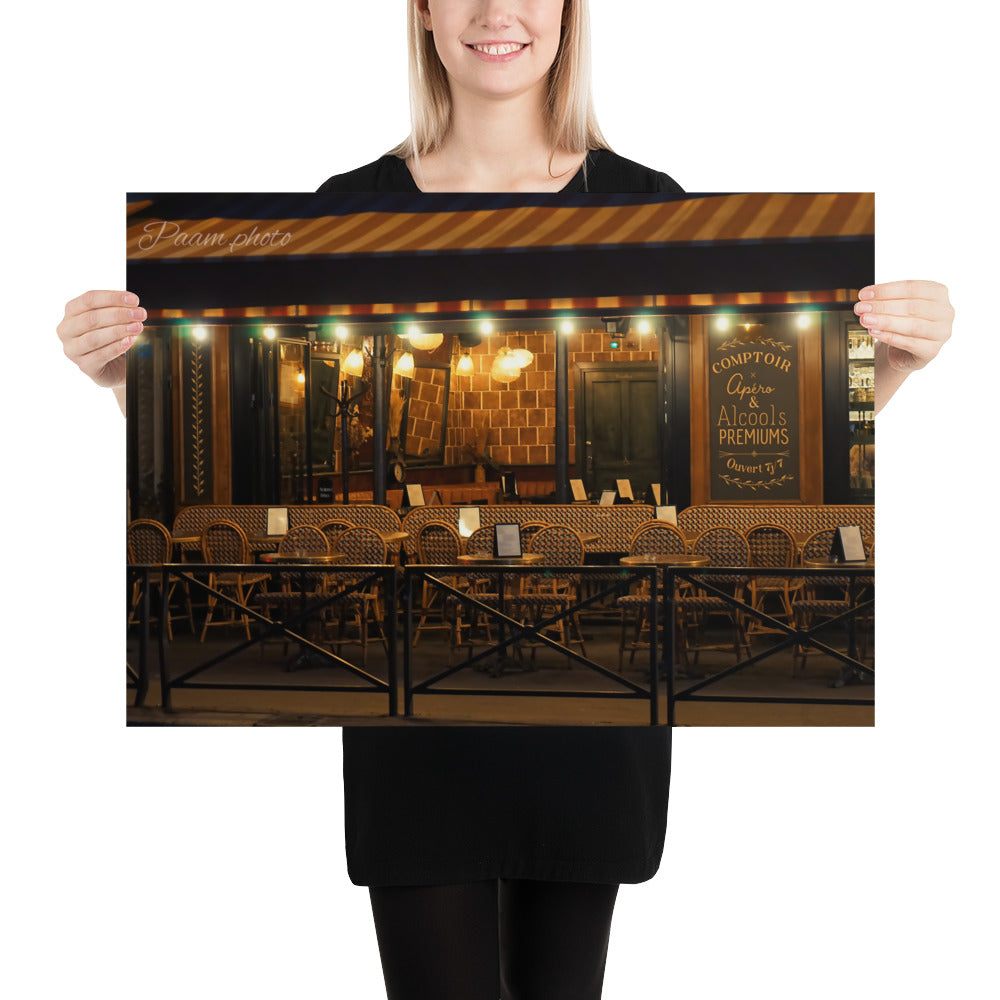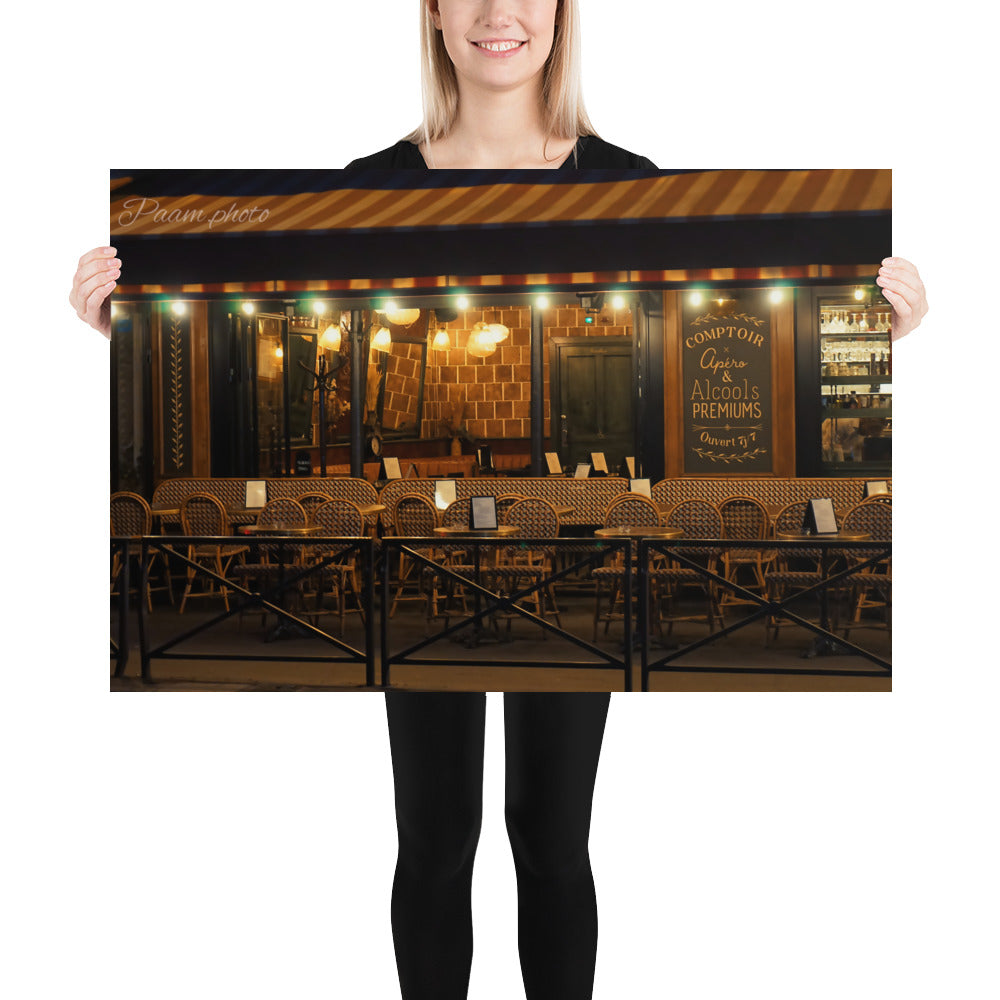 A l'heure de l'ouverture - Poster
Poster 'A l'heure de l'ouverture' – Paris à l'Aube Capturé Par Antony Porlier

Les Premières Lueurs de Paris

Le 13 septembre 2023, à 6h53 précisément, alors que la ville de Paris s'éveille, Antony Porlier saisit avec son objectif une scène purement parisienne : une terrasse de café encore déserte, les chaises et tables tout juste installées, prêtes à accueillir les premiers clients de la journée.

Immersion dans l'Âme de Paris

Il n'y a rien de tel qu'une terrasse de café pour ressentir l'esprit de Paris. Avec les premières lumières matinales éclairant délicatement la scène, cette photographie évoque la sérénité, l'anticipation et le charme intemporel de la Ville Lumière.

Élégance et Caractère pour Votre Intérieur

Ce poster apportera une touche d'élégance parisienne à votre intérieur. Que ce soit dans votre chambre, bureau ou salon, il ajoutera une ambiance sophistiquée et inspirante.

Qualité et Dimensions

Optez pour le format qui vous convient, du 21x30cm pratique au 70x100cm XXL pour un impact maximal. L'affiche est réalisée sur un papier mat épais de qualité musée, assurant longévité et excellence.

Signature d'un Maître

Chaque photographie est authentifiée par la signature du renommé photographe Antony Porlier, gage de son originalité et de sa qualité exceptionnelle.

Caractéristiques Techniques



Épaisseur du papier : 10,3 mil.


Poids du papier : 189 g/m².


Opacité : 94%.


Delivery 4-8 days in secure packaging. Each poster purchase contributes to the planting of 10 trees, thanks to your support.
Each poster we offer is designed in an original and exclusive way by our talented artists. You won't find them on any other site.
We are committed to providing you with the highest quality posters , designed with passion and dedication. Every poster you buy from us is created to arouse admiration and satisfaction.
Click to discover our presentation video. Youtube.
Bring style to your walls with my unique
wall posters