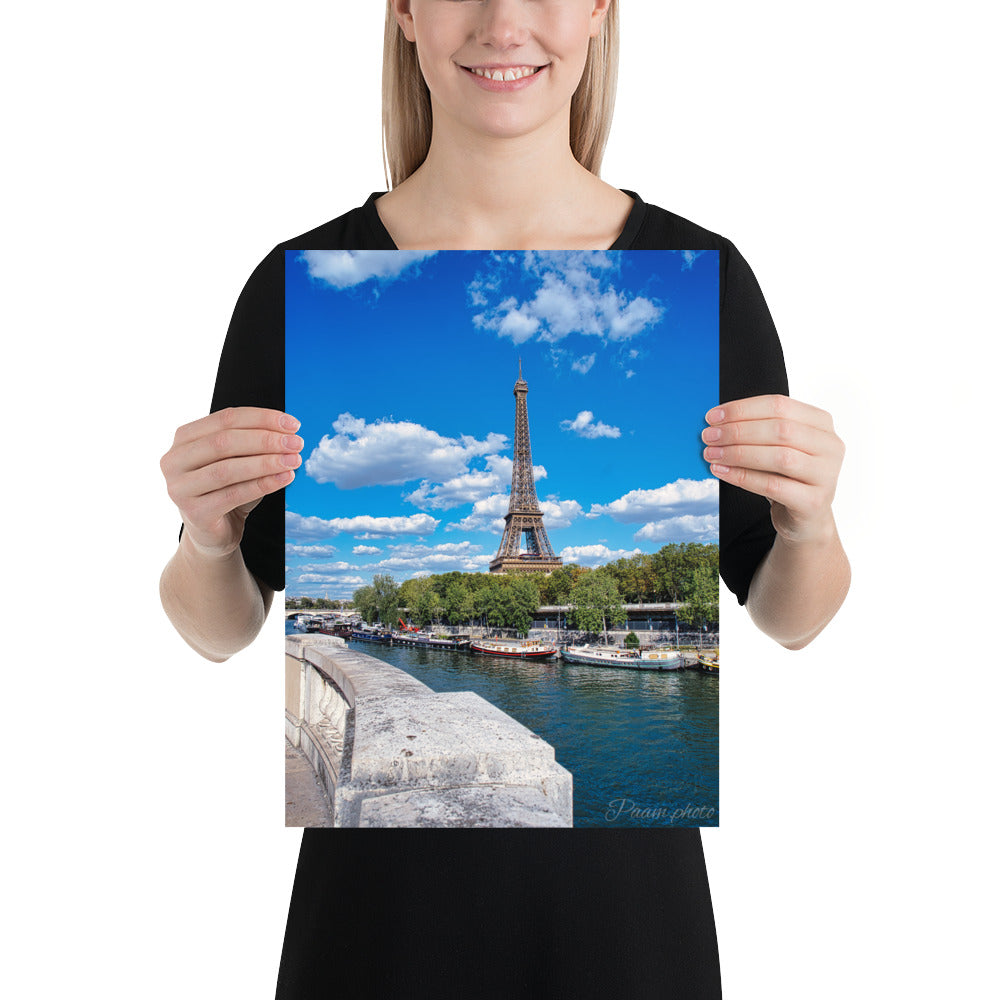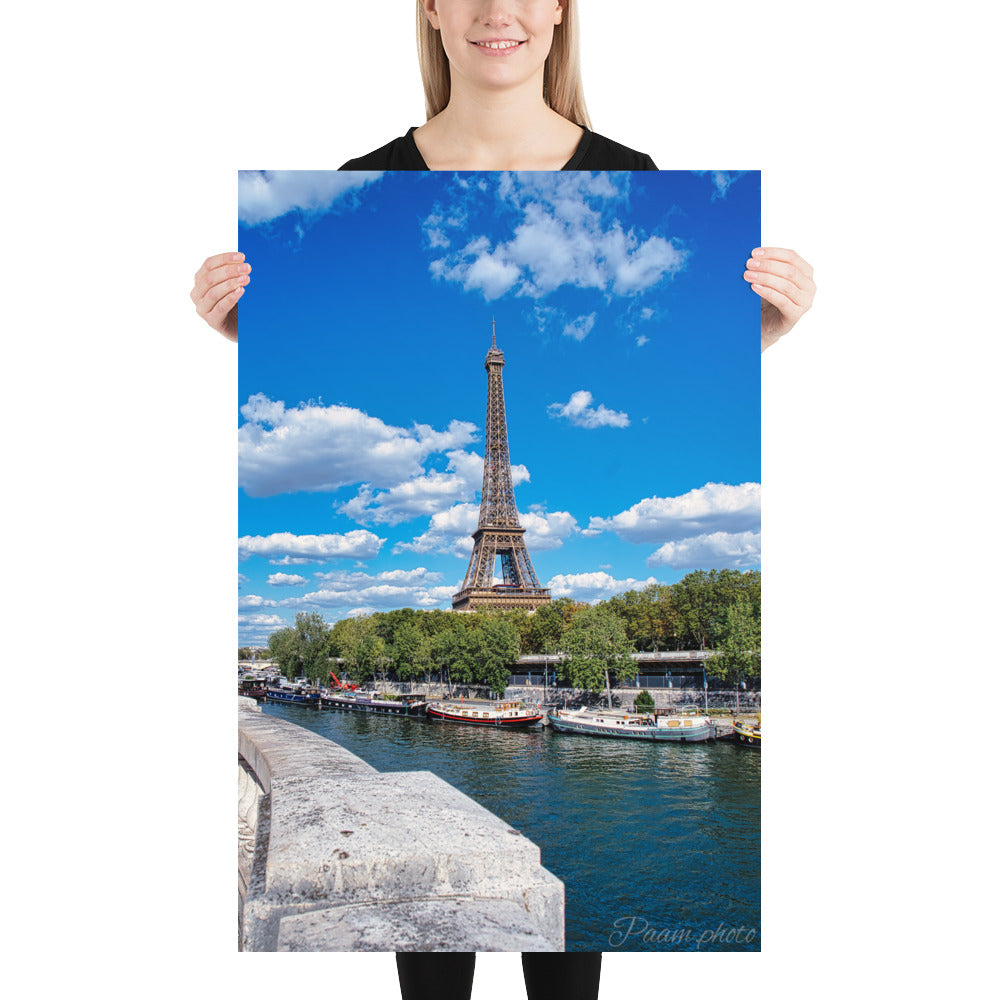 Carte Postale - Poster
Poster 'Carte Postale' – Vue Époustouflante de la Tour Eiffel

Paris dans toute sa Splendeur

Imprégnez-vous de la beauté de Paris avec cette photographie prise sous un ciel bleu légèrement nuageux. D'un côté, la majestueuse Tour Eiffel se dresse fièrement, tandis que de l'autre, les péniches amarrées aux quais de la Seine ajoutent à la scène une atmosphère paisible et romantique.

Une Fenêtre sur la Ville Lumière

Cette vue, prise depuis l'autre rive de la Seine, saisit l'essence même de la ville romantique. Elle incarne la beauté, la culture et le charme intemporel de Paris.

Personnalisez Votre Espace

Cette photographie apportera une touche d'élégance à votre intérieur. Idéale pour votre chambre, bureau ou n'importe quel espace, elle égayera votre environnement de manière subtile.

Qualité et Dimensions

Choisissez parmi une gamme de formats, du 21x30cm compact au 70x100cm XXL majestueux. Chaque affiche est imprimée sur un papier mat épais de qualité musée, garantissant une excellente durabilité.

Signature et Authentification

Signée par le photographe Antony Porlier, chaque pièce témoigne d'un travail artistique d'exception.

Caractéristiques Techniques



Épaisseur du papier : 10,3 mil.


Poids du papier : 189 g/m².


Opacité : 94%.


Delivery 4-8 days in secure packaging. Each poster purchase contributes to the planting of 10 trees, thanks to your support.
Each poster we offer is designed in an original and exclusive way by our talented artists. You won't find them on any other site.
We are committed to providing you with the highest quality posters , designed with passion and dedication. Every poster you buy from us is created to arouse admiration and satisfaction.
Click to discover our presentation video. Youtube.
Bring style to your walls with my unique
wall posters