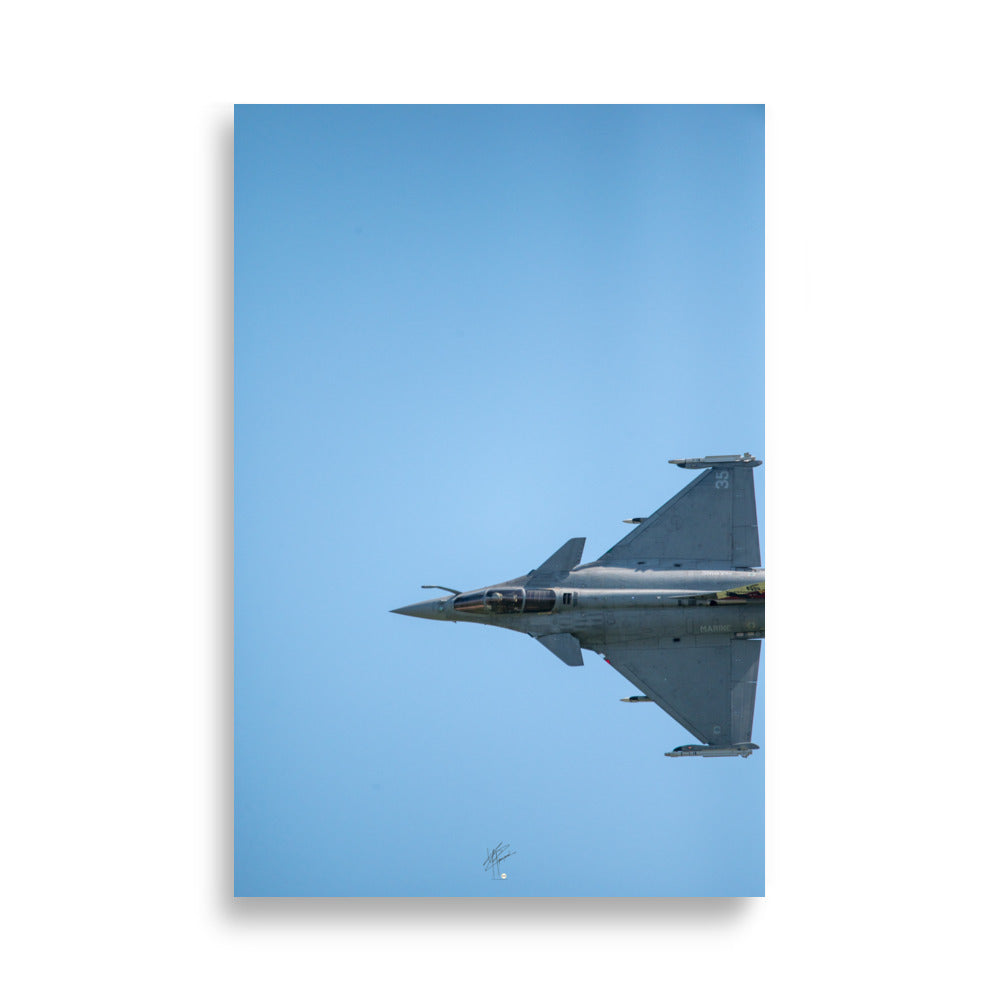 Domination du vent - Poster
Domination du vent

Photographie par Yann Peccard

Description du Poster

Imprégnez-vous de la majesté de l'avion de chasse Rafale avec le poster "Domination du vent". Cette prise unique offre une perspective aérienne rare de l'avion, le montrant sous un angle plat, offrant ainsi une vue imprenable sur le cockpit et l'envergure complète de cet appareil impressionnant. Le ciel bleu pur sert de toile de fond parfaite, accentuant les lignes épurées et la puissance brute de l'avion.

Caractéristiques du Poster



Disponible en plusieurs tailles, du 21x30cm au XXL 70x100cm


Impression de qualité muséale sur papier mat épais, garantissant une netteté exceptionnelle et une durée de vie optimale


Épaisseur du papier : 10,3 mil


Poids du papier: 189 g/m²


Opacité: 94%



Transformez votre espace

Parfait pour les passionnés d'aviation ou ceux qui cherchent à ajouter une touche contemporaine à leur espace, ce poster offre une combinaison de technologie, de design et de beauté naturelle. Il deviendra sans aucun doute le point focal de n'importe quel environnement.

À propos du Photographe

Yann Peccard est un photographe français renommé pour son talent unique à immortaliser les machines volantes dans toute leur splendeur. Sa passion et sa maîtrise technique se reflètent dans chaque image qu'il capture, faisant de chaque photographie une œuvre d'art en soi.
Delivery 4-8 days in secure packaging. Each poster purchase contributes to the planting of 10 trees, thanks to your support.
Each poster we offer is designed in an original and exclusive way by our talented artists. You won't find them on any other site.
We are committed to providing you with the highest quality posters , designed with passion and dedication. Every poster you buy from us is created to arouse admiration and satisfaction.
Click to discover our presentation video. Youtube.
Bring style to your walls with my unique
wall posters