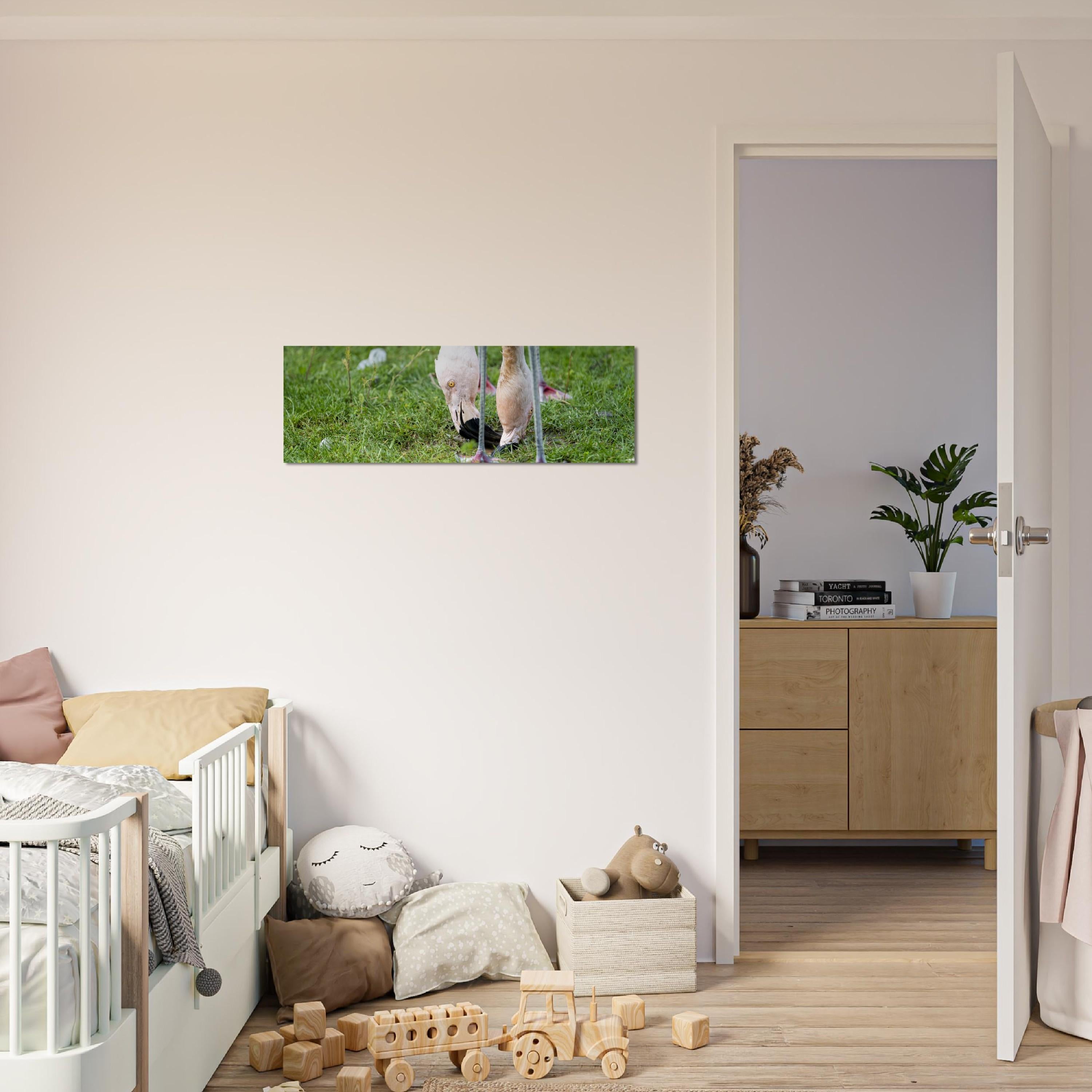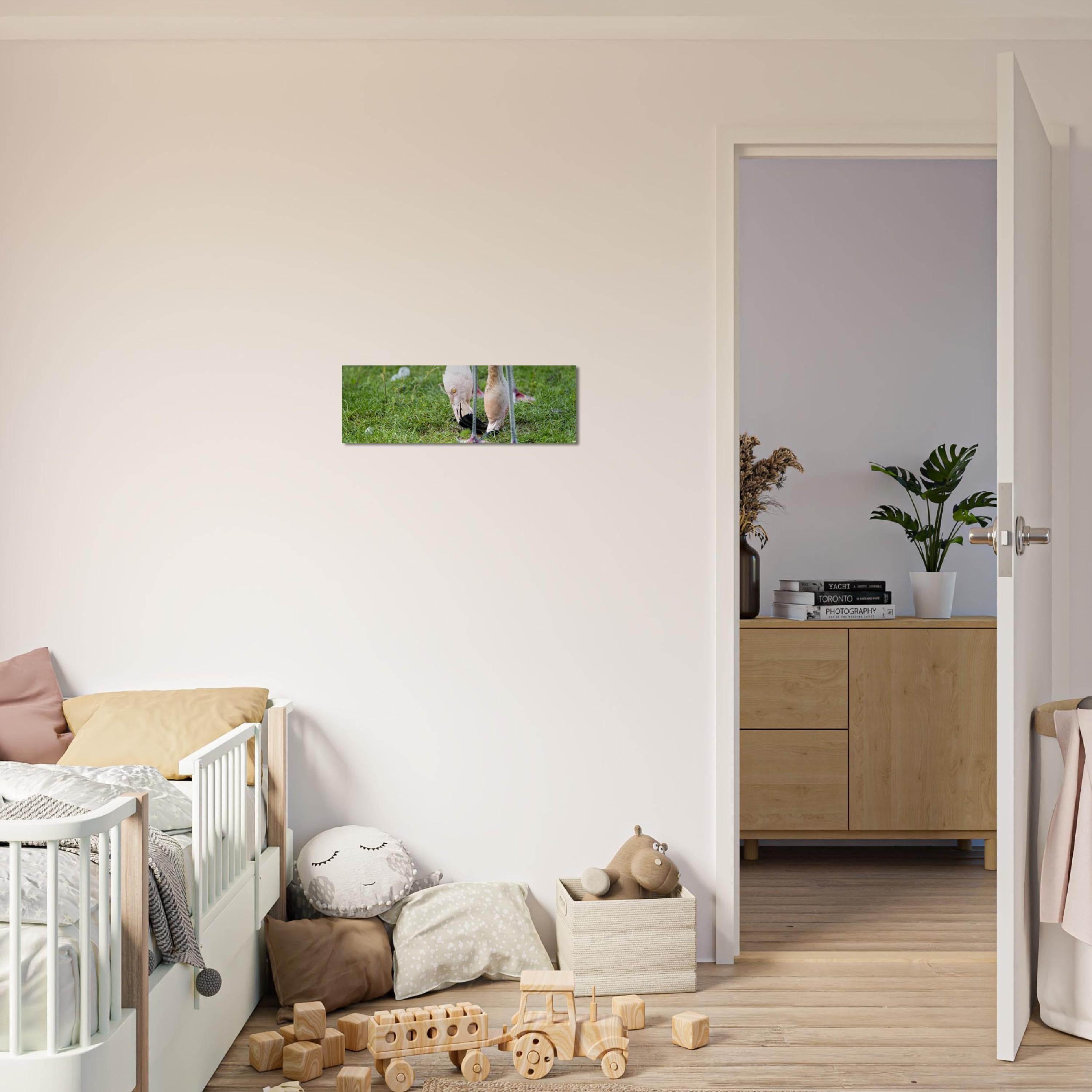 Flamingo N02 - Metal poster
DIBOND* metal on aluminum poster : This captivating photograph, taken by me, features two pink flamingos, whose graceful heads touch the damp ground covered with green grass. I used my favorite lens, a Nikon 70-200mm, which I consider to be one of the brand's best lenses. The keen eye of one of the flamingos is particularly showcased in this peaceful scene. The two birds cool off enjoying a small puddle, adding a touch of tenderness and poetry to the image. Posters on DIBOND* aluminum (smooth) are designed to last a long time, offering an optimal finish. They are light and suitable for any type of interior thanks to their modern appearance. The printing technique used gives a matte and anti-reflective finish, ideal for photo posters from the poster shop.

·          A matte and anti-reflective finish.

·          Aluminum Dibond 3 mm with a white coating

·          Printed directly onto aluminum with high quality inks

·          Each poster includes a hanging kit for quick and easy installation.
Delivery 4-8 days in secure packaging. Each poster purchase contributes to the planting of 10 trees, thanks to your support.
Each poster we offer is designed in an original and exclusive way by our talented artists. You won't find them on any other site.
We are committed to providing you with the highest quality posters , designed with passion and dedication. Every poster you buy from us is created to arouse admiration and satisfaction.
Click to discover our presentation video. Youtube.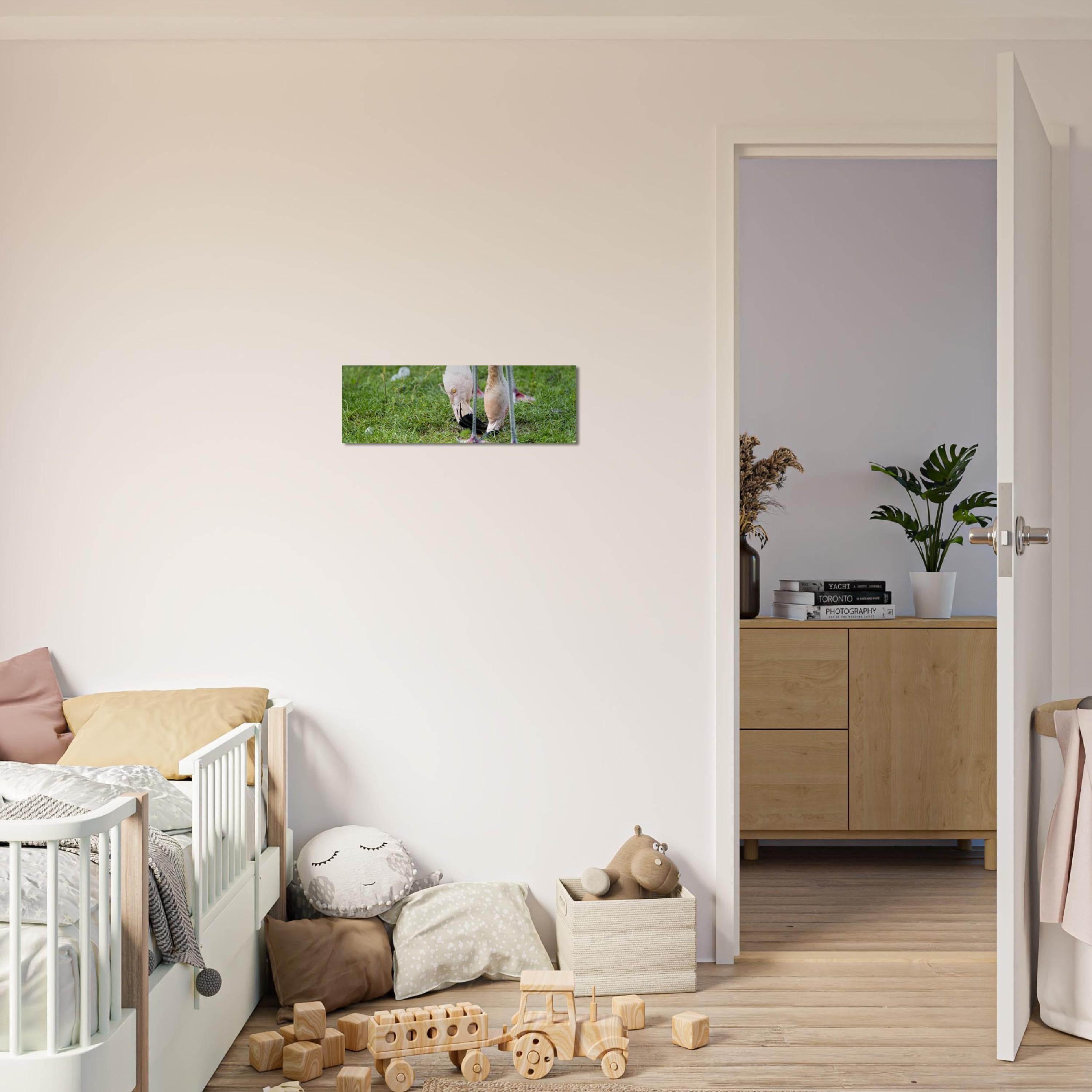 Bring style to your walls with my unique
wall posters