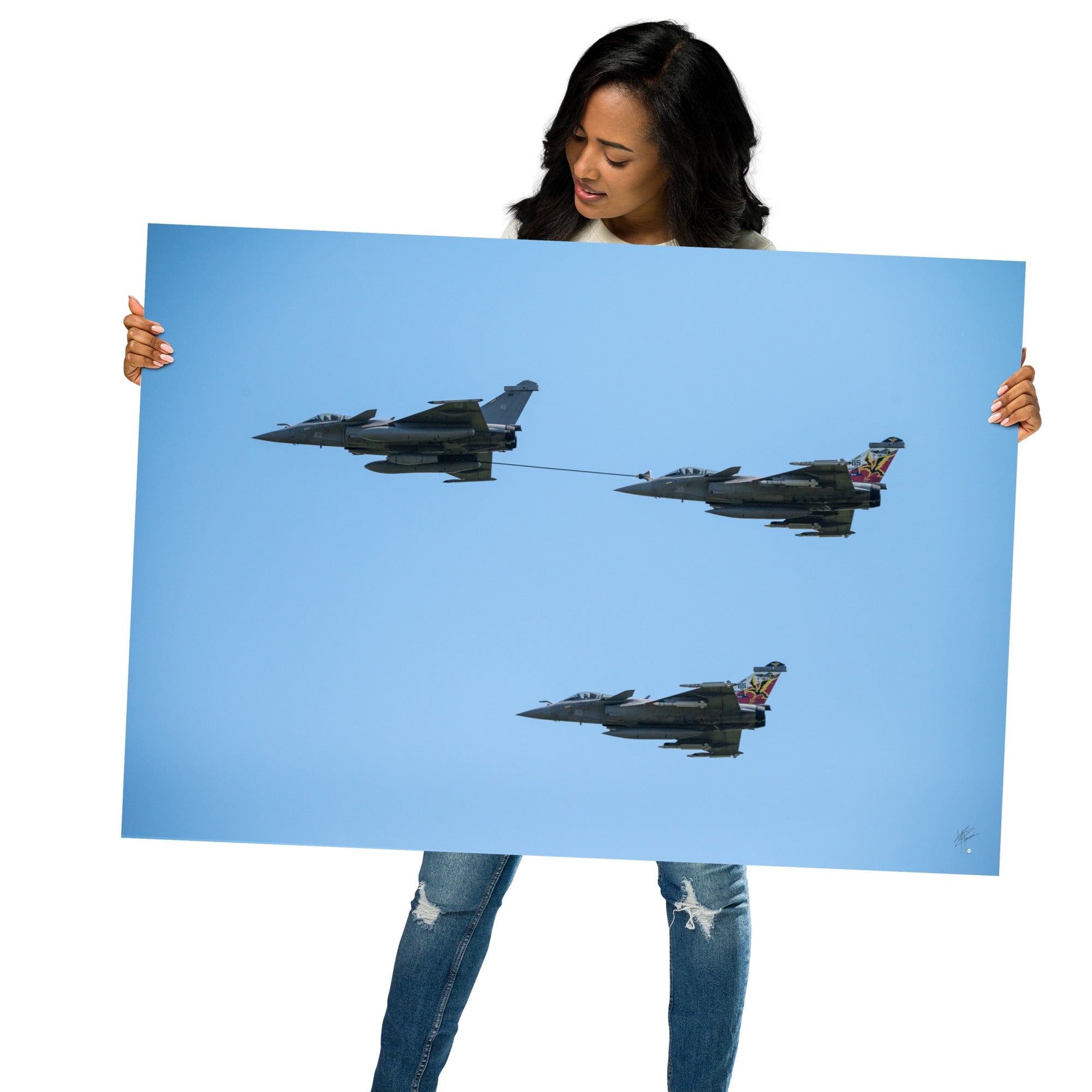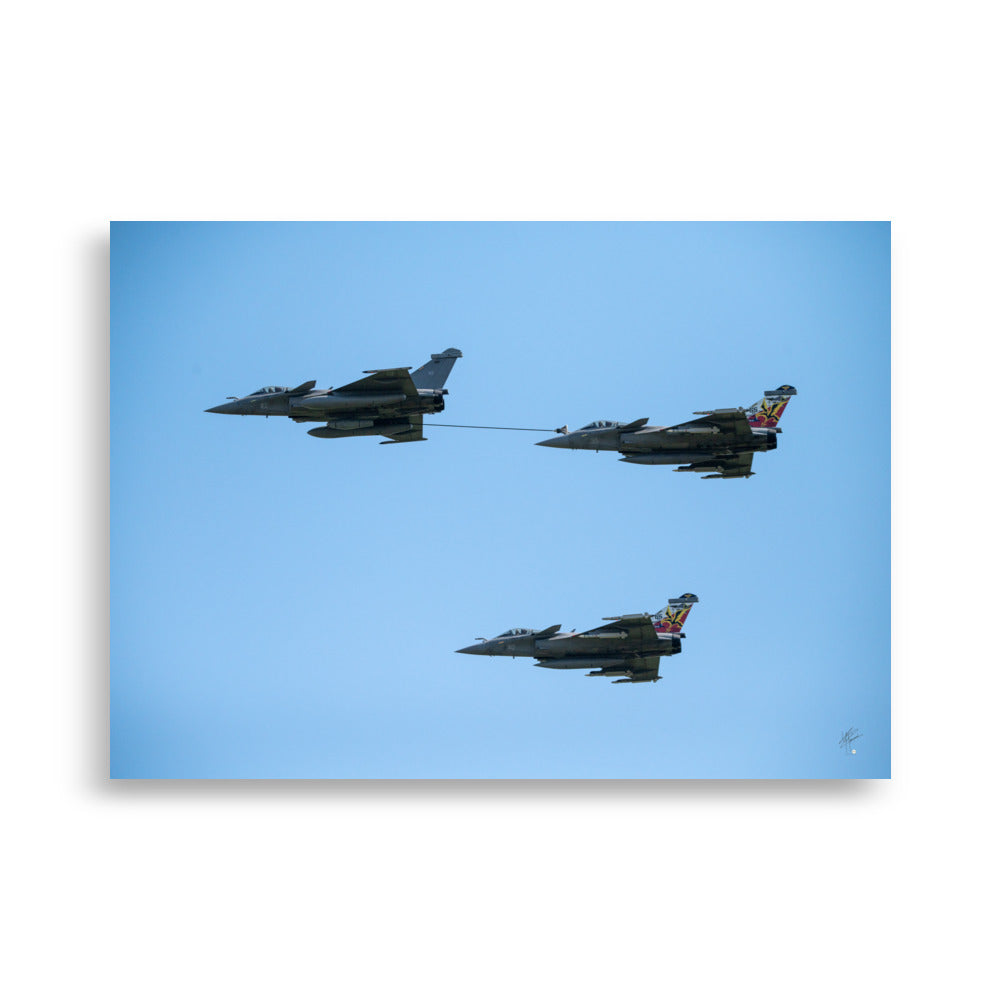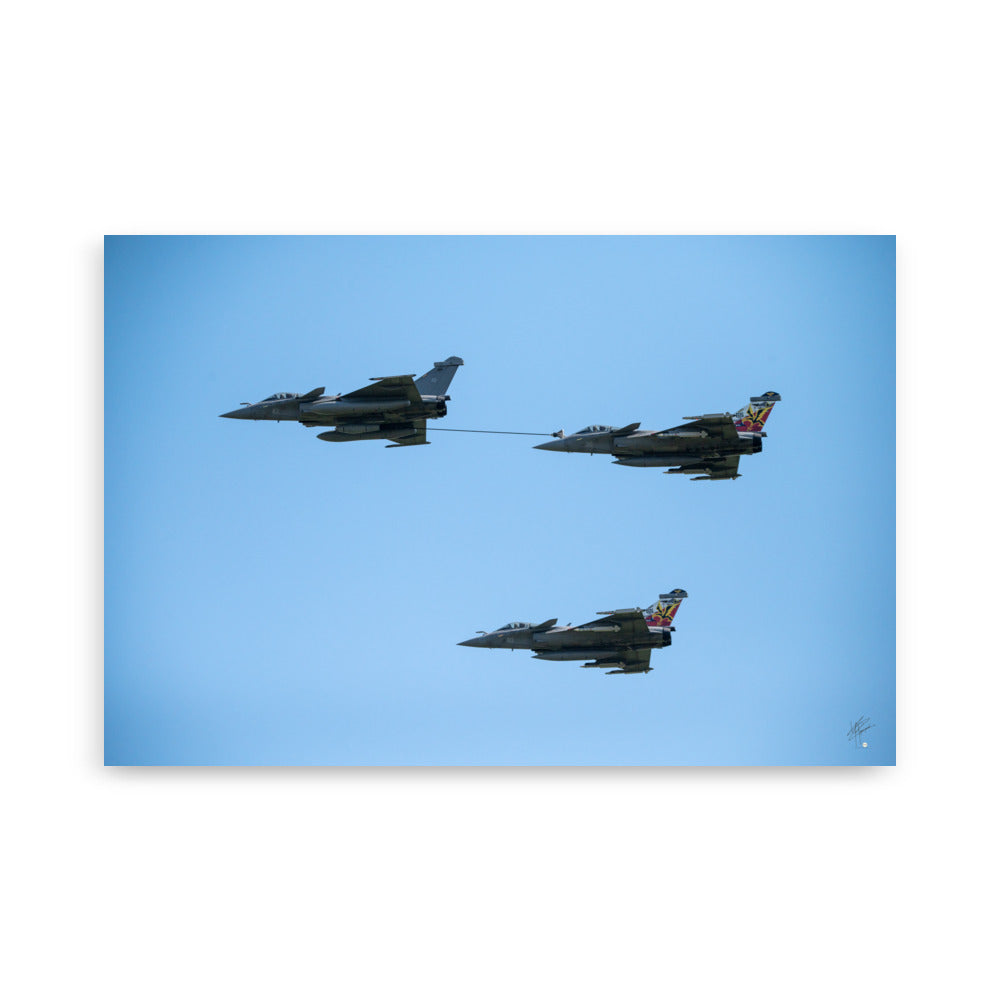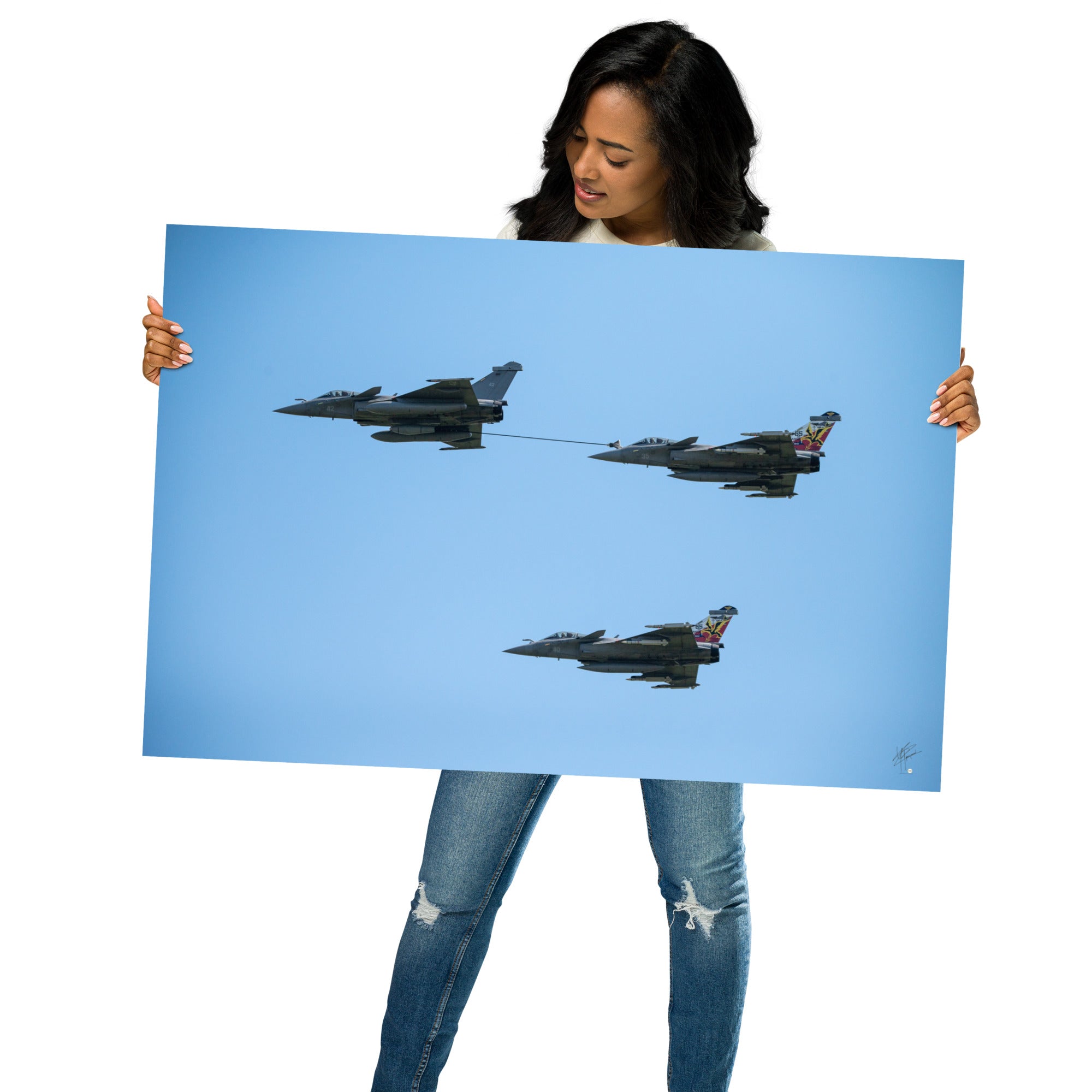 La danse du carburant - Poster
La danse du Carburant

Photographie par Yann Peccard

Description du Poster

S'envoler dans le ciel et être témoin de "La danse du Carburant", une manœuvre époustouflante entre trois avions de chasse Rafale en plein vol. Cette image captivante illustre l'art délicat du réapprovisionnement aérien, où précision, coordination et confiance sont essentielles. L'un des avions, transformé en station-service céleste, permet à ses camarades de s'approvisionner en carburant sans jamais toucher terre, démontrant ainsi l'incroyable habileté et la technologie avancée de l'aviation moderne.

Caractéristiques du Poster



Disponible en plusieurs tailles, du 21x30cm au XXL 70x100cm


Qualité d'impression muséale sur papier mat épais garantissant une brillance et une durée de vie exceptionnelles


Épaisseur du papier : 10,3 mil


Poids du papier: 189 g/m²


Opacité: 94%



Apportez le ciel dans votre espace

Ce poster ne manquera pas d'apporter une touche d'élégance et de fascination à n'importe quel espace, que ce soit dans une chambre, un bureau ou un salon. Pour les amateurs d'aviation et de photographie, cette pièce est un must.

À propos du Photographe

Yann Peccard est un photographe français renommé pour sa capacité à capturer les moments les plus intenses et les plus spectaculaires de l'aviation. Sa passion et son œil pour le détail transparaissent dans chaque cliché, faisant de lui une référence dans le domaine.
Delivery 4-8 days in secure packaging. Each poster purchase contributes to the planting of 10 trees, thanks to your support.
Each poster we offer is designed in an original and exclusive way by our talented artists. You won't find them on any other site.
We are committed to providing you with the highest quality posters , designed with passion and dedication. Every poster you buy from us is created to arouse admiration and satisfaction.
Click to discover our presentation video. Youtube.
Bring style to your walls with my unique
wall posters