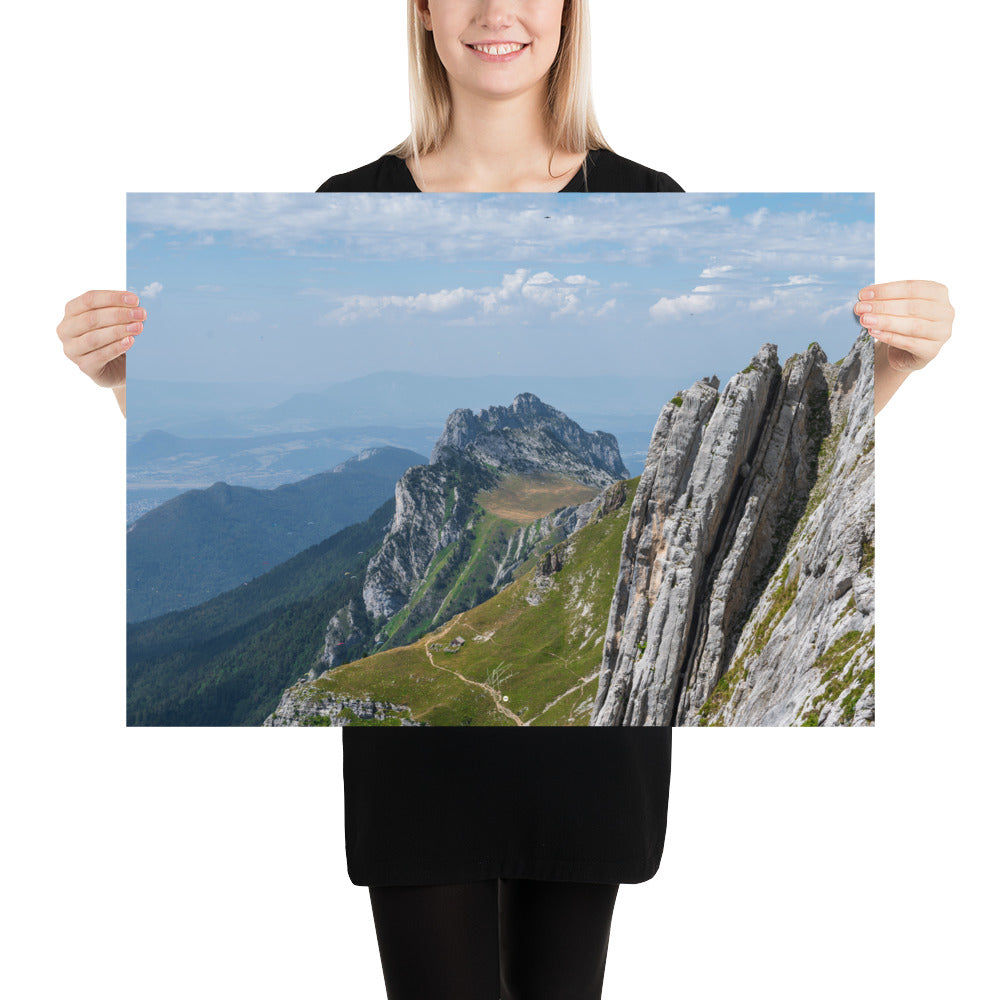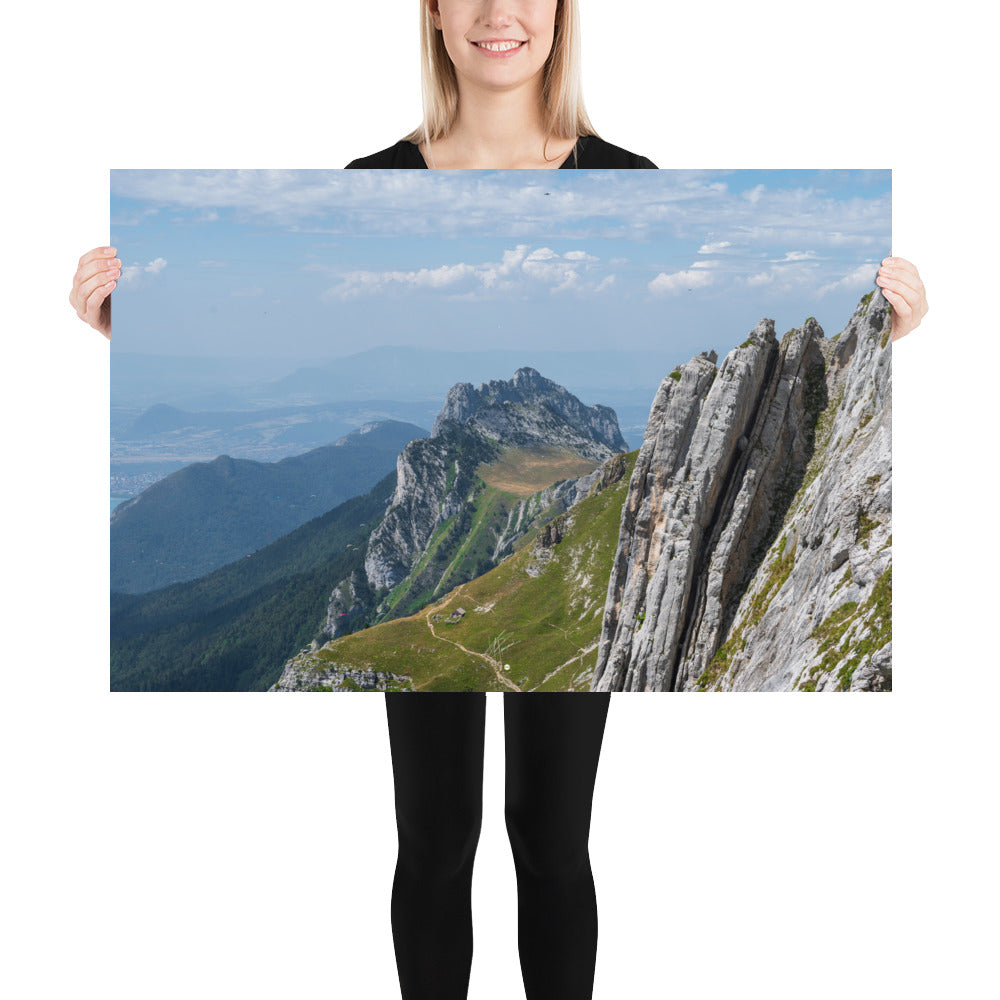 La Tournette N04 - Poster
Photographic Poster 'La Tournette N04' – Elevation and Vertigo in Haute-Savoie

The Altitude Experience Captured in a Picture

Embark on a dizzying experience with 'La Tournette N04', the fourth part of a series of five photos that documents an epic hike in Haute-Savoie. From the heights of the trail, contemplate Lake Annecy in the distance.

Transform Your Living Space

This bold poster serves as a wonderful accent for your home, whether it's your bedroom, office or living room. Create a dynamic and adventurous atmosphere in your daily life.

Museum Quality Details



Printed on high quality matte paper.


Various sizes available, from 30x40 cm to XXL format of 70x100 cm.



Work Authenticated by the Photographer

The photograph is signed by the professional, thus guaranteeing an authentic and unique work.

Technical specifications



Paper thickness: 10.3 mil.


Paper weight: 189 gsm.


Opacity: 94%, ensuring a sharp and vibrant image.


Delivery 4-8 days in secure packaging. Each poster purchase contributes to the planting of 10 trees, thanks to your support.
Each poster we offer is designed in an original and exclusive way by our talented artists. You won't find them on any other site.
We are committed to providing you with the highest quality posters , designed with passion and dedication. Every poster you buy from us is created to arouse admiration and satisfaction.
Click to discover our presentation video. Youtube.
Bring style to your walls with my unique
wall posters