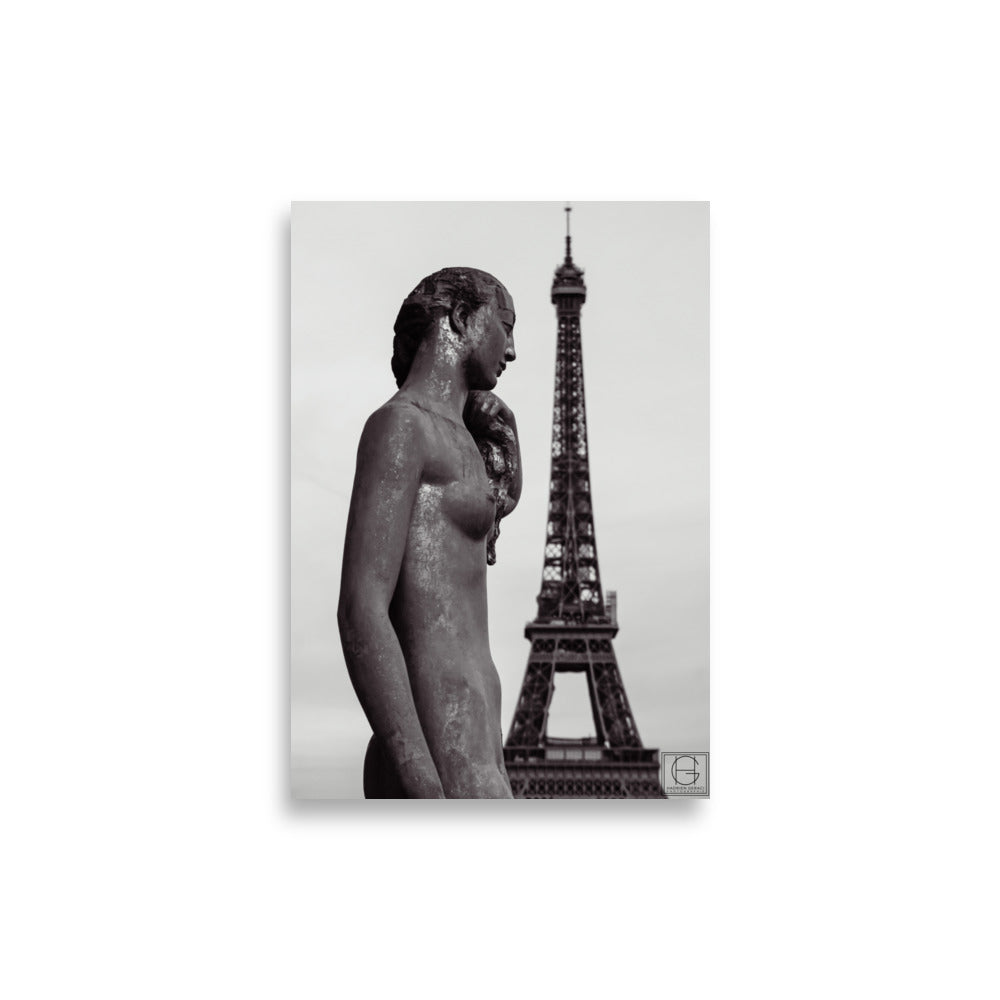 Les dames de fer - Poster
Poster Photographique 'Les dames de fer' par Hadrien Geraci

Une Vision Unique de Paris

Faisant partie de la prestigieuse série sur la Ville Lumière, cette photographie capte un instant intemporel, où la beauté architecturale de Paris se révèle dans toute sa splendeur. Tirée en grand format de 1m, chaque détail de cette œuvre est une célébration de l'art et de la culture.

Le Parvis des Droits de l'Homme: Un Cadre Exceptionnel

Prise depuis cet emplacement emblématique, cette photo n'était pas prévue à l'origine. C'est lors d'une errance inspirée que Hadrien a trouvé l'angle parfait, s'asseyant simplement sur un muret pour capturer la magie de l'instant.

L'Art de l'Impromptu

Cette photographie est le témoignage de la beauté qui peut surgir spontanément. Elle incarne le désir du photographe de saisir et de partager des moments qui rapprochent le spectateur de ce que nous considérons comme 'parfait'.

Élevez la Décoration de Votre Espace

Grâce à ce poster, ajoutez une touche parisienne à n'importe quelle pièce. Ses nuances et sa composition sublimeront votre intérieur, apportant élégance et raffinement.

Spécifications de Qualité Supérieure



Épaisseur: 10,3 mil


Poids: 189 g/m²


Opacité: 94%



Cette photo fait partie de la série sur Paris. Elle a été éditée et tirée en grand format de 1m pour mettre en valeur les détails.

Cette photographie exceptionnelle a été prise depuis le parvis des Droits de l'Homme, en face du Palais de Chaillot. Hadrien n'avait pas cette photo en tête avant de flâner dans cet endroit. Il s'est assis sur un petit muret et a capturé cet instant où le temps s'arrête pour un photographe. L'objectif est d'immortaliser et témoigner de ce qui nous semble "beau" et proche de la "perfection".
Delivery 4-8 days in secure packaging. Each poster purchase contributes to the planting of 10 trees, thanks to your support.
Each poster we offer is designed in an original and exclusive way by our talented artists. You won't find them on any other site.
We are committed to providing you with the highest quality posters , designed with passion and dedication. Every poster you buy from us is created to arouse admiration and satisfaction.
Click to discover our presentation video. Youtube.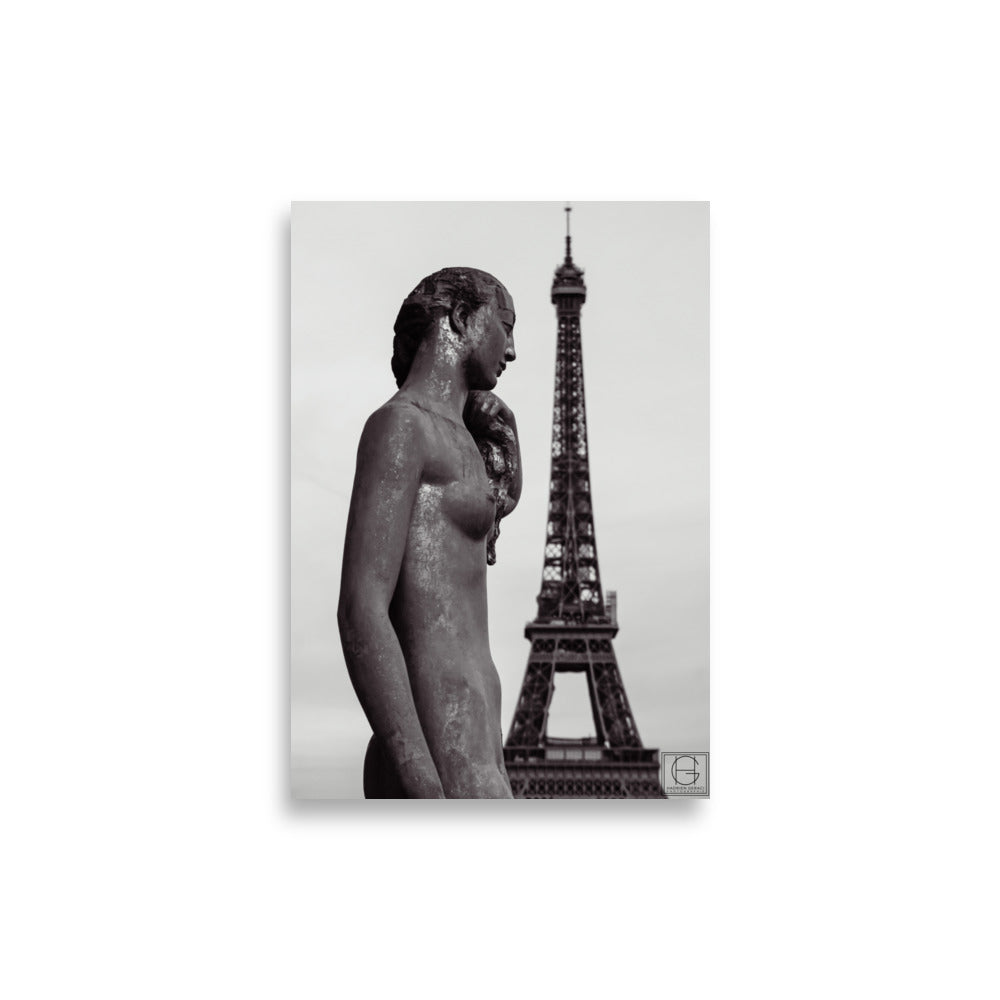 Bring style to your walls with my unique
wall posters