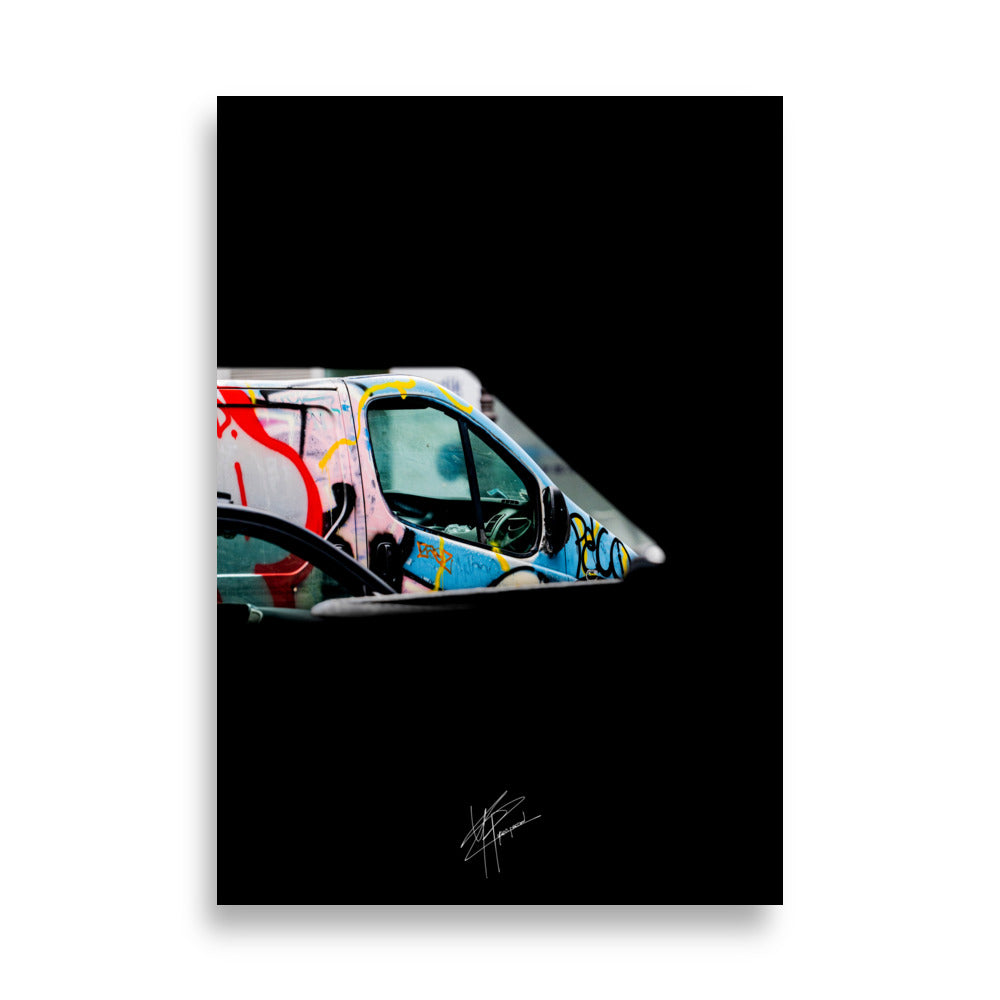 Aesthetic N01 - Poster
Poster 'Aesthetic N01'

Artistic Innovation in Street Photography

Immerse yourself in the art of contrast enhancement. The 'Poster Aesthetic' series is characterized by an original decoupage technique, where the whole environment darkens to bring out only one element. In this first part, the front of a Renault Trafic, marked by the trials of time and street artists, lights up in the heart of an enveloping darkness.

Poster Details

Size available: From 30x40cm to XXL 70x100cm

Museum quality on thick matte paper

Paper thickness: 10.3 mil

The Charm of the Urban Vehicle

The Renault Trafic is more than just a vehicle in this poster: it's a work of art, an urban canvas, tagged and transformed, which captures the essence of the street art movement.

A Series That Transforms Your Space

Introducing the 'Poster Aesthetic' series into your environment brings a new dimension to your decoration. Let yourself be captivated by this innovative technique of highlighting.
Delivery 4-8 days in secure packaging. Each poster purchase contributes to the planting of 10 trees, thanks to your support.
Each poster we offer is designed in an original and exclusive way by our talented artists. You won't find them on any other site.
We are committed to providing you with the highest quality posters , designed with passion and dedication. Every poster you buy from us is created to arouse admiration and satisfaction.
Click to discover our presentation video. Youtube.
Bring style to your walls with my unique
wall posters