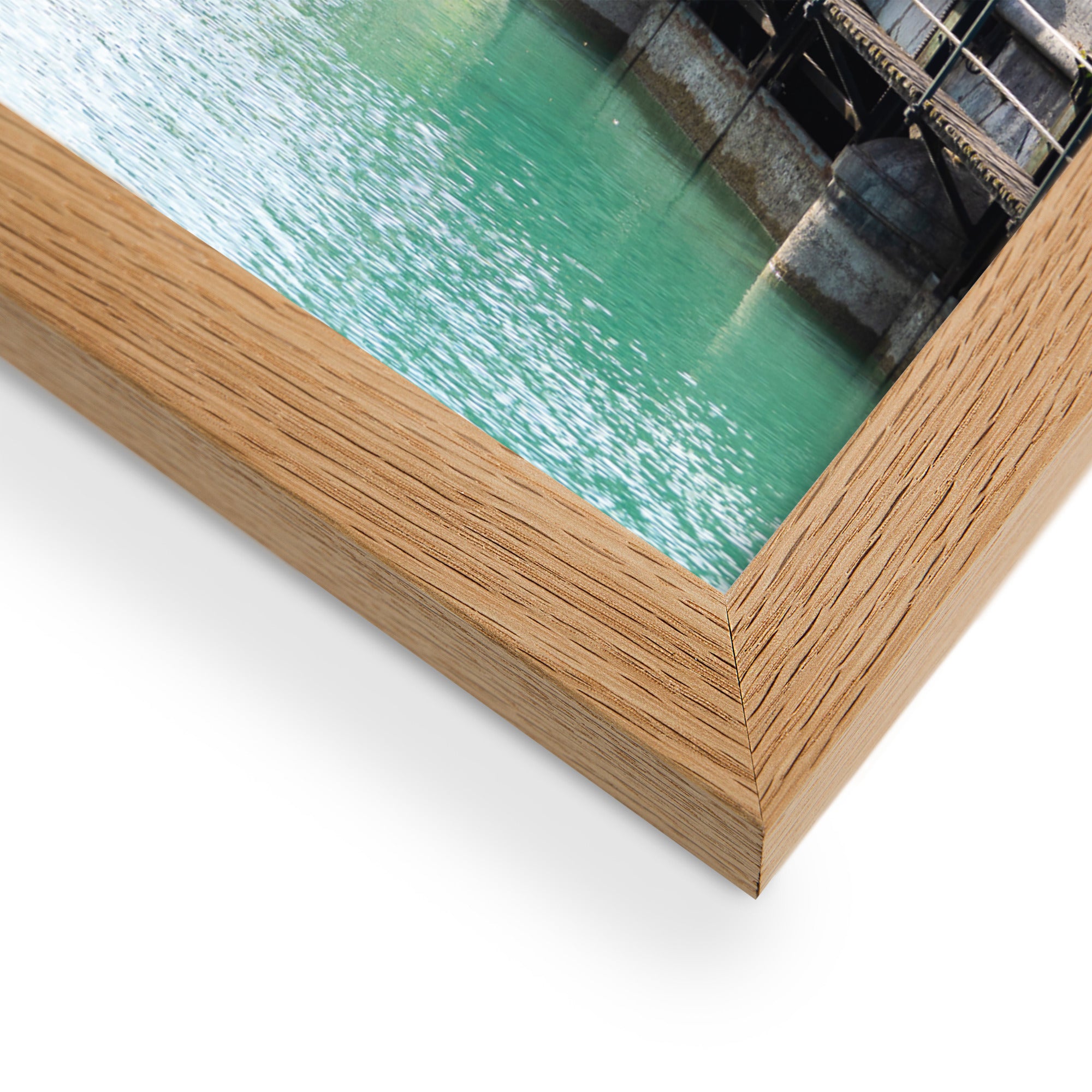 Annecy - Framed Poster
Poster 'Annecy': The Emblem of Summer Between the Two Shores

The Essence of Annecy Captured in Midsummer

Discover Annecy in its summer splendour. Taken from a bridge connecting the two banks, this shot immortalizes the vibrant life of the city in the middle of the tourist season. It features iconic sites like the Pont Perrière and the Palais de l'Île, Annecy's former prison.

Dimensions & Print Quality



Available from the intimate size 21x30cm up to the large XXL format 61x91cm.


Produced with a printing technique on museum quality matte paper, ensuring incomparable brilliance and sharpness.



Elegance & Character for Your Interior

The 'Annecy' poster brings a summery touch to your decoration. It represents added value and gives a new dimension to your space, all with a premium finish.

Technical Characteristics & High-End Finish



189gsm thick paper for extra durability.


Elegant frame in solid oak wood.


Transparent PVC for optimal protection.


Hanging kit provided for hassle-free installation.



Authenticity & Certification

Each copy of the 'Annecy' poster is signed by the photographer, guaranteeing its originality. It is also certified by the Pecpictureidf shop, attesting to its French quality.
Delivery 4-8 days in secure packaging. Each poster purchase contributes to the planting of 10 trees, thanks to your support.
Each poster we offer is designed in an original and exclusive way by our talented artists. You won't find them on any other site.
We are committed to providing you with the highest quality posters , designed with passion and dedication. Every poster you buy from us is created to arouse admiration and satisfaction.
Click to discover our presentation video. Youtube.
Bring style to your walls with my unique
wall posters