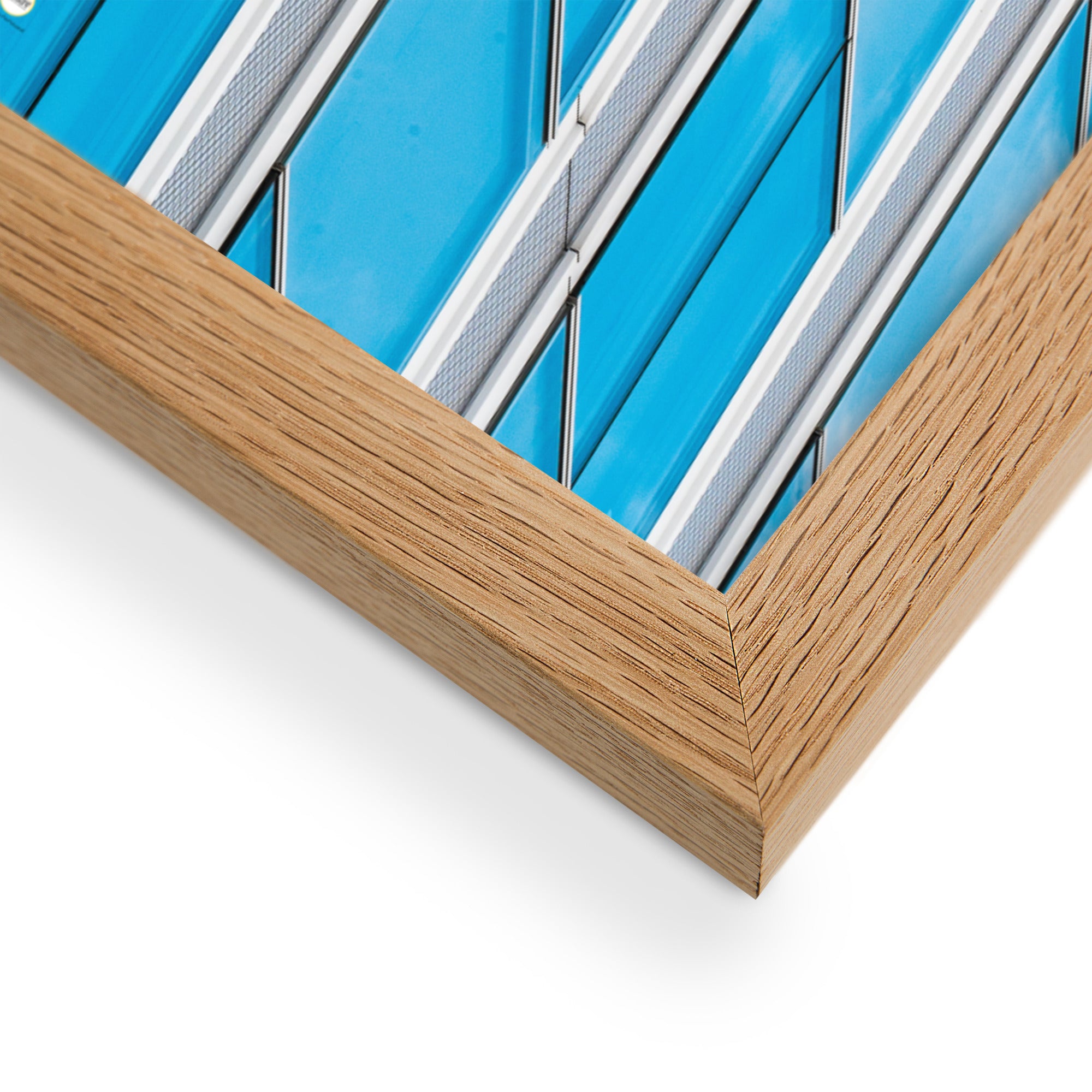 Archiciel - Framed Poster
'Archiciel' Framed Poster: The Sky Reflected in Urban Architecture

Fusion Nature and Architecture

Let yourself be captivated by the perfect symmetry of a building whose glass facade reflects the azure sky. At the heart of this celestial mosaic, an open window offers a break, a breath, a moment of escape in the heart of the city.

Elegance for Your Space



Opt for a size adapted to your interior, from 21x30cm to the grandiose XXL format 61x91cm.


Museum-quality printing on thick matte paper for high-end visuals.



Authenticity and Refinement



With the signature of the photographer attesting to its originality.


Each poster is carefully framed in solid oak wood, protected by a PVC front surface, ready to enhance your space.


Delivery 4-8 days in secure packaging. Each poster purchase contributes to the planting of 10 trees, thanks to your support.
Each poster we offer is designed in an original and exclusive way by our talented artists. You won't find them on any other site.
We are committed to providing you with the highest quality posters , designed with passion and dedication. Every poster you buy from us is created to arouse admiration and satisfaction.
Click to discover our presentation video. Youtube.
Bring style to your walls with my unique
wall posters