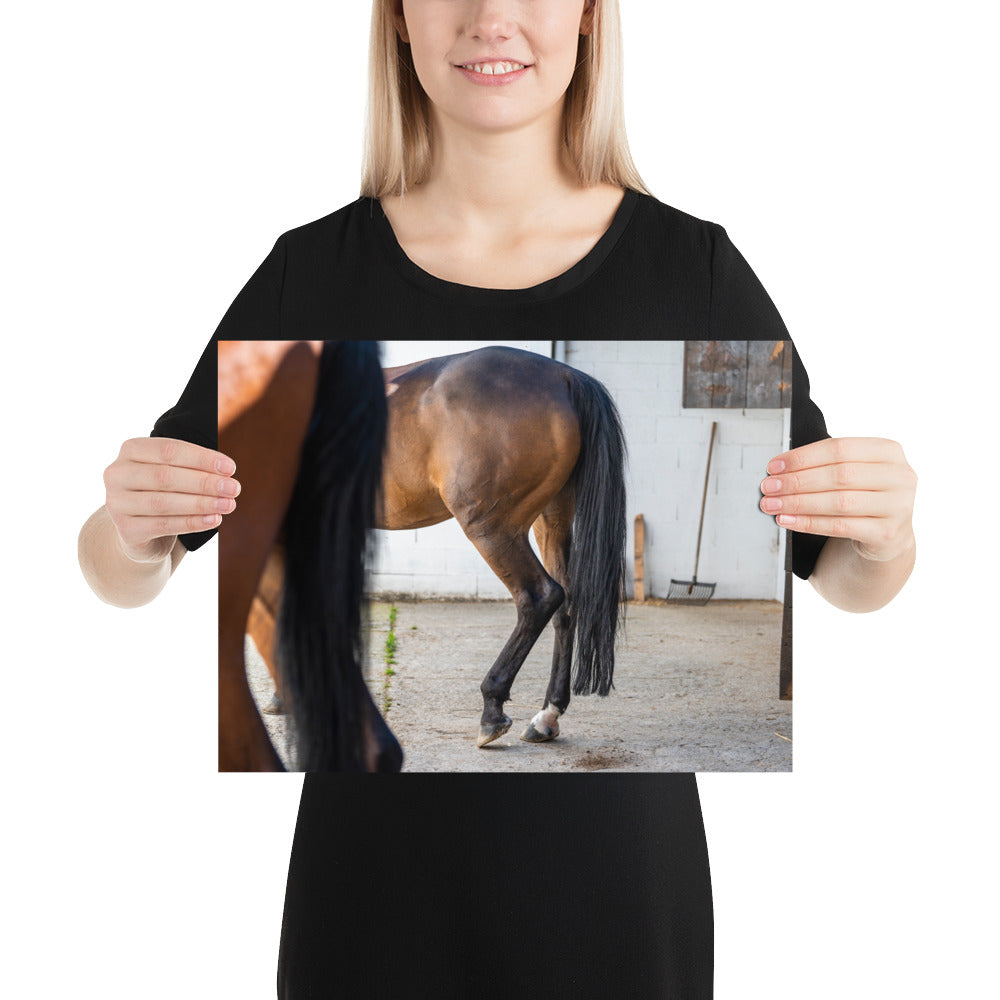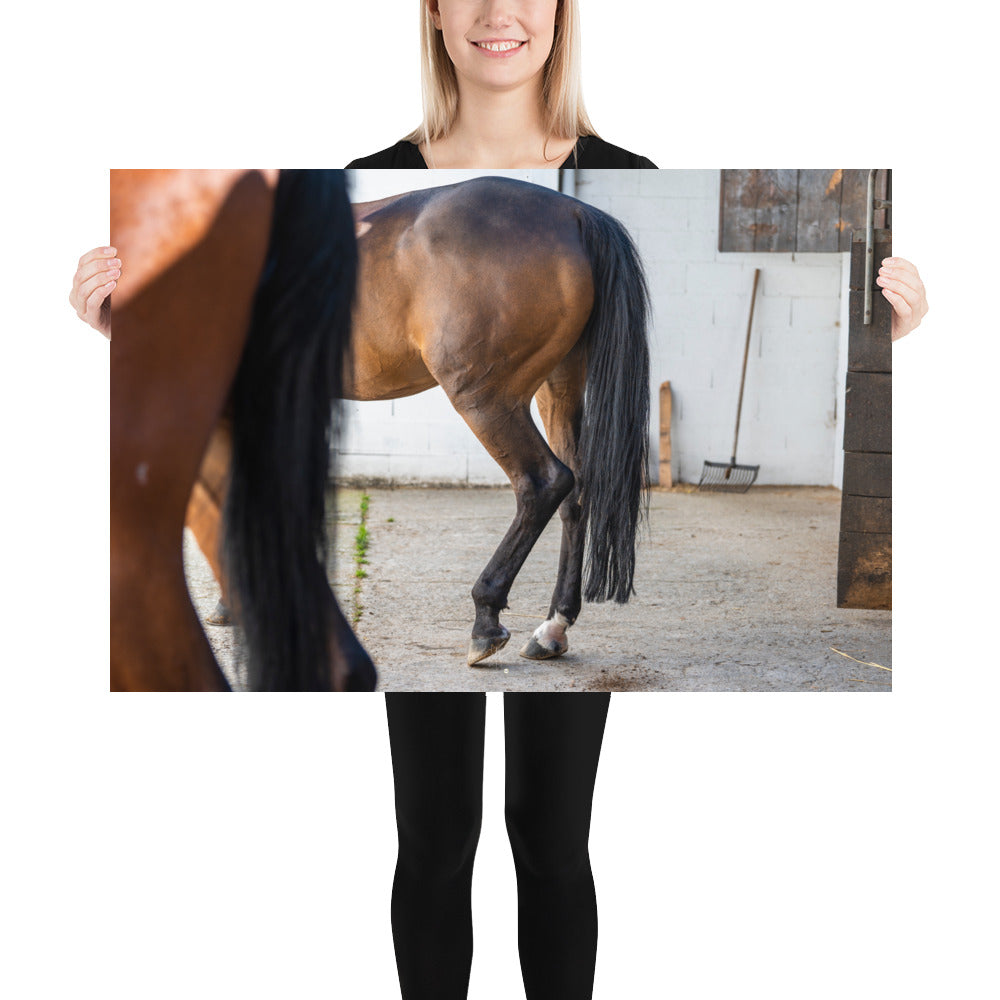 Au repos dans l'écurie - Poster
Poster Photographique 'Au repos dans l'écurie' - La Danse Silencieuse d'un Cheval

Description du Poster 'Au repos dans l'écurie'

Découvrez le mouvement délicat et rythmique d'un cheval capturé en plein 'pas de danse'. Cette photographie met en lumière la force et la grâce de l'arrière-train de l'animal, avec un accent particulier sur les veines saillantes qui témoignent de sa puissance.

Impression de Qualité Musée

Chaque poster est une véritable œuvre d'art, imprimée sur un papier mat épais de qualité supérieure. La finition détaillée et le rendu des couleurs révéleront la beauté de cette photographie unique.

Spécifications du Papier



Épaisseur: 10,3 mil


Poids: 189 g/m²


Opacité: 94%



Enrichissez Votre Décoration Intérieure

Qu'il s'agisse de votre salon, de votre chambre ou de votre bureau, cette affiche apportera une touche d'élégance équestre et de dynamisme à votre espace.

Signature Authentique

Profitez d'une œuvre certifiée, chaque photographie étant signée par le photographe pour attester de son authenticité.
Delivery 4-8 days in secure packaging. Each poster purchase contributes to the planting of 10 trees, thanks to your support.
Each poster we offer is designed in an original and exclusive way by our talented artists. You won't find them on any other site.
We are committed to providing you with the highest quality posters , designed with passion and dedication. Every poster you buy from us is created to arouse admiration and satisfaction.
Click to discover our presentation video. Youtube.
Bring style to your walls with my unique
wall posters