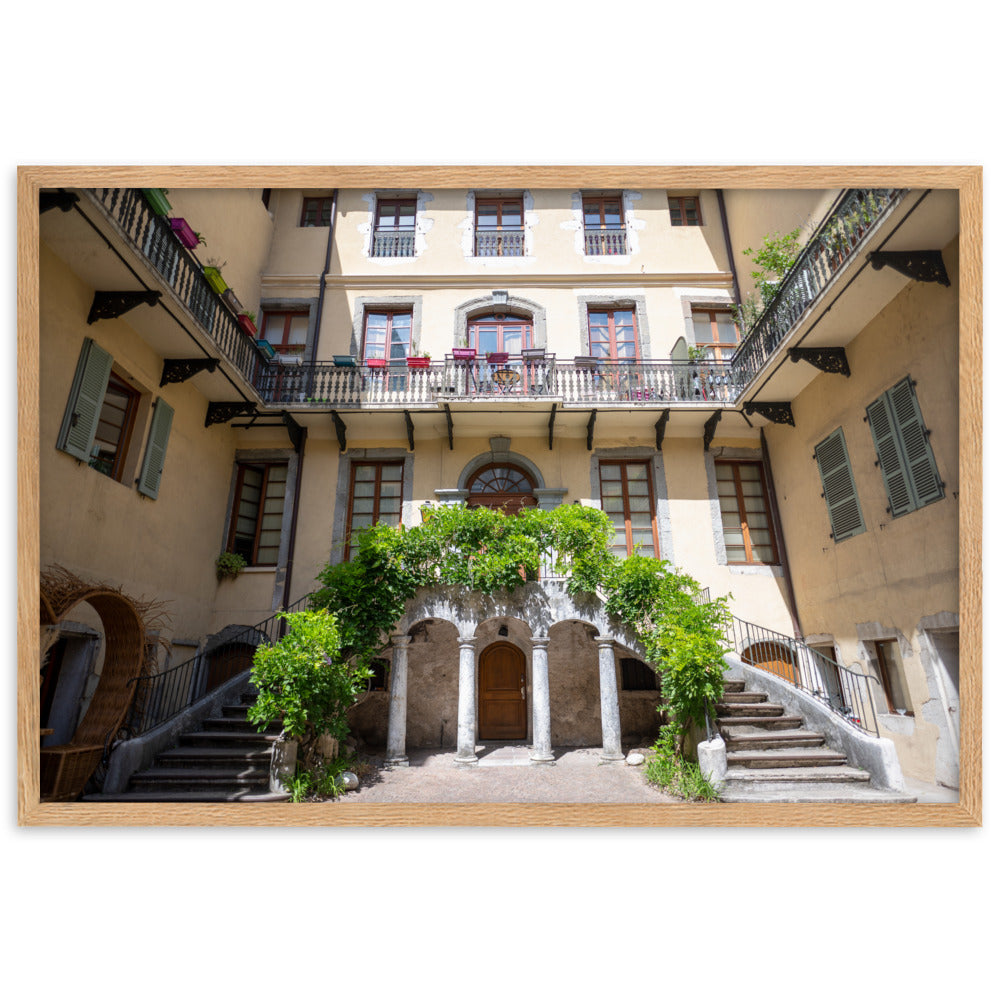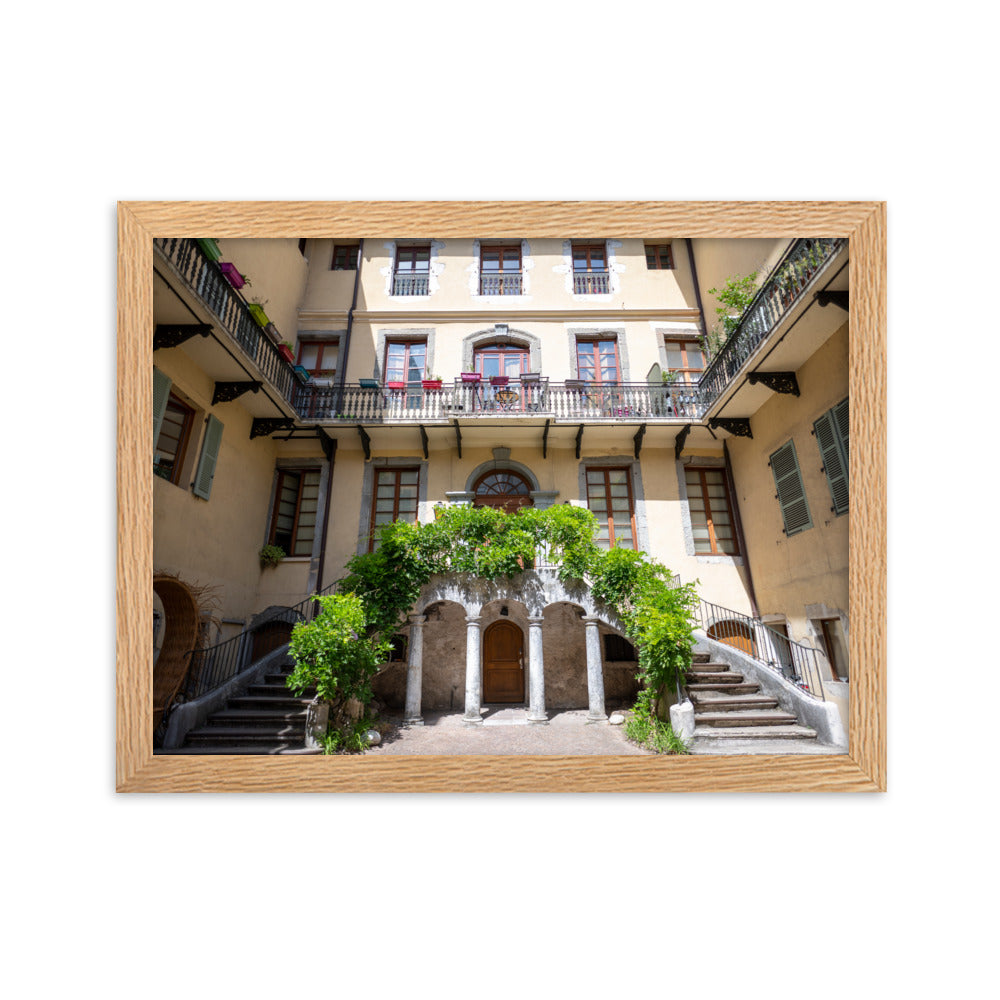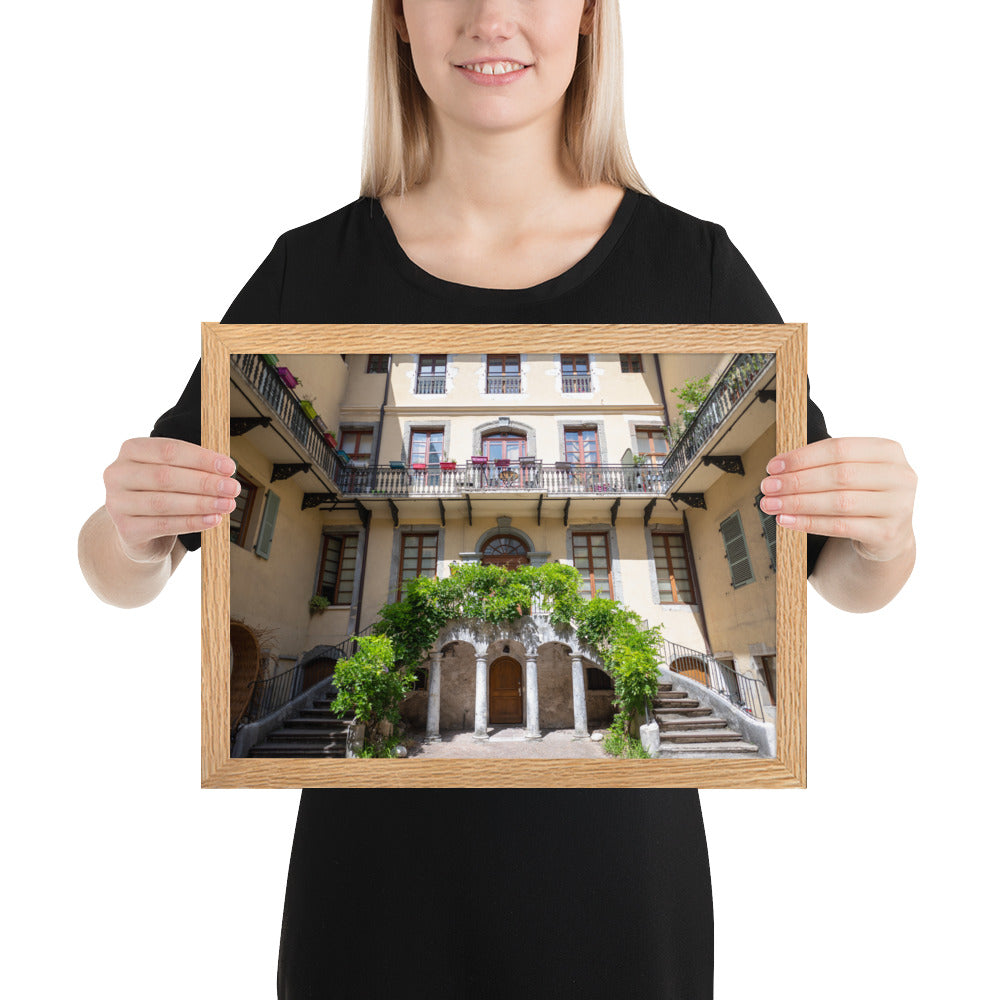 Casa - Framed Poster
Poster 'Casa': Evocation of Italian Charms

Photography Details

Immerse yourself in the Mediterranean atmosphere with this image of a residential building in Annecy, France, reminiscent of picturesque Italian houses. The captivating architecture, the spiral staircases, the plants delicately hanging from the railings and the play of shadow and sunlight create an ambiance that is both warm and nostalgic.

Poster Quality and Dimensions

Choose from a range of sizes, from 21x30cm to large XXL 61x91cm.

Printed on thick matte paper to ensure crisp detail and vibrant color.

An Artistic Accent for Your Interior

These framed posters, evocative of European charms, are perfect for bringing a touch of elegance and escapism to any room.

Additional Features

Substantial 189gsm paper weight for extra durability.

Framed with solid oak wood, ensuring an elegant presentation.

PVC front protection for optimal preservation of the photograph.

All necessary hardware for easy installation is included.

Authenticity and Excellence

The photograph is not only signed by the talented photographer, but it is also certified by the renowned French poster shop, Pecpictureidf.
Delivery 4-8 days in secure packaging. Each poster purchase contributes to the planting of 10 trees, thanks to your support.
Each poster we offer is designed in an original and exclusive way by our talented artists. You won't find them on any other site.
We are committed to providing you with the highest quality posters , designed with passion and dedication. Every poster you buy from us is created to arouse admiration and satisfaction.
Click to discover our presentation video. Youtube.
Bring style to your walls with my unique
wall posters