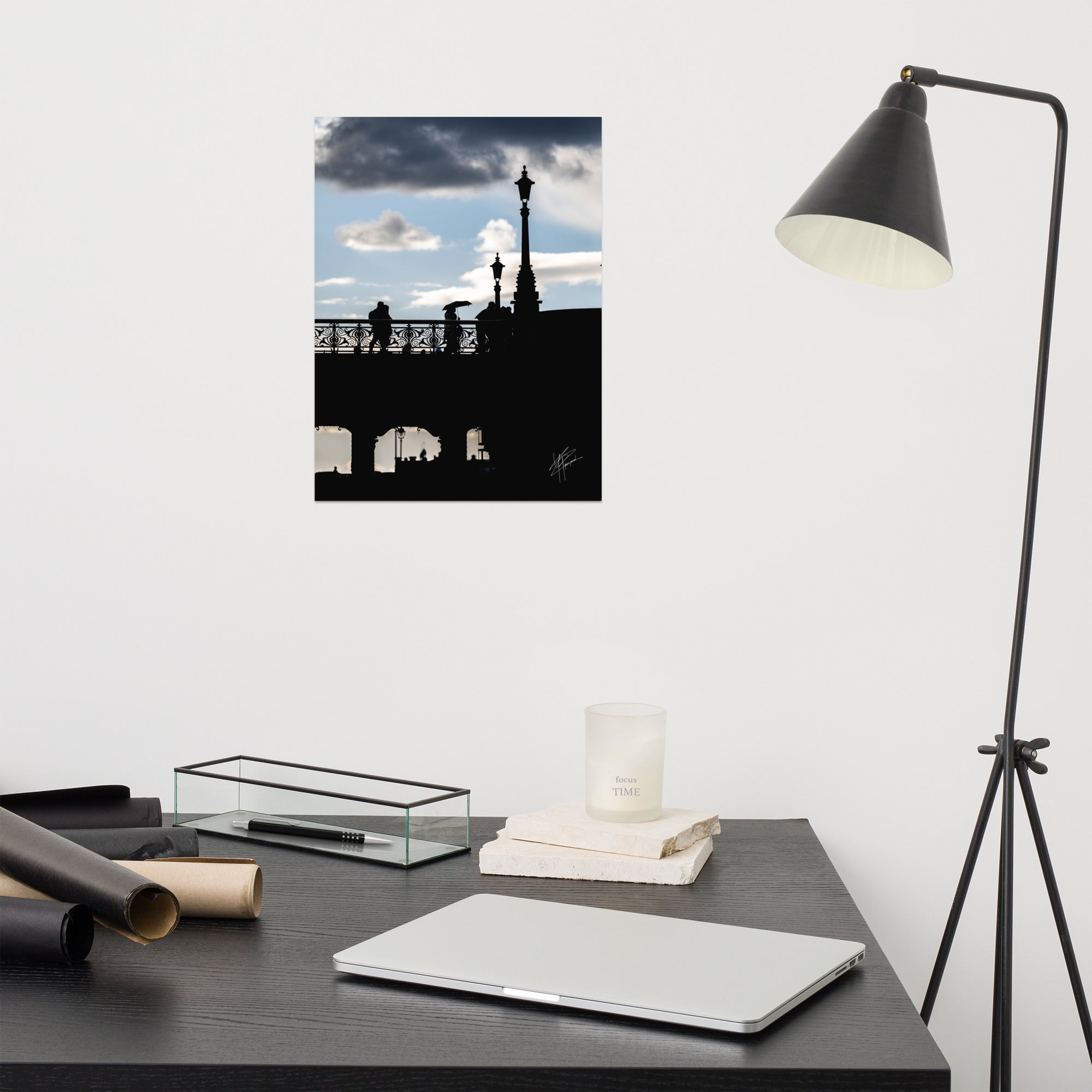 Contrast - Poster
Photographic Poster 'Contrast'

The Paris Bridge under a Bright Sky

Immerse yourself in the unique atmosphere of the streets of Paris. This photograph masterfully captures the striking contrast between the dark silhouettes of passers-by on the bridge and the azure sky dotted with white and gray clouds in the background. A mixture of human movement and celestial tranquility.

Signed Photograph

A guarantee of authenticity and artistic passion, this photograph bears the artist's signature, thus marking his personal touch.

High Quality Features



Paper thickness: 10.3 mil


Paper weight: 189 gsm


Opacity: 94%



Elegance and Atmosphere for Your Interior

Whether for your home or office, this artwork will bring unique depth and character to your space. A constant reminder of Parisian elegance.
Delivery 4-8 days in secure packaging. Each poster purchase contributes to the planting of 10 trees, thanks to your support.
Each poster we offer is designed in an original and exclusive way by our talented artists. You won't find them on any other site.
We are committed to providing you with the highest quality posters , designed with passion and dedication. Every poster you buy from us is created to arouse admiration and satisfaction.
Click to discover our presentation video. Youtube.
Bring style to your walls with my unique
wall posters