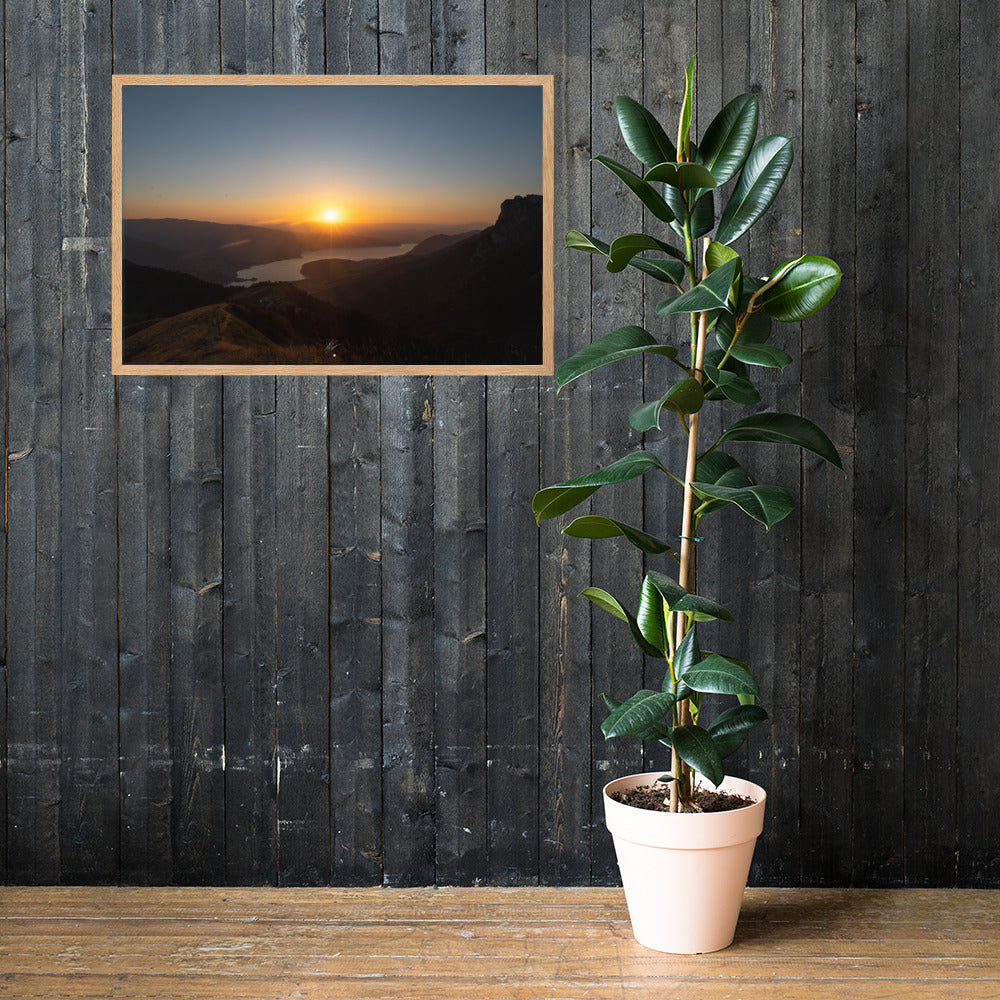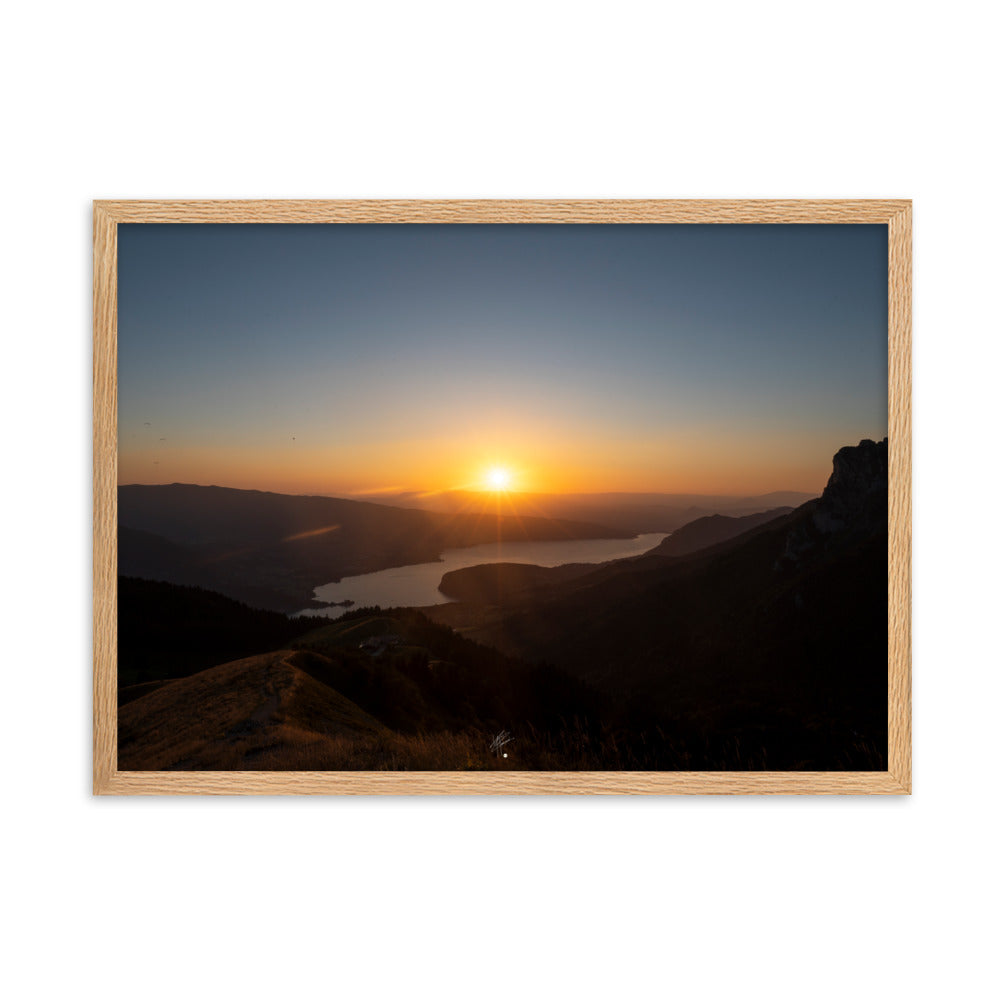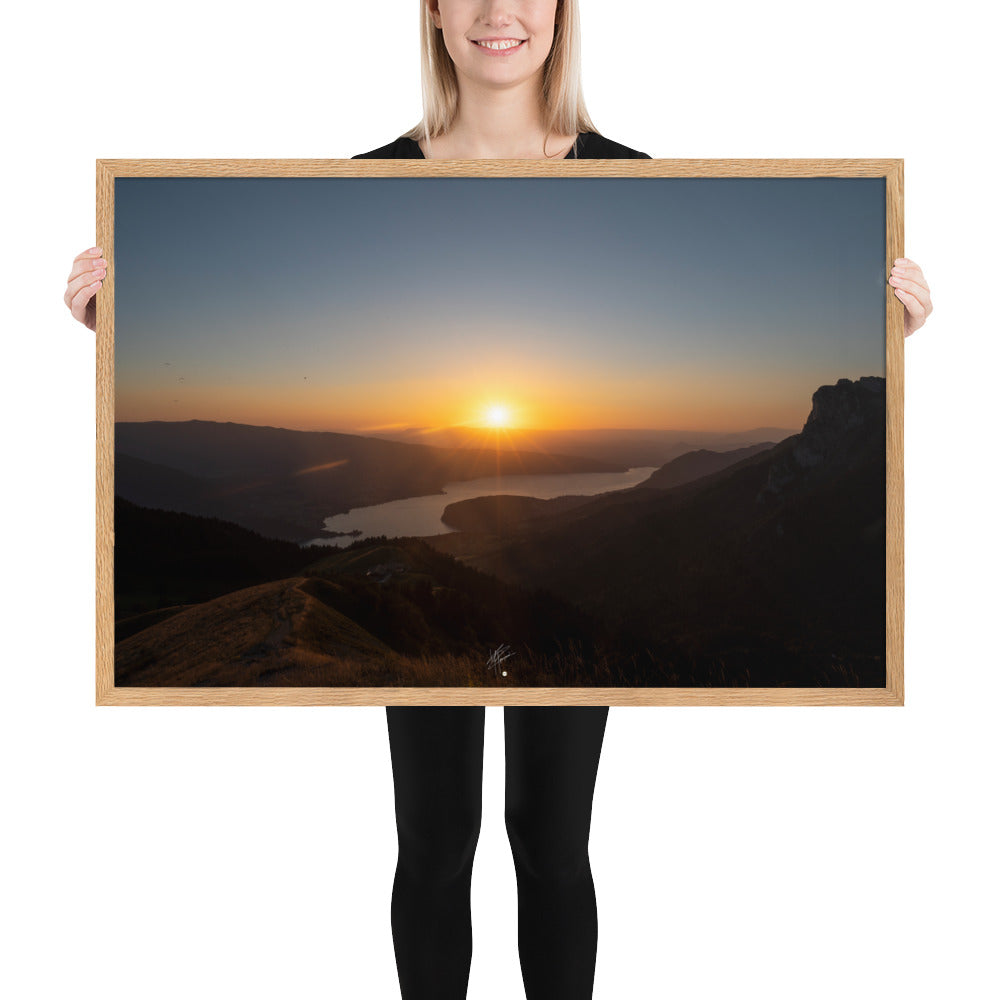 Decline - Framed Poster
Poster 'Decline': Memories of Summer at Sunset

Evocation of Summer Memories

'Decline' is more than just a photograph. It evokes the sweet moments of relaxation of summer holidays, when the sun slowly sets, illuminating the sky with its warm colors. Captured from the heights of La Tournette, this sunset offers a breathtaking view of Lake Annecy, reminding each of us of precious moments.

Choice of Formats and Print Quality



Available in several sizes, from 21x30cm to the large XXL format 61x91cm.


Each print is made on high quality matte paper, ensuring an accurate representation of the artwork.



Enhance Your Interior

Add a touch of serenity to your space with these framed posters. They invite relaxation and escape, bringing light and soothing atmosphere to any environment.

Technical Characteristics of the Poster



Paper weight: 189 gsm for premium quality.


Sturdy solid oak frame for added durability.


Optimum protection thanks to a front PVC.


Hanging kit provided for easy installation.



Authenticity Guaranteed

Signed by the photographer, each photograph testifies to an undeniable authenticity. This certification is supported by the French reference store Pecpictureidf, guaranteeing exceptional quality.
Delivery 4-8 days in secure packaging. Each poster purchase contributes to the planting of 10 trees, thanks to your support.
Each poster we offer is designed in an original and exclusive way by our talented artists. You won't find them on any other site.
We are committed to providing you with the highest quality posters , designed with passion and dedication. Every poster you buy from us is created to arouse admiration and satisfaction.
Click to discover our presentation video. Youtube.
Bring style to your walls with my unique
wall posters