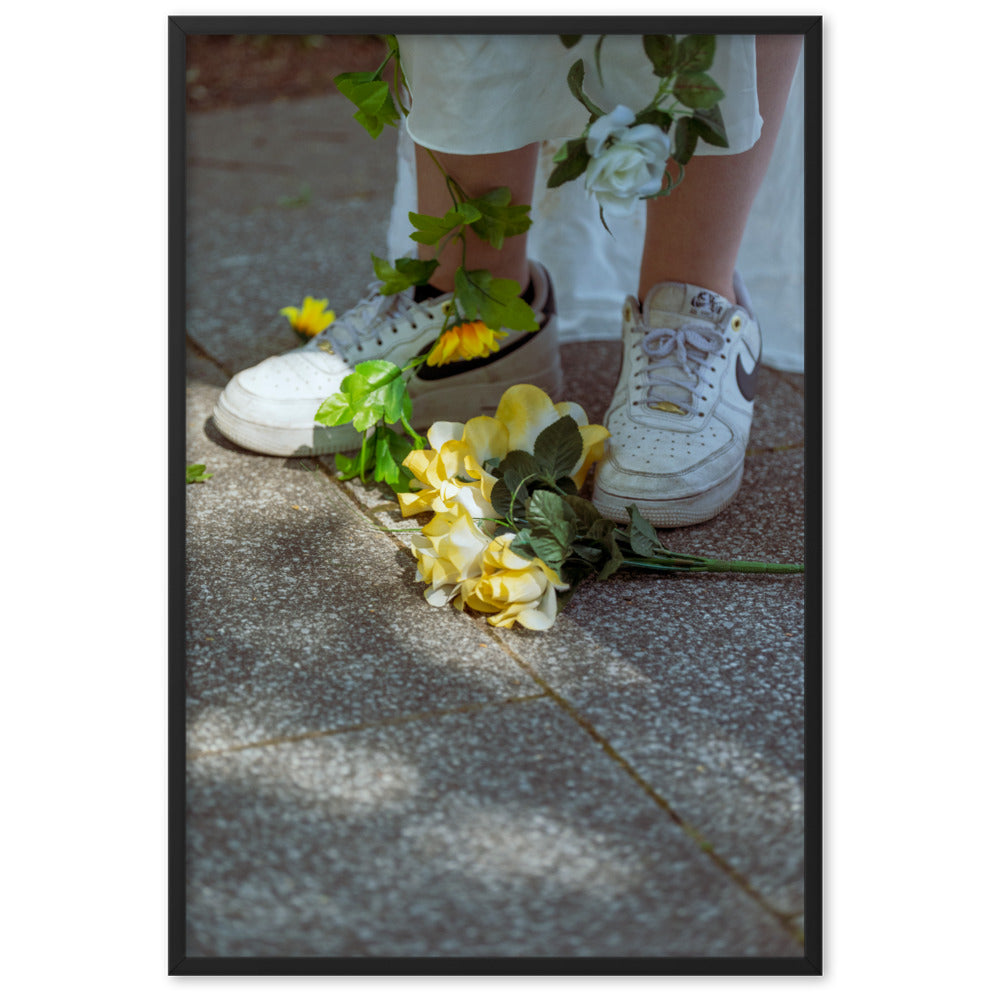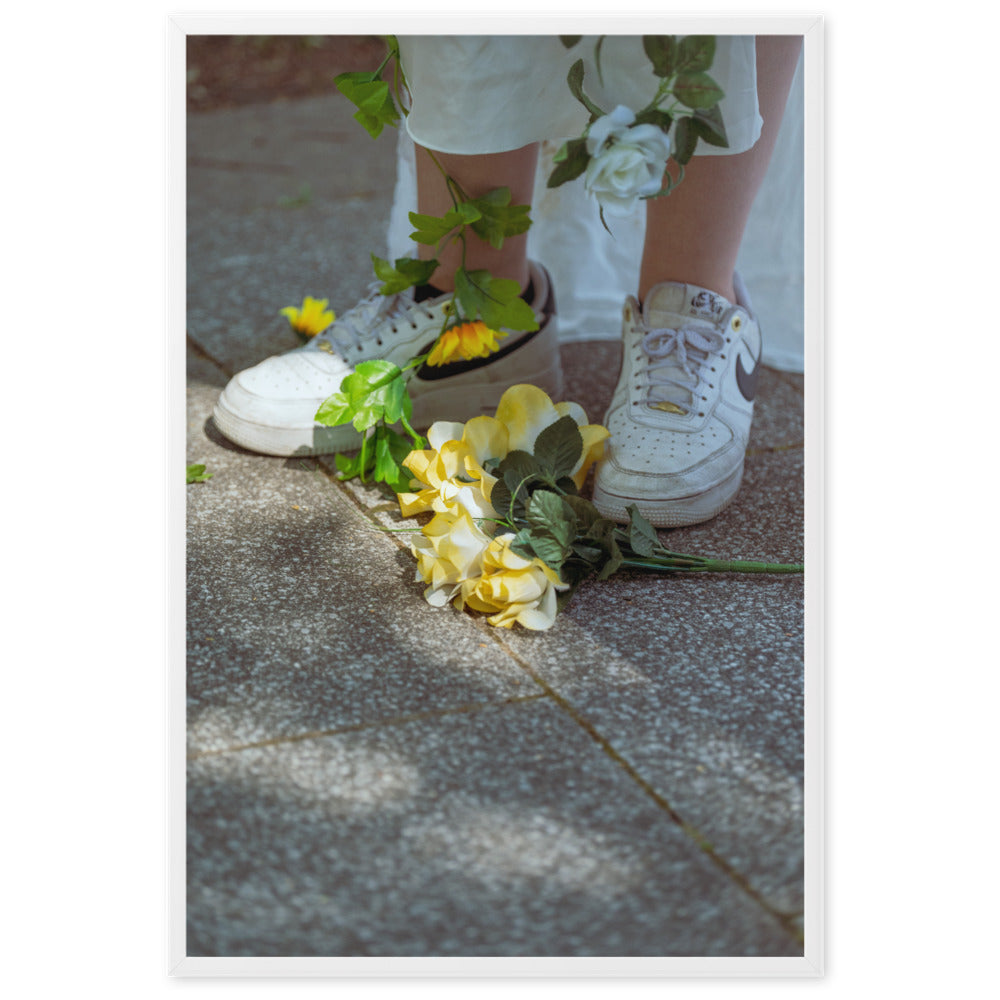 Flowers Nike - Framed Poster
Framed Poster 'Flowers Nike' - Urban and Nature Marriage - Varied Sizes from 30x40cm to 61x91cm

Urban and Floral Connection

The 'Flowers Nike' framed poster offers a visually striking encounter between urban rhythm and the softness of nature. This photograph features bright yellow flowers arranged at the feet of a woman dressed in white and wearing a pair of Nike Air Force.

Symbol of Streetwear Style

Capturing the essence of streetwear, this image combines fashion and natural elements in a bold way. The Nike Air Force, undisputed emblem of streetwear, brings an undeniable trendy touch to this scene.

Color Contrast and Composition

The colorful palette of this poster catches the eye: the bright yellow of the flowers, the pure white of the outfit and the neutrality of the Nike Air Forces create a striking contrast that transforms this everyday scene into a vibrant work of art.

Print Quality and Choice of Formats

Thanks to high-quality printing, every detail, from the petals of the flowers to the texture of the outfit, is beautifully rendered. Available in a range of sizes, from 30x40cm to 61x91cm, this framed poster fits any space, big or small.
Delivery 4-8 days in secure packaging. Each poster purchase contributes to the planting of 10 trees, thanks to your support.
Each poster we offer is designed in an original and exclusive way by our talented artists. You won't find them on any other site.
We are committed to providing you with the highest quality posters , designed with passion and dedication. Every poster you buy from us is created to arouse admiration and satisfaction.
Click to discover our presentation video. Youtube.
Bring style to your walls with my unique
wall posters