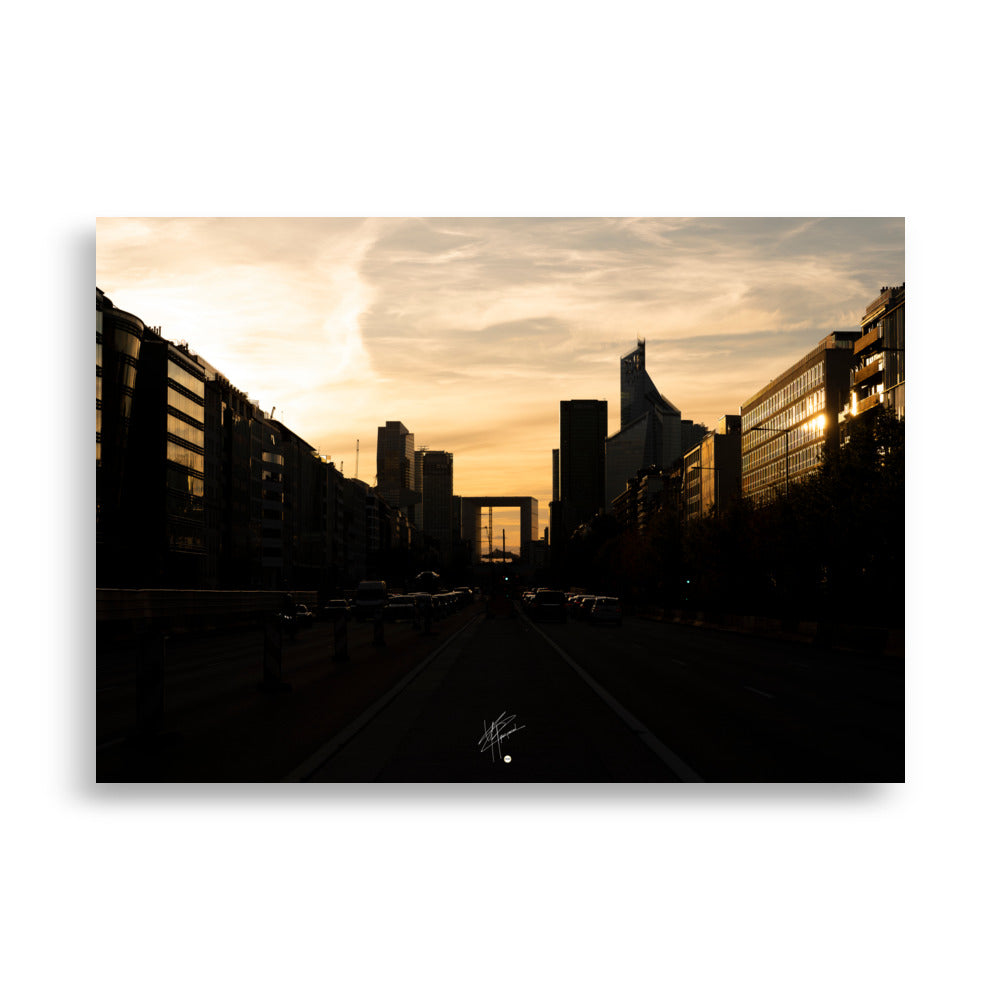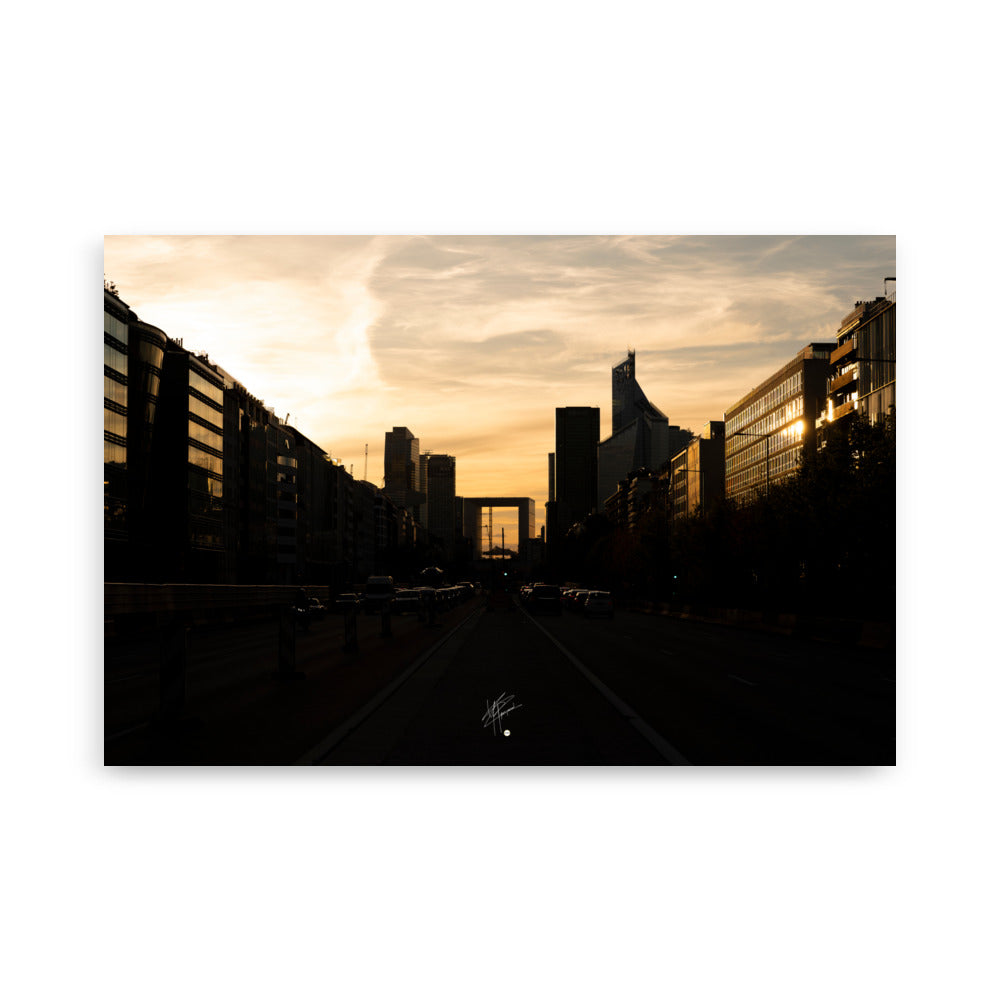 Defense - Poster
Photographic Poster 'La Défense'

Epic Sunset over the Business District

Marvel at the splendor of an orange sunset reflecting off the modern structures of La Défense. This unique capture perfectly illustrates natural beauty blending with contemporary architecture.

Poster Features



Opt for the standard 30x40cm format or impress with the large XXL 70x100cm format.


Museum quality assured thanks to printing on a thick matte paper guaranteeing a sharp and durable image.



Enhance Your Space

Transform your interior with this captivating artwork. Whether hung in your bedroom, office or living room, this poster will add a touch of elegance and wonder. Authenticated by the signature of the photographer.

Poster Technical Specifications



Sturdiness assured with a paper thickness of 10.3 mil.


Printed on 189gsm paper for best quality.


94% opacity, guaranteeing deep colors and superb rendering.


Delivery 4-8 days in secure packaging. Each poster purchase contributes to the planting of 10 trees, thanks to your support.
Each poster we offer is designed in an original and exclusive way by our talented artists. You won't find them on any other site.
We are committed to providing you with the highest quality posters , designed with passion and dedication. Every poster you buy from us is created to arouse admiration and satisfaction.
Click to discover our presentation video. Youtube.
Bring style to your walls with my unique
wall posters