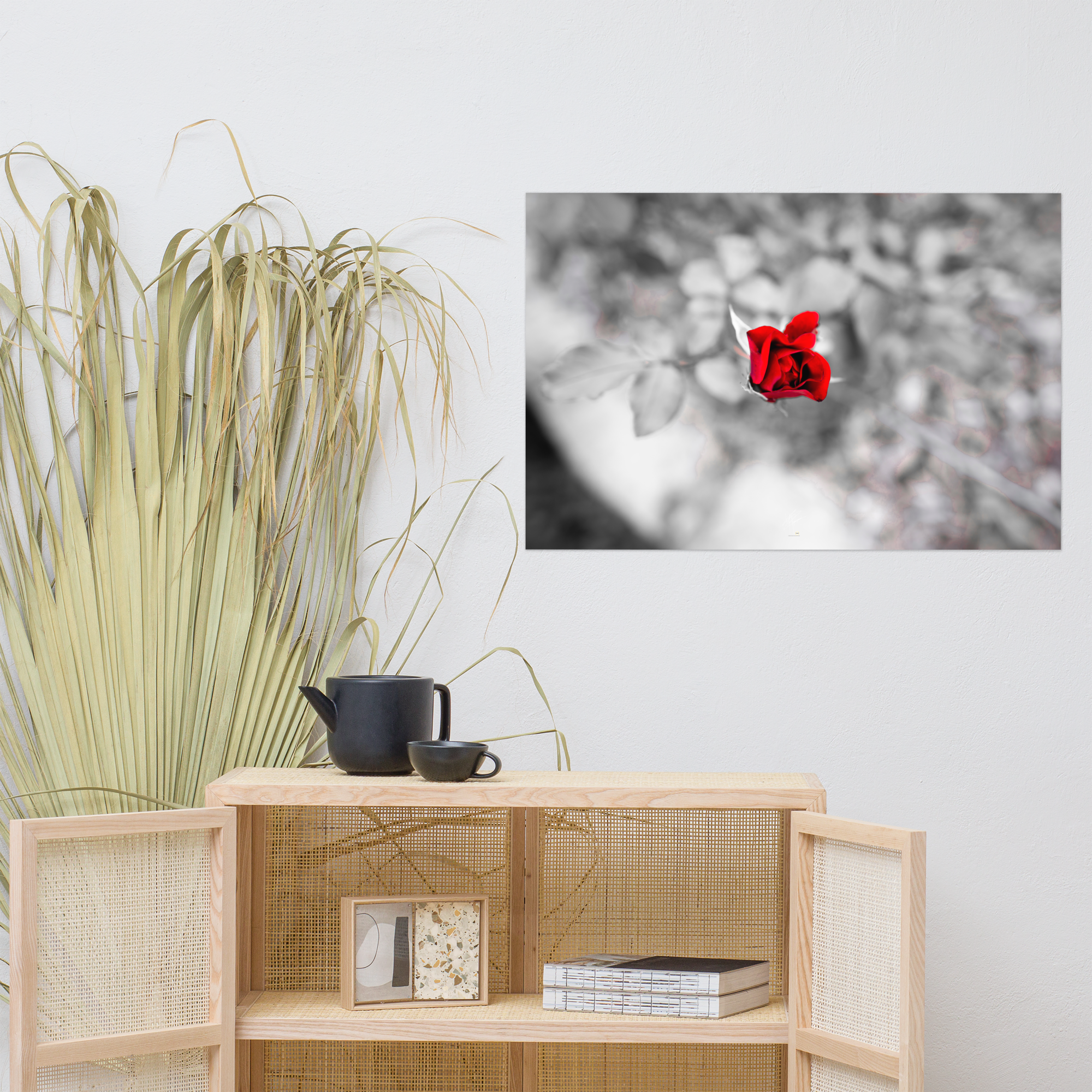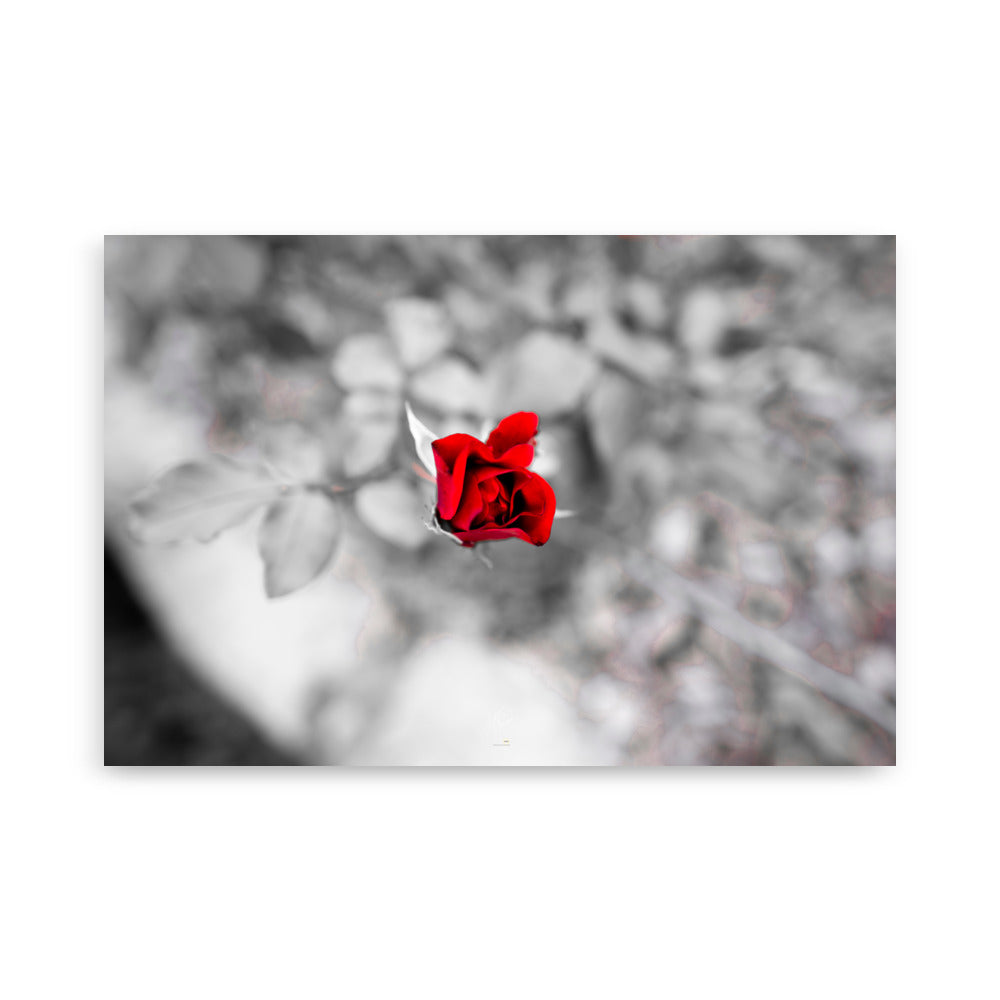 The Rose - Poster
Photographic Poster 'The rose'

Burst of a Red Rose in Black and White

Immerse yourself in the magic of a rose, captured up close, where its vibrant red stands out majestically against a black and white background. An artistic interpretation that highlights the beauty and uniqueness of this emblematic flower.

Poster Features



Choose your size, from the standard 30x40cm format to the large XXL 70x100cm format.


Museum-quality printing, on a thick matte paper, ensuring optimal longevity and sharpness.



Elegance and Originality for Your Space

This work will bring a touch of originality and elegance to any room. Ideal for your living room, bedroom or office, it will brighten up your space with its bold color palette. Signed by the photographer for a touch of authenticity.

Poster Technical Details



High quality paper with a thickness of 10.3 mil.


189 gsm paper density for strong printing.


94% opacity, guaranteeing optimal color rendering and an image without transparency.


Delivery 4-8 days in secure packaging. Each poster purchase contributes to the planting of 10 trees, thanks to your support.
Each poster we offer is designed in an original and exclusive way by our talented artists. You won't find them on any other site.
We are committed to providing you with the highest quality posters , designed with passion and dedication. Every poster you buy from us is created to arouse admiration and satisfaction.
Click to discover our presentation video. Youtube.
Bring style to your walls with my unique
wall posters