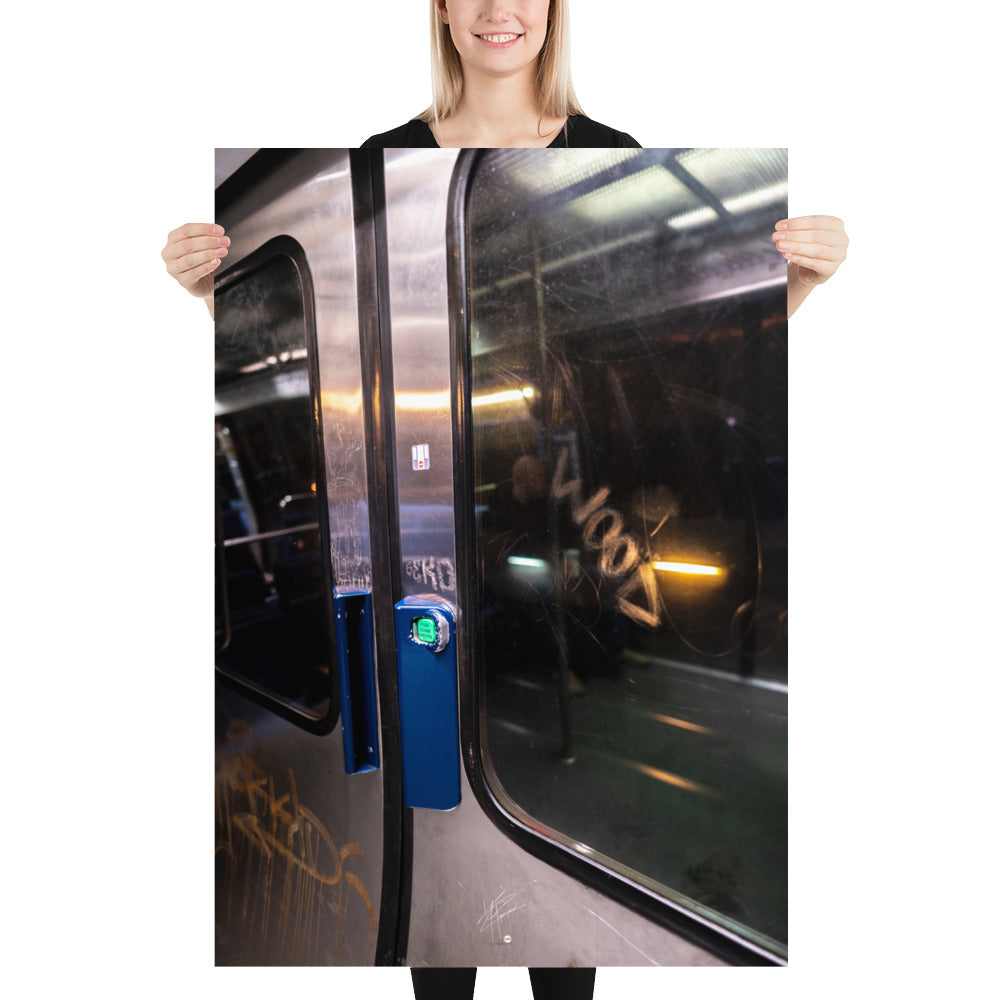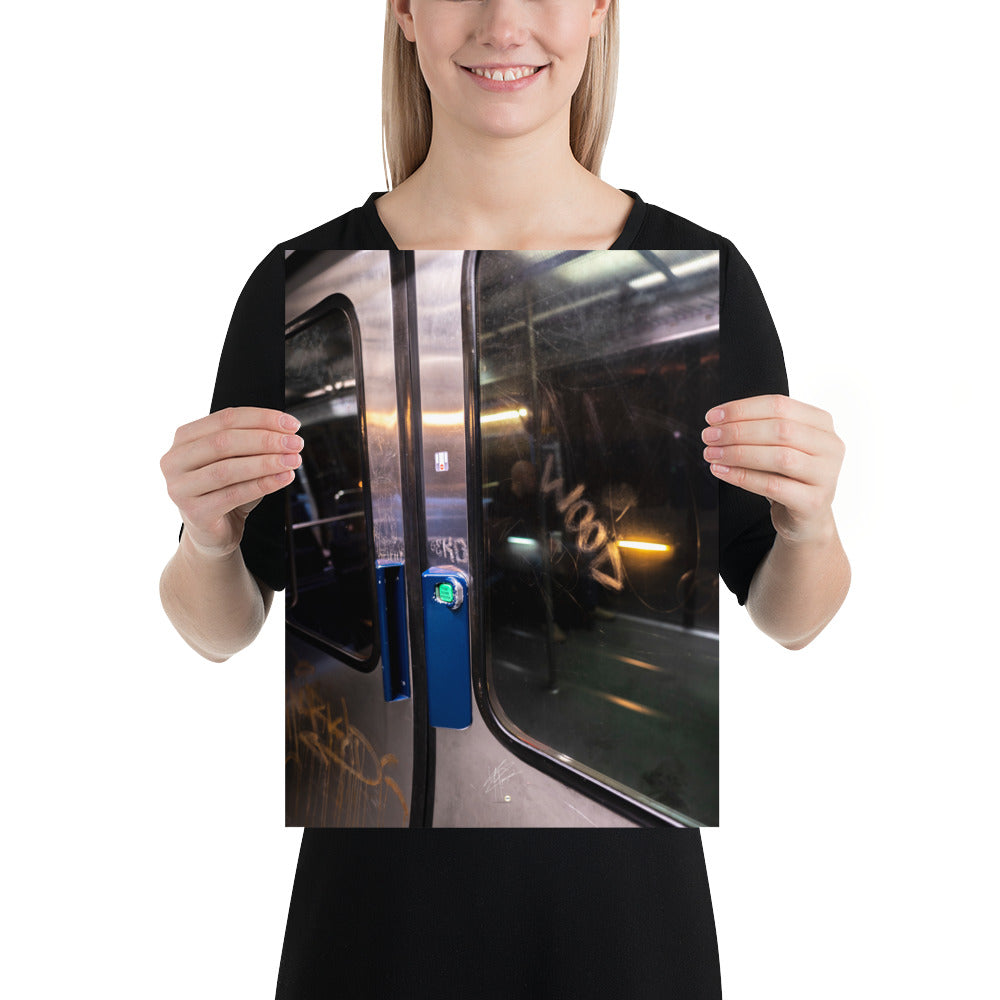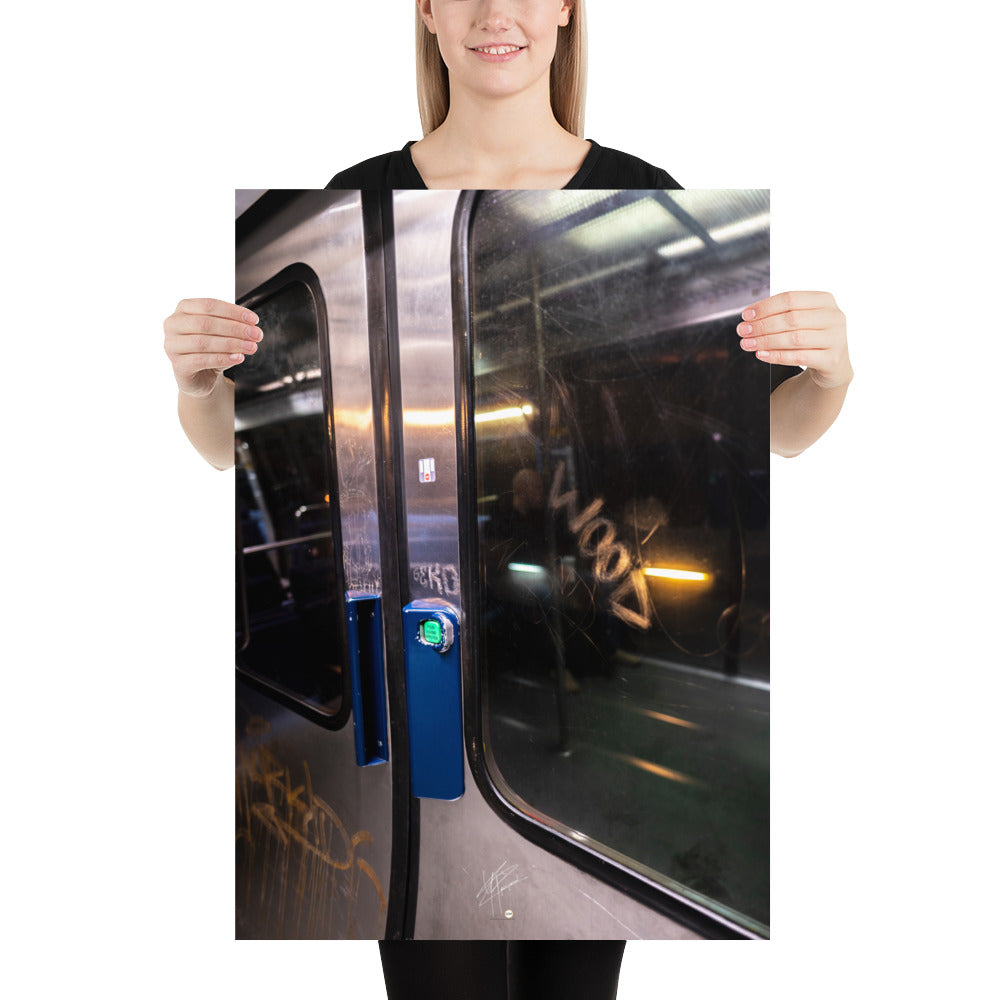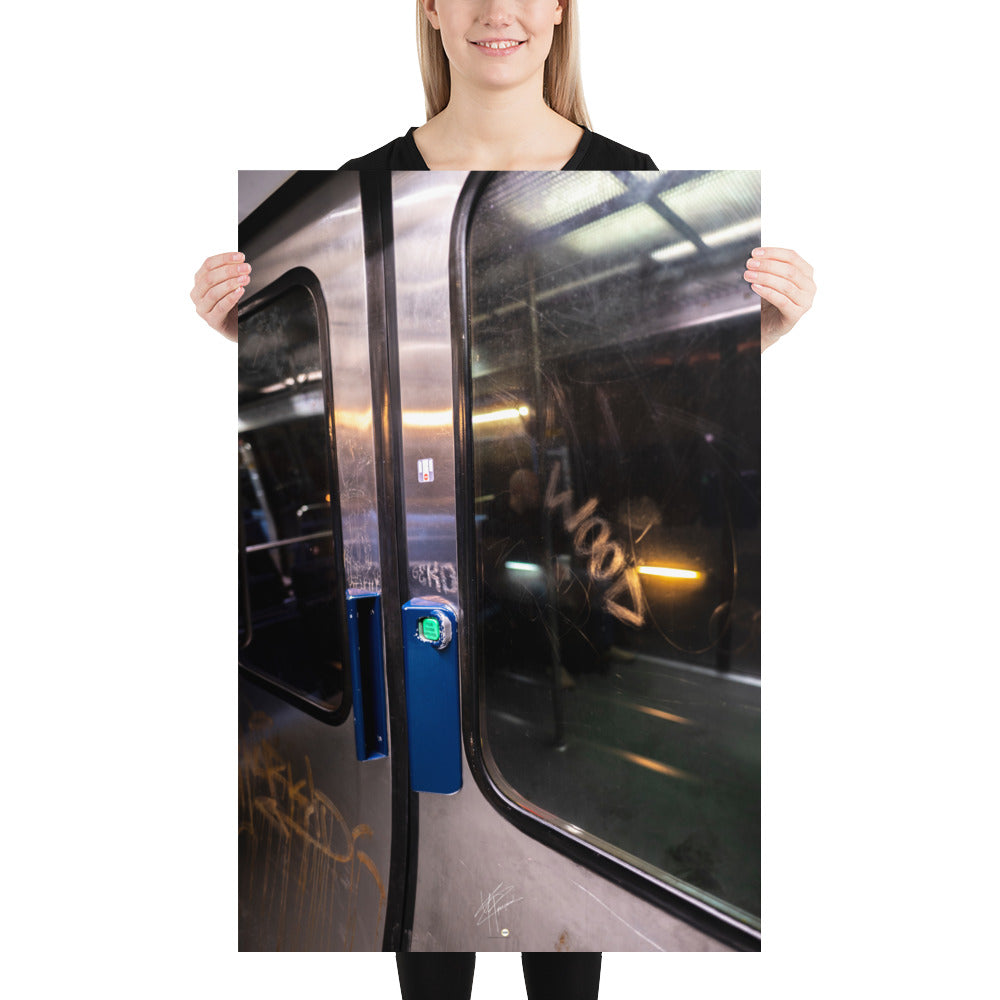 Subway - Poster
'Subway' Poster – The Essence of Urban Movement Captured in Photography

Discover Everyday Poetry

This striking photograph of a metro door marked by time and passers-by transports you to the instantaneousness and movement of urban life.

A Stolen Moment in Motion

Captured from inside a moving train car, this work brings out the ephemeral nature and indelible marks of city life.

Personalize Your Space



Add character to your home with this poster that is sure to brighten up your bedroom, office or any space you choose.



Quality and Dimensions



Available in several formats, from the practical 30x40 cm to the impressive 70x100 cm XXL.


Each poster is printed on thick, museum-quality matte paper to ensure exceptional durability.



Signature and Certification

The photograph is signed by the photographer, thus assuring you of the authenticity and exclusivity of this work of art.

Technical characteristics



Paper thickness: 10.3 mil.


Paper weight: 189 gsm.


Opacity: 94%.


Delivery 4-8 days in secure packaging. Each poster purchase contributes to the planting of 10 trees, thanks to your support.
Each poster we offer is designed in an original and exclusive way by our talented artists. You won't find them on any other site.
We are committed to providing you with the highest quality posters , designed with passion and dedication. Every poster you buy from us is created to arouse admiration and satisfaction.
Click to discover our presentation video. Youtube.
Bring style to your walls with my unique
wall posters