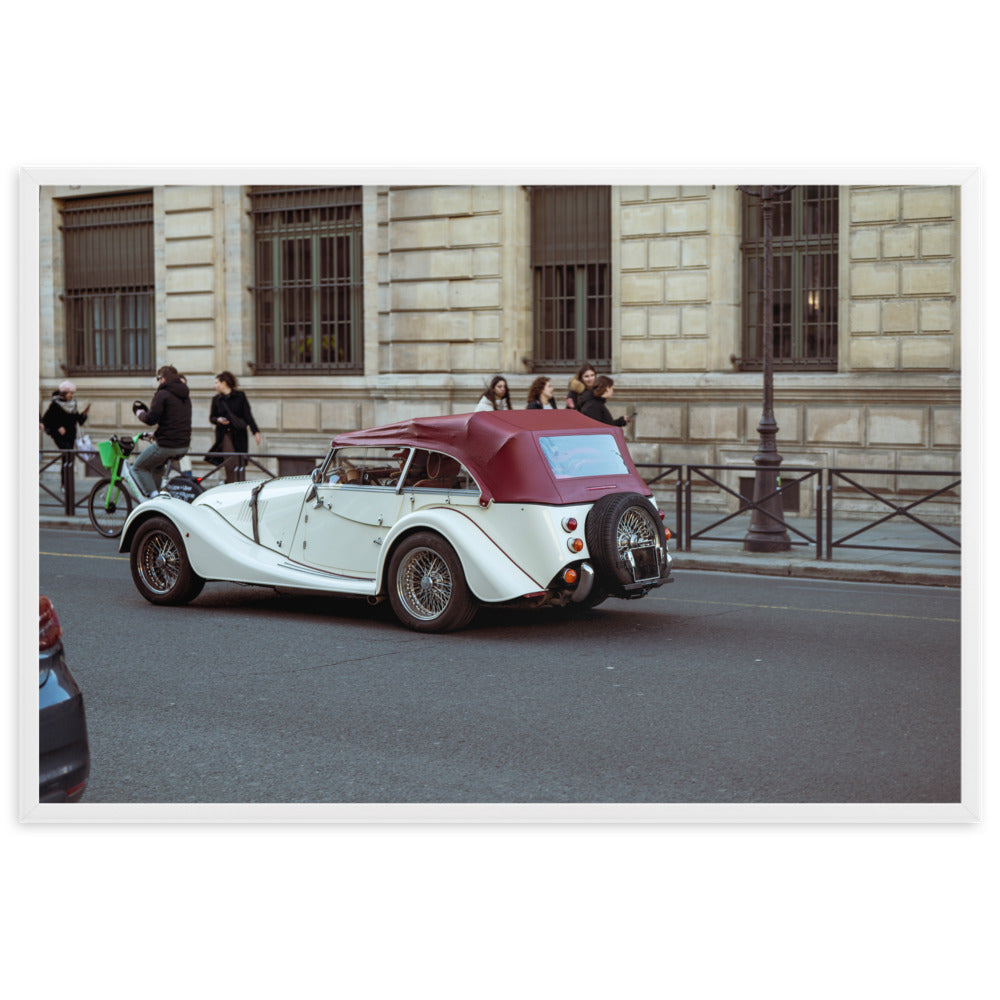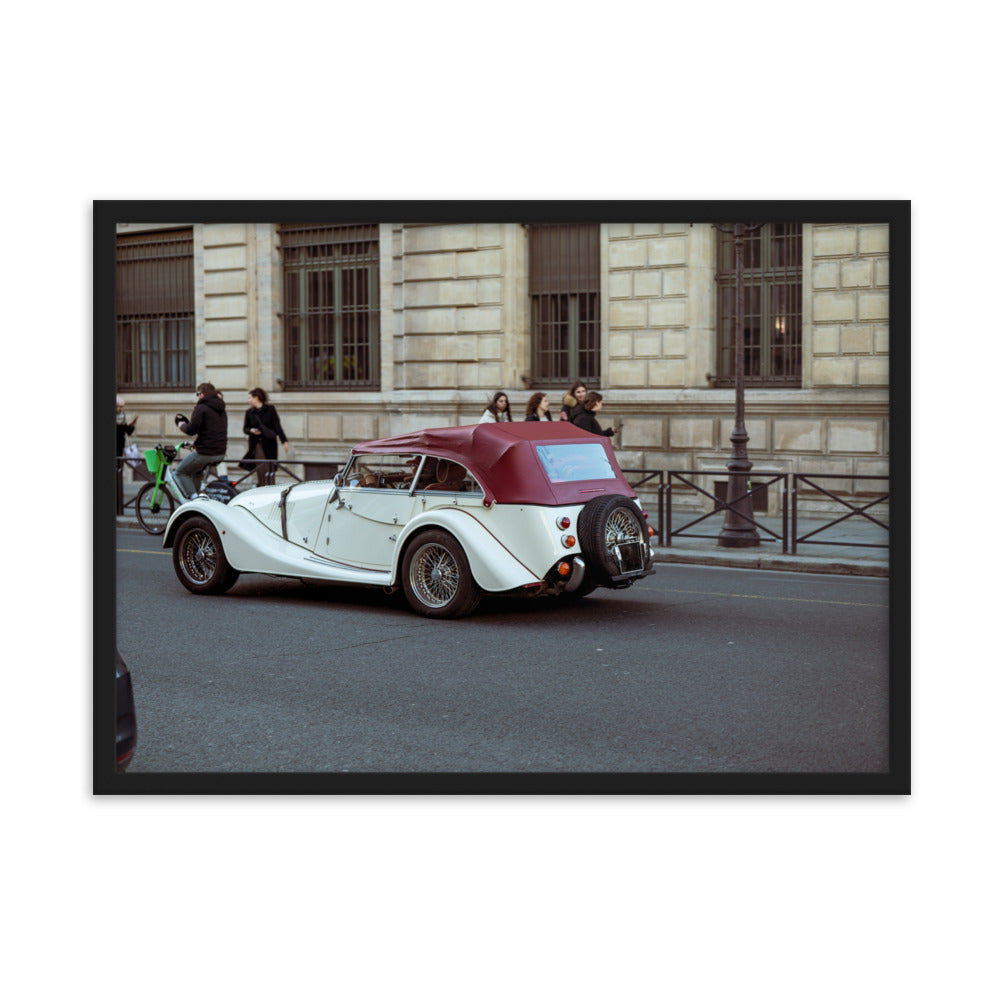 Morgan Tourer - Framed Poster
Poster 'MORGAN Tourer' - Vintage automobile charm - Available from 30x40cm to 61x91cm XXL

Vintage automotive elegance

The 'MORGAN Tourer' poster captures the undeniable charm of a beloved classic car. The image accurately captures the beauty and refinement of this iconic vehicle.

The essence of vintage

This poster embodies nostalgia and vintage style, depicting a MORGAN Tourer automobile that evokes memories of a bygone era when automotive design was marked by a special elegance.

Unique and classic decoration

As a wall decoration, this poster brings a vintage touch to your space. Whether in an office, garage or living room, it will create a chic and classic atmosphere.

Print quality and meticulous detail

The 'MORGAN Tourer' poster is carefully printed to present a high image quality. Every detail of the car is faithfully represented, from the curves of its bodywork to its aged appearance.

Various sizes to meet your needs

To adapt to your space, the 'MORGAN Tourer' poster is available in several sizes, from the compact 30x40cm format to the large 61x91cm XXL format.
Delivery 4-8 days in secure packaging. Each poster purchase contributes to the planting of 10 trees, thanks to your support.
Each poster we offer is designed in an original and exclusive way by our talented artists. You won't find them on any other site.
We are committed to providing you with the highest quality posters , designed with passion and dedication. Every poster you buy from us is created to arouse admiration and satisfaction.
Click to discover our presentation video. Youtube.
Bring style to your walls with my unique
wall posters