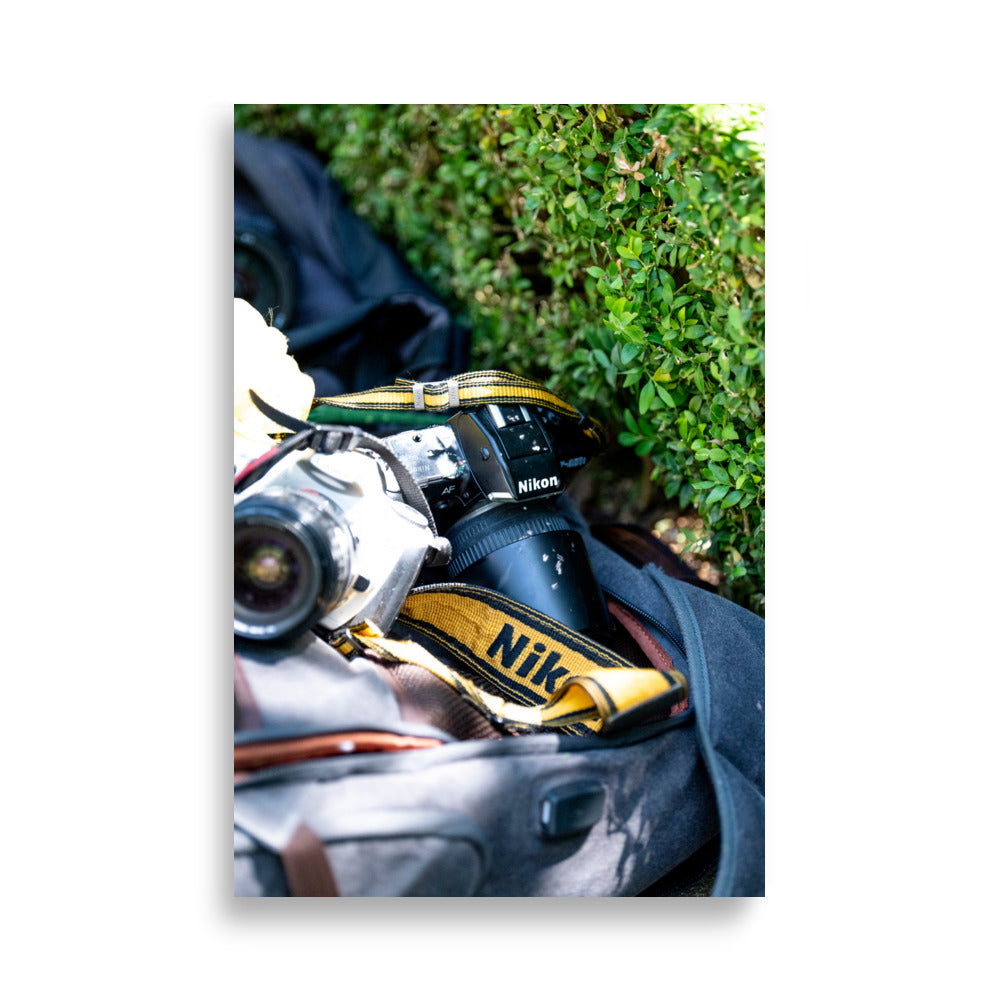 Nikon F401s - Poster
Poster 'Nikon F401s' - Vintage Camera - Available from 30x40cm to 70x100cm XXL

Capturing a classic photography

The Nikon F401s, an icon of vintage photography, captured waiting to be used for an outdoor shoot. The presence of the bag under the camera adds a narrative dimension, evoking the photographic adventure that is about to begin.

Museum print quality

This photograph is carefully printed on a thick matte paper, ensuring durability and an exceptional visual rendering to each poster.

Technical characteristics of the poster



Paper thickness: 10.3 mil


Paper weight: 189 gsm


Opacity: 94%



A vintage touch for any space

The very essence of vintage photography is captured in this image. It will bring a nostalgic and professional atmosphere to any interior, be it a living room, an office or a photo studio.
Delivery 4-8 days in secure packaging. Each poster purchase contributes to the planting of 10 trees, thanks to your support.
Each poster we offer is designed in an original and exclusive way by our talented artists. You won't find them on any other site.
We are committed to providing you with the highest quality posters , designed with passion and dedication. Every poster you buy from us is created to arouse admiration and satisfaction.
Click to discover our presentation video. Youtube.
Bring style to your walls with my unique
wall posters