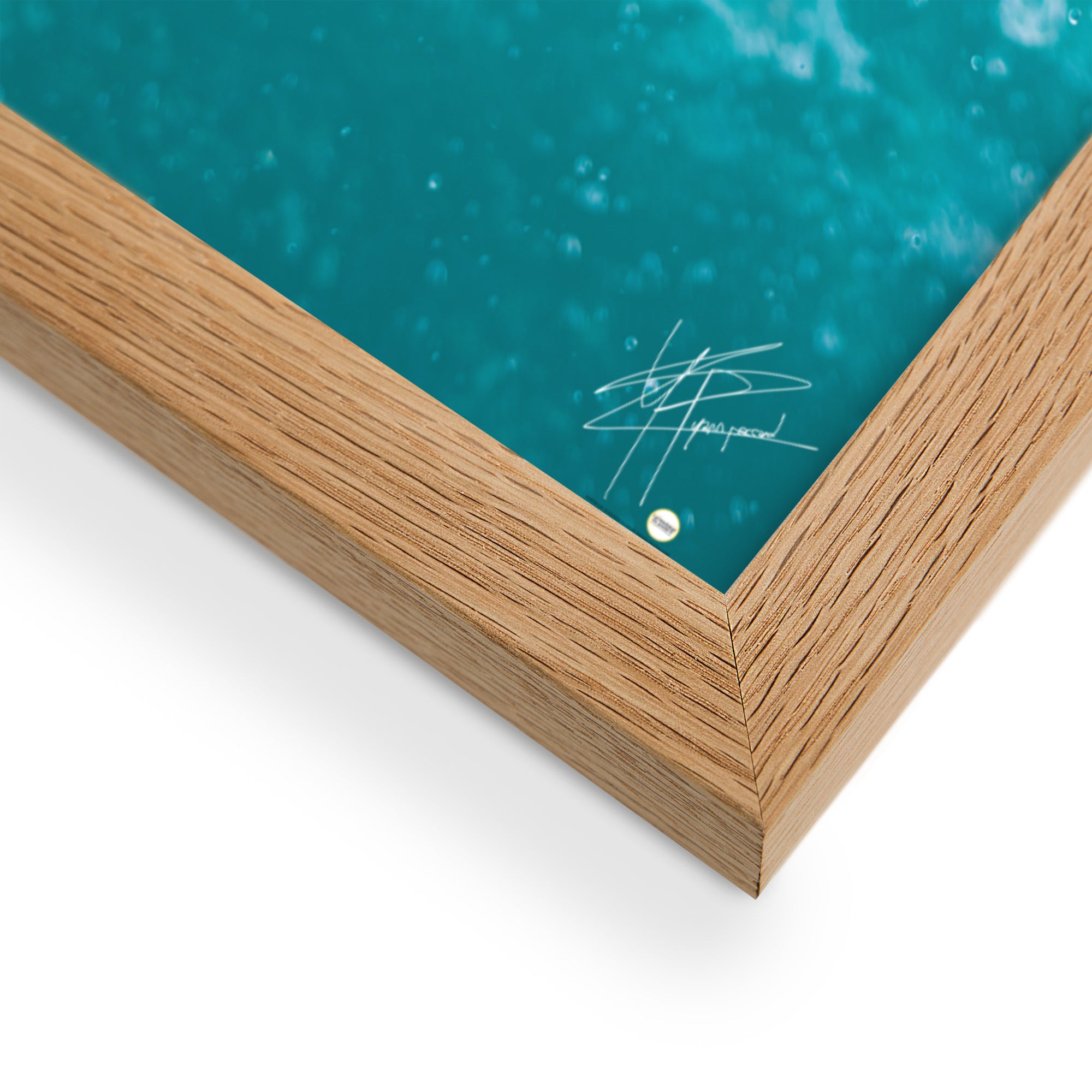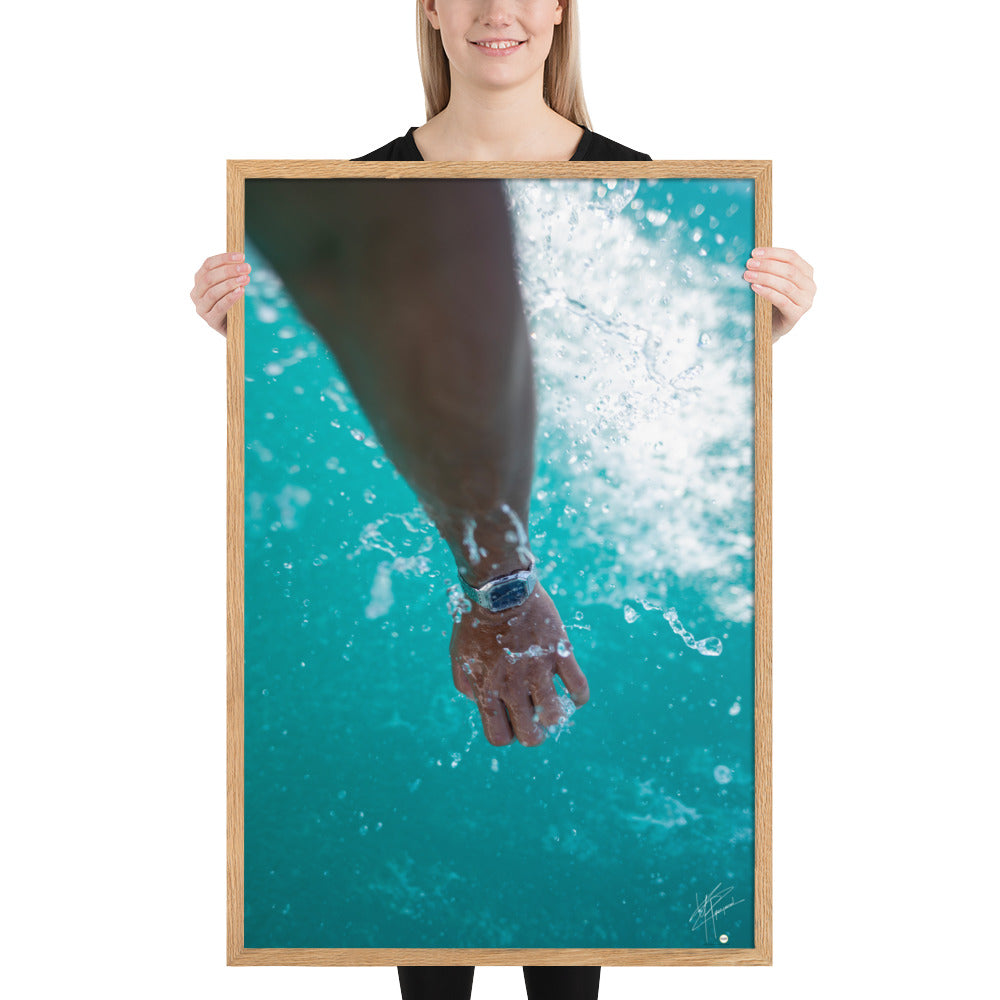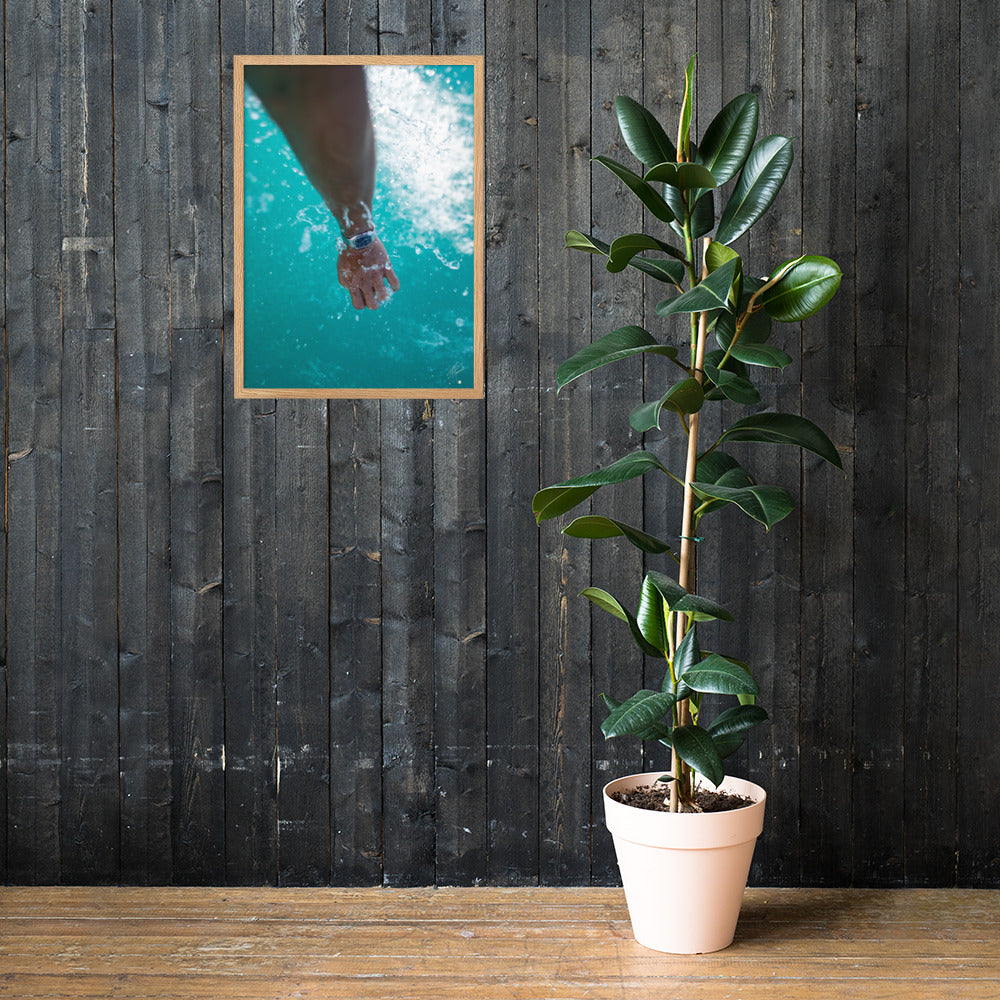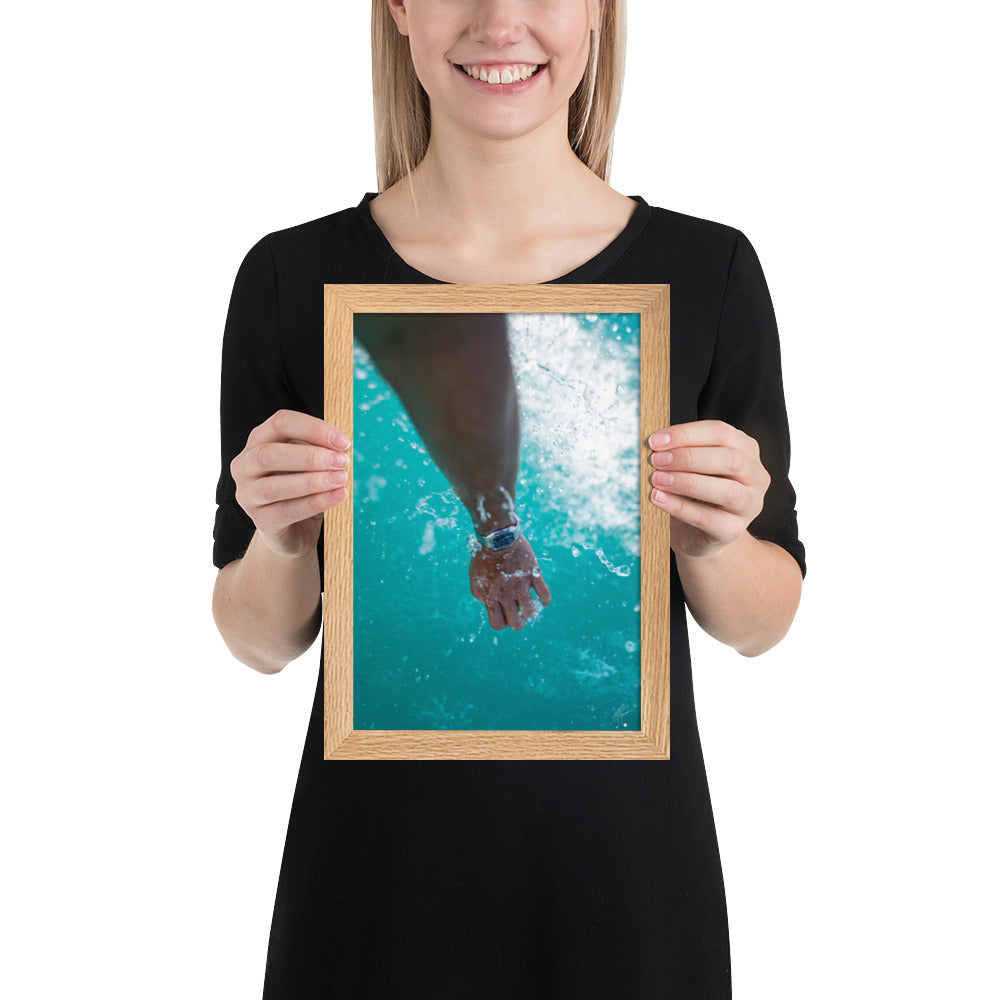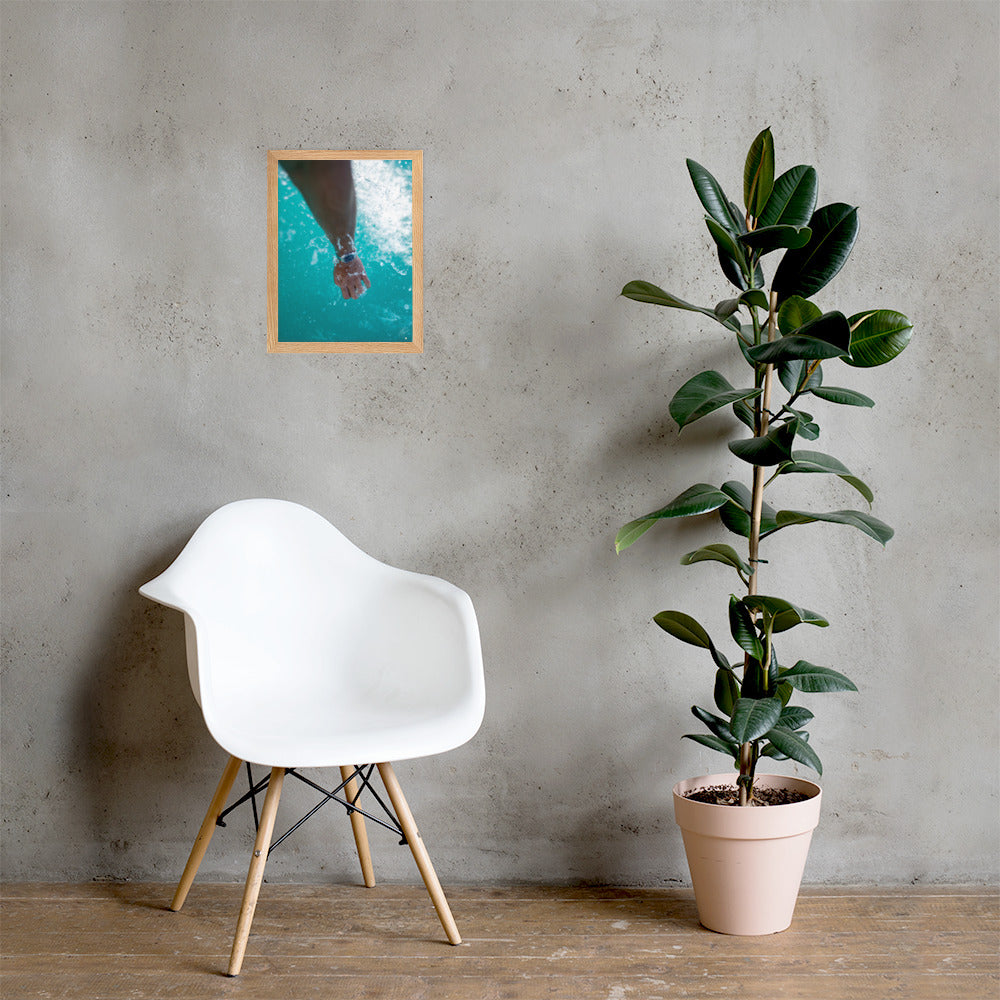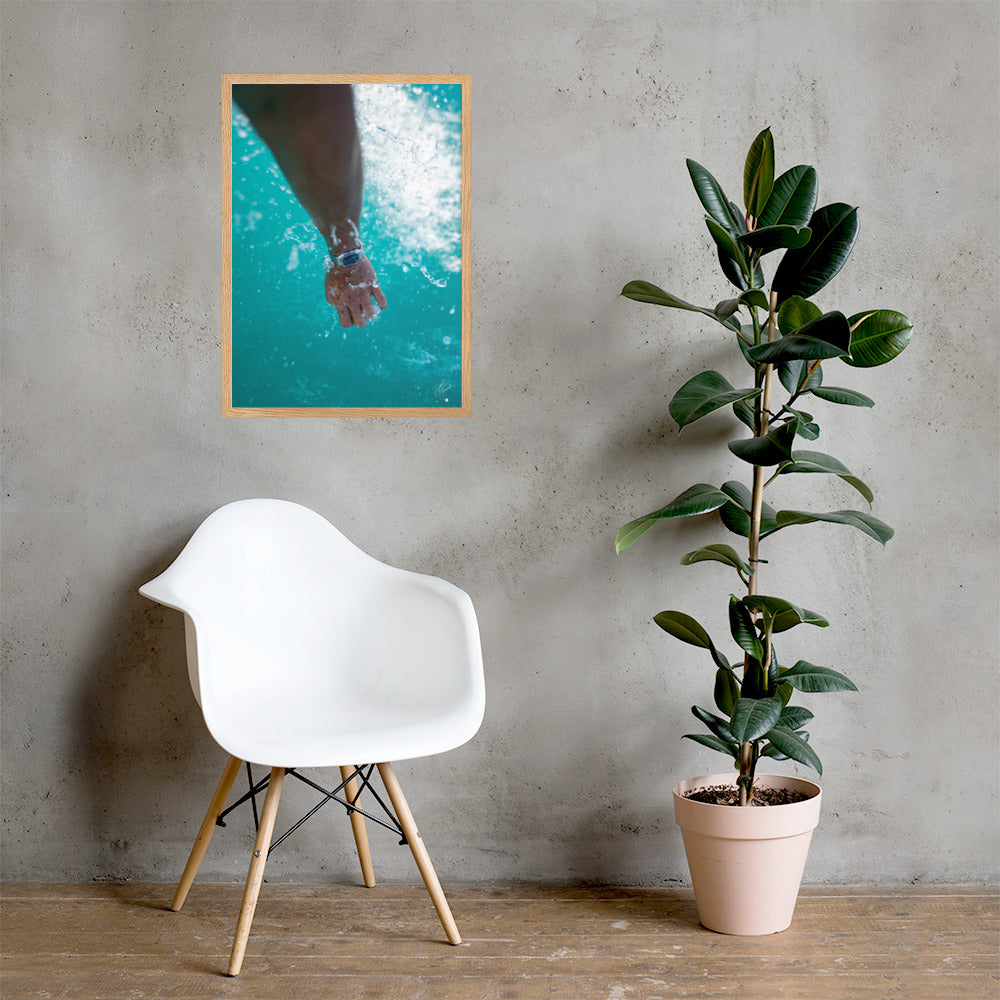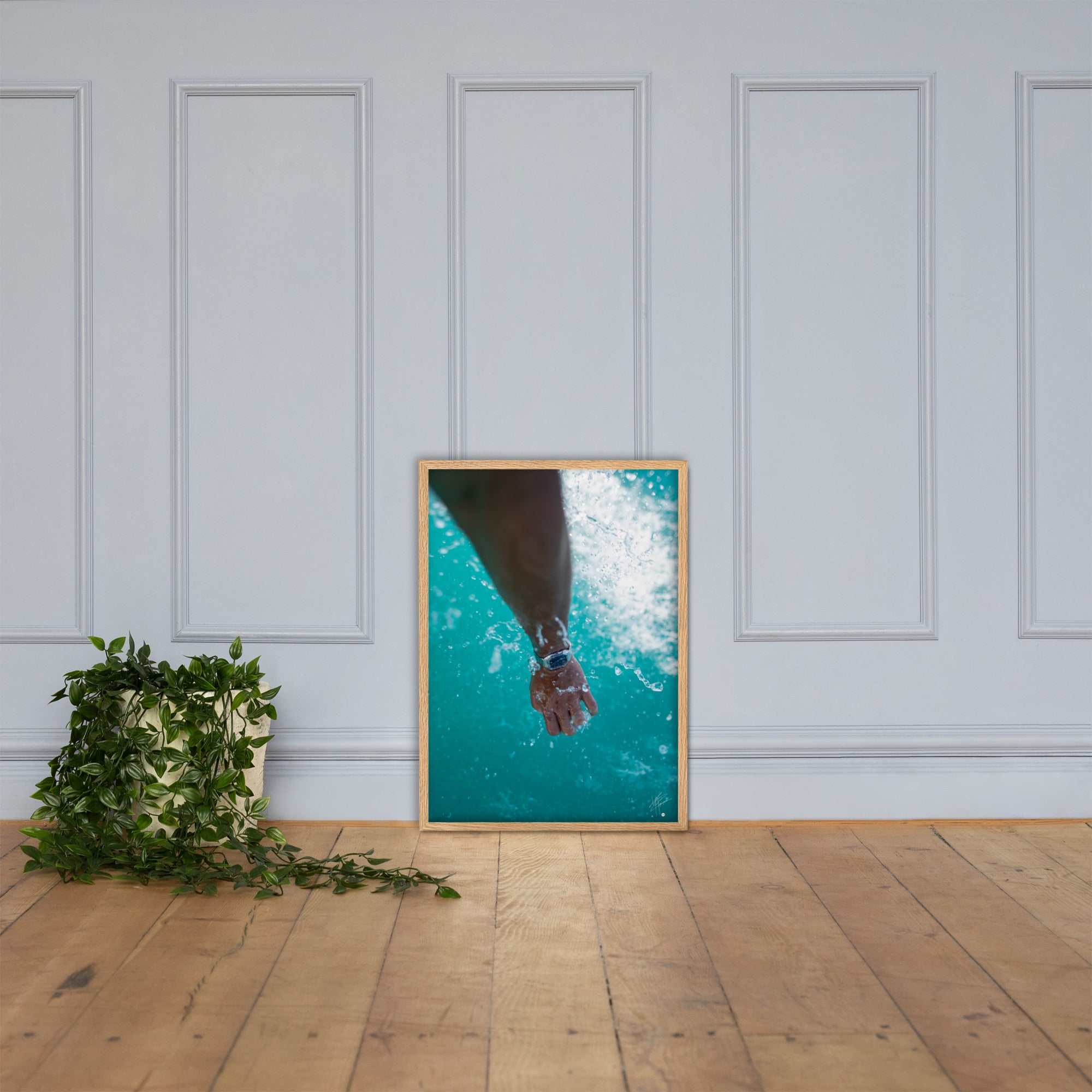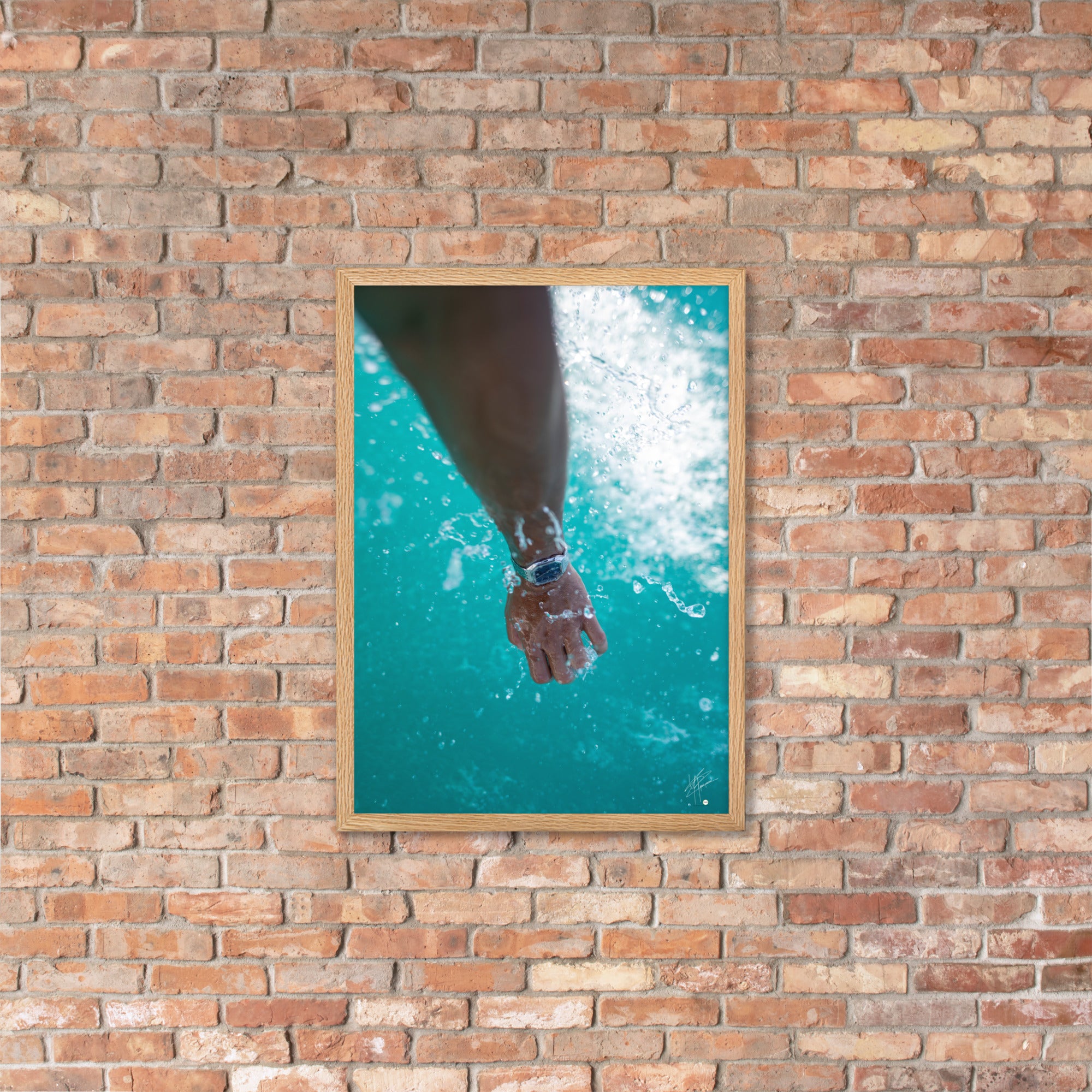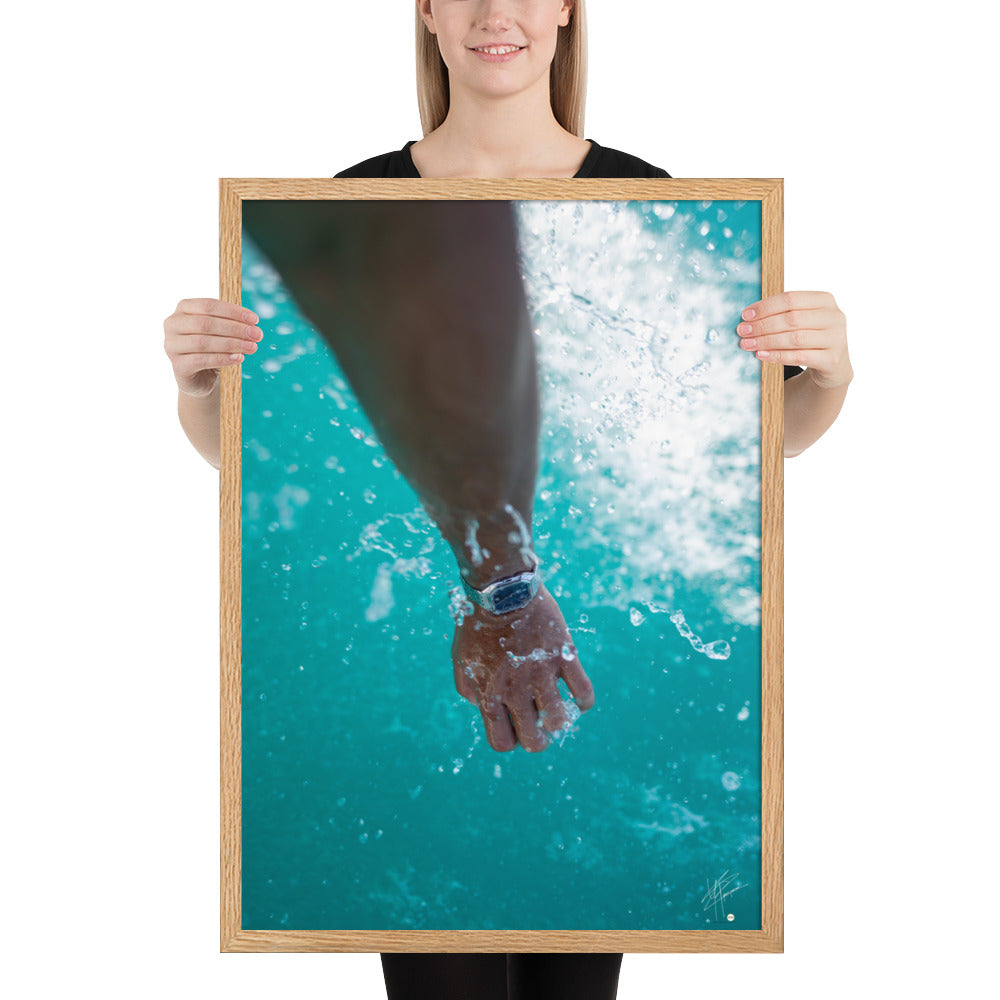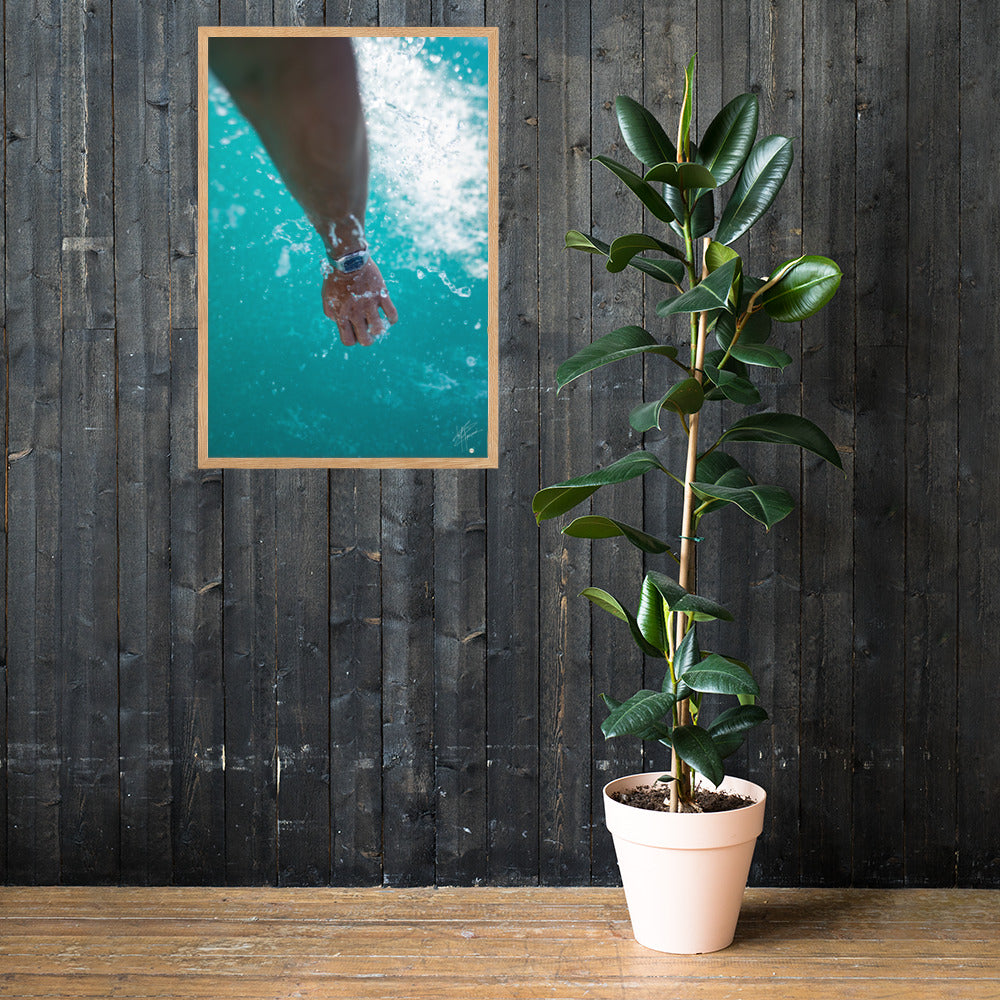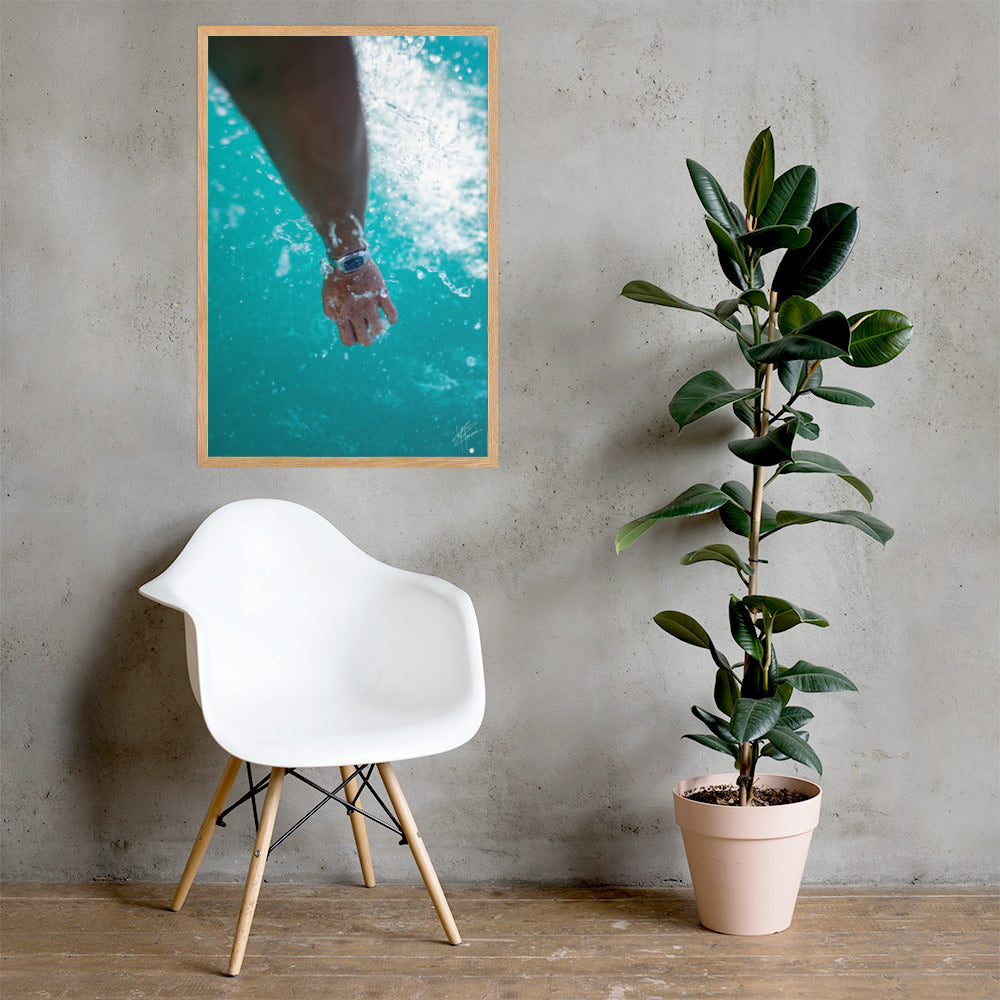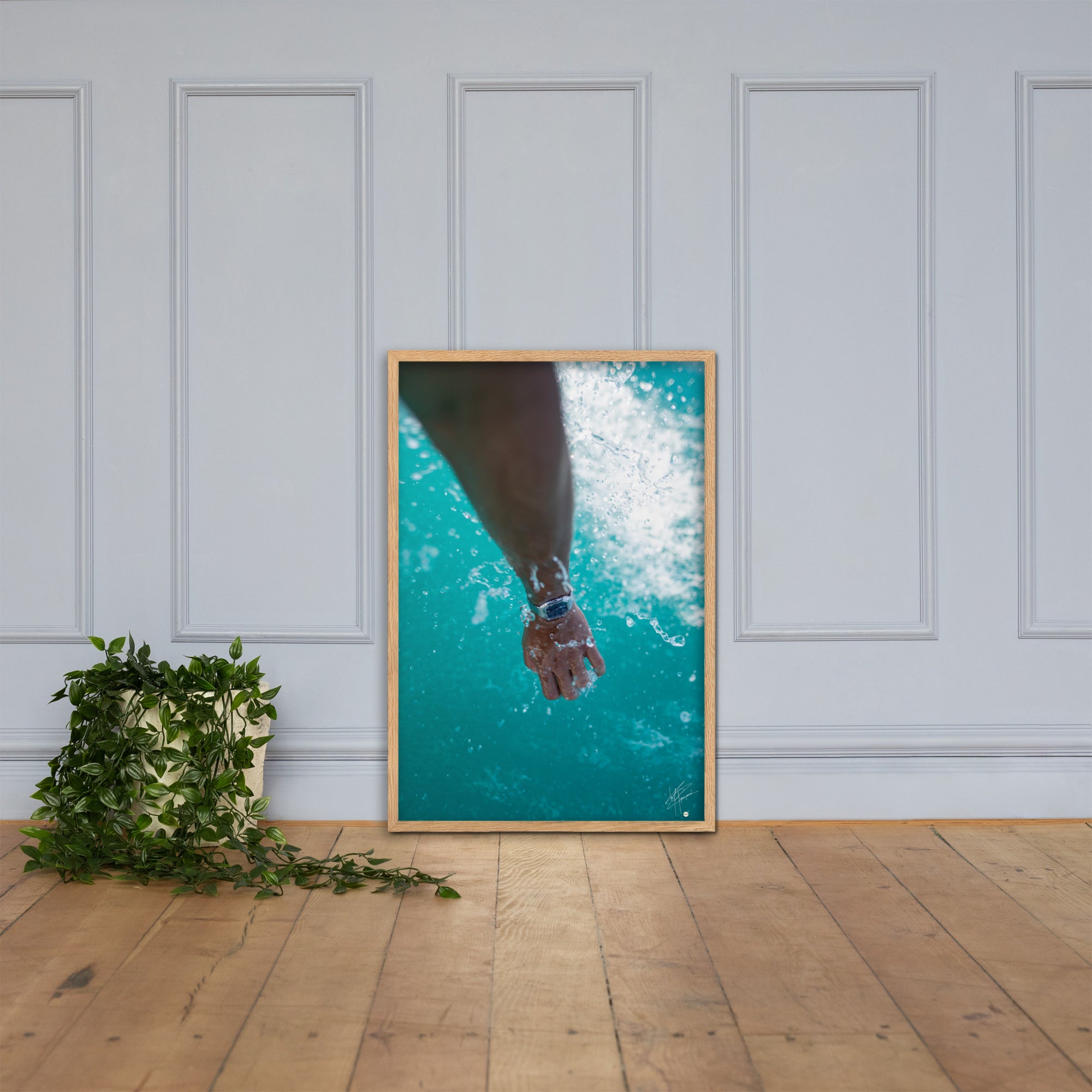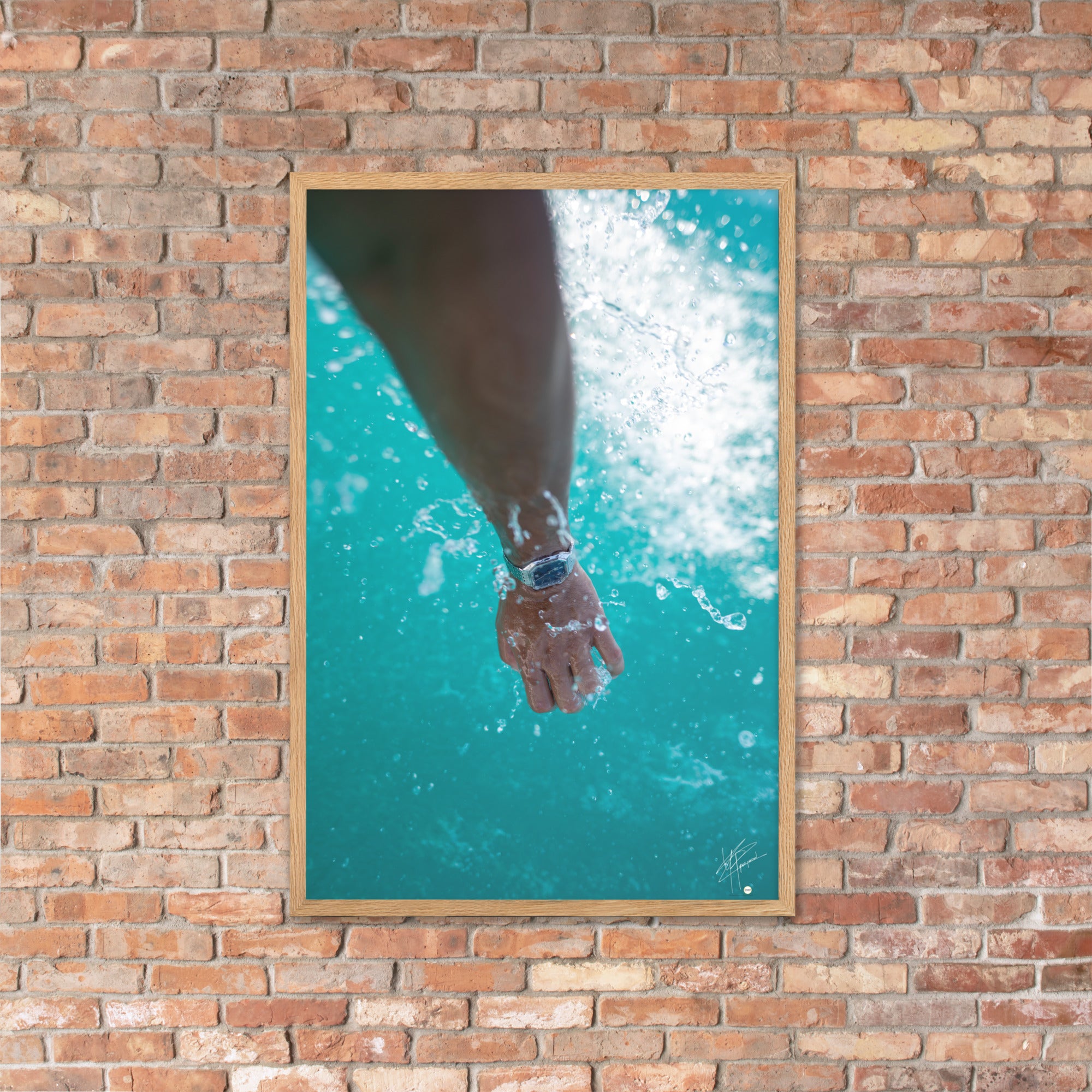 Splash - Framed Poster
Poster 'Splash': The Art of Human-Nature Interaction

Artistic Capture of the Moment

The 'Plouf' photograph transcends the simple cliché to become a true work of art. It immortalizes the precise moment when the man's hand, adorned with an elegant French watch, springs from the turquoise water of Lake Annecy. The captured splash gives this work a dynamic and a sense of action.

Dimensions & Print Quality



Available from the compact size 21x30cm up to the imposing XXL size 61x91cm.


Printed on high density matte paper, guaranteeing a faithful and vibrant reproduction.



Enrich Your Space

This poster, thanks to its dynamism and originality, is a centerpiece that brings life and movement to your interior. Whether in a living room, bedroom or office, 'Plouf' will captivate the eye.

Technical Details & Superior Quality



189gsm paper for perfect hold.


Solid solid oak frame offers a clean aesthetic.


Frontal PVC to protect the work from the vagaries of time.


Complete kit for easy fixing.



Authenticity & Signature

Each 'Plouf' poster is signed by the photographer, a guarantee of authenticity and uniqueness. In addition, its certification by the Pecpictureidf boutique ensures the quality and French origin of this exceptional piece.
Delivery 4-8 days in secure packaging. Each poster purchase contributes to the planting of 10 trees, thanks to your support.
Each poster we offer is designed in an original and exclusive way by our talented artists. You won't find them on any other site.
We are committed to providing you with the highest quality posters , designed with passion and dedication. Every poster you buy from us is created to arouse admiration and satisfaction.
Click to discover our presentation video. Youtube.
Bring style to your walls with my unique
wall posters