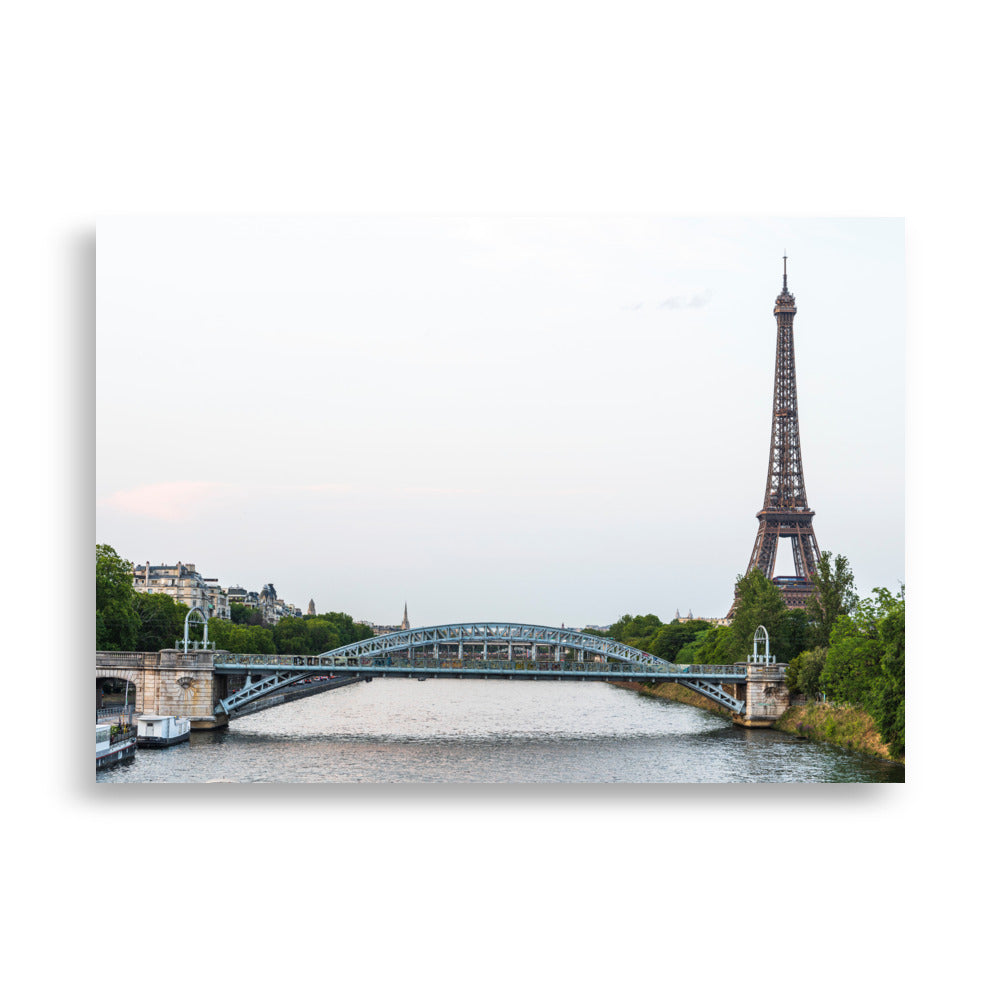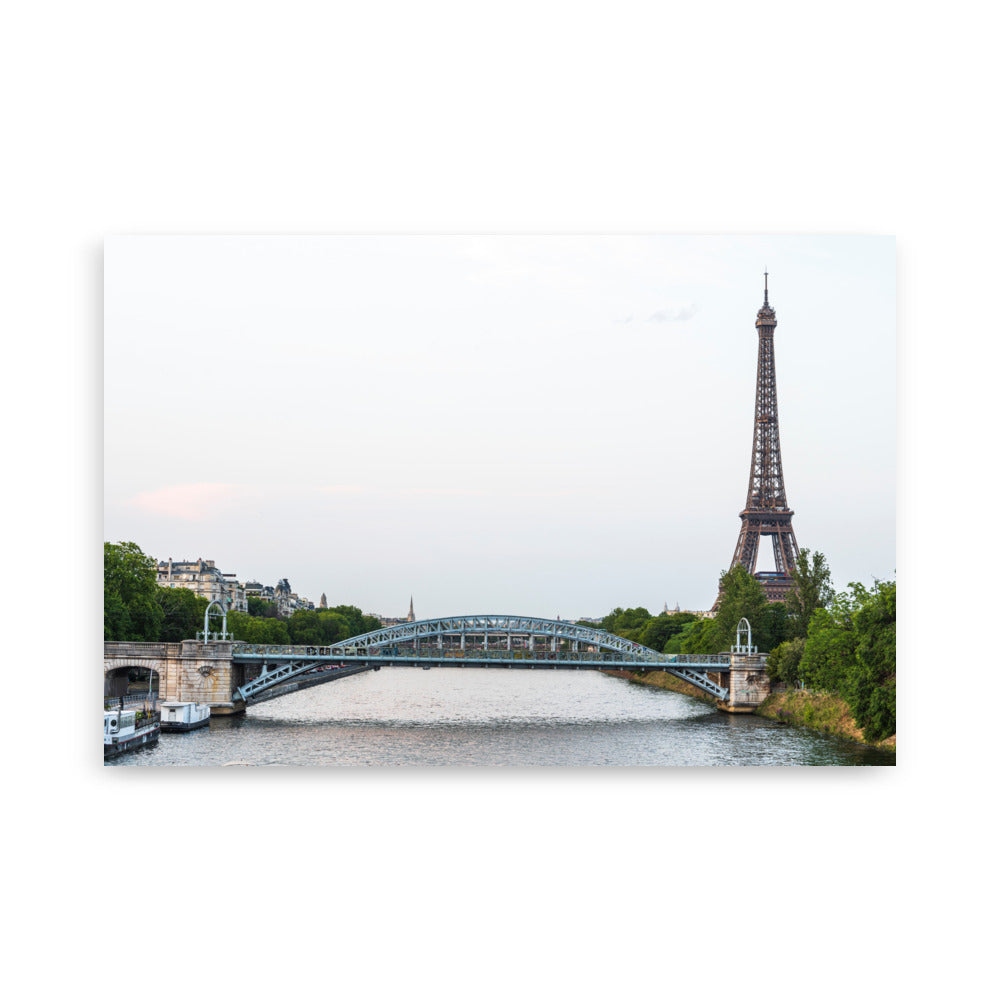 Pont Rouelle - Poster
Poster 'Pont Rouelle' - A unique look at Paris - Available in size 30x40cm up to XXL 70x100cm

A unique vision of Paris

The 'Pont Rouelle' poster offers a unique perspective on the iconic Beaugrenelle district, with a view of the Pont Rouelle which lets the Paris metro pass through.

A unique view of the Eiffel Tower

The Eiffel Tower rises to the right of the image, providing an impressive sight. This poster captures a rare and unique view of this monument, offering a new way to appreciate it.

Print quality and durability

Printed in high definition on high quality paper, the 'Pont Rouelle' poster is designed to stand the test of time while preserving the quality of its details and colours.

Choice of formats to suit your needs

Whatever the size of your wall or space, the 'Pont Rouelle' poster is available in a variety of sizes, ranging from 30x40cm to 70x100cm in XXL.
Delivery 4-8 days in secure packaging. Each poster purchase contributes to the planting of 10 trees, thanks to your support.
Each poster we offer is designed in an original and exclusive way by our talented artists. You won't find them on any other site.
We are committed to providing you with the highest quality posters , designed with passion and dedication. Every poster you buy from us is created to arouse admiration and satisfaction.
Click to discover our presentation video. Youtube.
Bring style to your walls with my unique
wall posters