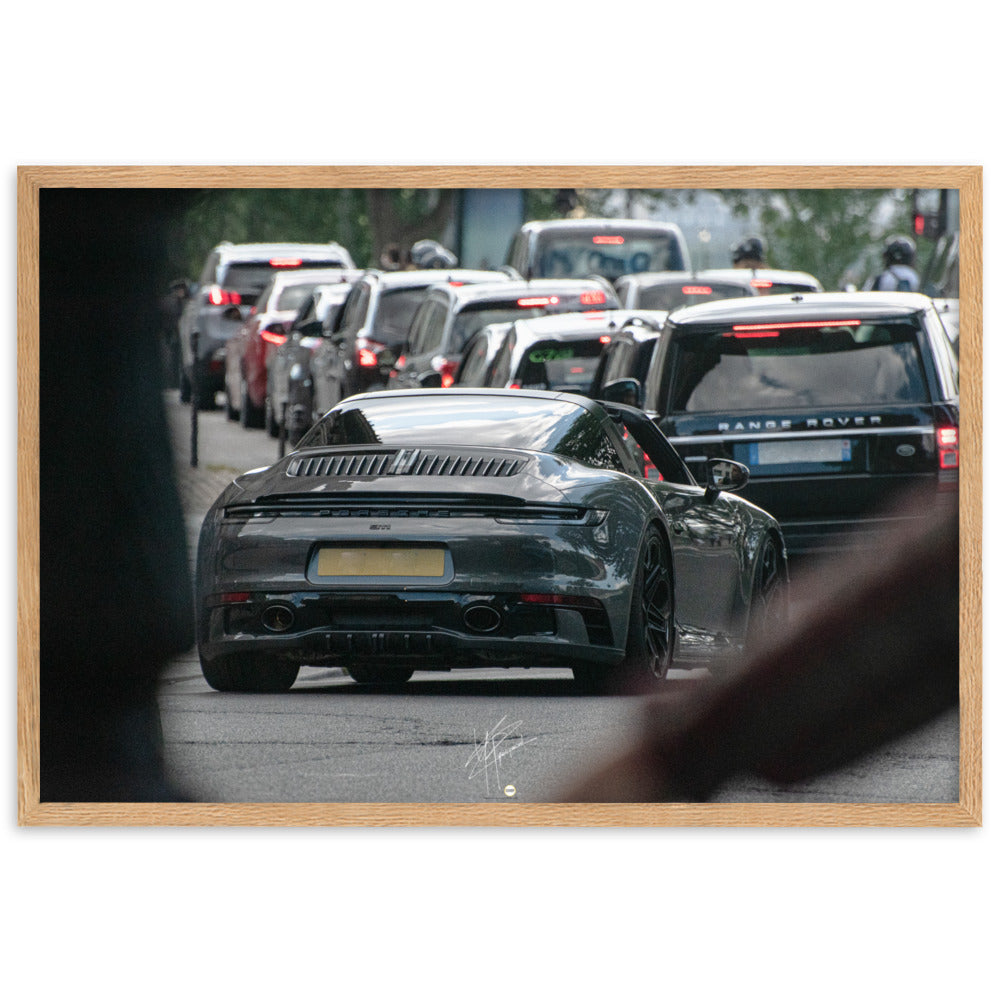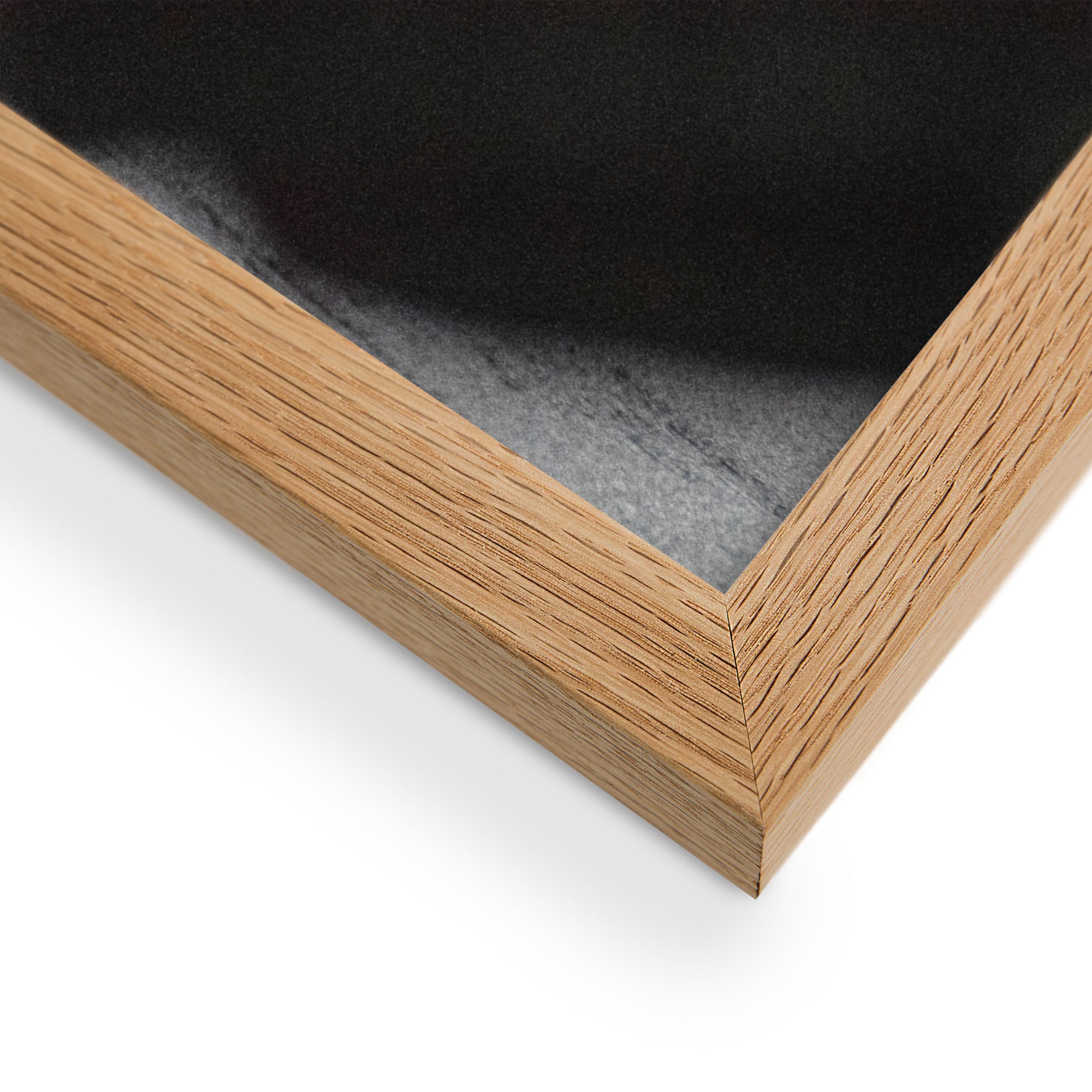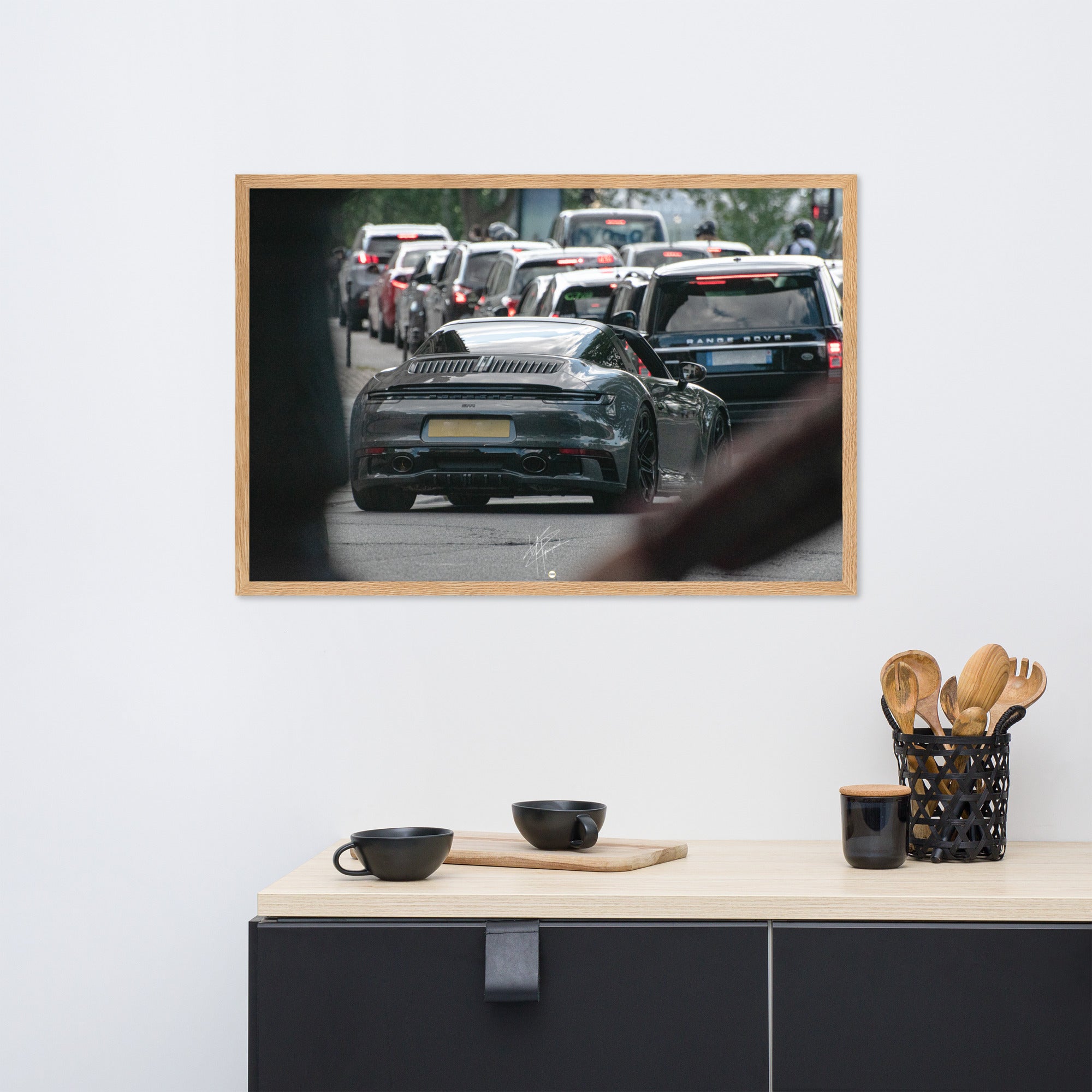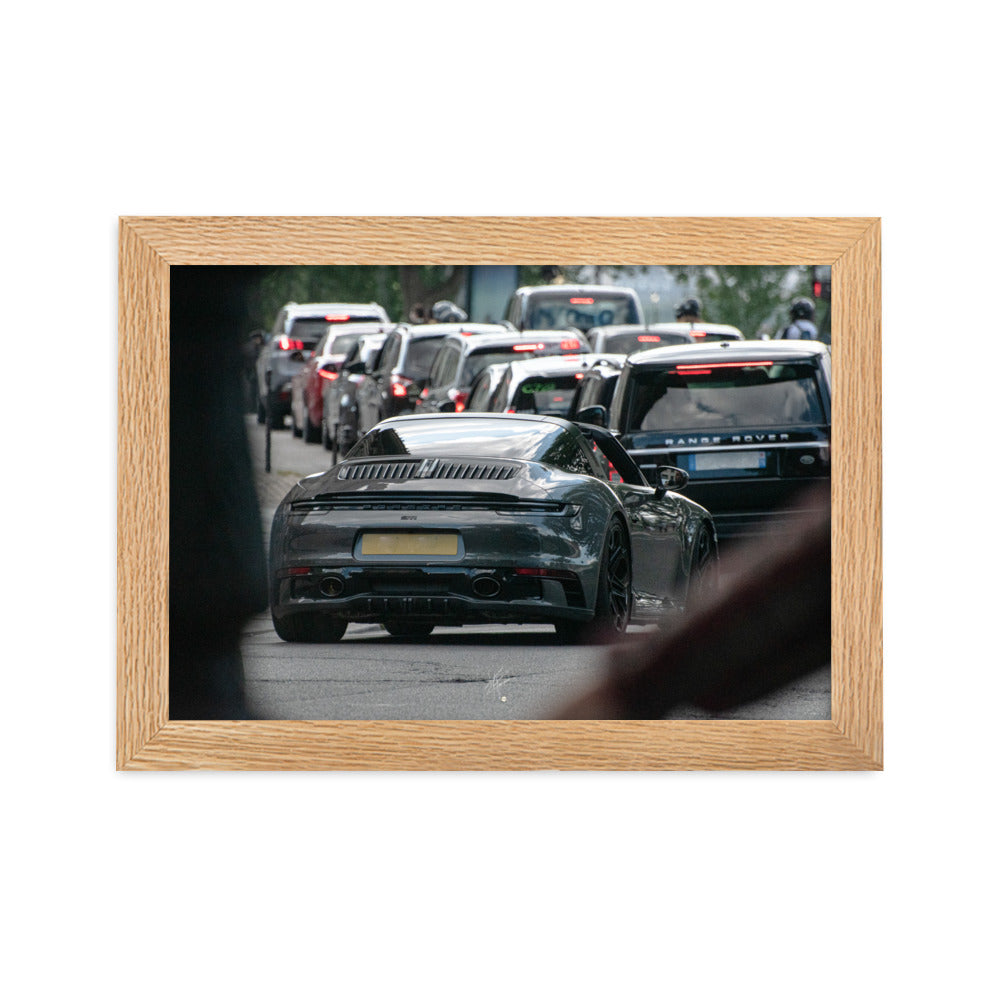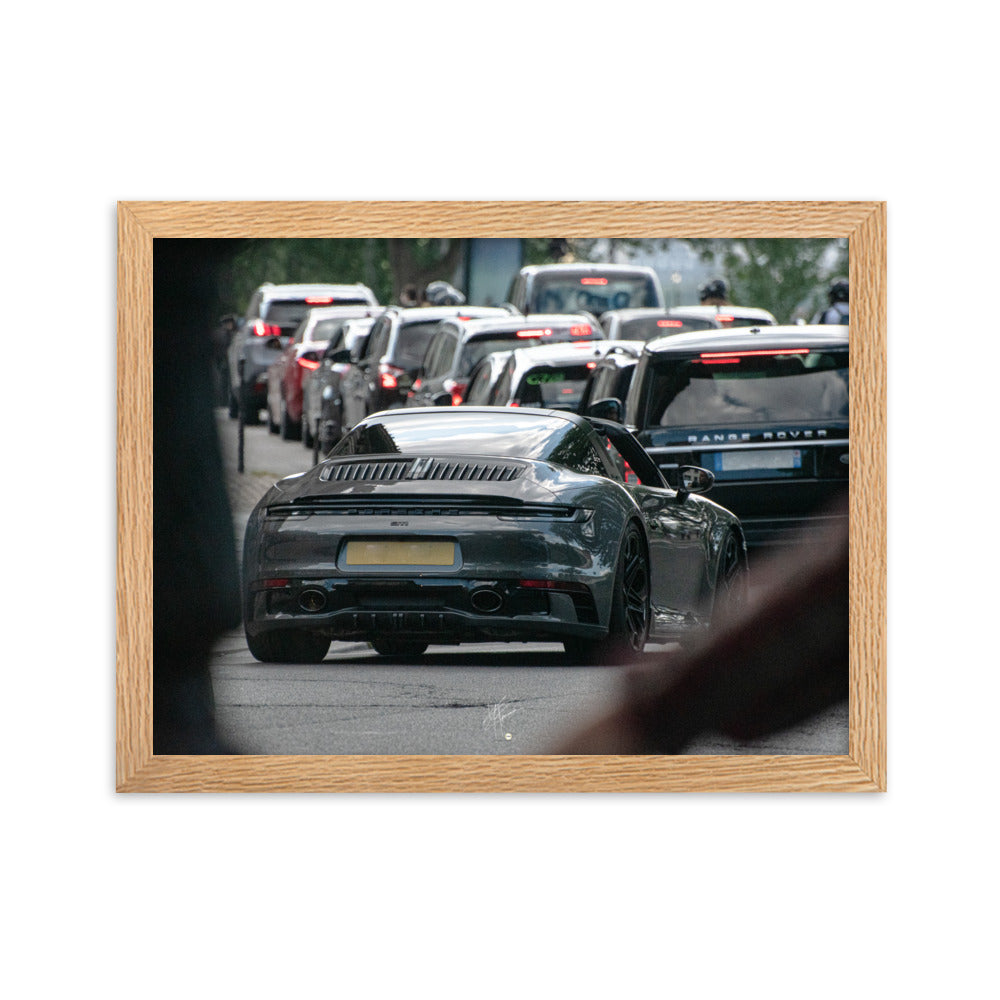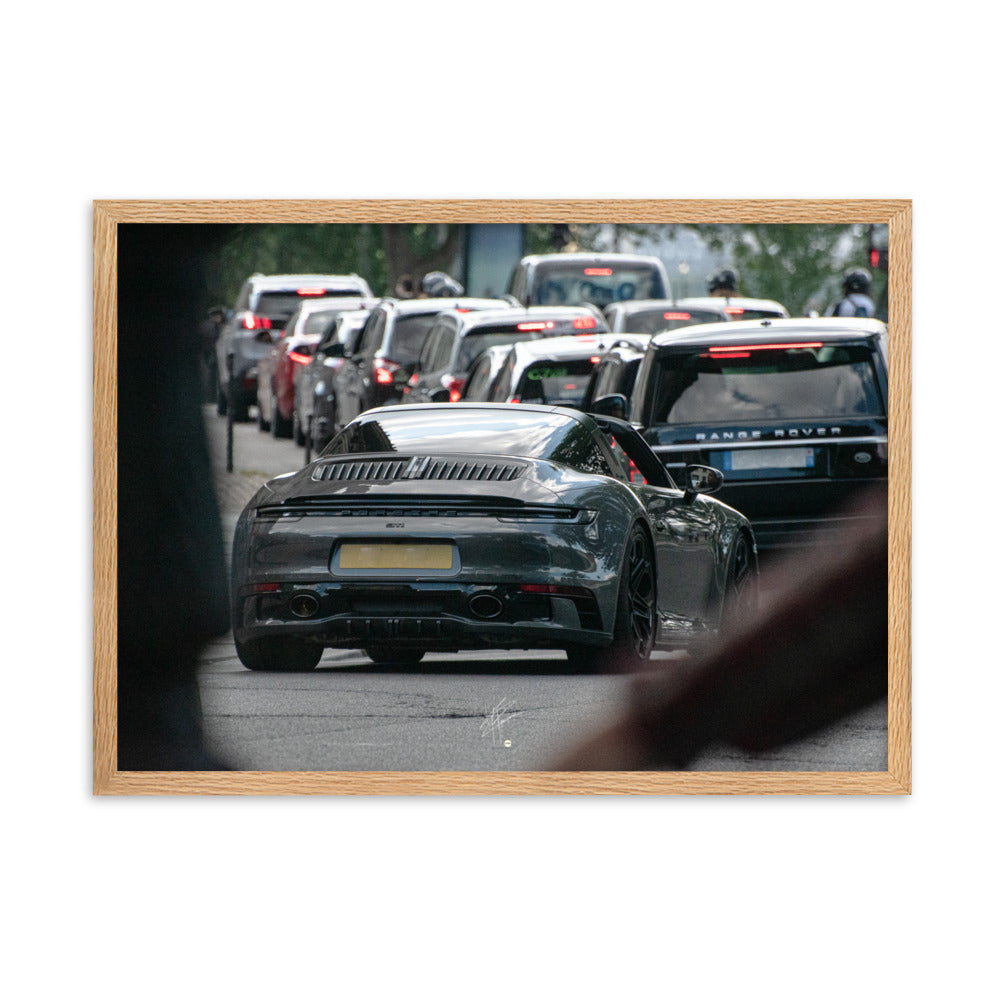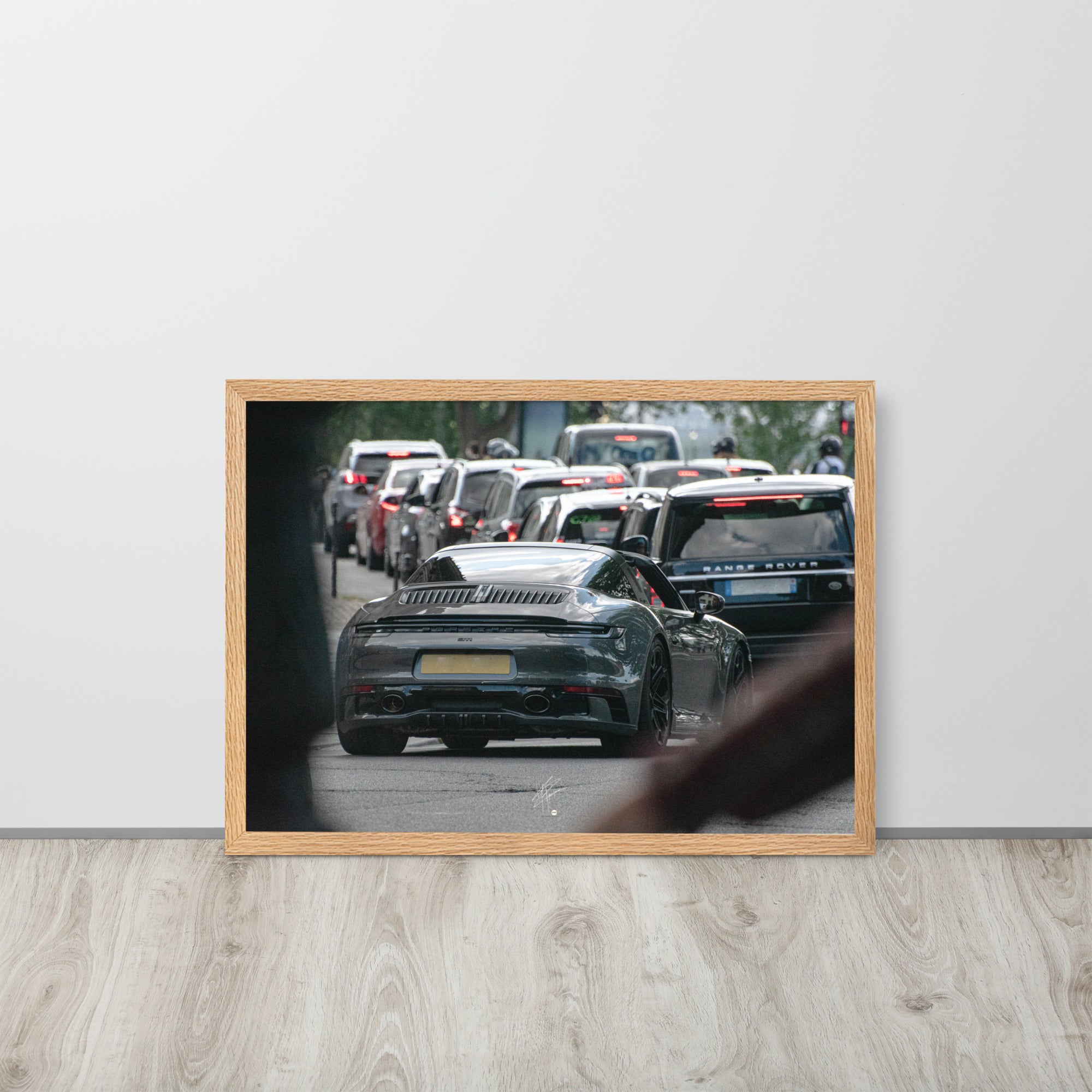 Porsche 911 Targa - Framed Poster
Poster 'Porsche 911 Targa': An Automotive Icon in Parisian Chaos

Mechanical Elegance in Motion

Immortalized in Parisian traffic, a superb Porsche 911 Targa is unexpectedly behind a Range Rover. A shot that captures the timeless beauty of this legendary car juxtaposed with the hectic reality of the Parisian streets.

Sizes and Print Quality



Available in various sizes, from 21x30cm for small spaces, up to XXL 61x91cm for maximum impact.


Printed on a high density matte paper, for a faithful and brilliant reproduction.



Poster Details



Original work signed by the photographer, certified by Pecpictureidf.


Highlighted by a solid oak frame, with a durable PVC front guard.


Delivery 4-8 days in secure packaging. Each poster purchase contributes to the planting of 10 trees, thanks to your support.
Each poster we offer is designed in an original and exclusive way by our talented artists. You won't find them on any other site.
We are committed to providing you with the highest quality posters , designed with passion and dedication. Every poster you buy from us is created to arouse admiration and satisfaction.
Click to discover our presentation video. Youtube.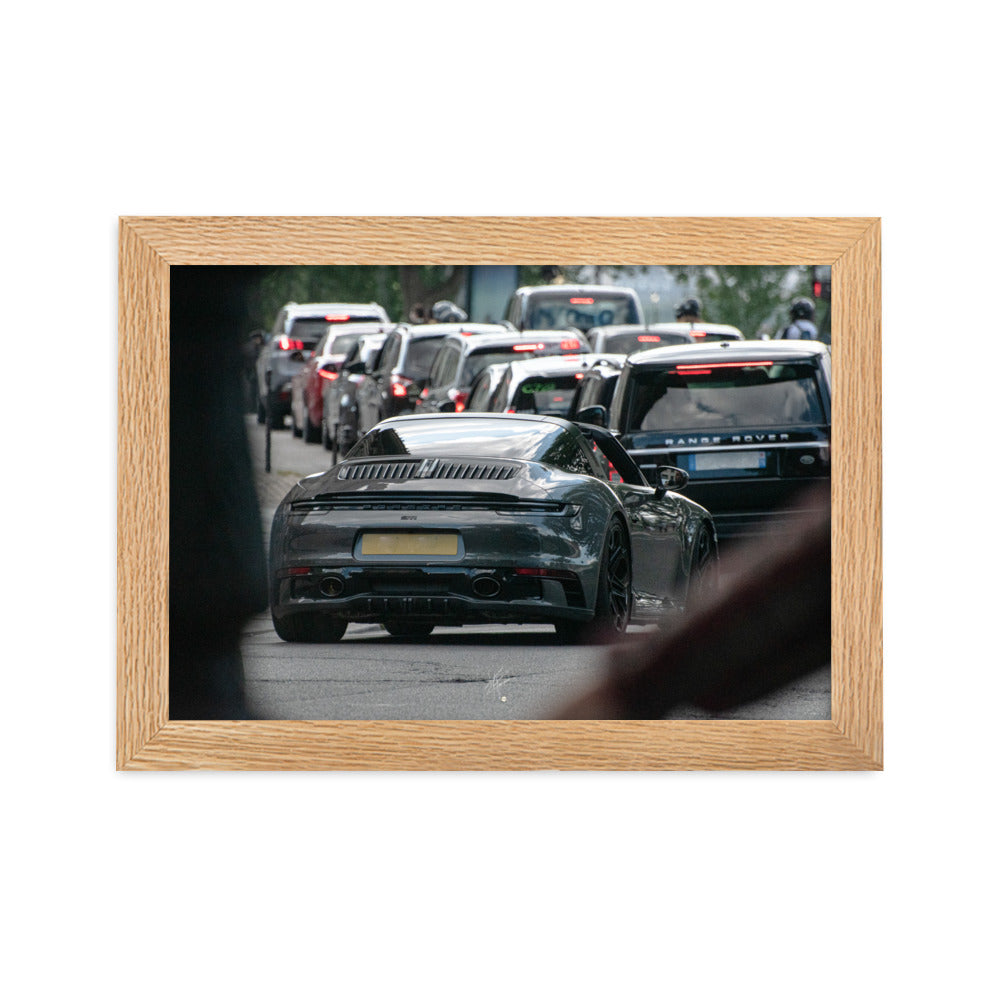 Bring style to your walls with my unique
wall posters