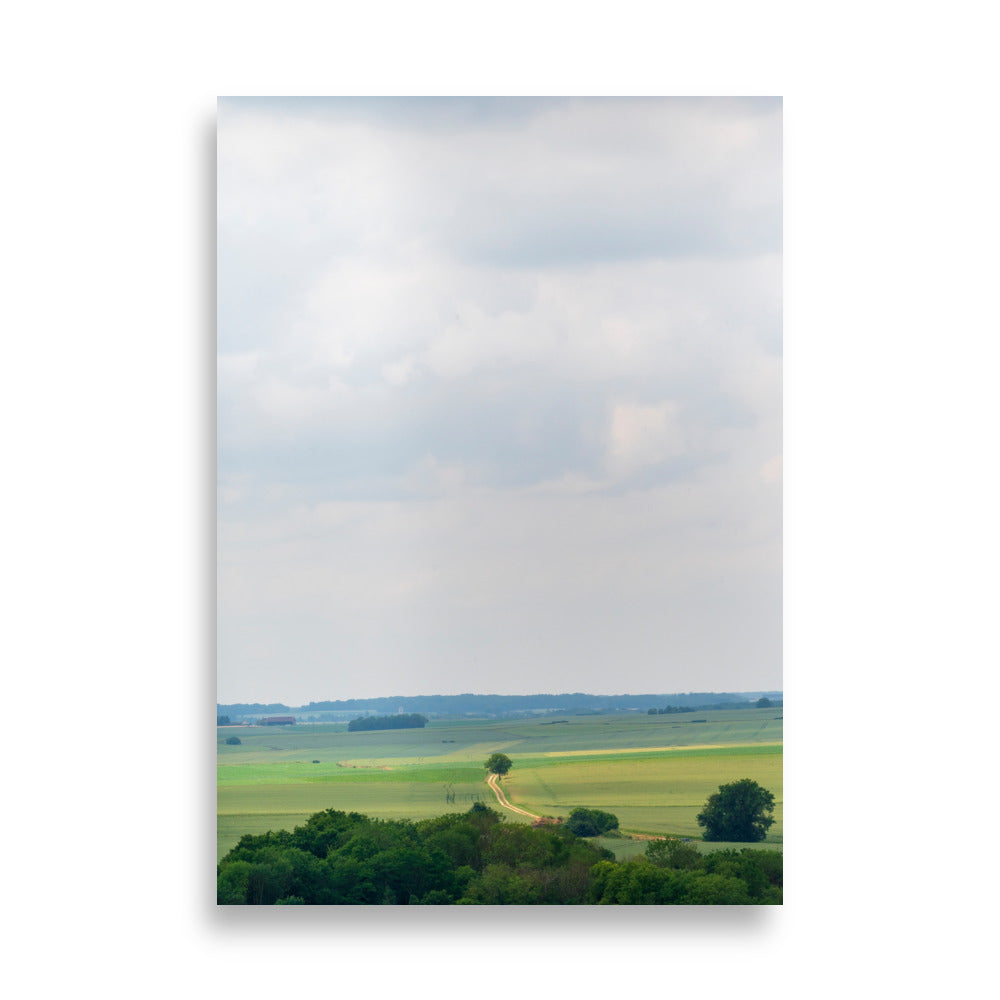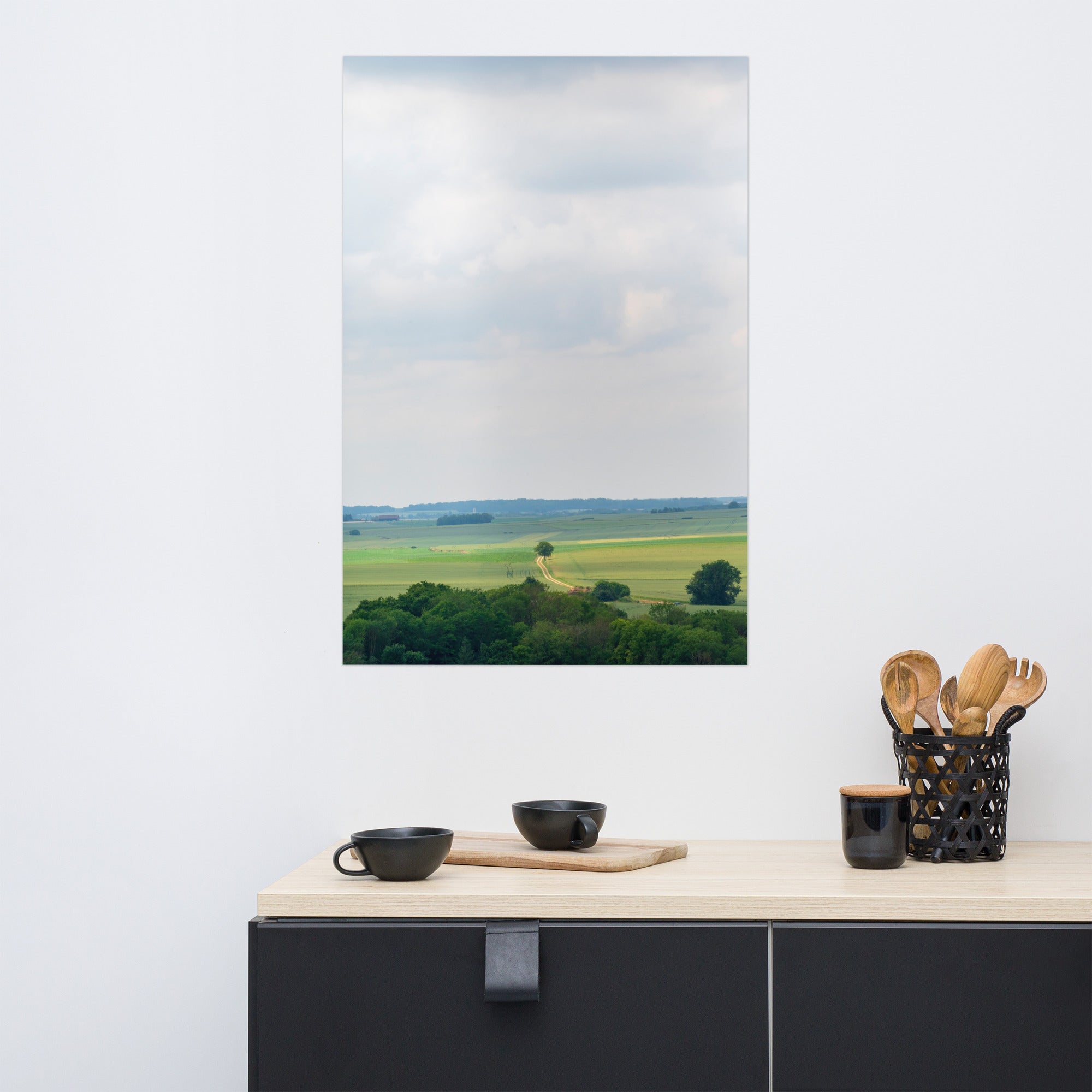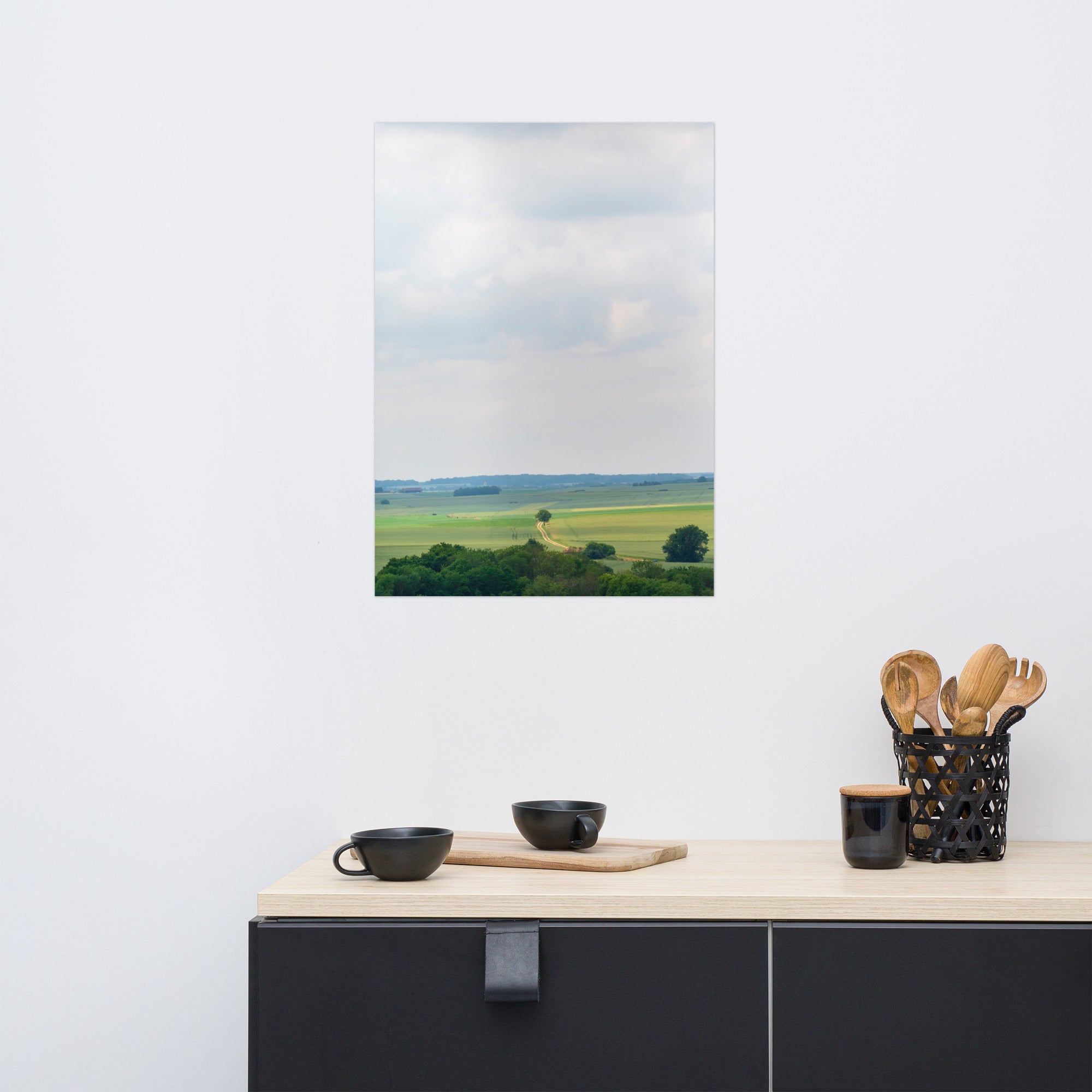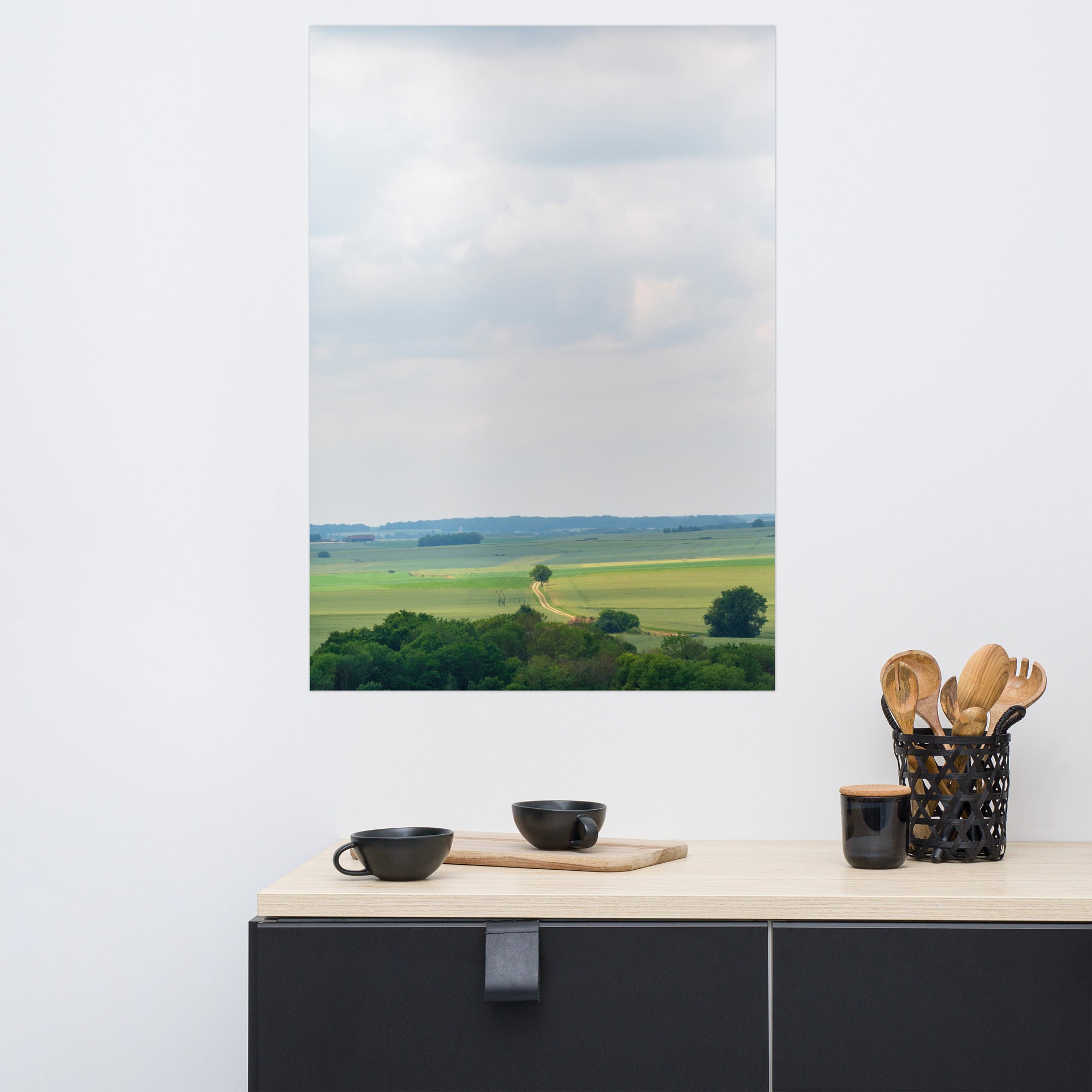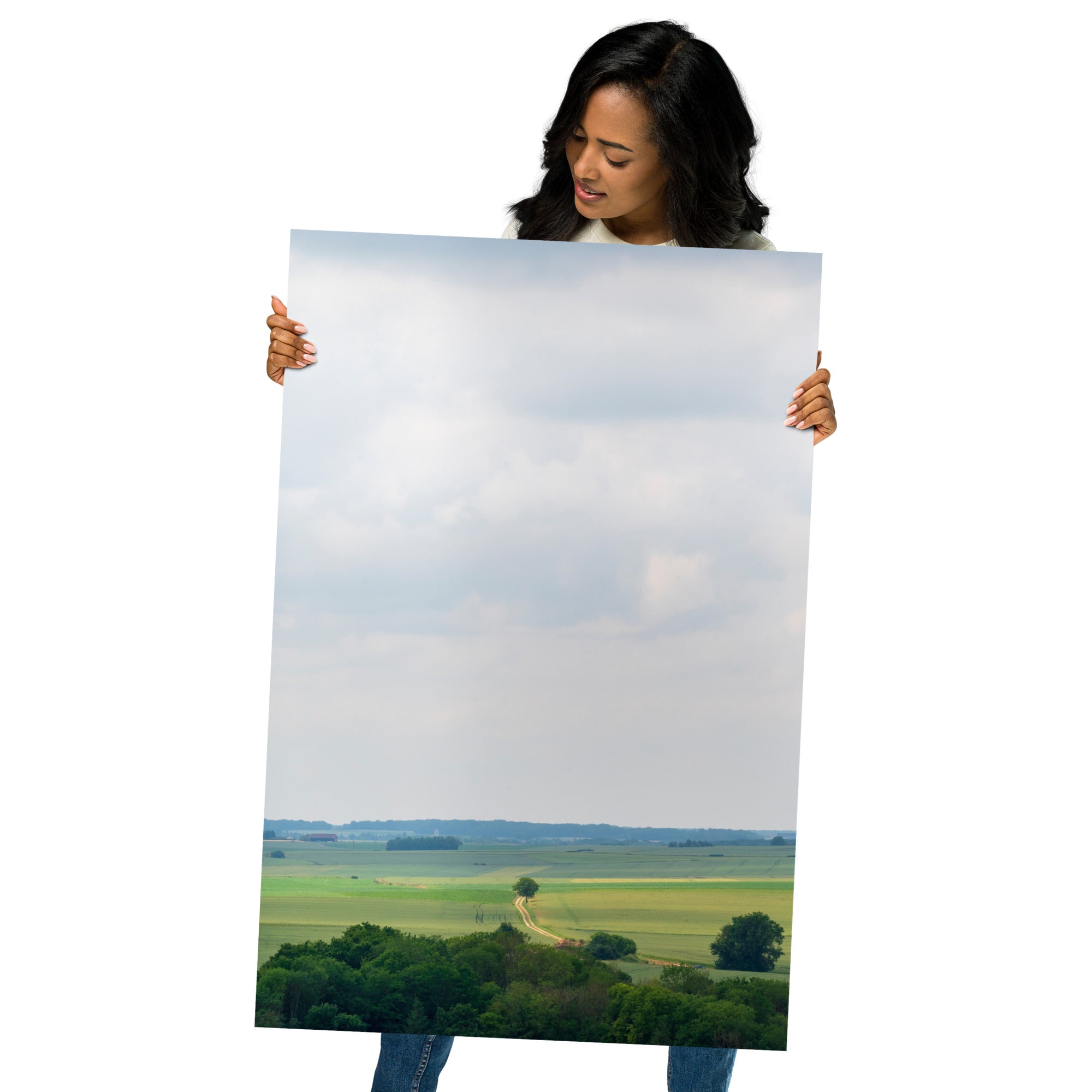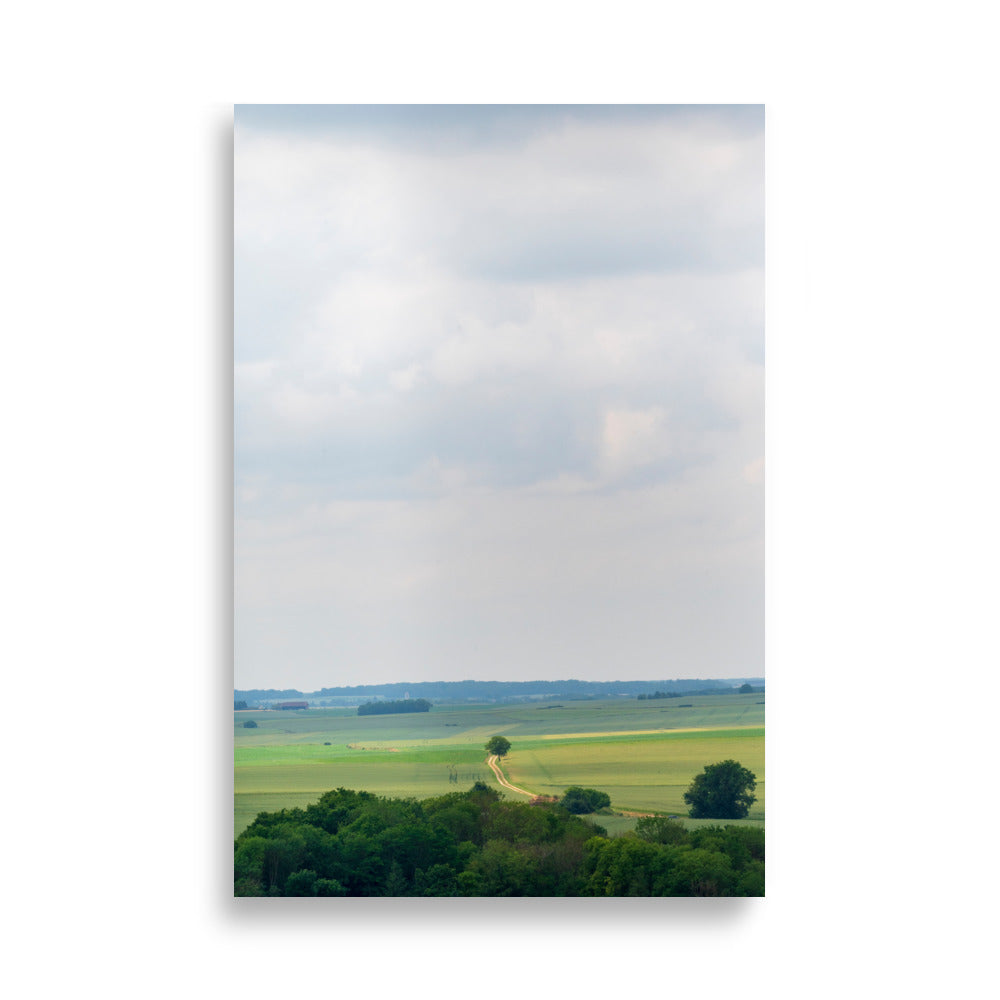 Provins - Poster
Poster 'Provins' - Immersion in the French landscape at the top of the Château de Provins - Available from 30x40cm to 70x100cm XXL

A breathtaking panorama

The 'Provins' poster immerses you in the immensity of a field and a forest on the horizon, captured from the top of the Château de Provins. The tranquil beauty of this French rural landscape is striking, inviting calm and serenity.

A link to history

The view from the Château de Provins gives this photograph a historical dimension, echoing the medieval period of this fortified city.

Enhance your interior

Whether hung in a living room, office or bedroom, the 'Provins' poster brings a touch of escape and poetry to your decoration. Its soft and natural aesthetic integrates harmoniously with all types of interiors.

Optimal print quality

Made with a high quality print, the 'Provins' poster offers vibrant colors and precise details that magnify the captured landscape.

Several sizes available

The 'Provins' poster is available in several formats, from the most compact (30x40cm) to the largest (70x100cm XXL), in order to adapt perfectly to your space.
Delivery 4-8 days in secure packaging. Each poster purchase contributes to the planting of 10 trees, thanks to your support.
Each poster we offer is designed in an original and exclusive way by our talented artists. You won't find them on any other site.
We are committed to providing you with the highest quality posters , designed with passion and dedication. Every poster you buy from us is created to arouse admiration and satisfaction.
Click to discover our presentation video. Youtube.
Bring style to your walls with my unique
wall posters